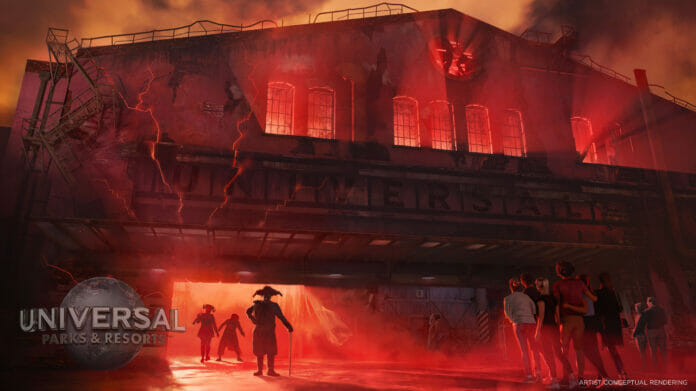 This post contains affiliate links and our team will be compensated if you make a purchase after clicking on the links.

Straight from Universal Parks & Resorts, the creators of Halloween Horror Nights – the world's most popular global Halloween event – comes a brand-new permanent entertainment experience in Las Vegas. This original concept will bring to life Universal's vast library of classic horror films and today's most terrifying tales.
With a variety of unique, immersive, fantastic horror-centric experiences that surround high energy food and beverage spaces by day turned haunting bars and eateries by night, the new concept marks the first time Universal has created a permanent horror experience beyond its theme parks. It will deliver on the thrills and frights its horror fans have come to love and excite anyone looking for a new level of experiential entertainment. The space will also feature a continuously updated experience, must see seasonal events, and one-of-a-kind merchandise.
Universal has long defined the horror genre with its classic films featuring iconic characters such as Frankenstein, Dracula, The Mummy and the Wolf Man – and redefined modern horror and suspense stories through collaborations with such high-profile filmmakers as Jason Blum, James Wan and Jordan Peele.  Only Universal could ignite the thrill of and excitement of this genre in full scale and three dimensions.
"Universal is known for our ability to deliver original, highly-themed and terrifying horror entertainment experiences for millions of fans every year," said Page Thompson, President, New Ventures, Universal Parks & Resorts. "We are excited to give our global fan base yet another way to get scared and have fun with fear in the heart of Las Vegas, the perfect place for this type of unique concept."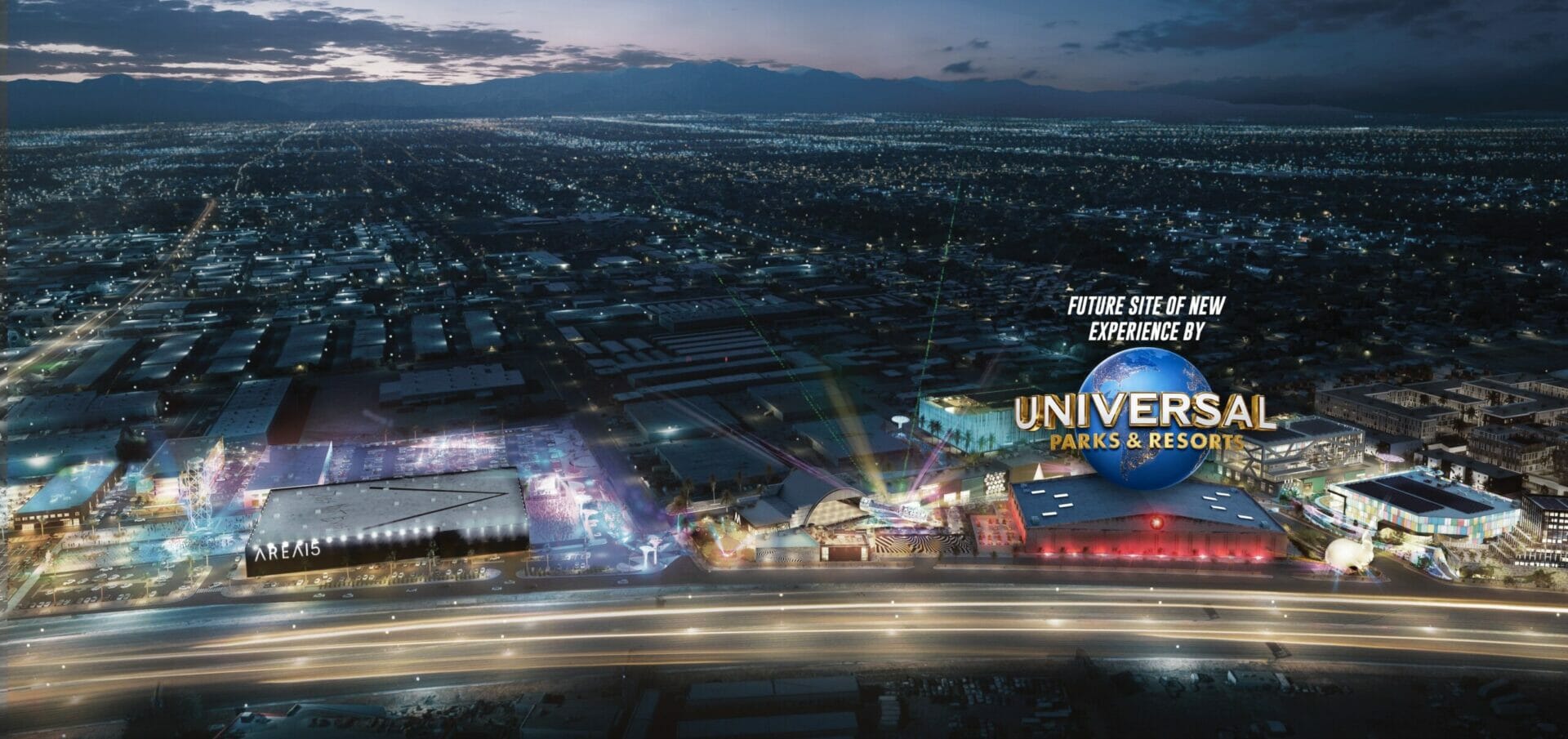 Universal's new horror experience will be the anchor tenant in a new 20-acre expansion of Las Vegas' immersive AREA15 entertainment district that initially opened to the public in September 2020 and has attracted more than four million visitors since that time. Occupying a 110,000 square-foot space, the new Universal experience is an innovative, creative complement to AREA15's roots in experiential art and entertainment.
Adding to the excitement of this new experience is the reaction from the Las Vegas community:
"AREA15 curates a constellation of best-in-class experiences. Universal's never-been-done-before concept will be a perfect fit because our guests know they can expect fresh, exciting entertainment at AREA15," said Winston Fisher, Chief Executive Officer, AREA15. "We are enormously gratified to have an extraordinary company like Universal as our partner as we embark on the next phase of growth for AREA15."
"Las Vegas is an entertainment destination unlike any other – and we are thrilled to welcome Universal to our city," said City of Las Vegas Mayor Carolyn Goodman. "The Universal experience will bring exactly the kind of high-quality, exciting entertainment our city, our visitors and our residents want."
"Las Vegas is a vibrant community and increasingly known internationally for the creative arts experiences that we offer," said City of Las Vegas Councilwoman Olivia Diaz. "Universal's decision to anchor their next innovative creation in the city is exciting news for my residents and visitors alike. The job opportunities will be invaluable for our community, especially for those interested in the entertainment industry."