This post contains affiliate links and our team will be compensated if you make a purchase after clicking on the links.

WonderCon 2023 is now underway at the Anaheim Convention Center, with fans of every fandom gathering together to celebrate their favorite series, stories, costume designs, and so much more! Though some of the convention's biggest moments are yet to come, there was still plenty to see from cosplay to exhibitors, and unique artists.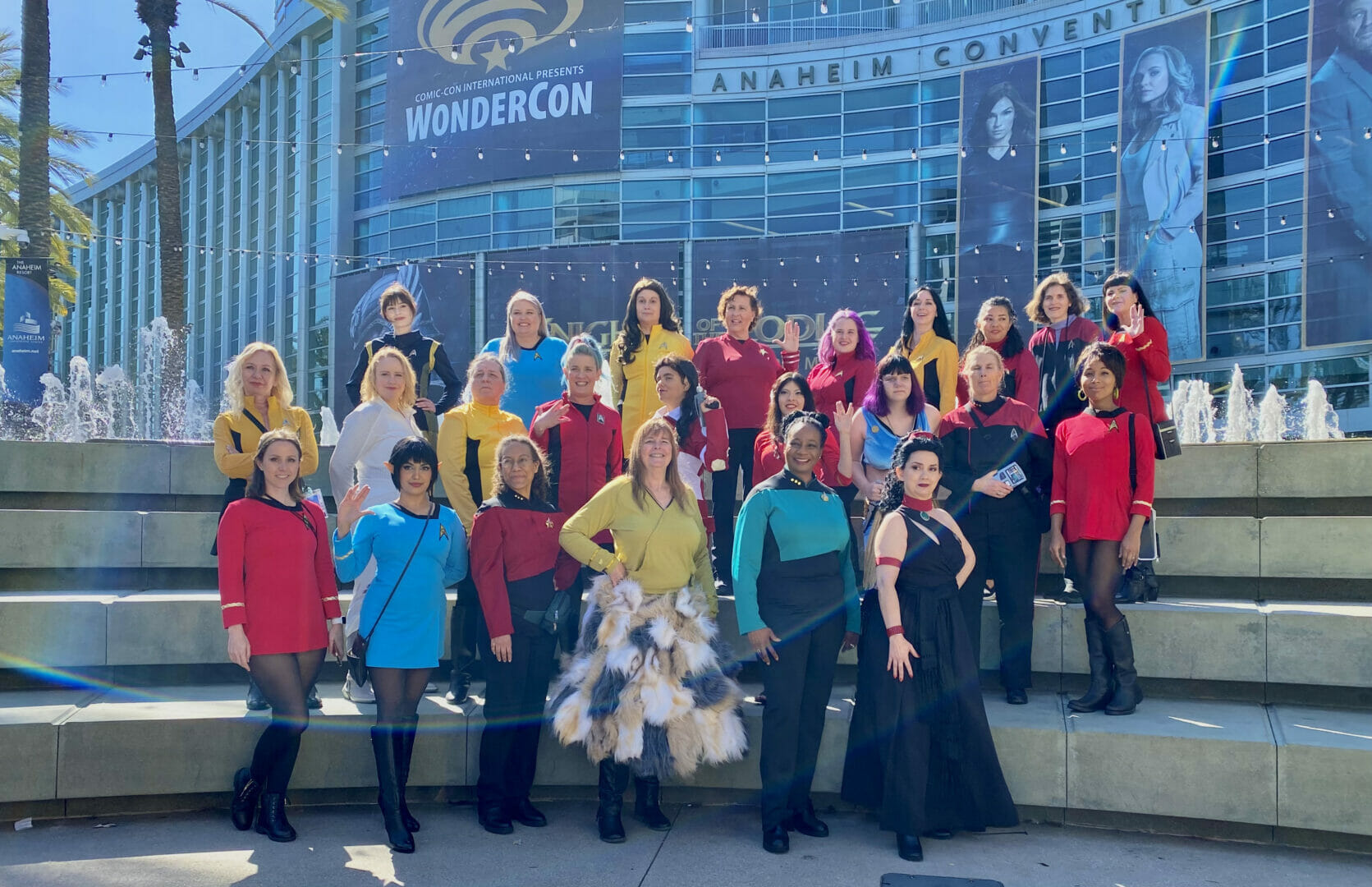 SoCalThrills was on the show floor, taking in the sights, the scenes, and the wonderful array of offerings. To kick things off, Funko has returned, bringing a funhouse full of convention exclusives to the floor including a Fun House Clown Freddy Funko, Evil Queen Soda figurine from Snow White and the Seven Dwarfs, as well as Flik from the Disney-Pixar favorite, A Bug's Life. Mini sodas are also available featuring Bugs Bunny, Valkyrie, and Snagglepuss.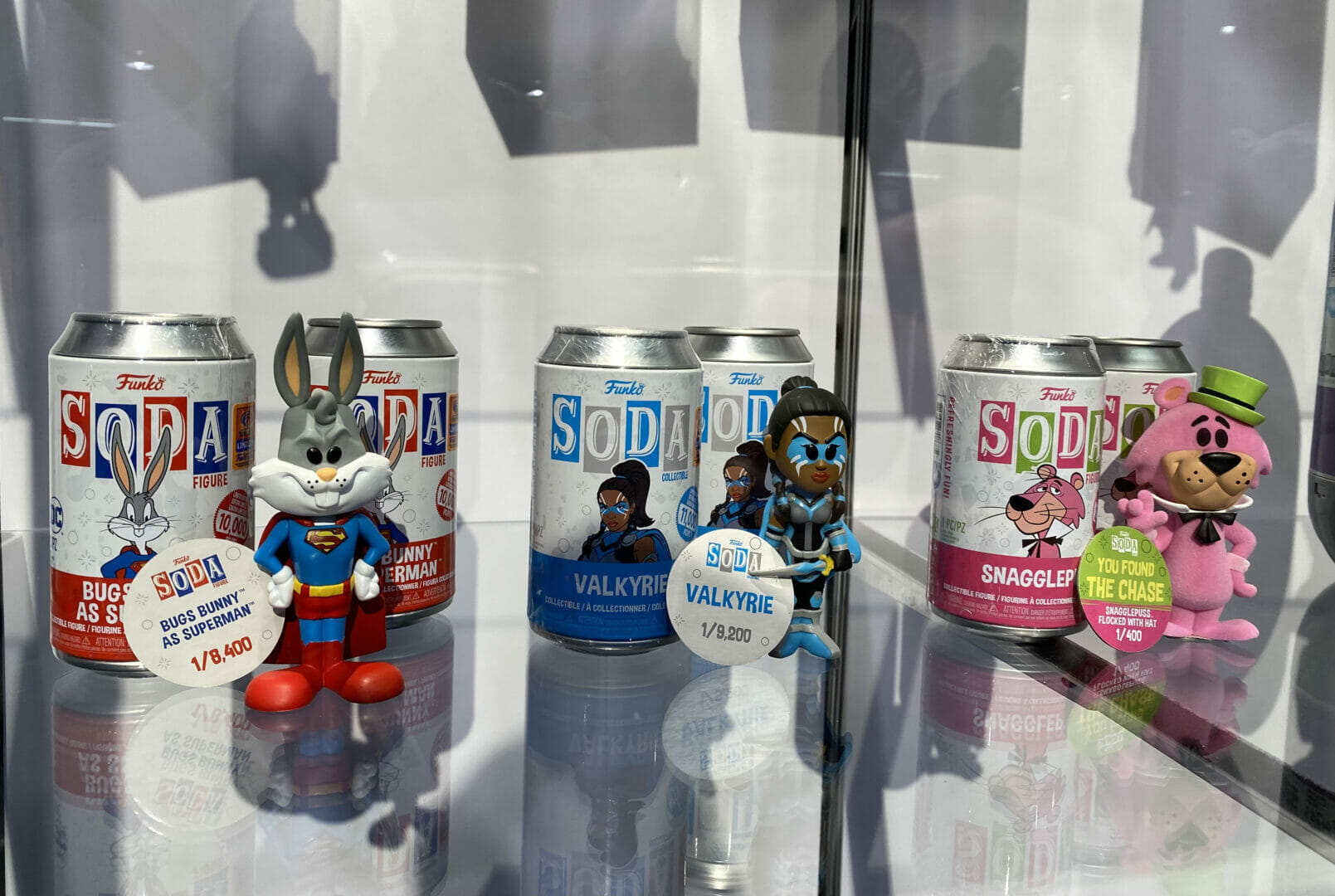 The fun house is invite-only, with a limited number of tickets available each day. If you are a Funko collector, make sure to beeline it to the Funko Booth if you want your chance to bring home one of these exclusives for yourself! You may even catch a glimpse of Funko founder himself, Mike Becker!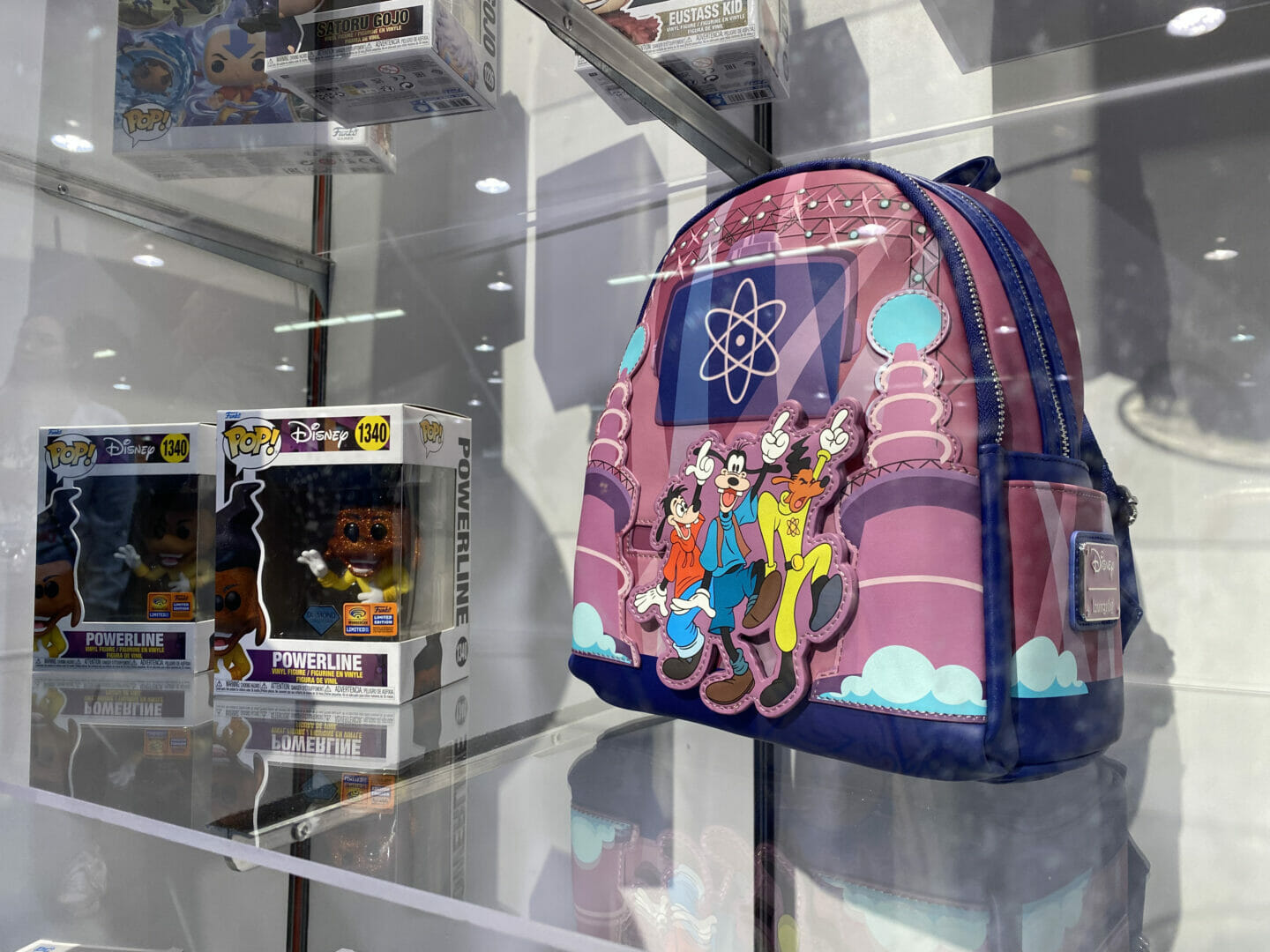 Speaking of exclusives, Loungefly was also on-site, giving fans a glimpse at some of their latest, including a special WonderCon exclusive A Goofy Movie-themed mini-backpack. The bag, featuring Max, Goofy, and Powerline, is sure to be an instant classic with fans of all ages.
Though, there is much more to be discovered on the WonderCon floor, including the likes of Bandai-Namco, bringing the best of anime and pop culture front and center with exclusive figures, unique model kits, and adorable feline twists on your favorite fandoms.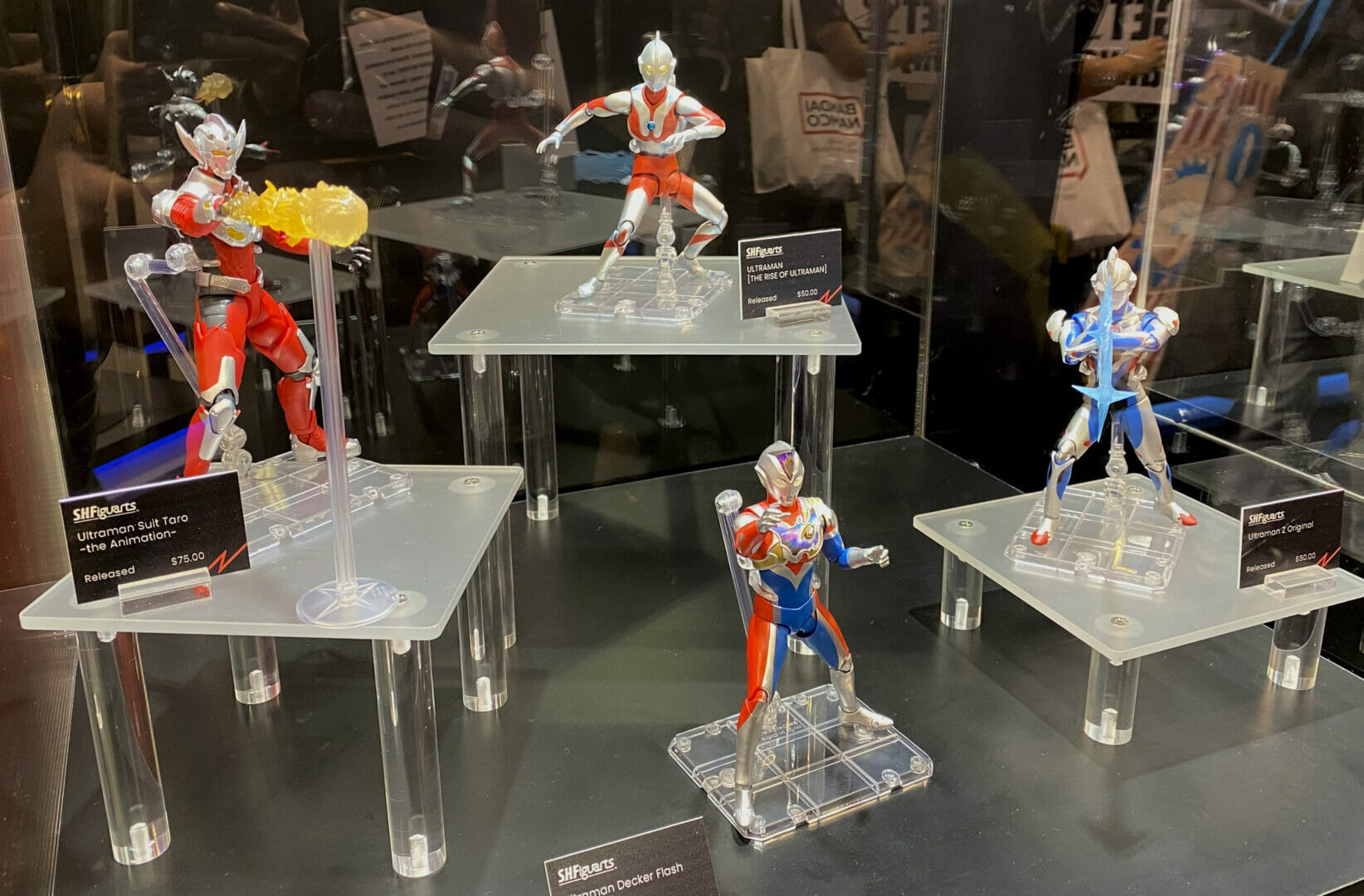 This year brings a limited run of figures that include Figuarts Zero (Extra Battle) Charlotte Katakuri – Mochitsuki in Special Color Edition, Ultraman from the Rise of Ultraman, RX-78-2from the hit series Gundam, as well as another Figuarts Zero figure for Monkey D. Luffy Gear 4 w/LED Bazooka.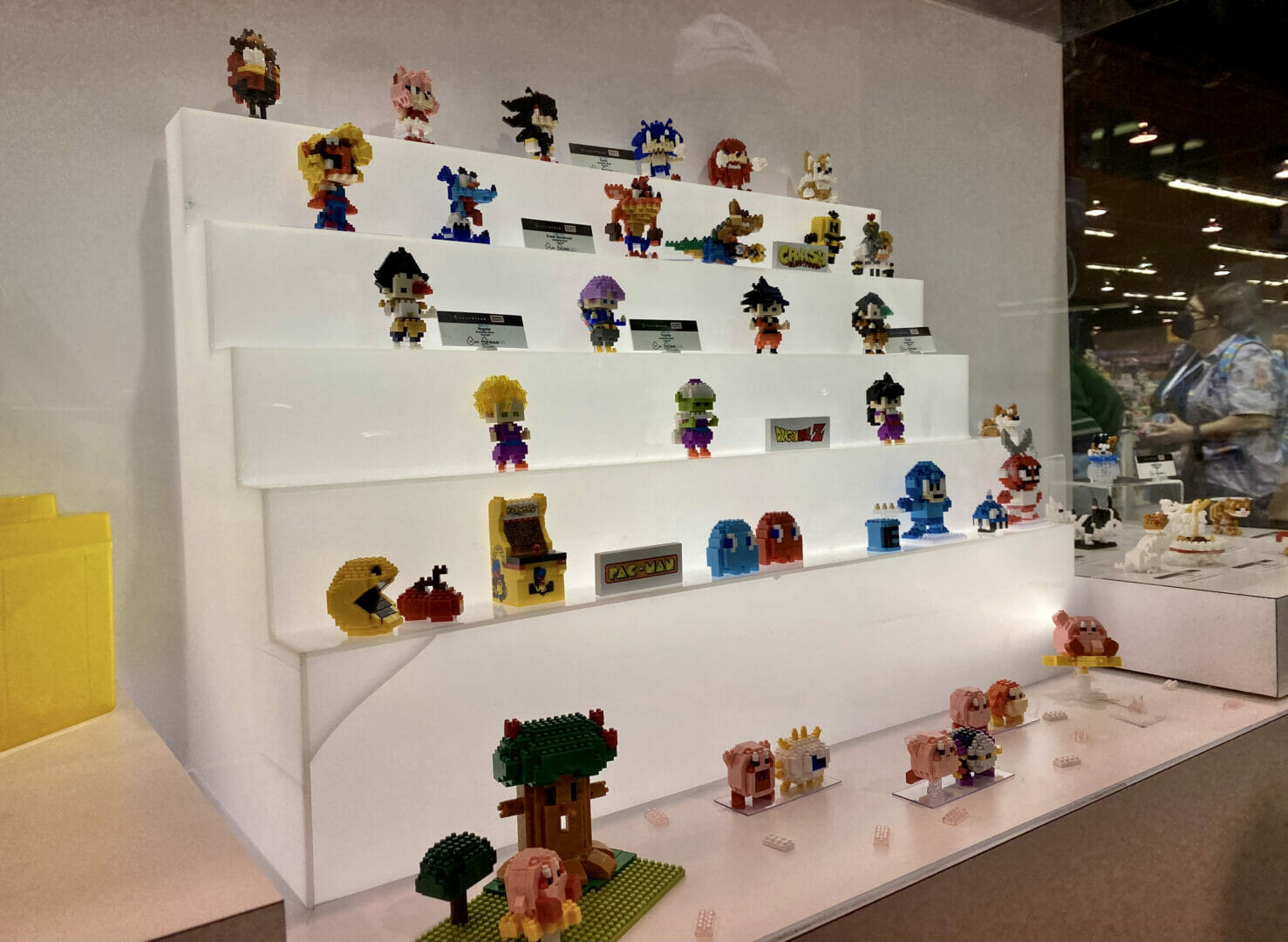 We also got a chance to take a closer look at one of their latest products, Nanoblocks, which allows builders of all ages to recreate their favorite characters and items in miniature block formations. Pokemon was the biggest name on display, with many of the hit anime series characters available on display from Pikachu to Articuno. Similar to LEGO, these kits are customizable and come loaded with impressive details that add a very special touch for those wanting to continue to find new ways to experience their favorite fandoms.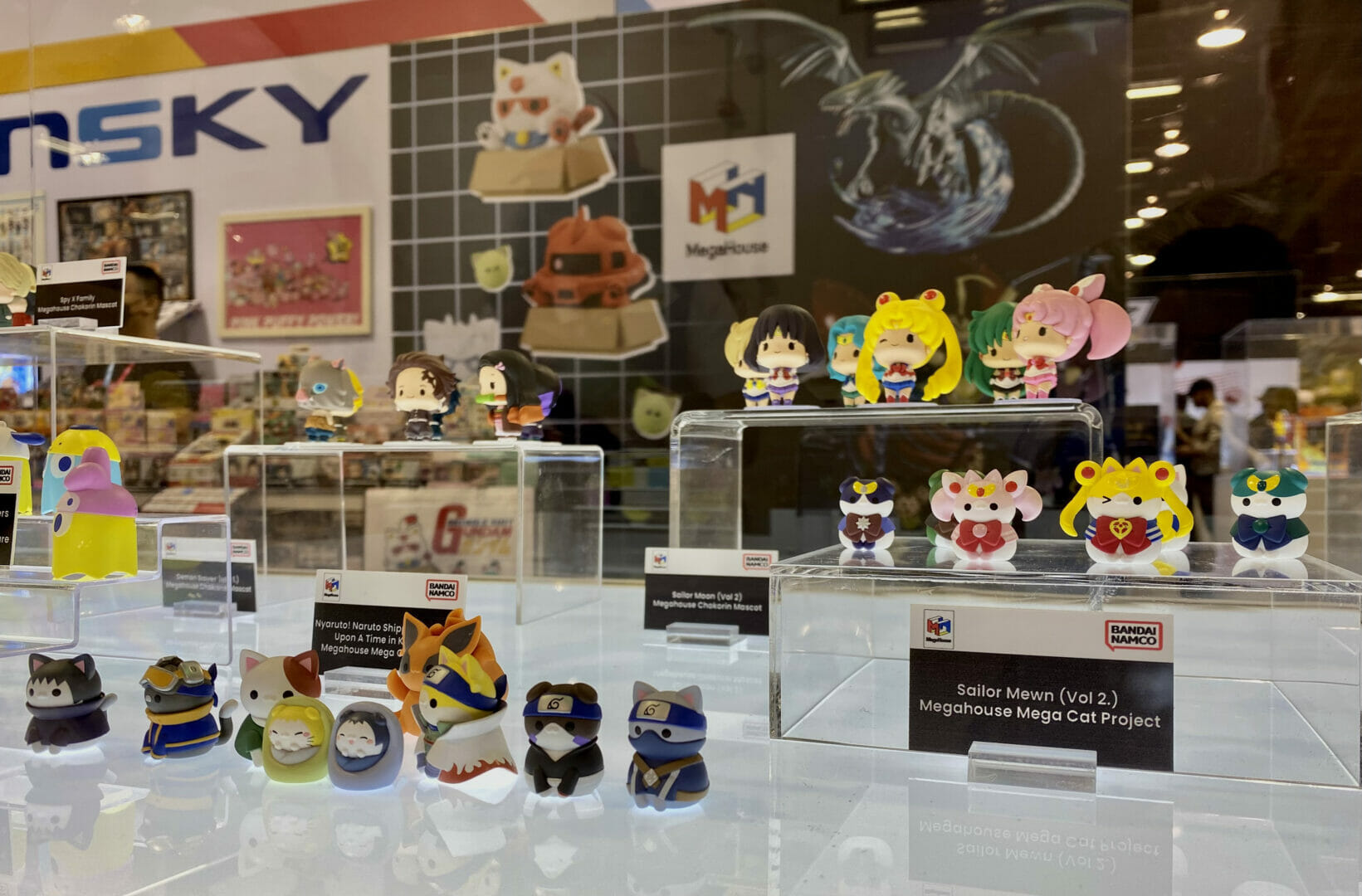 Cat figurines were also a show stopper, featuring special kitty mew versions of your favorites including Naruto, Sailor Moon, and Gundam. Sailor Mewn, which can be seen in the photo above, is part of Bandai's Megahouse Mega Cat Project, and is a crowd favorite, along with many other figurines on display at WonderCon.
Bandai also features a plethora of build-it-yourself snap kits, allowing you to craft your own vehicles, figures, and more. Kits include the Millennium Falcon, several Gundam mechas, and more! As you can see from the image below, kits come in all sizes and skill levels, giving you the experience you feel most comfortable with and a figure that works great for whatever size collection you wish to bring to life.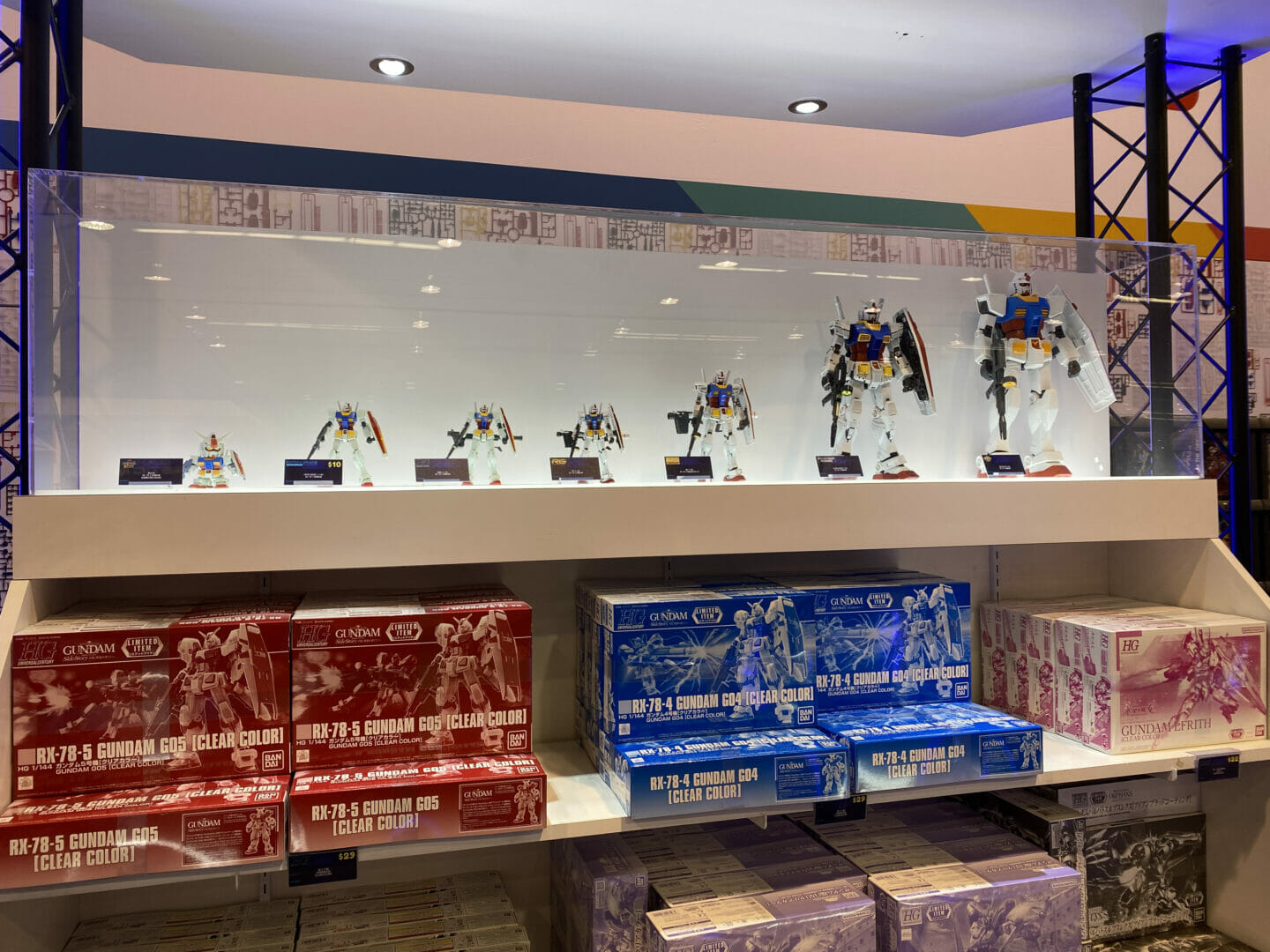 For anyone looking to support more small and independent artists, look no further than Artist Alley, which will bring countless numbers of wonderful designs and products front and center. We had the opportunity to visit quite a few, and while we just scratched the surface, want to share some of the fun with you with the featured artists below.
Our first featured artist is Joey Quintin, bringing a magical twist of whimsy and creativity in a number of special crossover pieces which include Star Wars and Disney Princesses, Harry Potter, and Studio Ghibli, as well as DC and Marvel-inspired designs. From prints to buttons, we were thrilled to get a chance to see some of his latest work.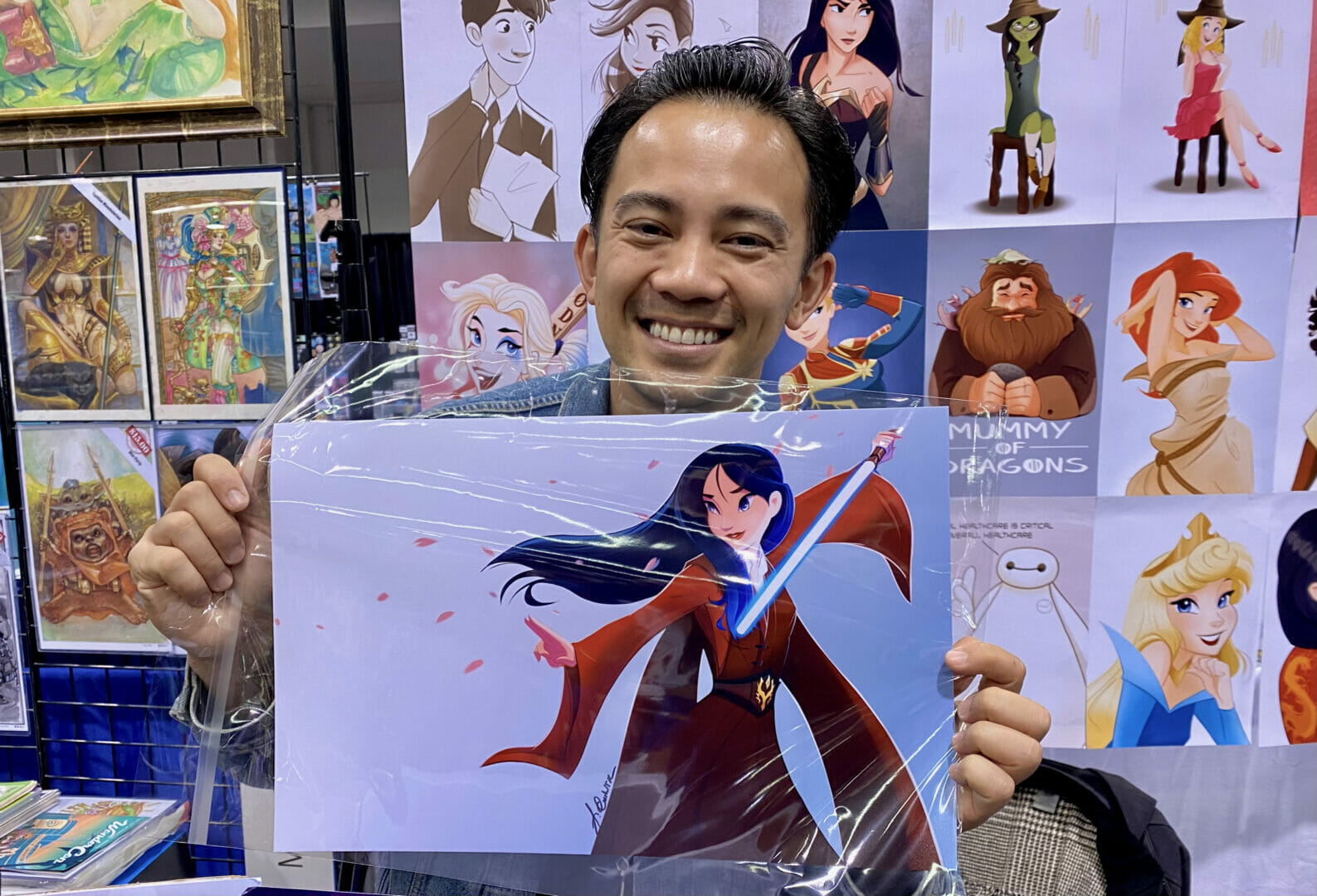 You can view more of Joey's work by clicking here. 
Our second featured artist is Megan Withey, who specializes in fantasy and pop culture watercolor prints. Native to Florida, Megan's work includes Disney, Sailor Moon, Naruto, and other cultural icons such as Selena. As you can see from her booth, there is plenty to see for any WonderCon visitors this weekend.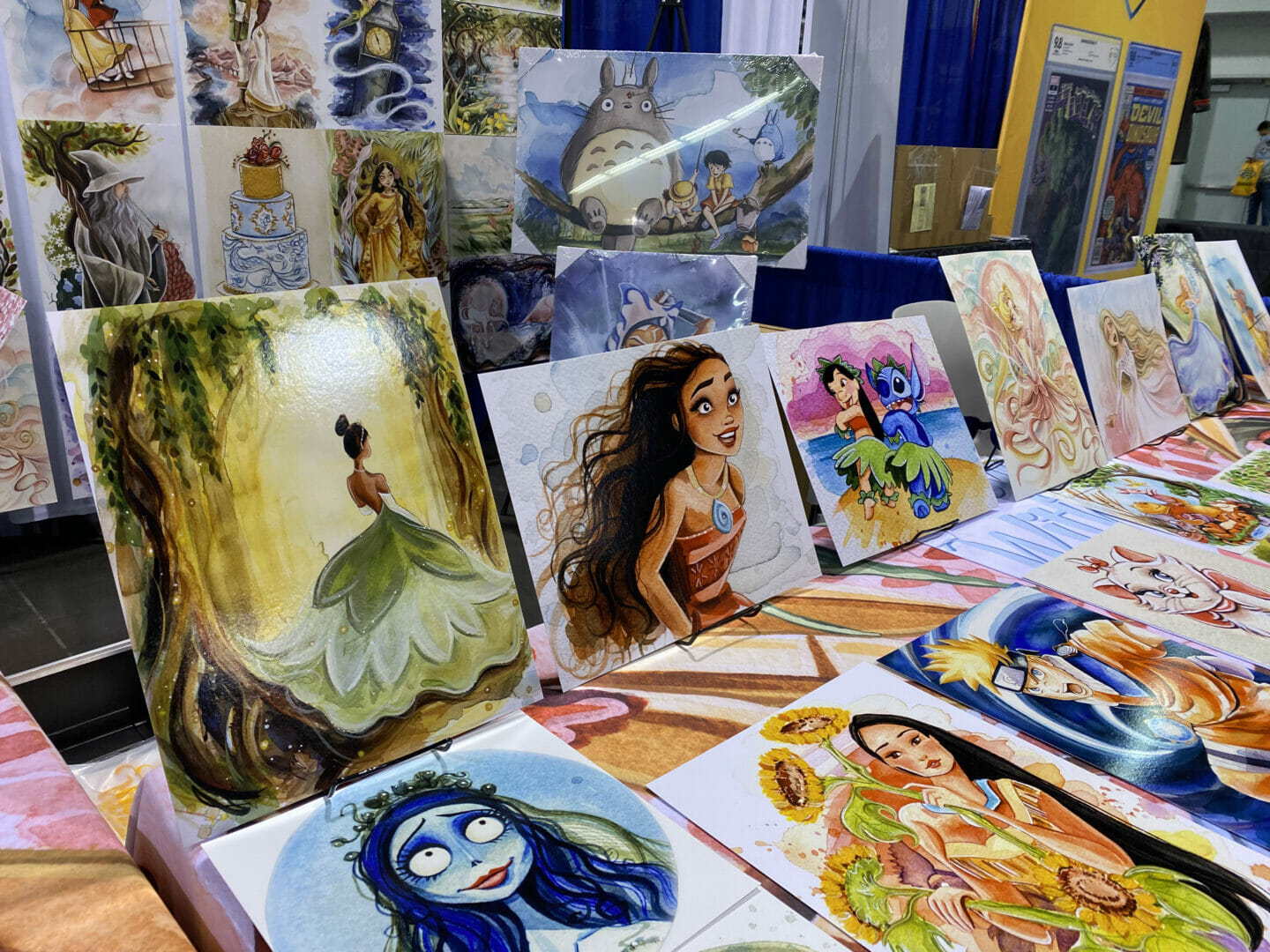 You can view more of Megan's work by clicking here. 
Our final featured artist brings the feline edge to all of their work, mixing the genres of fantasy, horror, and pop culture to create unique cat pieces that will make you smile in awe. Braden Duncan, who is the creative artist behind Clockwork Art, features prints, pins, and other specialty items for feline fans of all ages.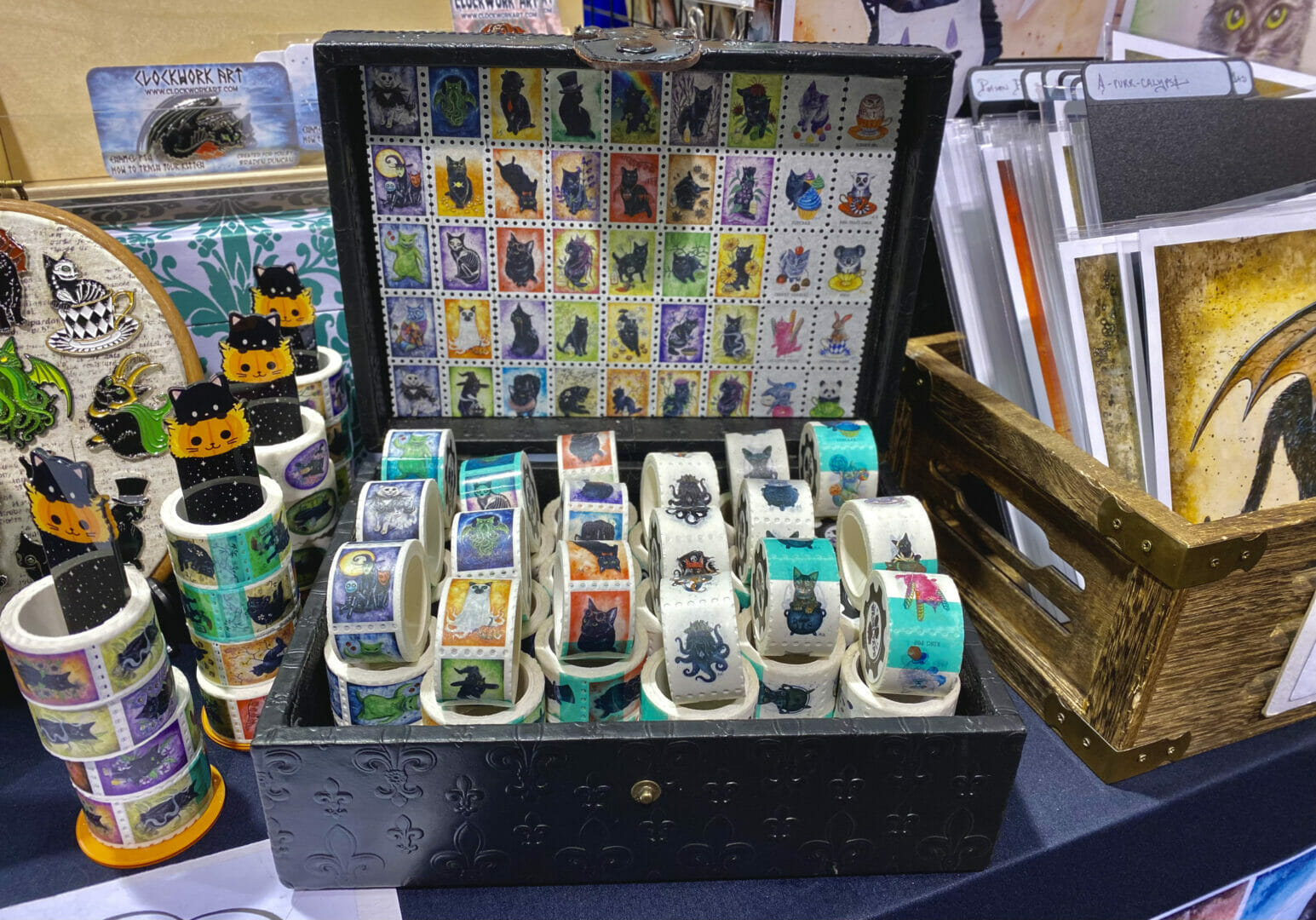 You can view more of Braden's work by clicking here
We can't wait to share more of the fun with you as WonderCon weekend kicks off into full swing. Make sure to stay tuned for all the excitement to come!