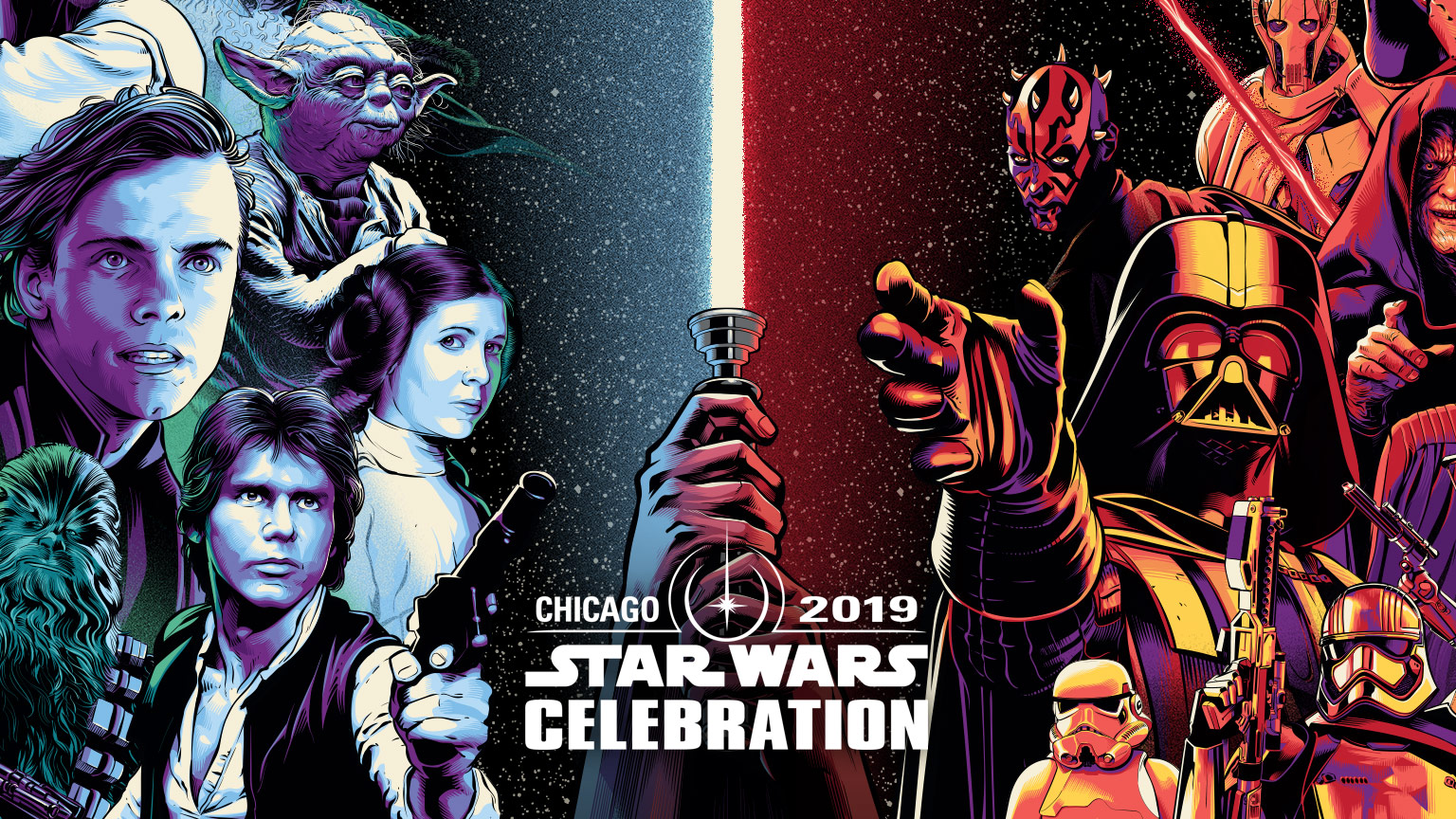 This post contains affiliate links and our team will be compensated if you make a purchase after clicking on the links.

We are now less than a month away from Star Wars Celebration Chicago and to help prepare you for the biggest Star Wars event in the galaxy, we have put together a special intergalactic field guide piecing together some of the exciting facts, details, and surprises revealed so far leading into next month's epic extravaganza into one place.
New Ticketing and Queue-Based System
Celebrations past have tried multiple ways to bring the world of Star Wars to the thousands of fans who are lucky enough to venture the convention hall, including traditional queues, wristbands, and overnight campouts. From JJ Abrams' iconic pizza feast to Rian Johnson's surprise overnight visit to fans, each Celebration has done something different. Celebration Chicago is no exception, bringing a new virtual queue reservations system and lottery to the table.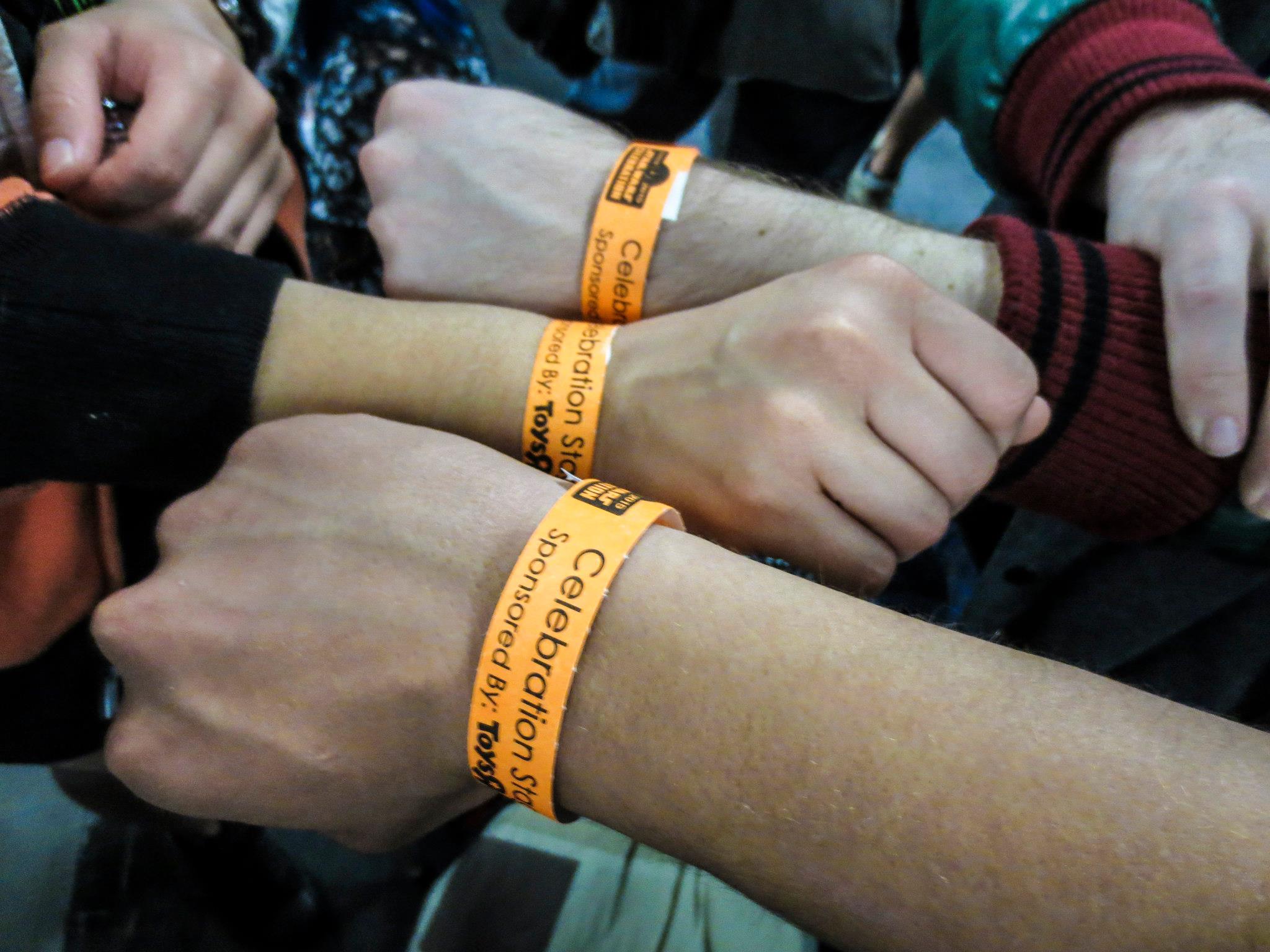 The full details, which can be reviewed in detail here, go over new setup for the convention's largest events, happening on the legendary Celebration Stage, as well as exclusive merchandise offerings that will be a test pilot for the event's new system.
For the first time, fans will make virtual LIGHTSPEED panel reservations through the soon to be released, Celebration App. For the convention's largest events, held on the Celebration Stage, fans will be put into a lottery for their chance to be part of the event, with those who do not make it in being given the option to view the main event at the Galaxy and Twin Suns Stages through live stream.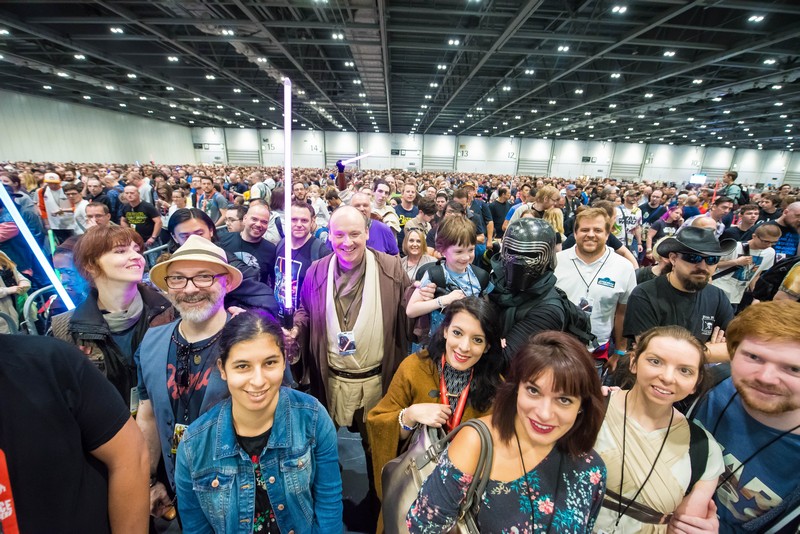 The event badges are tied in the system, having a special QR code for the first time in Celebration's 20 year run. Each code will allow a one time, non-transferable registration that will allow reservations to be submitted. It's a well-conceived plan, but there is a great risk, as this is definitely a much larger world than fans are used to.
Stage Setup
For those new to Celebration, or even for those who need a refresher, here is a full list of stages that will be used at this year's event. Each convention to date has had an almost identical structure for some of the convention's most popular panels and presentations. In Celebration's past, we have been awed with live performances by John Williams, intimate talks with Star Wars legends, as well as epic trailer reveals. With the big reveal of Episode IX just days away, who knows what Celebration Chicago will bring. A full list of stages is found below!
Celebration Stage – Held at the Wintrust Arena, the celebration stage will act as the main stage for the duration of the convention.
Galaxy Stage – The galaxy stage will act as both a secondary stage for panel events in addition to additional live streaming coverage of each morning's Celebration stage panels.
Behind-the-Scenes Stage –  This special stage will cover what happens behind the magic, featuring the ins and outs of what builds the Star Wars universe. Featured panels and guests will come from all over the realm of comic books, film, television, toys, and much more.
Fan Stage – Made just for the fans, this stage will be home to 100 percent fan-produced content that includes game shows, cosplay panels, tutorials, and more.
Collector's Stage – Located in Room W474, this room will be host to expert panels featuring collectors from all around the world throughout the length of Star Wars Celebration. Each panel will also feature an exclusive prize, a Star Tot, created specifically for the fans. With over 20 planned panels, there's plenty to look collect and experience.
Podcast Stage – Throughout the length of Star Wars Celebration, this stage will be home to some of the world's best Star Wars podcasts, broadcasting live from the event. Make sure to catch a show and be part of the fun!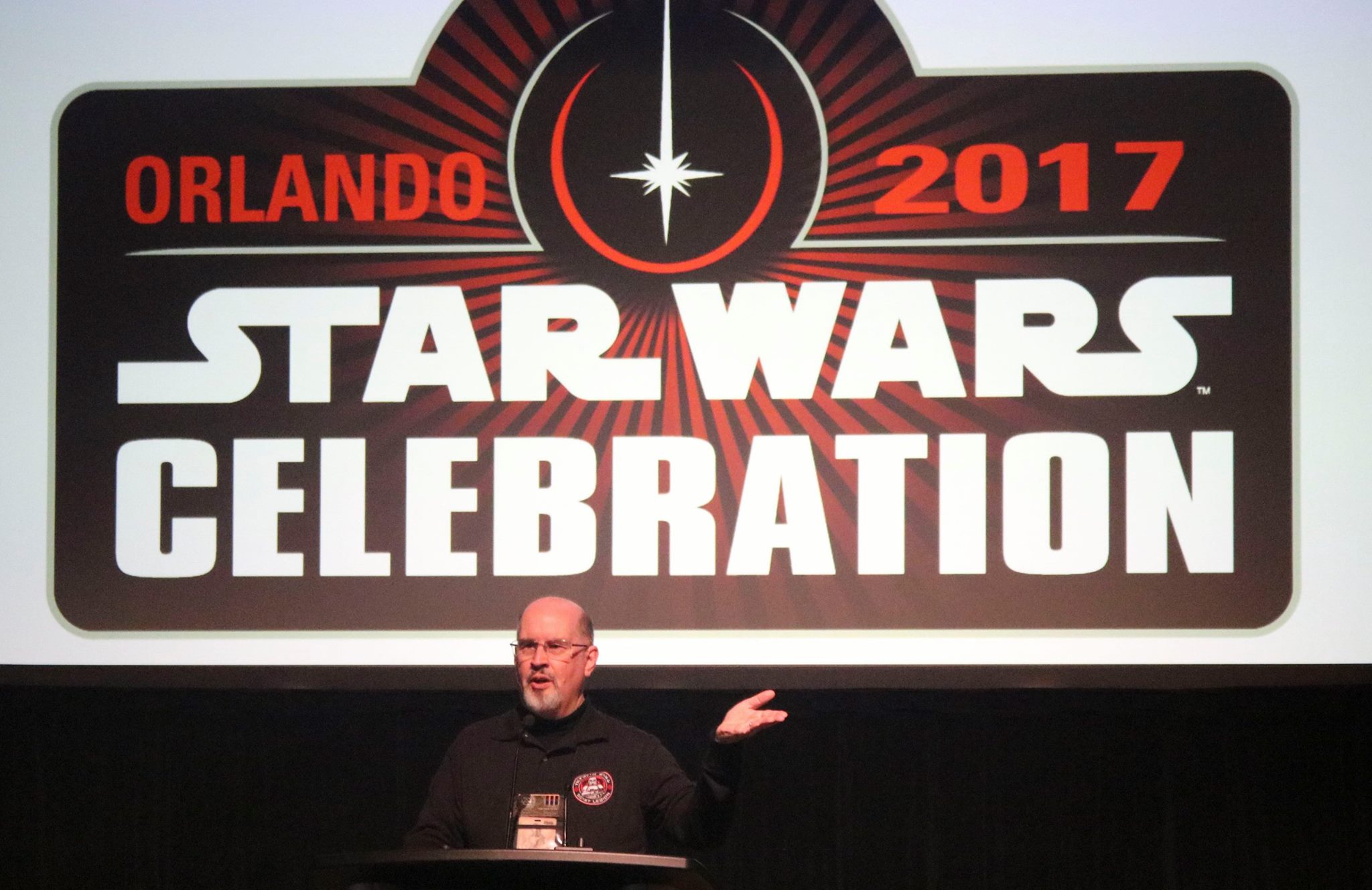 Star Wars University – Much to learn, we all have in this master class series that will bring the experts and masters to the fans. The university will feature writing workshops, art master classes, show production, Japanese Star Wars vegetable carving, and more surprises!
Live Stage – It wouldn't be Celebration without the Live Stage. Star Wars Celebration will be a live stream event, and this is the one place on the show floor where you can get caught up on all things Star Wars, including surprise guest appearances, panel coverage, and more than you can possibly imagine!
For those lucky few who get a chance to snag an exclusive piece of Celebration merchandise, Star Wars has revealed a first look at what's to come in April. The exclusive lineup will include limited edition Black Series figures celebrating the 20th Anniversary of Star Wars Episode I: The Phantom Menace in addition to convention only items from LEGO and Funko. Take a look at the full lineup by clicking here.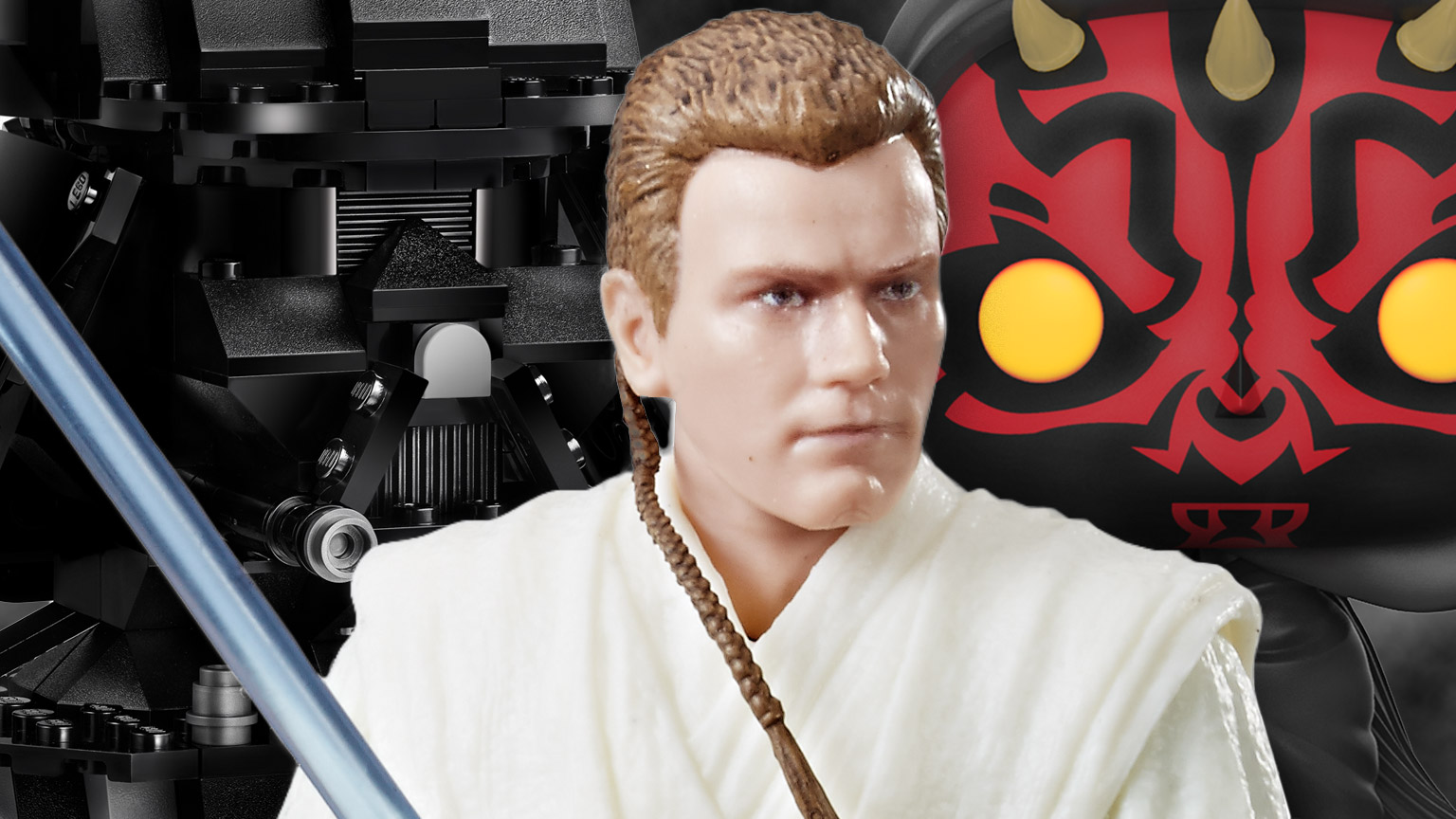 All other Celebration merchandise available at the Celebration Store will be on site without the need for a lottery entry. Instead, fans are welcome to submit a LIGHTSPEED virtual queue to reserve a time to shop rather than wait in line.
Don't forget to explore the show floor, as there is plenty more in store from countless exhibitors. The main floor will be home to all the latest toys, vintage finds, and rare one-of-a-kind collectibles.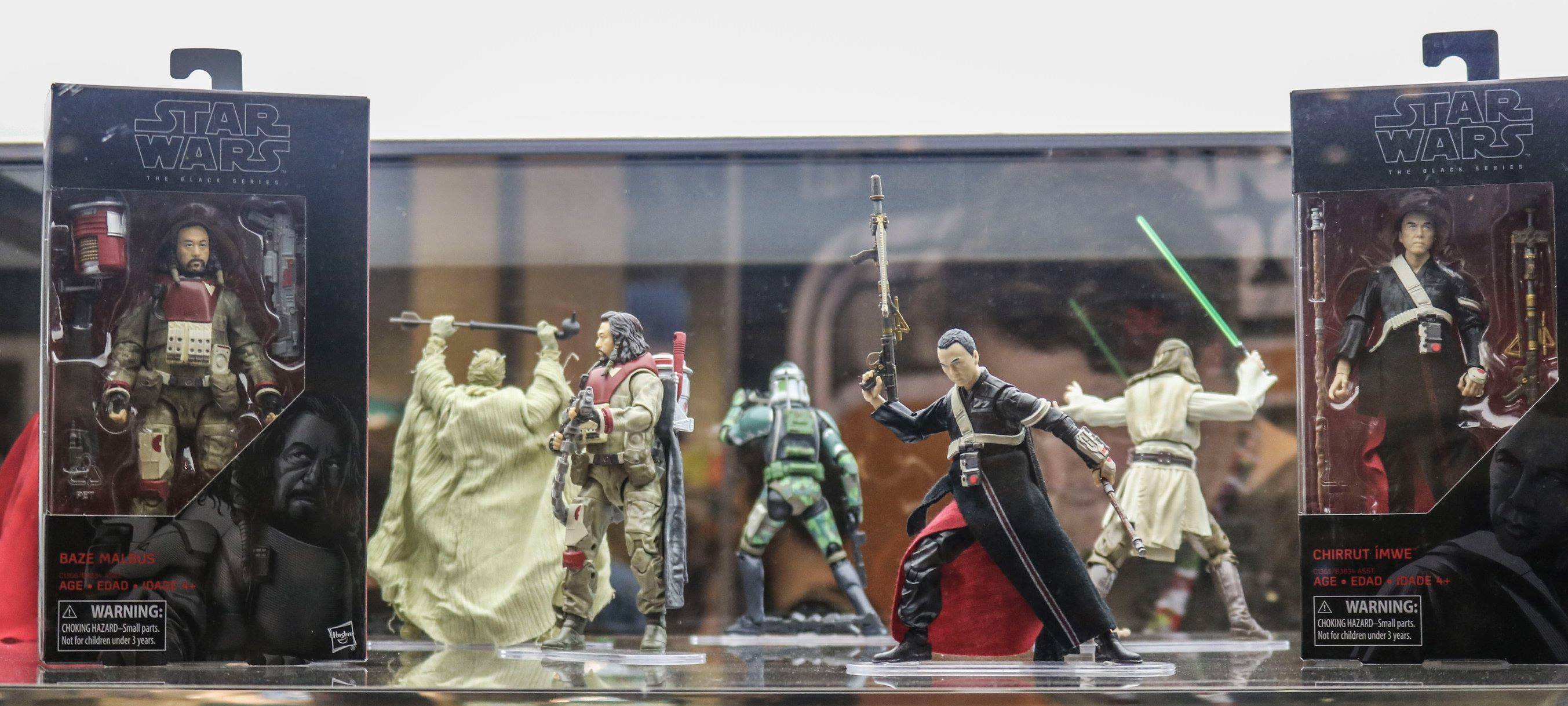 Autograph Guests and Photo Ops
Topps returns to Celebration this year with a full lineup of special guests and stars from across the galaxy, including Billy Dee Williams, James Arnold Taylor, Paul Bettany, Forest Whitaker, and of course, everyone's favorite "yep" talking bounty hunter, Daniel Logan. The list continues to grow, but you can see the current guest lineup here.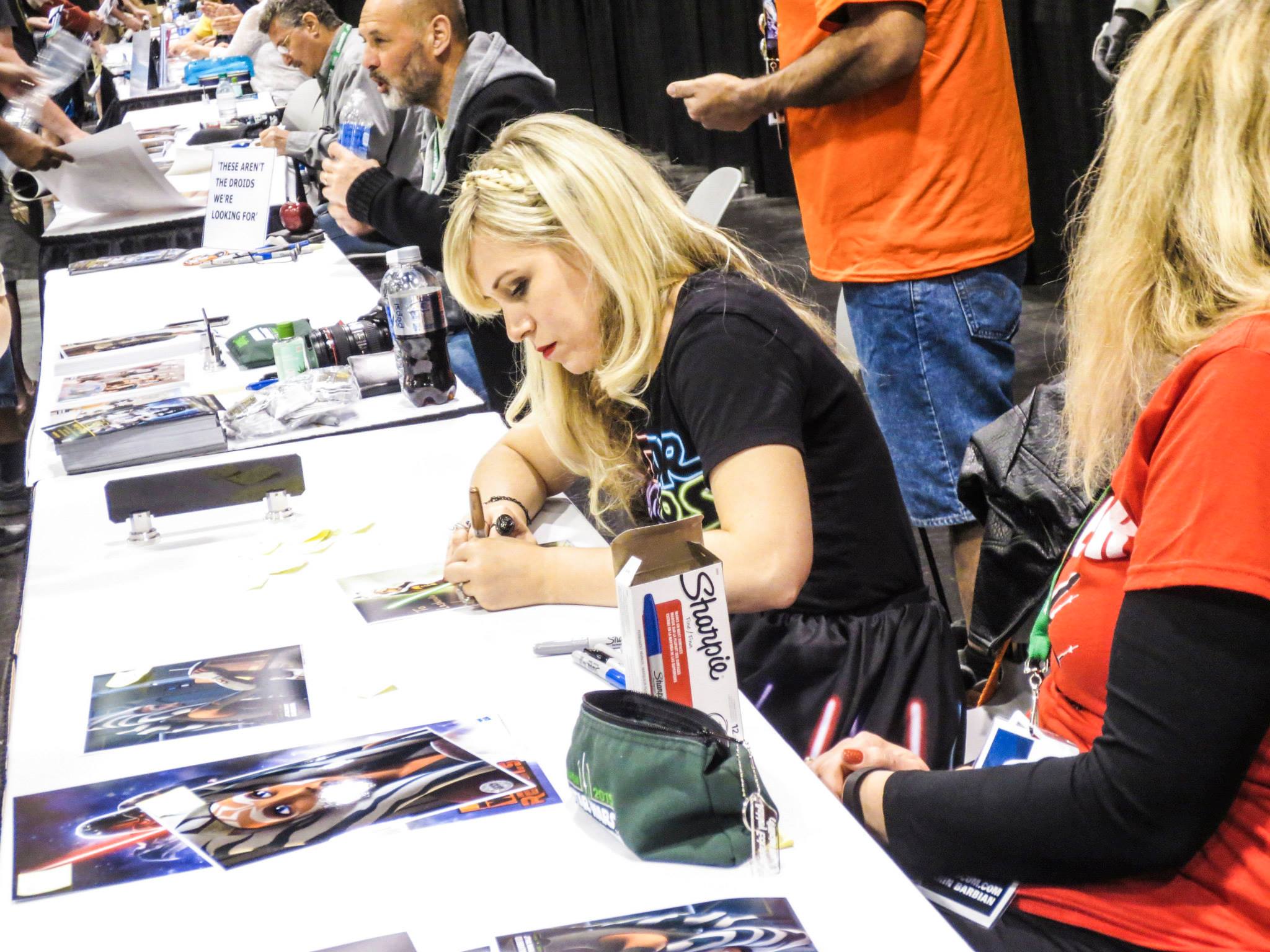 Advanced autograph tickets can be purchased here, allowing you to select a date to see your favorite Star Wars stars. Topps will have full details, FAQs, and pricing on their official page.
Though fans still eagerly await the release of the full schedule for Star Wars Celebration Chicago, a tease of some of the event's biggest panels have already been revealed. Each panel will focus on milestone celebrations, new content, and exclusive previews on what's yet to pass in the world of Star Wars.
Star Wars' official site has posted many of the panels reveals, including a 20th-anniversary panel for Star Wars: Episode I, a special look at Disney Parks' brand new Galaxy's Edge expansion, as well as the crown jewel, a panel dedicated to the upcoming film, Star Wars: Episode IX. With all the buzz, fans are hoping Celebration will be the big debut of the film's official title and first trailer. Once the full schedule goes live, SoCalThrills will be there with the full scoop.
Other Convention Exclusives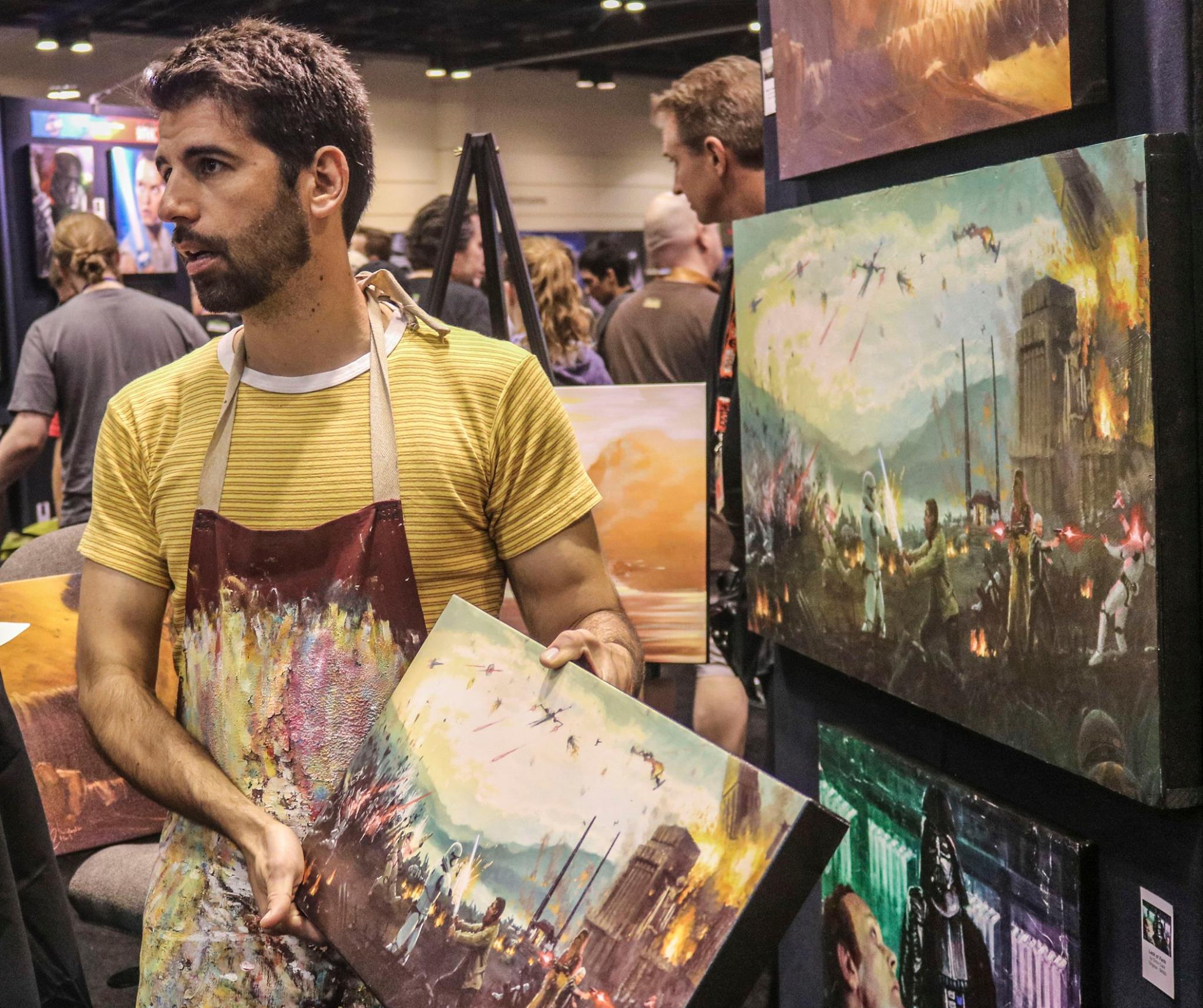 Celebration Chicago will also be home to fan favorite exclusives including the official convention art show, tattoo pavilion, fan props, sets, and fan organizations. There is plenty of fun for everyone, so don't forget to explore the vast array Star Wars Celebration has to offer. You can take a closer look at what's to come by clicking here and selecting the "Features" tab.
Prepare for an exclusive look at the show floor, special coverage, and much much more. We will see you in Chicago from April 11-15th! May the Force be with You!