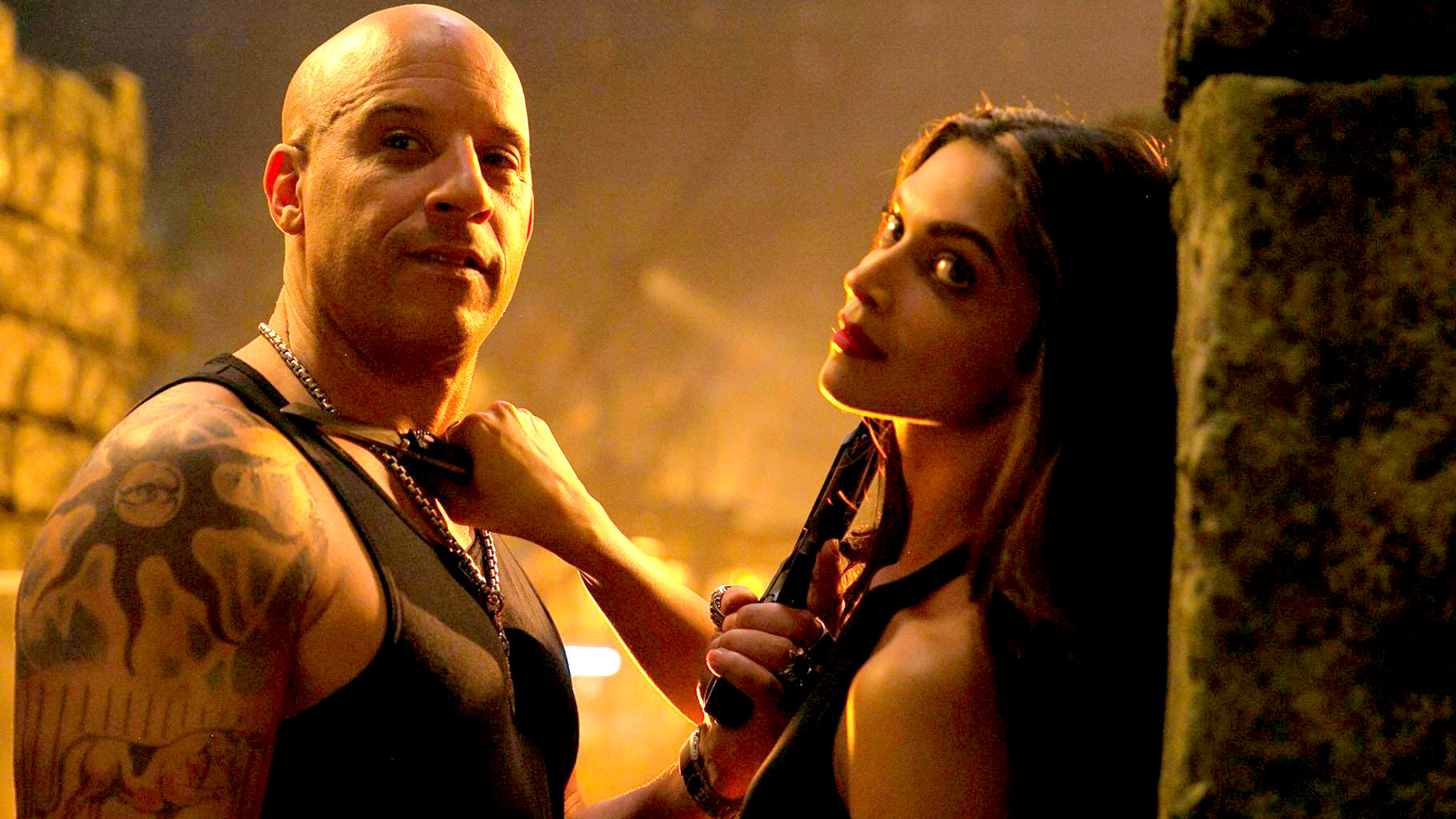 This post contains affiliate links and our team will be compensated if you make a purchase after clicking on the links.

On Thursday, January 19, 2017, director D.J. Caruso and the cast of his new film, xXx: Return of Xander Cage, the third film in the extreme spy series. Vin Diesel, Deepika Padukone, Donnie Yen, Ruby Rose, Tony Jaa, and many others sat down to give us an inside look at the production of the film, why Vin decided to return to the series, and why now was the perfect time to return to the xXx franchise.
Vin Diesel returned to the franchise after so many years away for himself, saying that he wanted to play a character where he could laugh and smile again.
He felt that it was important to use the film to introduce the world to a much more global cast, while also showing how much fun people could have making the films.
Vin had met Deepika Padukone during a screen test for Furious 7, and when D.J. Caruso saw that screen test, he decided then they had to have her in the film.
After working with Tony Jaa on Furious 7, who Vin has dubbed his good luck charm, he knew the moment he was added to the cast of The Return of Xander Cage that the film would be a hit for them.
Nina Dobrev surprised everyone in the production when she auditioned for the role of Becky. They were so used to seeing her in serious roles, they didn't expect her to be able to pull off the comedic relief as well as she did. She joked she only got it because Victoria Justice wasn't available.
Xander's relationship with Adele, played by Ruby Rose, was built to be a bromance from the beginning, instead of a romance.
They wanted to make sure that all the women were represented as smart, strong women, and they all had different personalities. No one was supposed to be the same, and that was a talk they had early on in production.
The characters Adele, played by Ruby Rose, and Serena, played by Deepika Padukone, were written to be frenemies, but they had a hard time playing that dynamic because they got along so well. They couldn't wait to film the scene where they come together and fight, and being stronger together, so they could finally have fun on film together, not just behind the scenes.
Donnie Yen said he came to work every day just to have fun, and that every day for him was like a carnival. He continued to say that Vin was such a warm guy, as well as producer, and he loved being a part of the film.
Deepika and Ruby trained for weeks with their action stunt team to get the choreography of the fight sequences down, and make it look believable.
Nina Dobrev on the other hand had no training for her small action sequence, and it was actually made up on the day of the shoot. Nina begged D.J. to give her an action scene in the film, because she said her friends would make fun of her relentlessly if she was in an action film with Vin Diesel, only to sit in the corner and cry without ever getting in on the action.
Xander's fighting style was a mix of martial arts and motor bike skills, called MXPX, which they created specifically for his character.
Michael Bisping was someone Vin wanted to have in the film, and said he brought such a great power to the set every time he was there. They said he never took a day off really, because any time he was off, he'd have to keep on his UFC training.
Vin wanted to use this movie to show global harmony in a lot of ways. He doesn't want to look at people by where they're from, but who they are, and their culture.
Donnie is similar to Vin, where he pushes himself to be the best he could be. Vin knows he's a perfectionist, and that it causes problems on some of his films, but he shared a kinship with Donnie over that likeminded bond. They both pushed each other to be the very best they could be.
D.J. Caruso said that working with Vin was great, because he was a creative producer, and they never worried about how many shots they had left or how much time they had left, they just wanted to get the best product possible together.
Nina said even though her dad was a computer programmer, she wasn't able to bring any of that to her role, because she never actually learned to fix things on her own when it came to computers, she always had her dad fix it for her. So as much as she wished she could bring more from her past from it, this pushed her to want to learn more after.
The return of Darius Stone, played by Ice Cube, was something that had been decided early on in the film's production, but the size of his role always remained in question. It wasn't until they got to the third act that they realized it was the perfect place to insert his return in the series. They wanted him to steal that scene, and really standout and bring the specific flavor his character had in State of the Union into his appearance here.
They have ideas for the fourth film in the series, should this one do well with audiences, and D.J. Caruso said that he has his eye on a story that is loosely based on one of his favorite Walter Hill films from the 1970s, but he wouldn't say which.
Caruso would love to film sequences of the next film in IMAX, a format he started to fall in love with, when he started working on the film's transfer for the IMAX screens. He thinks that the series could lend itself well to using that technology.
xXx: Return of Xander Cage, starring Vin Diesel, Deepika Padukone, Donnie Yen, Ruby Rose, and directed by D.J. Caruso, opens in theaters January 20, 2017.