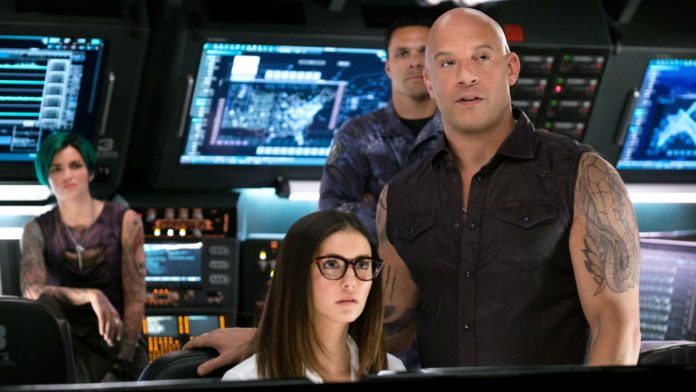 This post contains affiliate links and our team will be compensated if you make a purchase after clicking on the links.

It's been fifteen years since we've seen Vin Diesel in the role of Xander Cage, the character he played in Rob Cohen's extreme spy thriller, xXx. Much like the The Fast and the Furious franchise before it, Vin Diesel decided to pursue other films, leaving the series with no star, and no real direction to go. A sequel, xXx: State of the Union, starring Ice Cube as Darius Stone, the newest agent in the xXx spy program. The film unceremoniously killed off the character of Xander Cage in a line of dialogue, and never looked back. But the film's underperformance left the series on ice, and most thought it would go quietly into the night without another word. Hollywood, however, is never one to leave well enough alone, and in a time where many long dormant film series are resurrected, it was only a matter of time before someone took another crack at the xXx franchise with its original star back in the lead.
Flash forward twelve years, Vin Diesel is back as Xander Cage for xXx: Return of Xander Cage, the third entry in this spy series, this time directed by D.J. Caruso. But Vin isn't alone, as he brings series regular Samuel L. Jackson back, mixed with an incredibly exciting diverse cast from across the world, including famed martial artist Donnie Yen, Ruby Rose, Tony Jaa, Deepika Padukone, and Nina Dobrev. In xXx: Return of Xander Cage, the world is once again threatened by a mad man, and the only person who can stop him is the long thought dead Xander Cage. But Cage can't do it alone, and assembles his own team of the bad, the extreme, and the completely insane, to take on forces no one else can.
If the plot synopsis feels like something you've seen before, you'd be right, and normally that's to the detriment of a film. But in this case, it's honestly better that the film's synopsis is so straight forward and easy going, because the film's focus isn't on the story, but the characters and the situations they get into. It's got a real throwback feel to the action films of the 1990s, and in a lot of ways, it feels like a film Jean-Claude Van Damme would have made at the height of his career. Not only that, but the film has an incredibly self aware nature, and never takes itself too seriously, which is the film's biggest asset. With so many movies so set on being grounded and realistic, this film throws logic to the wind, and lets itself be crazy, ridiculous, and over the top, all while winking at the camera.
A lot of this can be attributed to Vin Diesel's Xander Cage, a character Diesel clearly enjoyed returning to. Unlike Dominic Toretto, Diesel's stone faced and serious Fast and the Furious counterpart, the role of Xander is a lot more light hearted, and a much more over the top figure who spouts one liners, simply because he can, and kicks ass while doing it. He really seems to have made peace with the character, and his place in the franchise, and his return is certainly a welcome addition. It's almost even more impressive that the film never really tries to explain why Xander has managed to hide so long. For someone that is supposed to be dead, the CIA has an incredibly easy time finding him. Yeah, this film has next to no logic throughout, knowingly so, and it's that big, dumb grin it has on its face that makes it work so well.
Pulling a page from the last three Mission: Impossible films, Return of Xander Cage also makes the wise decision of not laying the film squarely on Diesel's shoulders, and instead surrounds him with so amazing talent. The film's ensemble nature certainly makes the proceedings throughout more exciting, as each actor brings something fun to their role, though some much more than others, with Donnie Yen, Deepika Padukone, and Ruby Rose as the film's biggest standouts. Yen, who was just seen in Star Wars: Rogue One, is someone who many may recognize, but haven't truly gotten to see at his very best, as many of American films haven't given him the platform to show off his martial arts. But Caruso and Diesel wisely use Yen's talents fully here, with his character of Xiang being a force of nature, and being in many of the film's best action sequences. It's nice to see Yen really getting to show off just how talented he is in a film like this, as many of his previous films have sadly gone overlooked by western audiences.
Deepika Padukone and Ruby Rose are both similarly used here in their roles of Serena and Adele, two of the film's big female action heroines. It's great to see a film that lets women be kick ass, as well as smart, and both bring that to life here. Their frenemy relationship is a bit unnecessary, but when the characters come together in the final act of the film, it's really a joy to see them together. This also leads us to Nina Dobrev, who plays the quirky tech geek, Becky, this film's equivalent of James Bond's Q. Dobrev takes the reigns of the role of the late Michael Roof, who played Agent Shavers in the previous films, but makes it her own. She's quirky, and ultimately a very fun presence throughout the film. Though at times the character comes off as a little much, she's so likable it's almost enough to look past, as she works so well with the team and adds to the film's already over the top and light nature.
Unfortunately, the rest of the supporting cast isn't as lucky, as most are used so minimally, you wonder why they're there, instead of just fleshing out the characters in the film that we've already come to like. One character who is used minimally, but effectively, is Ice Cube's Darius Stone, who returns in the film's third act. The only problem is, once he appears, you realize he should have been in the rest of the film as well. He's such a great presence, that it could have only strengthened the rest of the film. It's just great to see that the series hasn't left the second entry completely out, even after its lackluster performance, and it's something I think other franchises could take a note from. Use the past, no matter how ugly it may be, learn from those mistakes, and build off them. This doesn't mean repeat things from previous entries though, which is the biggest flaw of the film overall, and its use of Samuel L. Jackson's Gibbons. It's such a waste of a great character, it's too bad they couldn't find any other way to use him.
Director D.J. Caruso, best known for Disturbia and Eagle Eye, does a fine job behind the lens of the camera, filming some compelling action sequences that are a lot of fun throughout. Xander's introduction in the film in particular, as he skis through the mountains, and then skateboards down a winding hill, is a lot of fun, and Caruso does a fantastic job with it. He also captures much of Donnie Yen's fantastic skills very well, but a few action sequences have a bit too much quick cutting, which lessens the impact of the action, as well as makes it hard to really get a feel for what's happening. One of the biggest crimes many modern action films make is the lack of staging and geography, making it nearly impossible to tell what's happening. Caruso never lets the film get that bad, but the quick cuts are at times a bit jarring, and make it hard to get a feel for what's happening. Thankfully, by the film's third act, those problems all go away, and the film ends on a strong note.
xXx: Return of Xander Cage is a big, bombastic, over the top action film where logic doesn't have to exist, because it's ridiculous, and it knows it. The film is not just the return of Diesel as Xander, but it's a return of fun for the franchise. Diesel and Yen shine throughout, kicking ass at every turn, while Deepika Padukone and Ruby Rose steal the show. The film delivers thrills, fun, and laughs, and is a great way to start the year at the movies.