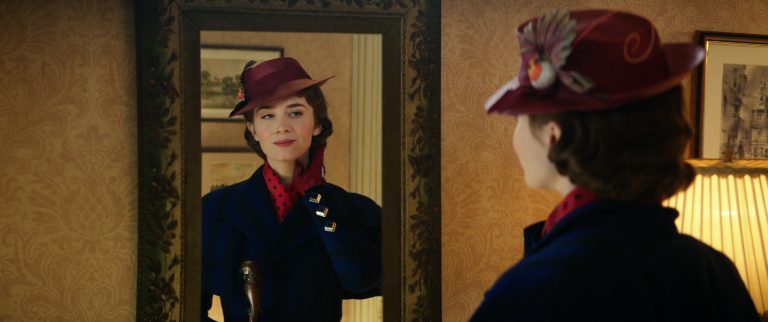 This post contains affiliate links and our team will be compensated if you make a purchase after clicking on the links.

A storm's brewing, the wind's changing, and it's finally time to welcome back our beloved Mary. During the 90th Academy Awards, Disney teased this year's highly anticipated Mary Poppins Returns.
The scene opens up with an epic storm along with some fresh faces, including the sensational Lin Manuel Miranda in his new role, Jack. Take a look at the amazing sequence below!
Mary Poppins Returns will star Emily Blunt, taking over the mantle from the legendary Julie Andrews. Lin Manuel Miranda's character, Jack, is described as an "optimistic street lamplighter who helps bring light—and life—to the streets of London". The Banks children will return as adults, along with some new faces such as Colin Furth and Meryl Streep. Dick Van Dyke will be returning to the practically perfect fun as Mr. Dawes Jr, the retired chairman of the infamous Fidelity Fiduciary Bank.
The film is directed by Rob Marshall and will be releasing this Christmas season for all to enjoy and sing along with. Stay tuned for more updates, as they are sure to come! For now, take a look at the supercalifragilisticexpialidocious poster of Mary below: