This post contains affiliate links and our team will be compensated if you make a purchase after clicking on the links.

Everyone's favorite flying elephant is making his triumphant debut in Disney's teaser trailer for their upcoming live action feature, Dumbo. Viewers will get to take flight and journey beyond the animated classic into an expansive story that celebrates differences, family, and dreams.
Circus owner, Max Medici (Danny DeVito) enlists the help of former star, Holt Farrier (Colin Farrell) and his children Milly (Nico Parker) and Joe (Finley Hobbins) to take care of a newborn elephant whose oversized ears make him an embarrassment in Medici's already struggling traveling circus.
Discovering Dumbo has the ability to fly, the circus gets a second chance with the people, attracting the attention of persuasive entrepeneur V.A Vandevere (Michael Keaton). Seeing Dumbo's promise, Vandevere recruits the magical elephant for his newest entertainment spectacle, Dreamland. Eva Green also joins the cast as spectacular aerial artist, Colette Merchant. As he takes flight, Dumbo and his band of companions will find themselves in the midst of trouble as they uncover Dreamland's hidden secrets.
The film is directed by Tim Burton with a screenplay by Ehren Kruger. A new poster has also been revealed, which can be seen below!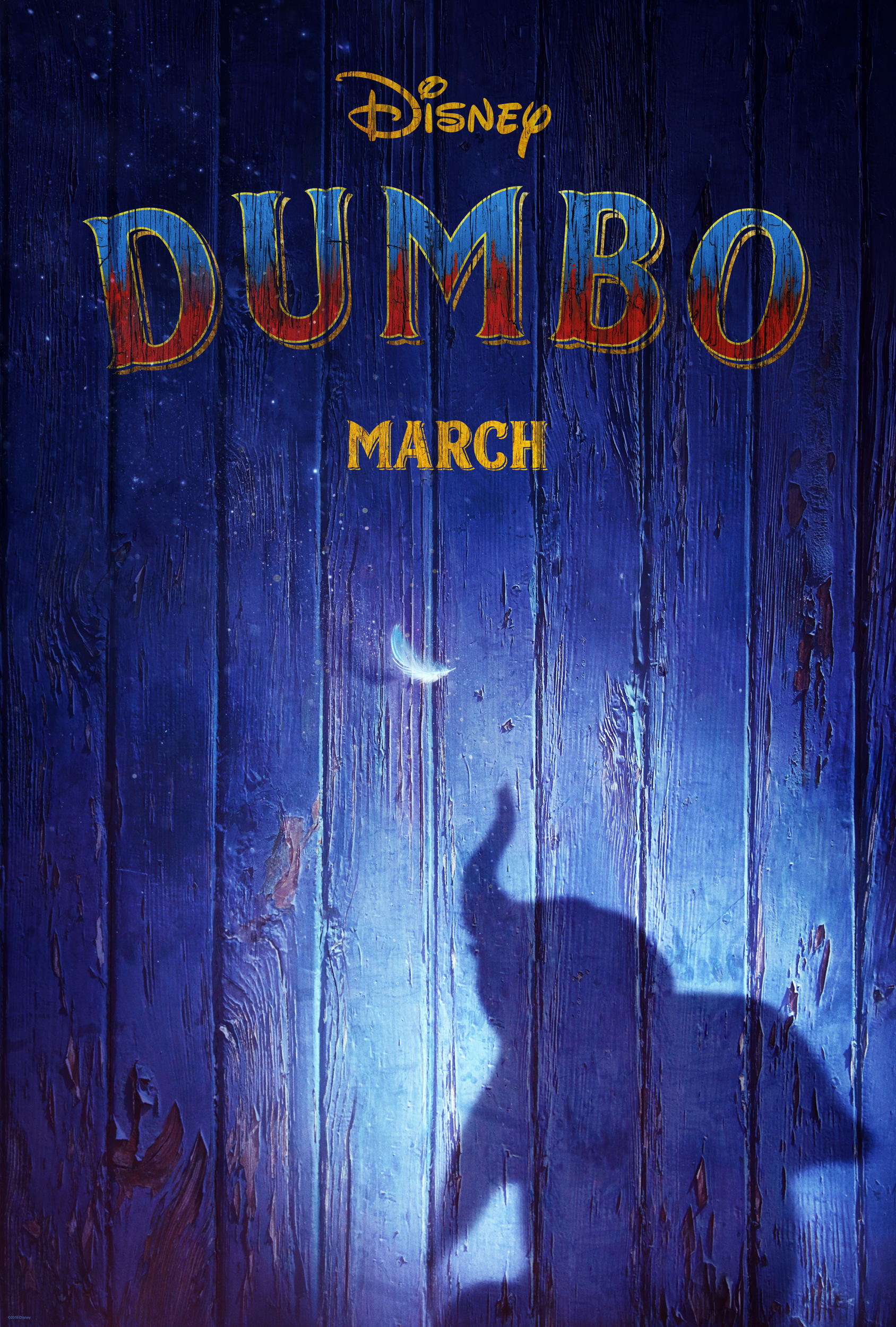 Dumbo flies into theaters on March 29, 2019.