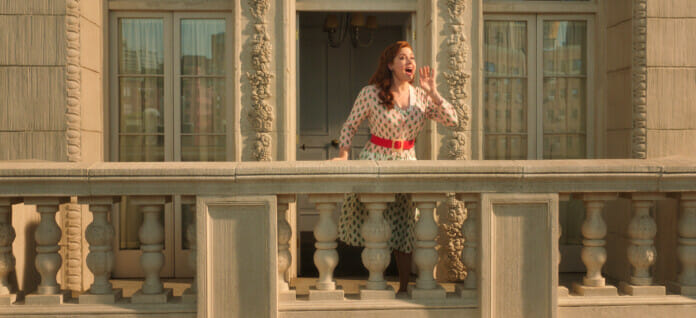 This post contains affiliate links and our team will be compensated if you make a purchase after clicking on the links.

November 21st will mark the 15th anniversary of Enchanted and to celebrate the milestone anniversary, as well as to discuss her triumphant return to the role of Giselle in the upcoming Disney+ sequel, Disenchanted, Amy Adams recently sat down to discuss the longstanding power Giselle has had in her career as well as how it felt when the original film debuted those 15 years ago.
"For me, it was interesting because we were looking at where Giselle would be now and when we leave her in the last movie, there's been an evolution from the beginning of the movie of Enchanted to who Giselle is at the end of the movie. Sort of taking that taking that evolution of who she might be after spending ten years, but also making sure we keep her grounded in sort of the truth of her feelings but without losing that joy and that naivety and innocence and purity that makes Giselle so special"
Staying true to the spirit of Giselle was essential, and something Adams did not take for granted. "That was sort of where my launching place was, was taking everything I loved about Giselle in the first movie and just getting this opportunity to spin it throughout this one"
She would go on to admit that Giselle has always been a part of her core and a character that felt very natural returning to. "Coming back, I feel like Giselle never left me. We were in the meeting with Disney and I just flipped right back into it and like talking about where I thought she was and I just was realizing that it was the right time. Like, she was in there ready to come out"
Yet, getting to this point was an unknown to Adams, especially looking back at 2007 with the release of the original film. At the time, Adams admitted they weren't sure fans would be receptive to such a unique story premise.
"With Enchanted, we were taking like a big leap. I knew how much I loved Giselle and how much I believed in her spirit.  We just got into it, not really knowing what it would be or if people would get it."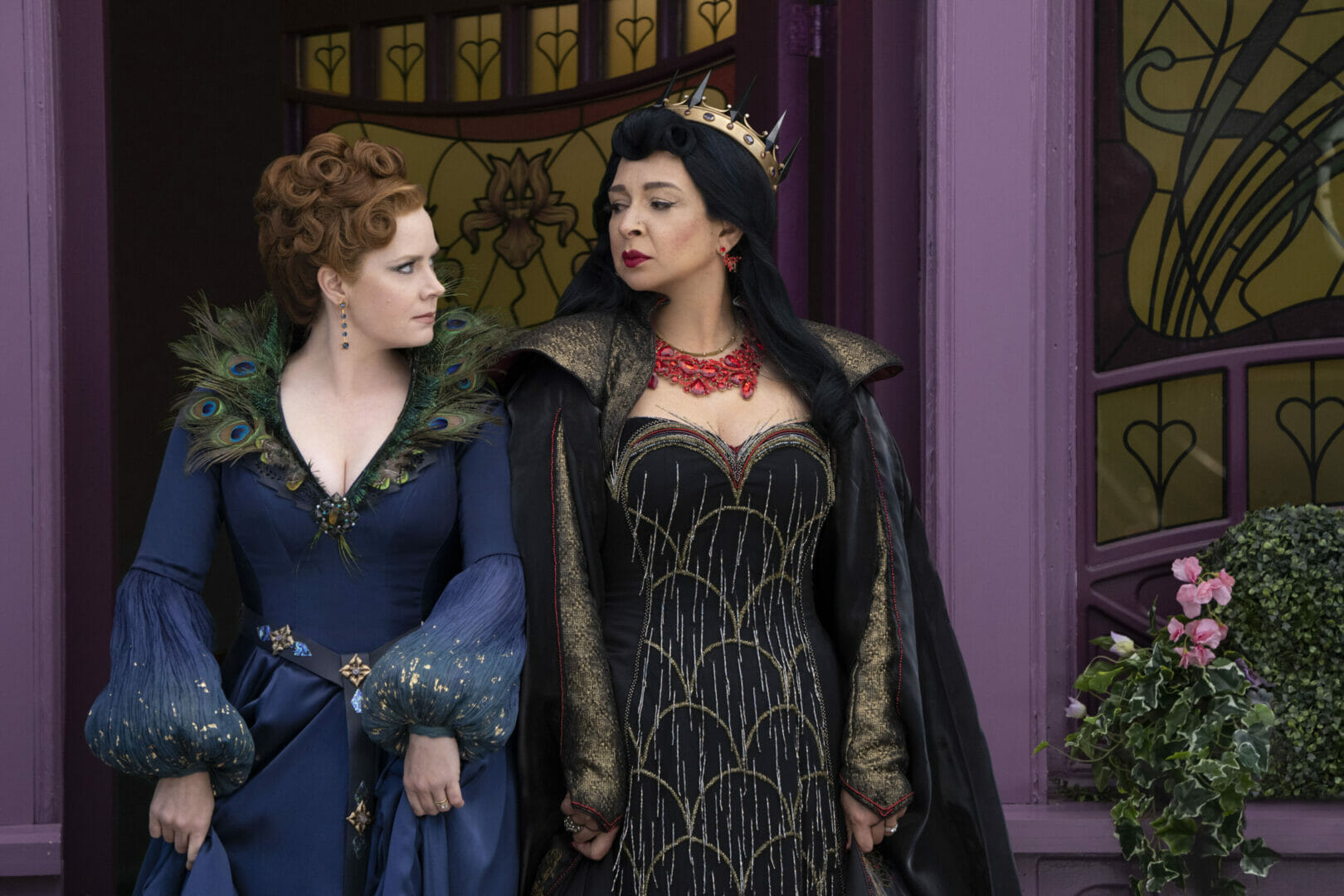 She would go on to add what it was like experiencing that initial fan reaction, wondering if Enchanted would be as well received as she hoped it would be.
"I do remember feeling really scared the first time I watched it with an audience…It was in London and it was very quiet for the first bit of the movie while people sort of started to understand what they were seeing and then I remember after 'Happy Working Song', there was a shift in the energy where the audience started going on the journey with us and it was a really overwhelming feeling for me. It let me know that they understood what we were doing and that they were sort of understanding Giselle's purity and it was a really wonderful moment."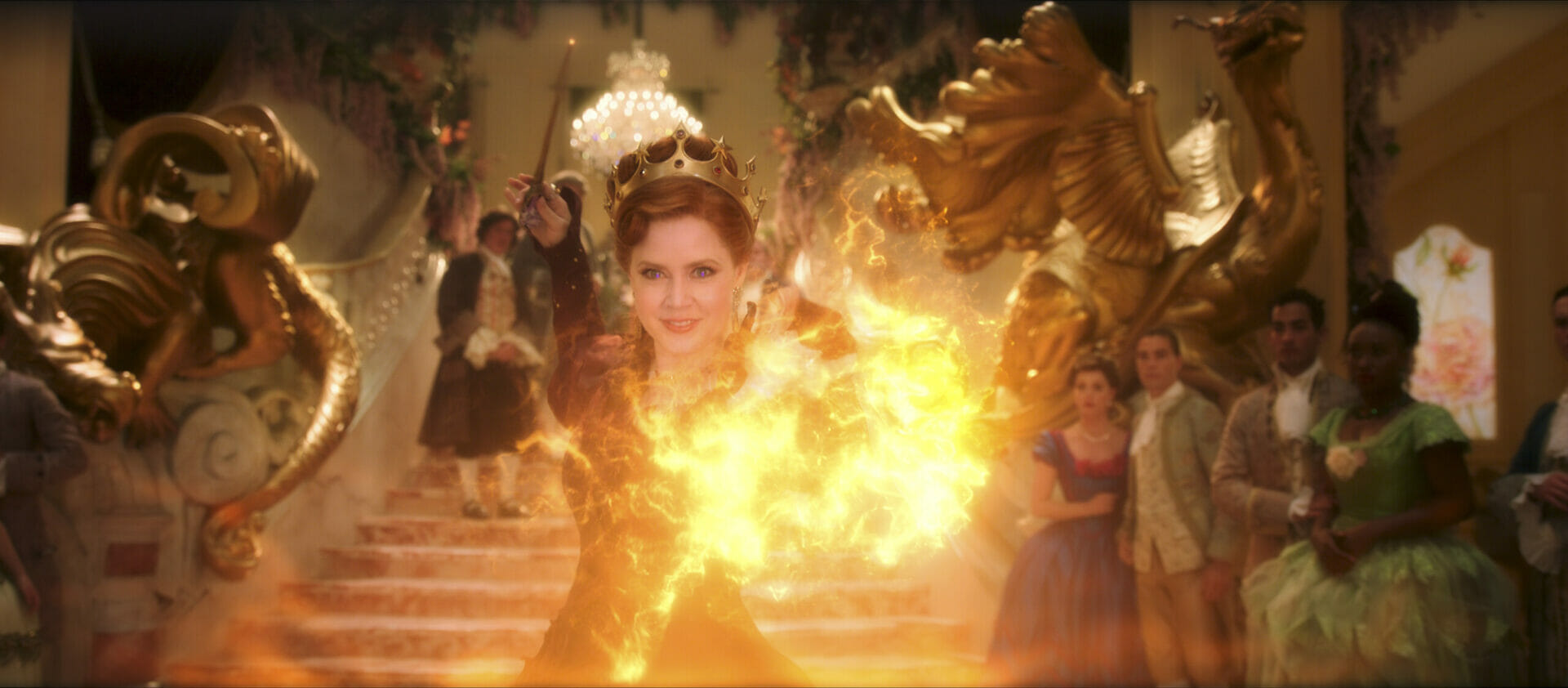 Adams knew in that moment that Giselle would leave a lasting impact, and all these years later, it means so much more to bring a new chapter to life and once again, take a leap of faith that the fans will love this new chapter of Giselle's story.
"It was a very special moment for me. It was really early on in my career too. This movie has meant so much to me in so many ways, so just grateful to get to come back and revisit Giselle at this point in my life."
Disenchanted debuts exclusively on Disney+ on November 16th.
Don't forget to checkout our other exclusive coverage, including fun news and interviews with the entire cast and crew!