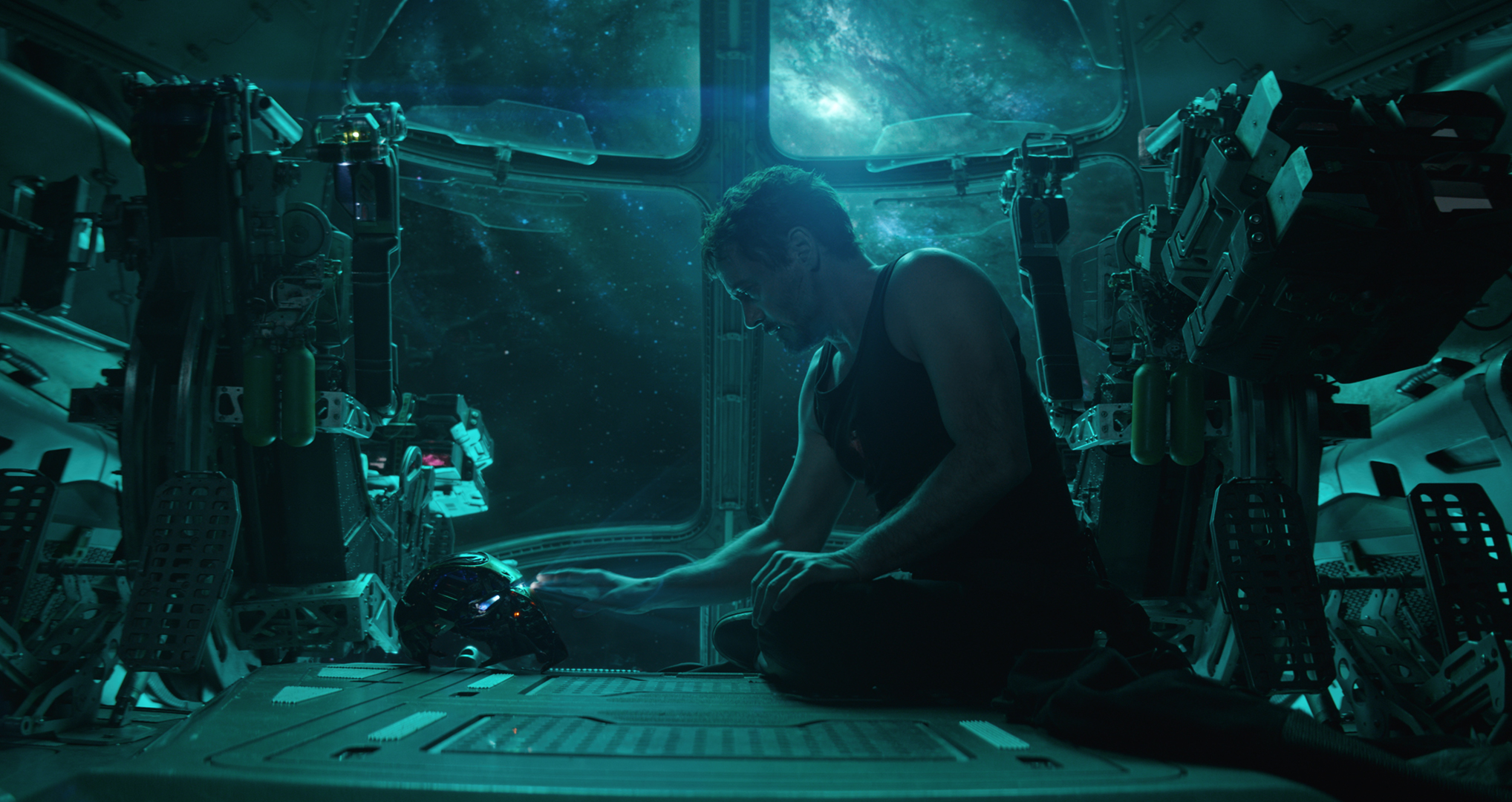 This post contains affiliate links and our team will be compensated if you make a purchase after clicking on the links.

For filmgoers, it's probably hard to remember a time that the Marvel Cinematic Universe didn't exist, and yet the franchise hasn't even hit its teen years. At the ripe young age of eleven years old, the franchise now spans twenty-two films and clocks in at nearly sixty hours of storytelling. Every film, every character, and every plot point was all merely building blocks for last year's Avengers: Infinity War, and this year's grandiose finale, Avengers: Endgame. For fans who have hung with the franchise, this conclusion is the ultimate love letter to the films that precede it, but more importantly, it's a love to the fans who have been there since the very beginning. This is a film made for the audience who embraced Marvel's massive experiment back as far as 2008, and it works in absolutely grand fashion.
It's hard to imagine anyone jumping into this franchise at this finale and deciding now is a great time to jump in, and honestly, why would you want to? Picking up directly after the events of Avengers: Infinity War, Avengers: Endgame finds what's left of the Avengers broken, and nearly beyond repair after Thanos snapped his fingers and made fifty percent of the population disappear throughout the cosmos. Shaken to their core, but determined to find a way to reverse the snap, the remaining team members must risk everything they have to take on Thanos one last time, to get back everything they lost. As simple as that all sounds, that couldn't be further from the case, as this is easily the most complex film that the Russo Bros, as well as Marvel Studios, have put in theaters. It's an ambitious tale that asks the audience to ride with every twist and turn and to get behind every move that's made, which at times may not always be easy.
This film has to work as a conclusion to twenty-one films, and so many characters, while also freshly opening up the universe to a brave new world. It's a balancing act that many wouldn't be able to handle, but thankfully, Joe and Anthony Russo were clearly up to the task. Since their debut in the MCU with Captain America: The Winter Soldier – – which by many is still considered one of, if not the best film in the Marvel Cinematic Universe – – the Russo Bros. have shown time again that they not only love these characters, but they understand them fully, as well as the world around them. For a film that needs to be a full-blown spectacle on top of being a full-fledged emotional rollercoaster, it's clear why they were chosen. No one has singlehandedly used all these characters, as well as they, have in one place, and it only makes sense for the team that tore apart the Avengers to piece them back together again over these two films.
In a lot of ways, Avengers: Endgame clearly pulls from the Star Trek: The Next Generation series finale, All Good Things…, which was pointed at a lot during the film's production. But for other science fiction geeks, the film also seems to pull a bit from Doctor Who: The End of Time, which was David Tennant's emotionally charged two-part finale as the Doctor, as well as Russell T. Davies final film as writer and producer of the series. All Good Things… is generally considered one of the all-time great series finales, and one that is a very character driven and emotionally breathtaking for fans of the series. The Russo Bros. definitely seemed to use that as a launchpad for what they'd do, but much like The End of Time, which wasn't so much a finale as it was one big love letter to the fans of this iteration of the franchise to this point. It was also paving the way for new beginnings. For many, it's almost Fan Service: The TV Movie, but at the same time, Davies and Tennant had earned that clout to do just that at their on the BBC. Avengers: Endgame feels like that in many ways, and yet, it never feels weighed down by it. In fact, every bit of fan service throughout the film feels like an earned beat from years of storytelling that the MCU has done up until this point. More importantly, however, while wrapping up the current state of the Marvel Universe, they've also gifted audiences a fresh new road that the series will be able to launch from moving forward.
All that above means that, most importantly, Avengers: Endgame treats all the characters you've come to know and love with respect and dignity. However, one thing many audiences might be a bit surprised with is how this feels like one last trip with the original Avengers team, and they aren't wrong. Robert Downey, Jr.'s Tony Stark and Chris Evans' Steve Rogers are front and center, and joined by Hemsworth, Johansson, Ruffalo, and Renner, for a film that serves up a very loving swan song to the team as we were first introduced to them. They're all given so much time to really shine throughout the film, but more importantly, they are given the time to really reflect on their time as these characters. This movie is chockfull of wonderful moments for every one of the heroes we've come to love and done so in a way that really lets the audience feel the weight of every decision they're making, or in true Marvel Studios fashion, feel every laugh they share over a joke. There's a reason these films continue to be so popular, and it all comes down to the brilliant casting across the board, starting with Robert Downey, Jr. all the way back in 2007. They've embodied the characters for so long now, it's hard to imagine anyone else in the roles, and Marvel knows that as well, so they want to make sure this last go around truly feels like the characters you know have earned their place in our hearts.
Of course, it wouldn't be a superhero film without the action, and when Avengers: Endgame goes for the action, it goes for absolute broke. Honestly, this film not only offers some of the best action in any comic book film to date, it honestly may be one of the most ambitious and enthralling blockbusters ever made. The scope of the film is truly remarkable, and it never really wastes a moment being anything other than a fast-paced epic leading to the final showdown. Every beat is well placed, and every moment seems like the most important moment yet, which is incredibly impressive considering the film has a whopping 3 hour and 2 minutes run time. Yet the film's breakneck pace makes it feel closer to an hour and a half, which is a massive accomplishment for all involved. If you have a small bladder, it might be a good idea to not drink anything leading up to or during the film, because honestly, there's not a good moment to get up. This movie locks you in and doesn't let go, and once you're locked in, embrace every minute of it. You'll be glad you did, and the payoff is huge.
Avengers: Endgame isn't just a perfect blockbuster film, this a truly momentous achievement in filmmaking. The Russo Bros. have delivered a film that is both absolutely grand and epic, yet small and intimate, while also leaving you on the edge of your seat going two hundred miles an hour. Marvel Studios saved the best film for last in this sprawling Marvel Cinematic Universe, and as far as finales go, it's amazing to have one that truly brings the series home in such an incredibly satisfying way. To think of all the ways that this movie could have gone wrong, and yet it only goes completely right, that's a success. Fans of the Marvel Cinematic Universe have been gifted a truly breathtaking film that is so emotionally riveting and satisfying, it's hard to believe it can even exist. Even for the lesser entries in the MCU to this point, this whole experiment was worth just for us to get to this moment. It's hard to imagine fans will disagree. This is as good as summer blockbusters can get, and you won't be disappointed.