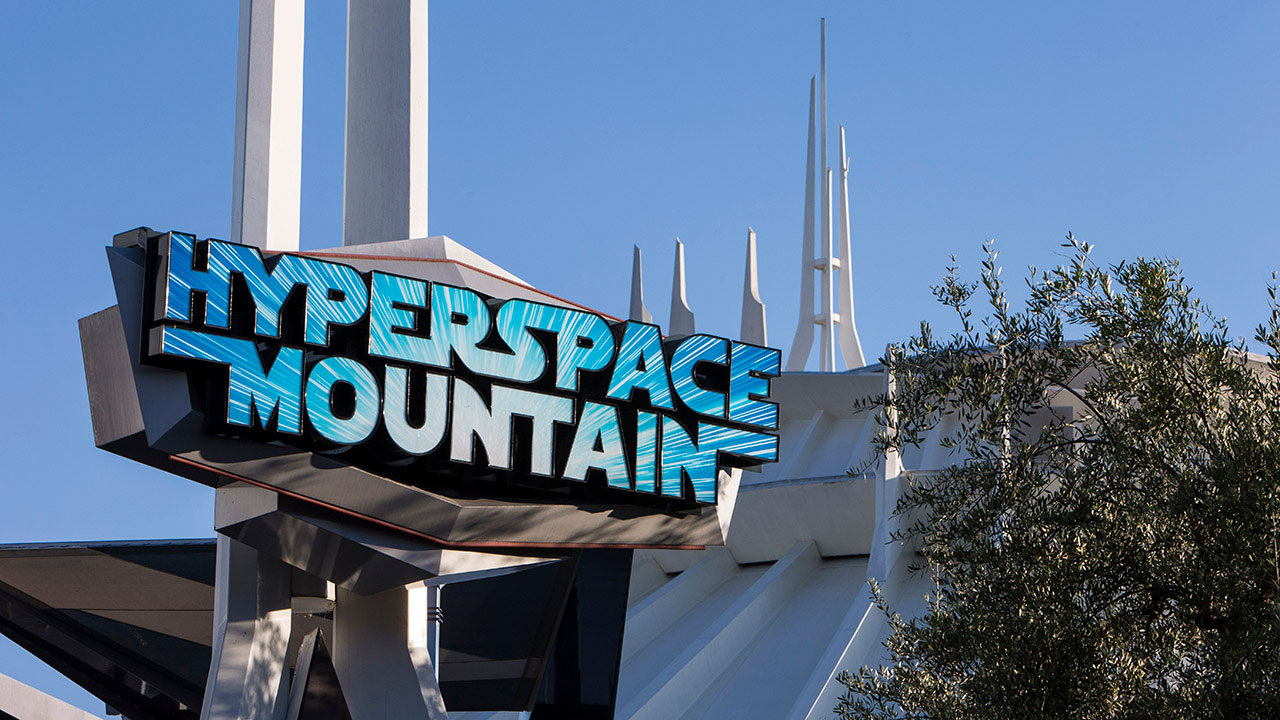 This post contains affiliate links and our team will be compensated if you make a purchase after clicking on the links.

The fourth is with us as the popular Star Wars themed overlay, Hyperspace Mountain, prepares to blast off once again at the Disneyland Resort for Star Wars Day. The Disney Parks Blog broke the news this Tuesday, revealing that Hyperspace Mountain will once again return for a limited time in celebration of May the 4th.
It has also been announced that Captain Phasma will be marching through Tomorrowland once again with March of the First Order. For those who may have missed their last encounter with Phasma, May 4th may be their only hope.
Galactic Grill and Alien Pizza Planet will be serving up celebratory treats, including the Dark Side Chicken Sandwich and the Outer Rim Pasta. A special theme photo op has also been revealed in Starcade.
Whether its your first time, or your 100th time jumping to lightspeed at Hyperspace Mountain, make sure to stop by the Disneyland Resort on May 4th to celebrate Star Wars Day. May the 4th be with you, always!