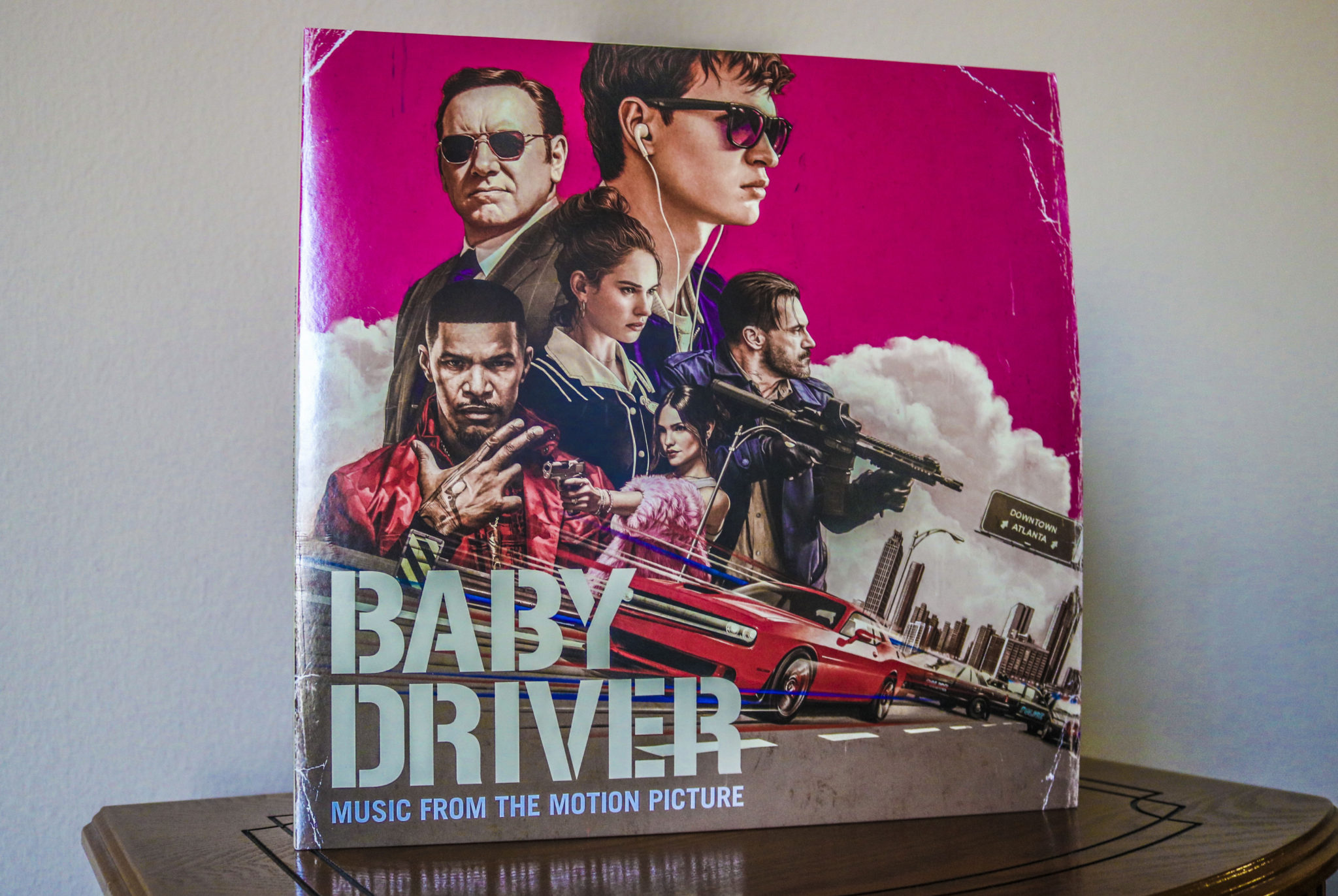 This post contains affiliate links and our team will be compensated if you make a purchase after clicking on the links.

"Was He Slow?"
If you drifted into theaters, you probably noticed the soundtrack to Edgar Wright's Baby Driver was pretty jam-packed. Filled with selections from the director's own music collection, it's safe to say that the soundtrack is a winner and will be an instant edition to your own series of tunes.
It's a great mix of modern and classic, with gems like Queen, The Beach Boys, and The Commodores. For those of you who have seen the film, you also get Baby's own mix of "Was He Slow?". The only thing better would be an extended edition with other tracks of Baby's own design.
Fitting along with the theme of the music in the film, the soundtrack comes in a vinyl format that is a must for any music lover. It looks slick and plays like a charm.
Edgar also gives you a glimpse into the origins of both the film and the music, giving you a real personalized feel. What's important to know is that the music you hear in the movie is a central character. Each melody is hard hitting, pulling you into the scene and building itself into the heart of Baby's struggles, triumphs, and silly moments. It's the perfect reason for jumping into your car and going on a road trip.
Here's a look at the track listing:
01. Jon Spencer Blues Explosion – "Bellbottoms"
02. Bob & Earl – "Harlem Shuffle"
03. Jonathan Richman & The Modern Lovers – "Egyptian Reggae"
04. Googie Rene – "Smokey Joe's La La"
05. The Beach Boys – "Let's Go Away For Awhile"
06. Carla Thomas – "B-A-B-Y"
07. Kashmere Stage Band – "Kashmere"
08. Dave Brubeck – "Unsquare Dance"
09. The Damned – "Neat Neat Neat"
10. The Commodores – "Easy (Single Version)"
11. T. Rex – "Debora"
12. Beck – "Debra"
13. Incredible Bongo Band – "Bongolia"
14. The Detroit Emeralds – "Baby Let Me Take You (in My Arms)"
15. Alexis Korner – "Early In The Morning"
16. David McCallum – "The Edge"
17. Martha Reeves & The Vandellas – "Nowhere To Run"
18. The Button Down Brass – "Tequila"
19. Sam & Dave – "When Something Is Wrong With My Baby"
20. Brenda Holloway – "Every Little Bit Hurts"
21. Blur – "Intermission"
22. Focus – "Hocus Pocus (Original Single Version)"
23. Golden Earring – "Radar Love (1973 Single Edit)"
24. Barry White – "Never, Never Gone Give Ya Up"
25. Young MC – "Know How"
26. Queen – "Brighton Rock"
27. Sky Ferreira – "Easy"
28. Simon & Garfunkel – "Baby Driver"
29. Kid Koala – "Was He Slow (Credit Roll Version)"
30. Danger Mouse (feat. Run The Jewels and Big Boi) – "Chase Me"
For those of you who haven't seen Baby Driver, go check it out. You can also see our review of the film by clicking the link below:
Rock on and stay fast!