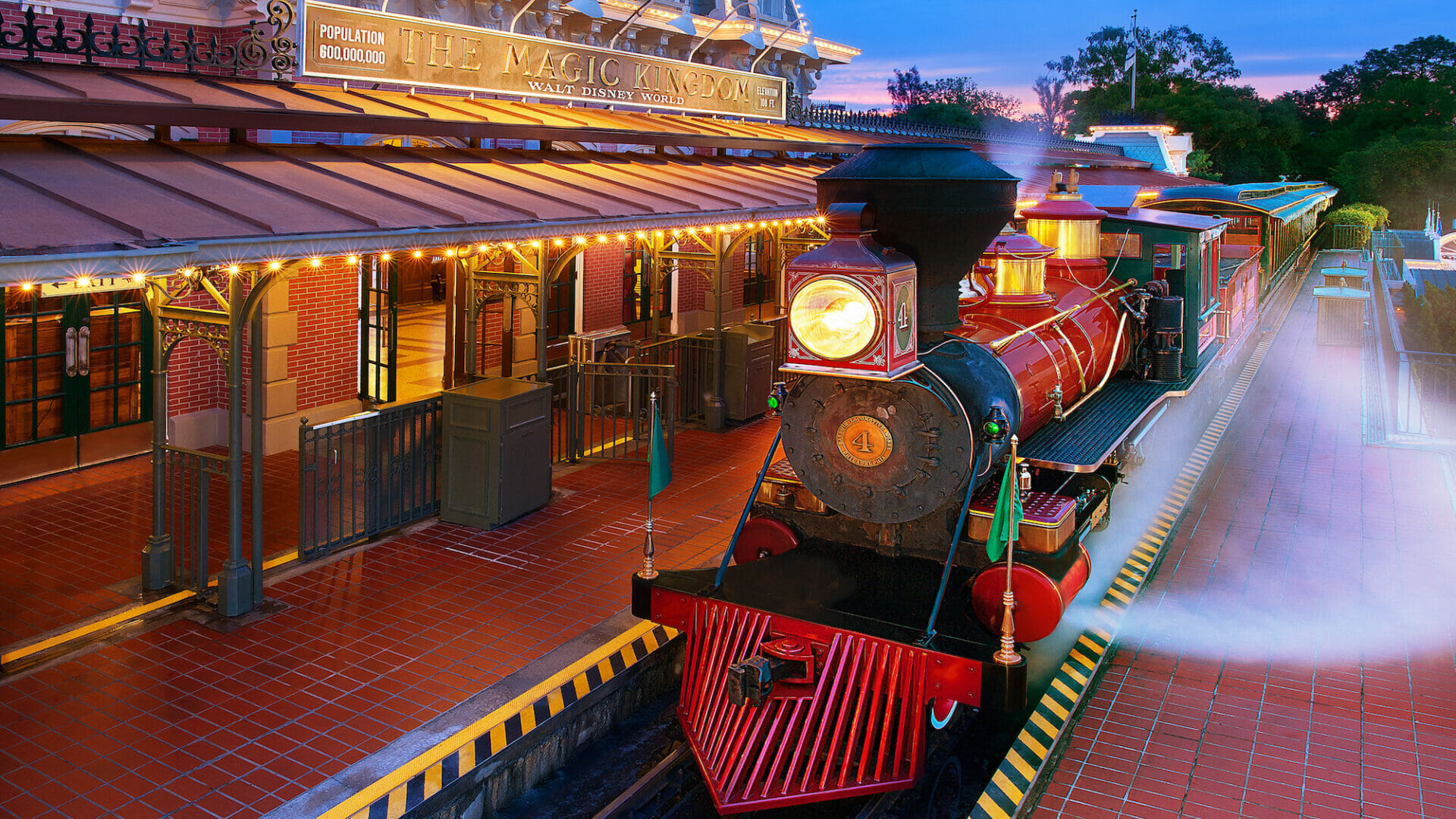 This post contains affiliate links and our team will be compensated if you make a purchase after clicking on the links.

"Behind the Attraction" gives you a peek beyond the magic of Disney Parks. From Executive Producers Dwayne Johnson, Dany Garcia, and Brian Volk-Weiss, explore how Imagineers filled the Haunted Mansion with 999 happy haunts, how the Twilight Zone Tower of Terror™ transformed into Guardians of the Galaxy – Mission: BREAKOUT! and why Space Mountain took so long to launch. From the 1950s to today, from Jungle Cruise to "it's a small world" to Star Wars: Galaxy's Edge, Disney Parks attractions have amazed millions. And this is the story of how they did it. The series is narrated by Paget Brewster ("Criminal Minds," "Grandfathered"). Check out the official trailer:
During a special press conference, we had the opportunity to hear from Disney Imagineers, Janette Lamboy, Mark LaVine, Vanessa Hunt, and Dave Durham as well as director and executive producer Brian Volk-Weiss on what it took to create this new series for Disney+. Here is part of their interview and comments.
Q: "The Imagineering Story" was immensely popular on Disney+, can you talk about how this series is different and how the idea for it came about?
Well, the idea I'll go in reverse order commented Brian Volk-Weiss. The idea came about we had partnered up with Dwayne Johnson's company Seven Bucks, and we were working on a show that we had pitched to Disney+. And Disney+ liked the show. Well, I would say they didn't love the show. And, you know, a company doesn't love a show when they don't buy a show. But they said, hey, what about doing a similar show to what you pitched but have it be about the attractions?
And I said I'd love to do a show about the rides. And they said, don't ever say that word again it's called attractions. And I said, my bad. And that's basically how it came about. We were given a lot of great notes, which I frantically scribbled down. Our development team, put together a brand new deck, which is like a proposal for a TV show, and we brought it back.
So what we try to do is we try to really get into the fun. We went away a little bit from the history and the protocols of building these attractions and just really went for these fun nuggets that either helped build the pop culture that we live in now or a part of what's coming that is allowing Disney to continue to have such a big voice in the culture. So that's what we tried to do.
Introduction of the Disney Imaginners
I am Jeanette Lomboy. I get the pleasure of overseeing everything at the Disneyland Resort and Aulani. So most recently we obviously just opened Avenger's Campus. But a long list of things. Aulani is probably is my baby from 10 years ago. We're coming up on the 10th anniversary. Have also worked on Pandora in Animal Kingdom, all kinds of projects that go back. And I started as a storybook Fantasyland girl in 1995. So long, long history with the company. And I was the little girl who wanted to be an Imagineering was inspired by all the stories I heard when I was a kid. So happy to be here and be part of the show.
I'm Mark LaVine and the story development team in Imagineering. After a career in television writing and working with Imagineering, numerous projects around the world, from cruise ships to Pandora, like Jeanette. Spent five years working on that project and working with a lot with people like Brian on our park stories and things we can do with them. Story development is involved in everything we do at Disney, so I have a lot of work.
Hello, my name is Dave Durham. I work in the ride studio. I work primarily in Blue Sky's front-end concept for new attractions. I've had the good fortune to work in creative and production in R&D and the rights studio. lots of rides I've had the pleasure to work on from Indiana Jones to Star Tours and back again which created great memories.
I'm Vanessa. I am part of the Walt Disney Imagineering art collection team. We are the archive responsible for documenting and caring for all the artwork created by Imagineering for our projects around the world. I'm also a part-time author for Disney Publishing.
Q: Vanessa, you were involved with Dwayne and the Imagineering art collection. What was that like?
He visited us a couple of times while he was working on Jungle Cruise. He really just wanted to learn. He wanted to see the artwork and learn about the Imagineers who brought Jungle Cruise to life. So we pulled some of the original artwork out for him to see. And he just got to sort of stand and stare at it and really soak it all in. And we talked about the Imagineers who created the artwork and he was asking questions and he was very excited to be there. On his second trip back, he turned to my co-worker, Mike, and was like, do we get to go in the Vault again? Like a little kid. Super excited about that.
Q: How did you land on what attractions and destinations and pieces were included? 
We started with a list that I exaggerate not, was like, it would have been over one hundred, but I think Mark was like you might want to trim that down a bit commented Brian. So I think we still submitted a list of 30. The good news to get it down fast was we decided very early on not to work, not to do any episodes about attractions that don't exist anymore. So otherwise, it would have been 10 episodes about Mission to Mars. So that was shot down very aggressively.
Q: Jeanette, Mark, Dave a lot of times Imagineers are behind-the-scenes people, but for this, you really come out in front of the camera. Can you talk about what that experience was like for you and sharing things that are often kept under lock and key?
Janette started by saying, we are tasked to do impossible things, fun things, magical things. And if we're trying to bring those stories to life, you can bet that there's a lot of stories about bringing it to life that guests never hear and they just see the end product of that. So to talk about it, I like to be asked questions that were not typically asked about, like, why did you do it this way and what did you really mean by that? And were there challenges and was it fun? I mean, it really was great for us to get in mind through the process of what we go through together to make these things come to life. And I think I learned a lot, too, in the process.
Mark added you know what was so interesting to me, working on this, working with Brian and the team and seeing it all come together and watching all those episodes and finally sort of edit the through-line to me has been a through-line that goes all the way back to Walt that again, this sort of drive for pushing to do things we've never done before going further. And the big teams that do it, those of us who are Imagineers today, there's a direct lineage to those Imagineers that first started this work. And you see that in the show, which I think is just a wonderful through-line, that you just sort of seeing this connection of almost 70 years of people doing this kind of work. So to me, it's an exciting part and it's certainly part of it now. And I see the lineage of what Imagineering and everyone involved in park creations has done.
Dave finished off by saying, that there are so many stories behind all of our attractions and we never get to tell them. And there will be times that we'll all be in the park as a guest and I'll be standing in line and some other guests will be talking about, oh, you know, blah, blah, blah, blah. And I'm like, oh, no, you have no idea what you can say. Something up has anything to bite your tongue, bite your tongue. This is a chance for, we don't have to bite our tongue. We get to share with the viewer some of those cool inside stories, some of the history, some of the challenges, and a lot of the fun. It really is fun to build this stuff. It's a lot of work. It's a whole lot of work, but it's a lot of fun. And those stories, you know, you don't get to share. So you get to see the tip of the iceberg. Now you get to go a few feet underwater and see more of it.
"Behind the Attraction" Episode Breakdown: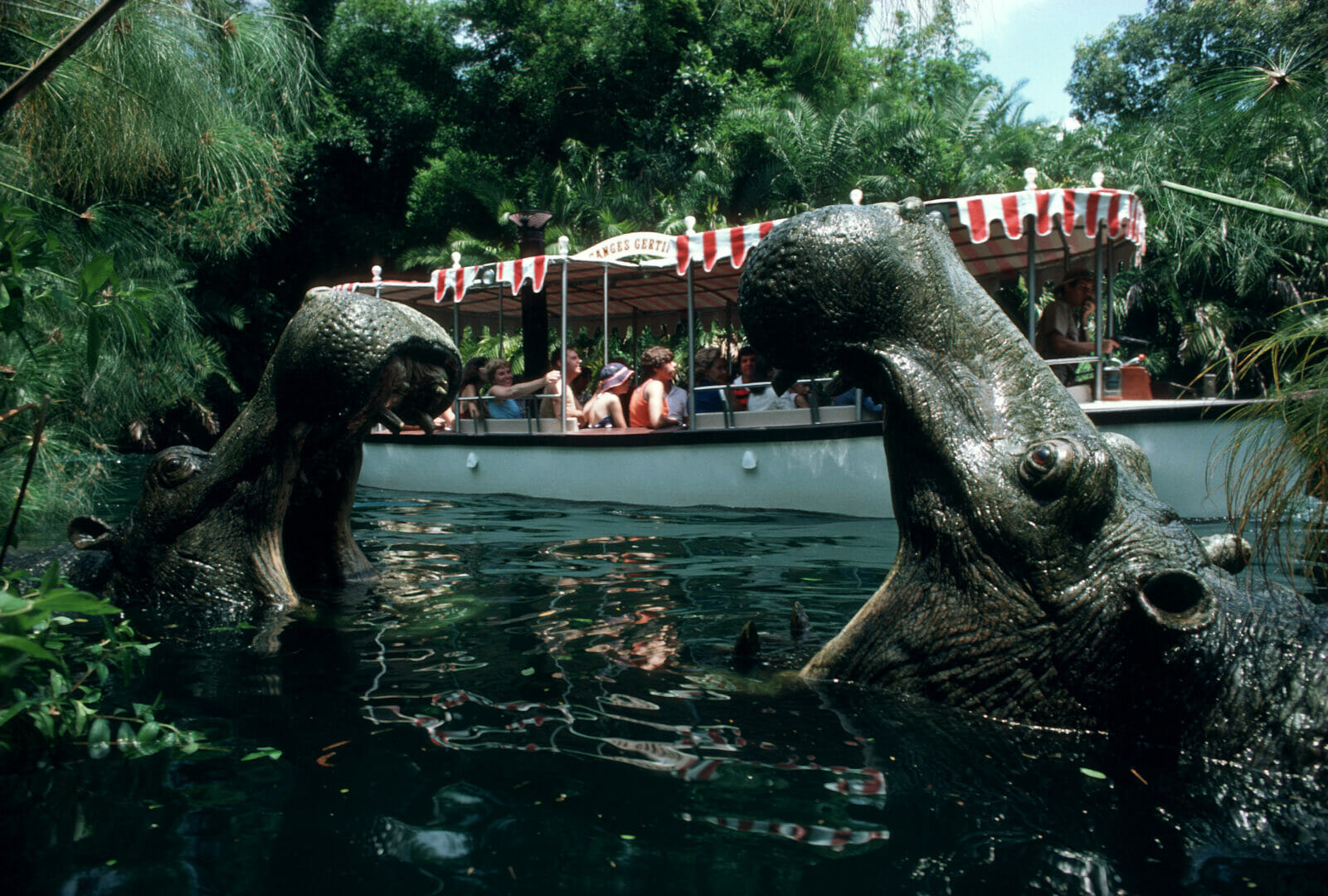 Jungle Cruise
Join a skipper for the story behind Jungle Cruise, and try to spot the backside of water! When Walt decided to create the original immersive attraction, he tasked Imagineers with building a river in the Southern California desert AND the mechanical animals to populate it. Lead designer Harper Goff and horticulturist Bill Evans scrambled to get it all built-in time for Disneyland® Park's grand opening in 1955. Guests have been cruising its waters ever since. Dwayne Johnson also appears in this episode where he discusses his childhood memories of the attraction and his favorite joke from the skippers.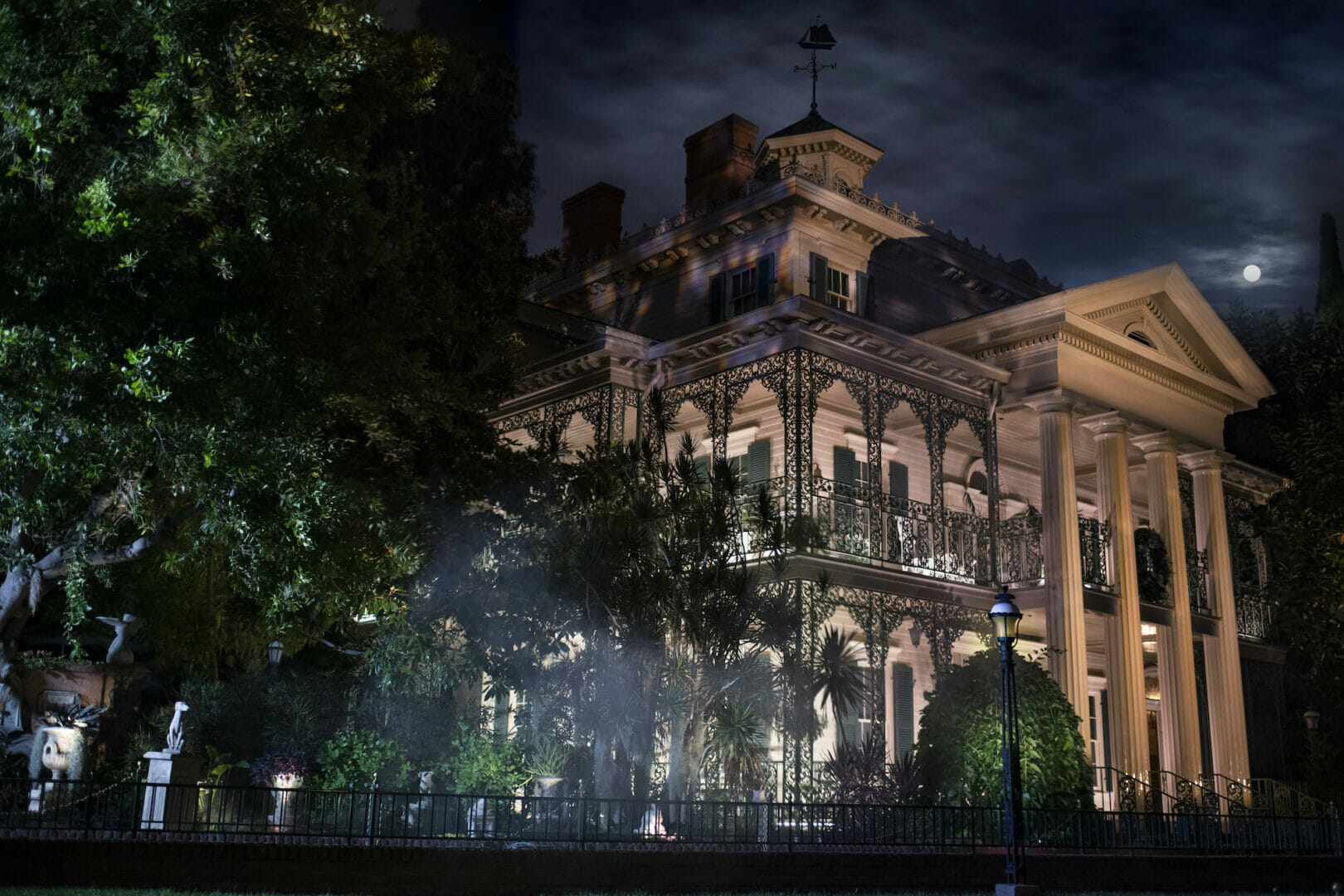 Haunted Mansion
Welcome, foolish mortals, to the Haunted Mansion — enter if you dare! When Walt Disney developed the attraction, he didn't specify if it should be funny or scary. Ultimately, it became a perfect blend of both. Haunted Mansion proved so popular that it inspired several later iterations, including the chilling Phantom Manor at Disneyland Paris and the weird and wonderful Mystic Manor at Hong Kong Disneyland.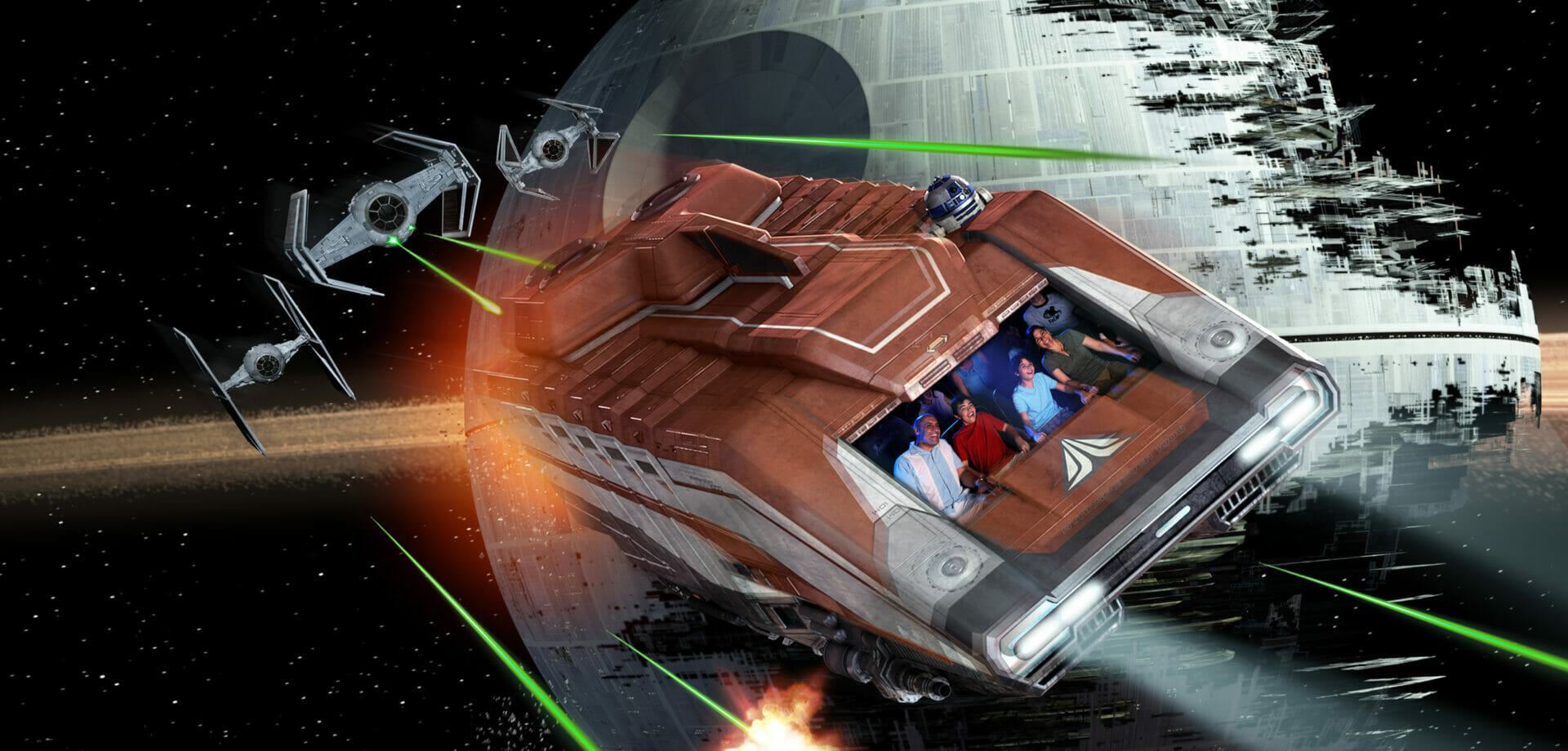 Star Tours
Lightspeed to Endor! A long time ago…Disney created Star Tours, a thrilling simulator attraction that takes guests to a galaxy far, far away. It inspired Imagineers to build a whole new land — Star Wars: Galaxy's Edge. There, guests can use the Force to explore the remote outpost of Batuu and the cutting-edge attractions Millennium Falcon: Smugglers Run and Star Wars: Rise of the Resistance.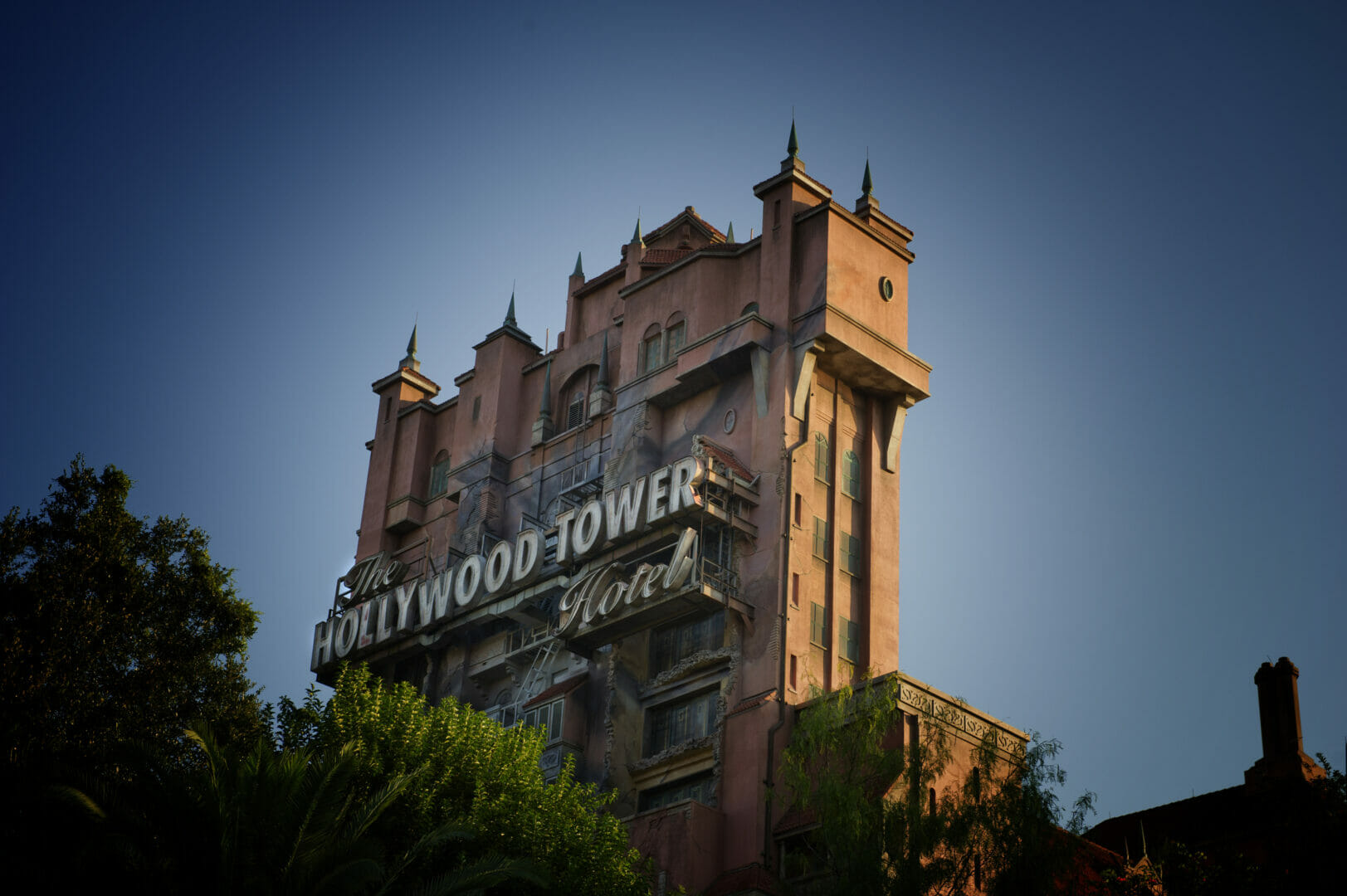 The Twilight Zone Tower of Terror
Discover the ups (and downs!) of creating this gravity-defying attraction set in the eerie world of Rod Serling's renowned "Twilight Zone" television series. Then hold on tight as Imagineers reimagine the Disney California Adventure version as Guardians of the Galaxy – Mission: BREAKOUT! Learn what it took to build the attraction — and what it takes to ride it!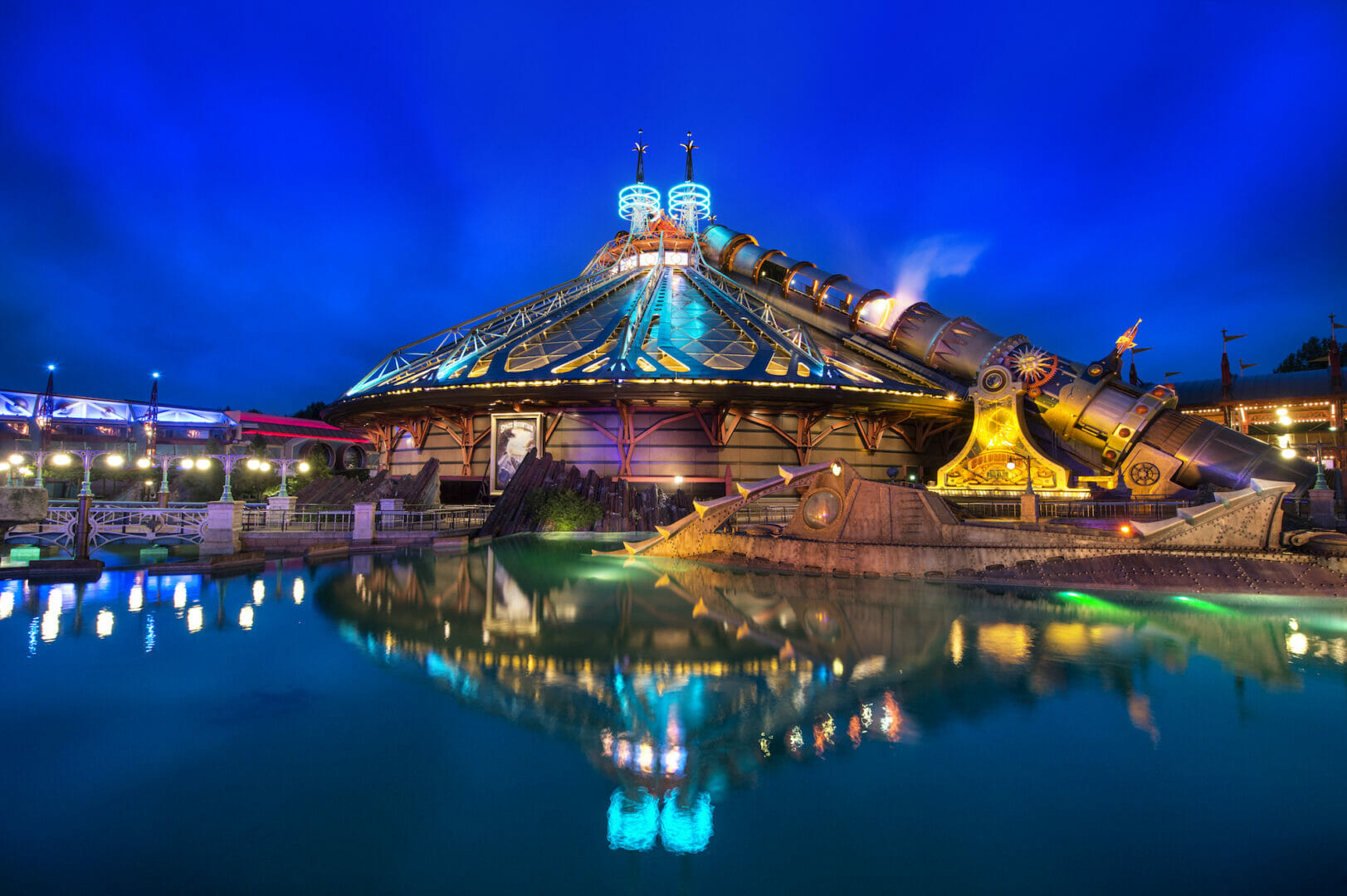 Space Mountain
You're about to hear the story of Space Mountain in T-minus 5, 4, 3, 2, 1…launch! Walt's vision of an attraction that simulates space travel was a design challenge Imagineer John Hench tackled head-on, creating a signature structure now in Disney Parks around the world. Imagineers continued the tradition by creating another thrilling indoor attraction, the landmark TRON Lightcycle Power Run at Shanghai Disney Resort.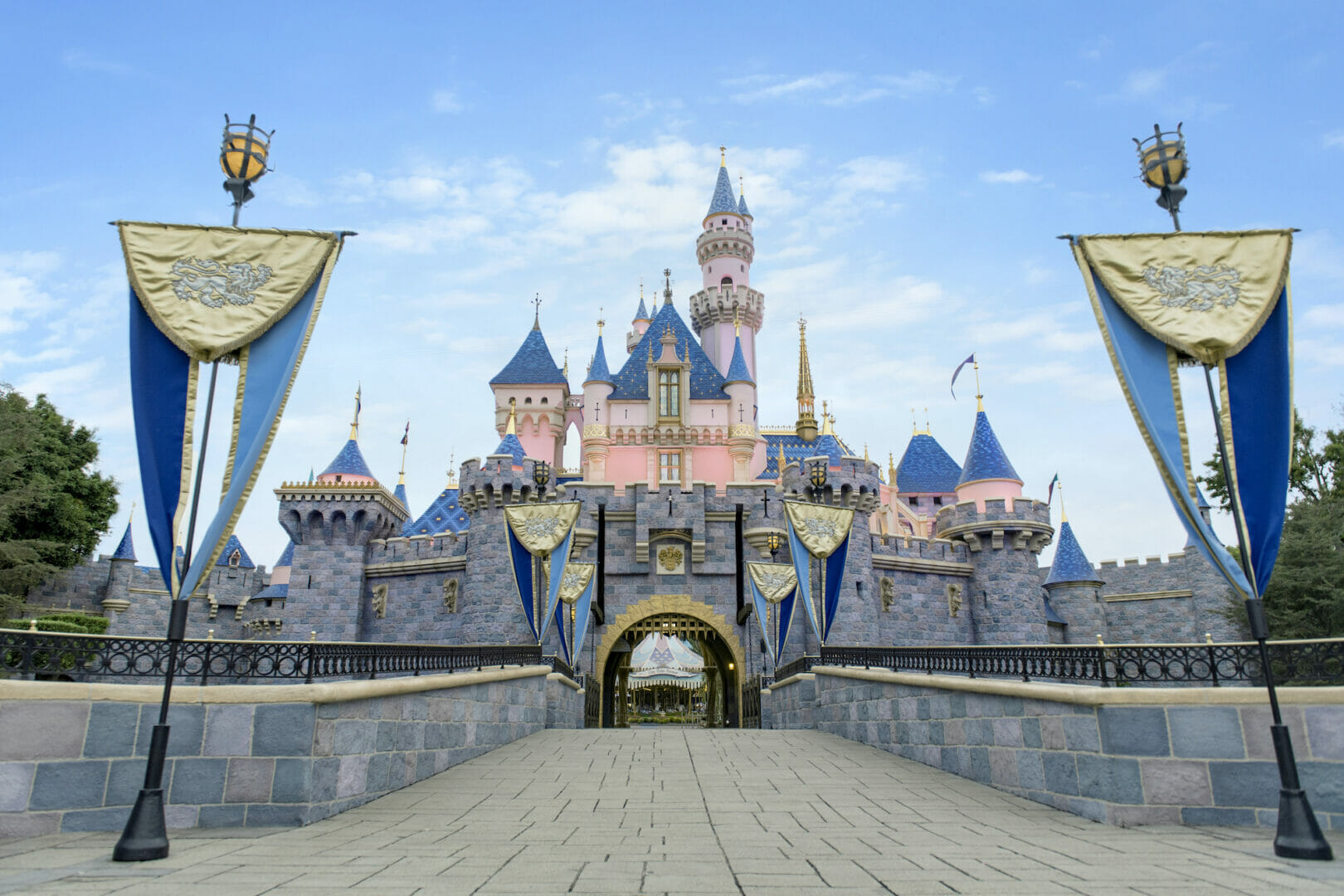 The Castles
Castles are at the heart of Disney Parks around the world. The original at Disneyland® Resort in California quickly became a symbol of The Walt Disney Company on par with Mickey Mouse. Hear the unique story behind each one and learn how Imagineers designed and built them.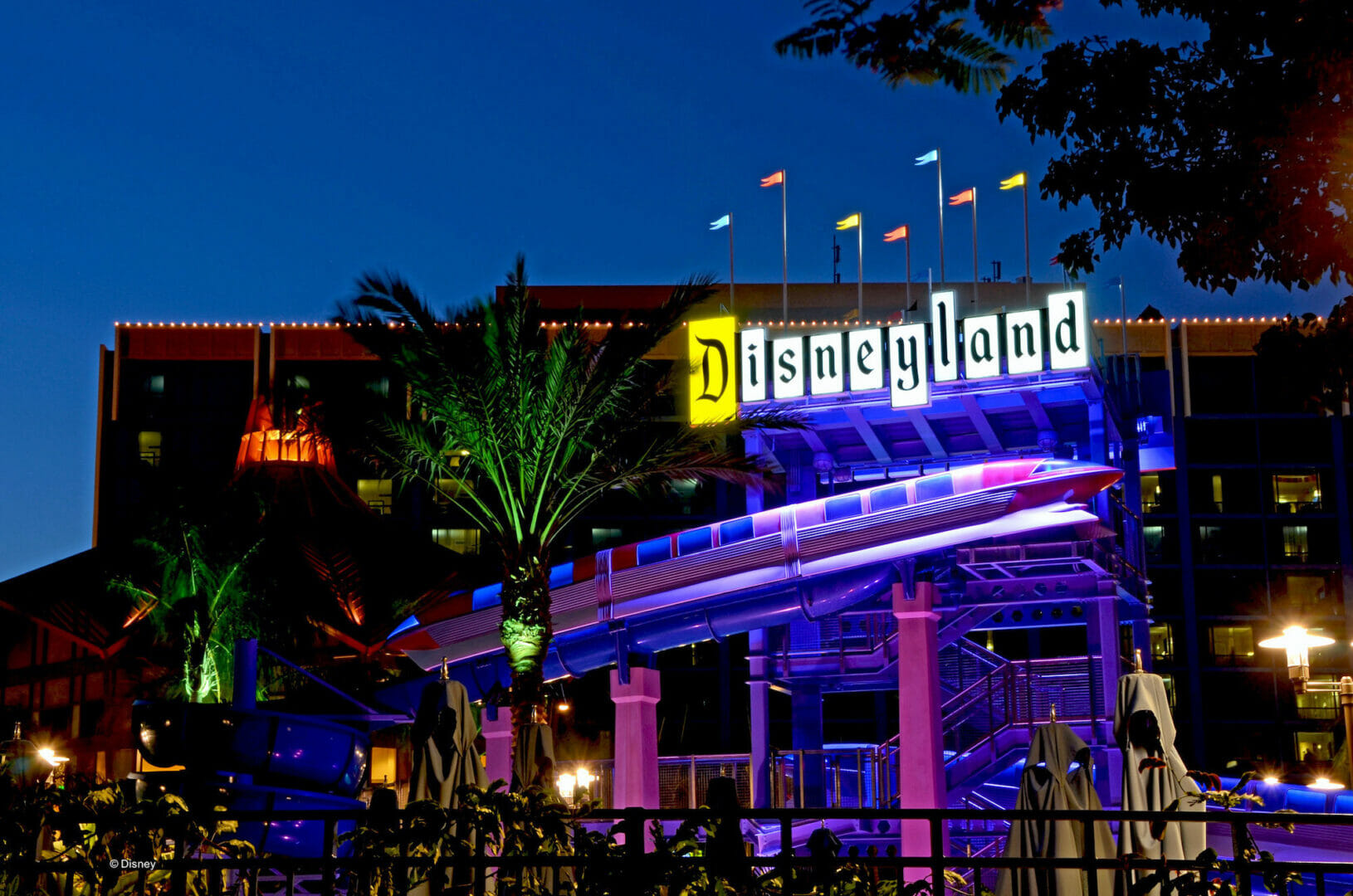 Disneyland Hotel
Disneyland® Resort with no hotel — what?! It almost happened. Check in to see how Walt got it built. Envisioned as an extension of the Park, funding for the hotel proved hard to come by, so Walt struck a deal with producer Jack Wrather. Jack would own the hotel, but Walt's name would be on it. Together, they made it into an immersive experience, setting the stage for all Disney hotels to come. After Jack's death, The Walt Disney Company bought the Disneyland® Hotel. Today, Disney operates dozens of hotels worldwide.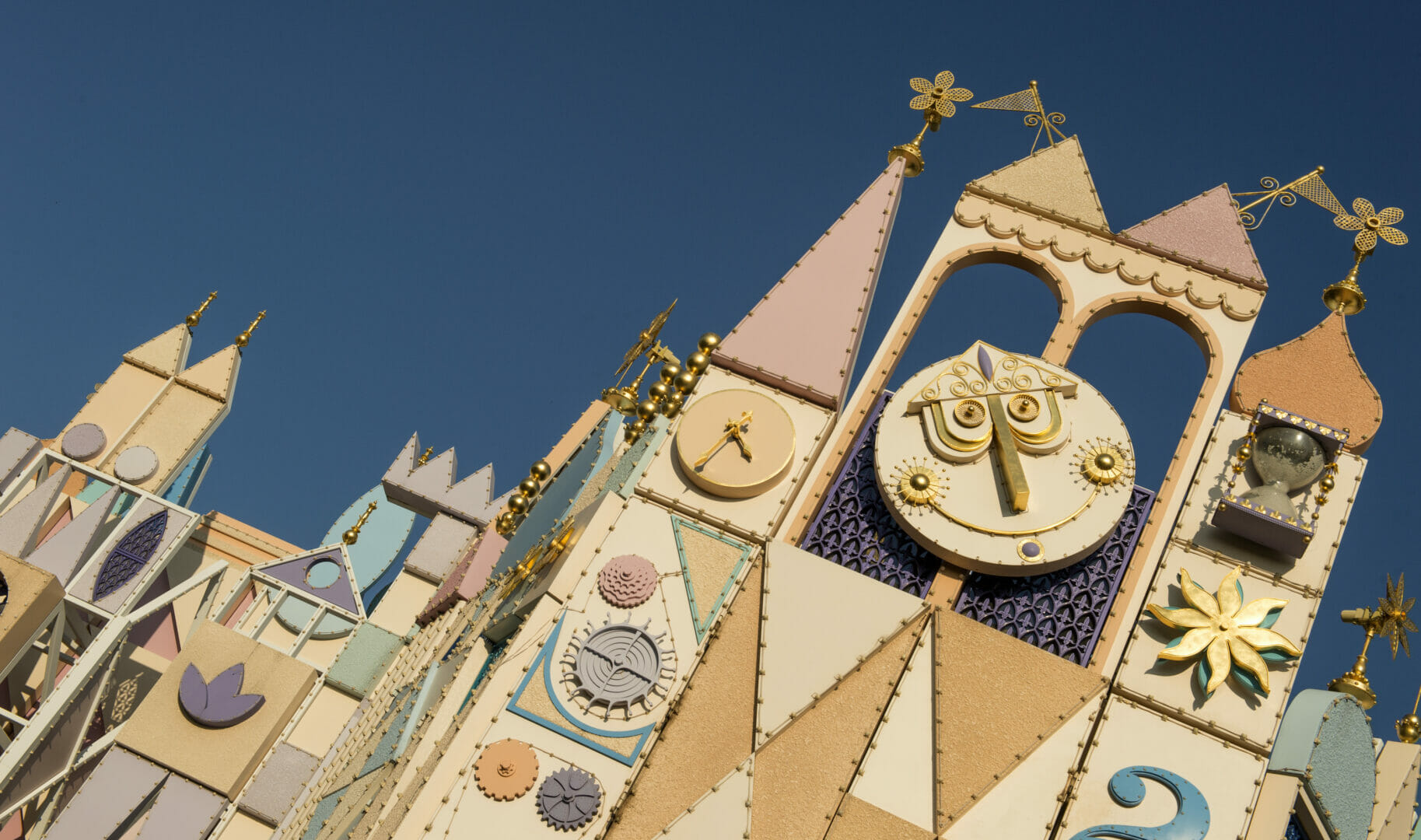 "it's a small world"
It all began at the 1964-1965 New York World's Fair! If a chance encounter between an Academy Award®-winning actress and Walt Disney hadn't taken place, this beloved attraction might never have been created. With its signature, unforgettable song, its flume boat ride design, and Audio- Animatronics® figures, it was a huge success. Versions were designed and built-in Disney Parks around the planet, proving that it really is a small world, after all!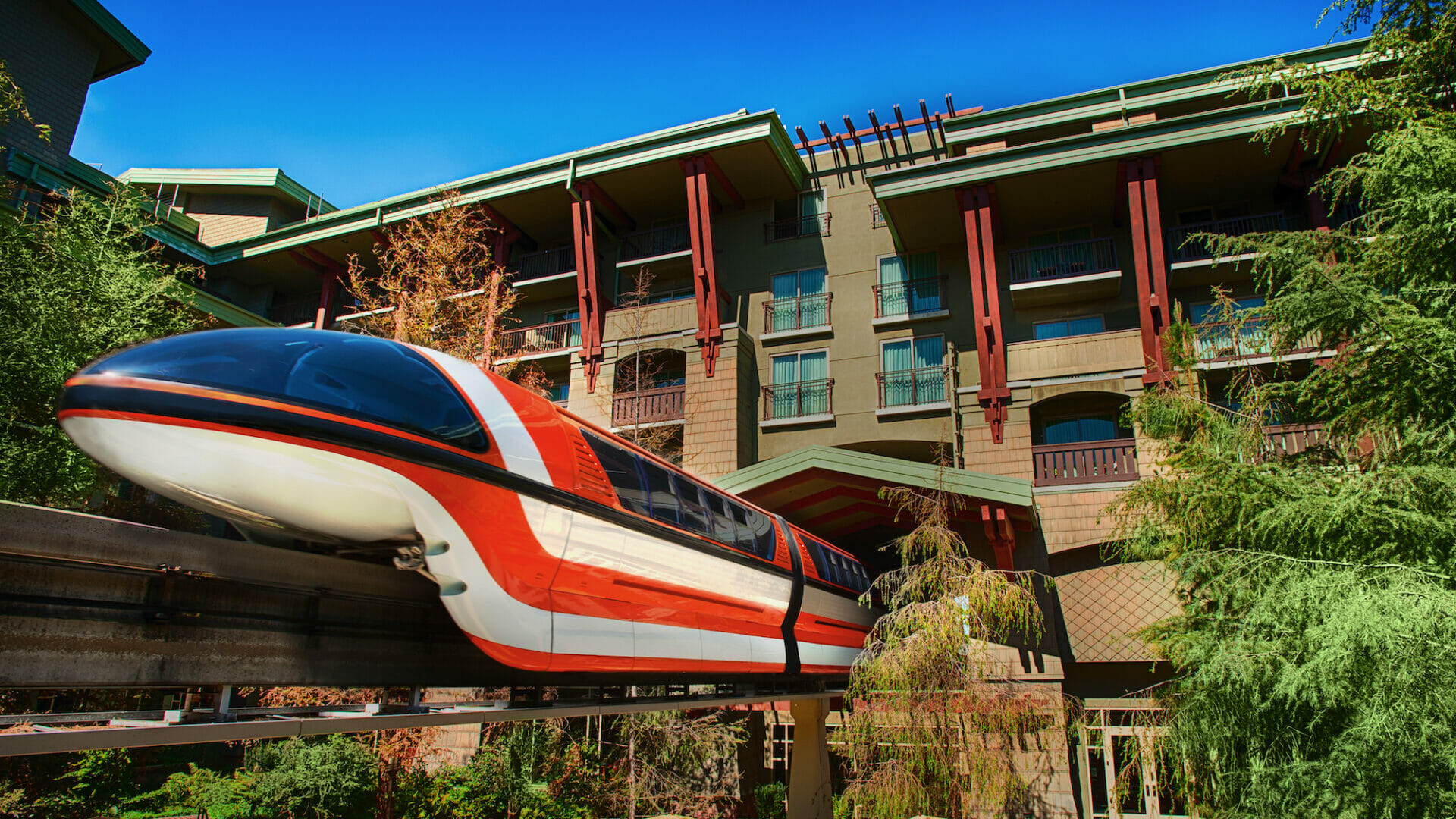 Trains, Trams, and Monorails
All aboard! Everything moves at Disney Parks, especially the guests — by land, water, and air! Walt loved locomotion of all kinds — trains, trams, monorails, and boats. They're all fun, but Walt also believed the monorail could help cities end traffic. The vast transportation network at Walt Disney World Resort is a testament to that. Every Disney Park built since has continued this tradition, creating transportation systems to whisk guests efficiently to their destinations.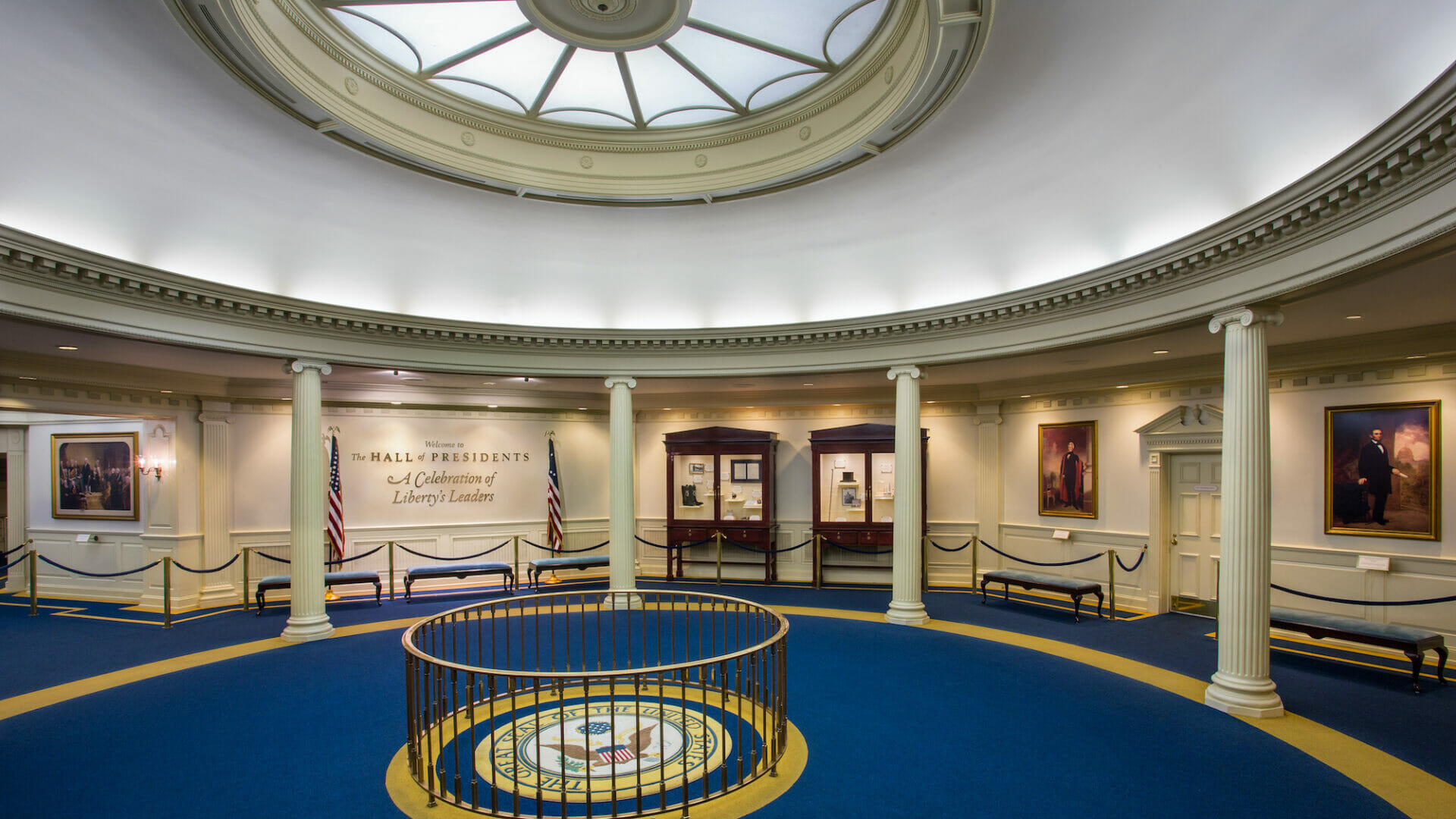 Hall of Presidents
This unprecedented presidential attraction in Liberty Square at the Magic Kingdom brings our commanders in chief to life. Walt created the world's first human Audio-Animatronics® figure based on his childhood hero, Abraham Lincoln. Honest Abe helped launch this revolutionary technology that populates Disney Parks today. Who knows what the future holds for this mesmerizing Disney technology?
"Behind the Attraction" will premiere on Disney+ on Wednesday, July 21.