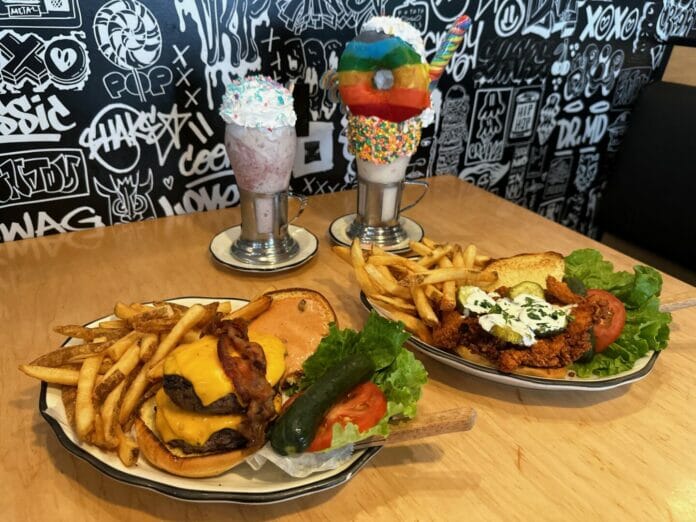 This post contains affiliate links and our team will be compensated if you make a purchase after clicking on the links.

With summer just around the corner, Black Tap Anaheim has some tasty new offerings for the month of June that will surely please any pallet. For a limited time, you can try The Little Mermaid Shake, Nashville Hot Chicken Sandwich, the Father's Day Boss Burger, and the ever-popular Pride Crazy Shake with a specialty donut and candy.
We tried these new offerings which include new takes on craft sandwiches and their delicious crazy shakes. The classic mermaid shake was a sweet creamy mix of strawberry and blueberry with pieces of fruit mixed in. The shake was a stripped-down version of the sugar candy-loaded shakes found on the list but was perfect for those who want to enjoy a treat with flavor.
The Limited Hot Chicken Sandwich was a welcome addition. This hot chicken trend that is sweeping across America has hit Black Tap and this spicy sandwich has come to impress. It is a mature chicken sandwich, that doesn't come to play but comes to please. Its simple ingredients guaranteed a delicious meal that was not overblown with spice but appeared as an aftertaste when biting into it. Any good sandwich should be served with fries and they complement this entree and make for a filling meal that is an unexpected surprise but a welcome one.
To celebrate Father's Day we tried the Boss Burger (available one day June 18) double bacon cheeseburger that is indeed suited for a king. Take your loved ones to try this burger on Father's Day and they will love and be grateful. With two large patties and as well as bacon strips, this will take one special dad to devour it all. The challenge of finishing this burger will remind him to enjoy all the savory bites that come along with it. The Boss Burger is one that cannot be missed, whether you are a grad or a dad or want to discover your new favorite burger, we know we just discovered ours.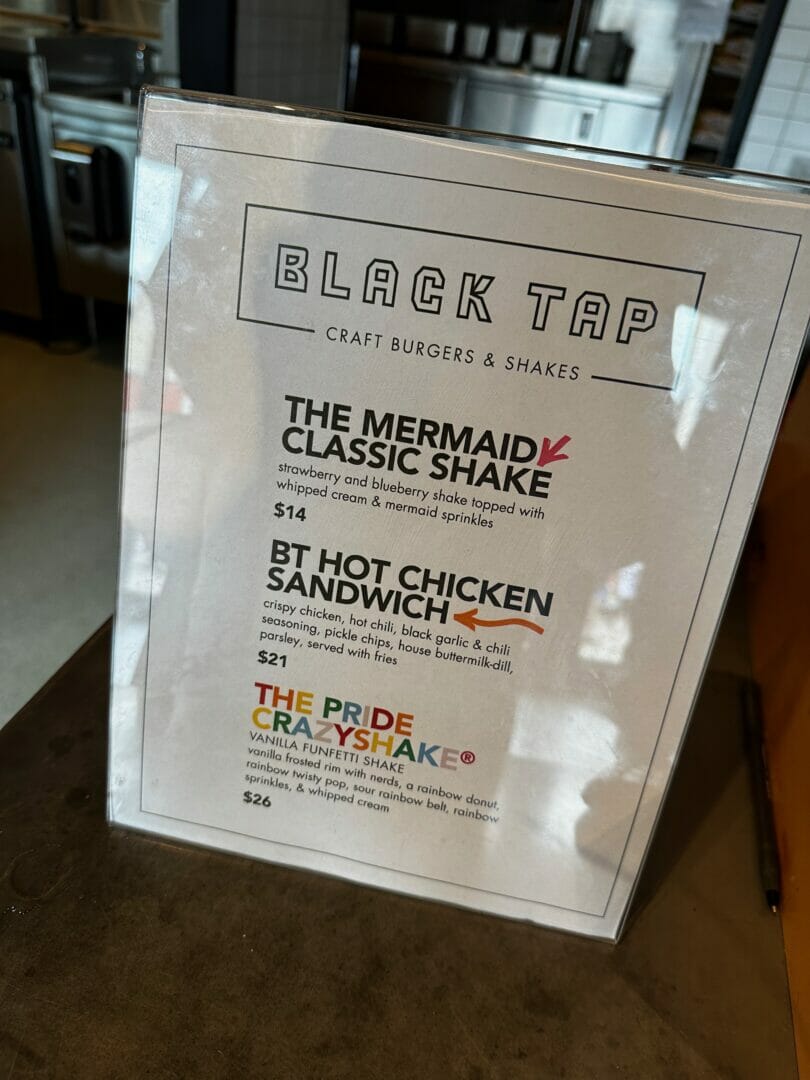 Celebrate the Disney's The Little Mermaid Premiere
Description: strawberry and blueberry shake topped with whipped cream & mermaid sprinkles ($14) Availability: May 26th to June 11th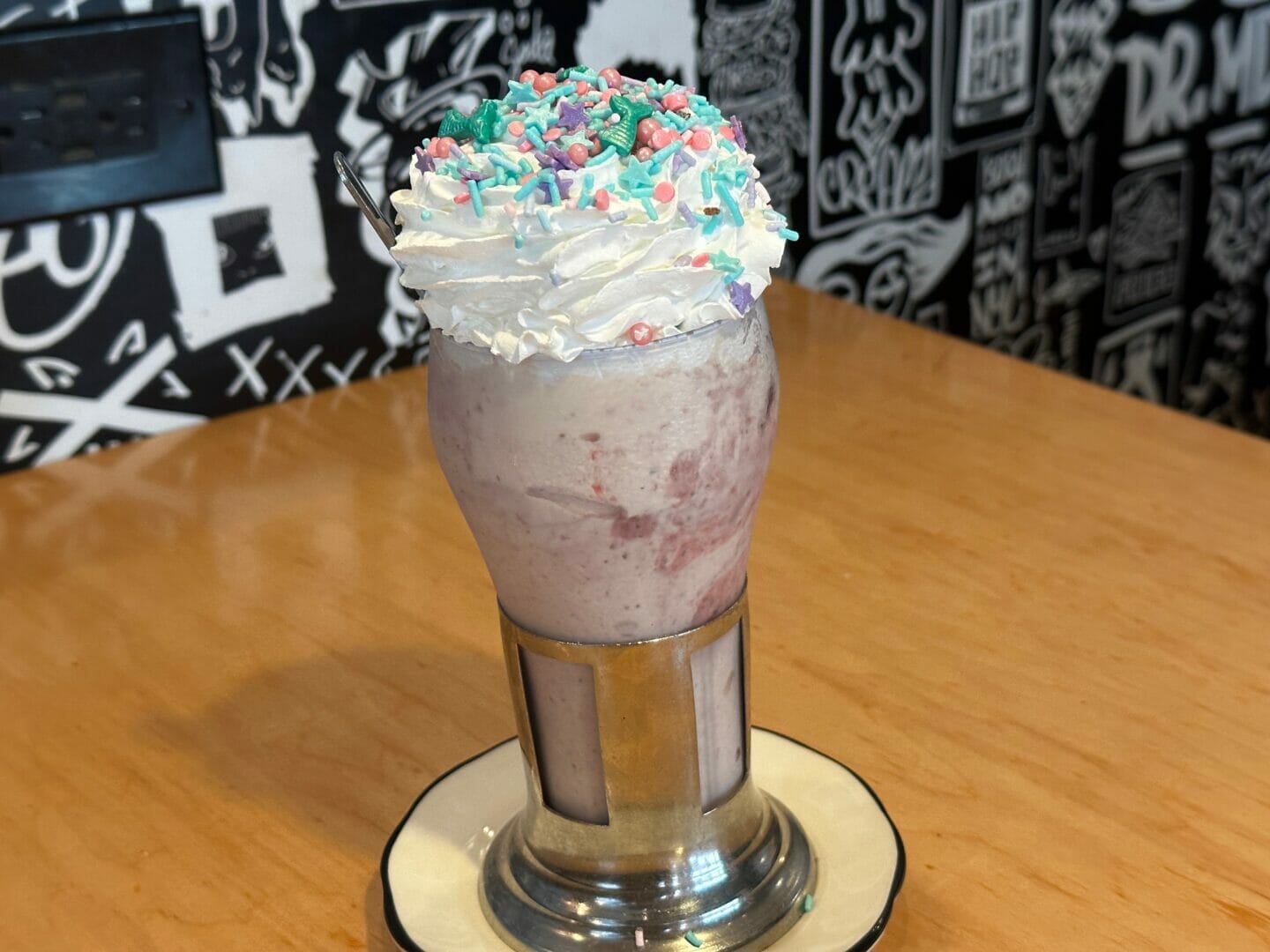 Celebrate the Black Tap Nashville Opening!
Description: crispy chicken, hot chili, black garlic and chili seasoning, pickle chips, buttermilk, and parsley
Availability: May 15th – June 15th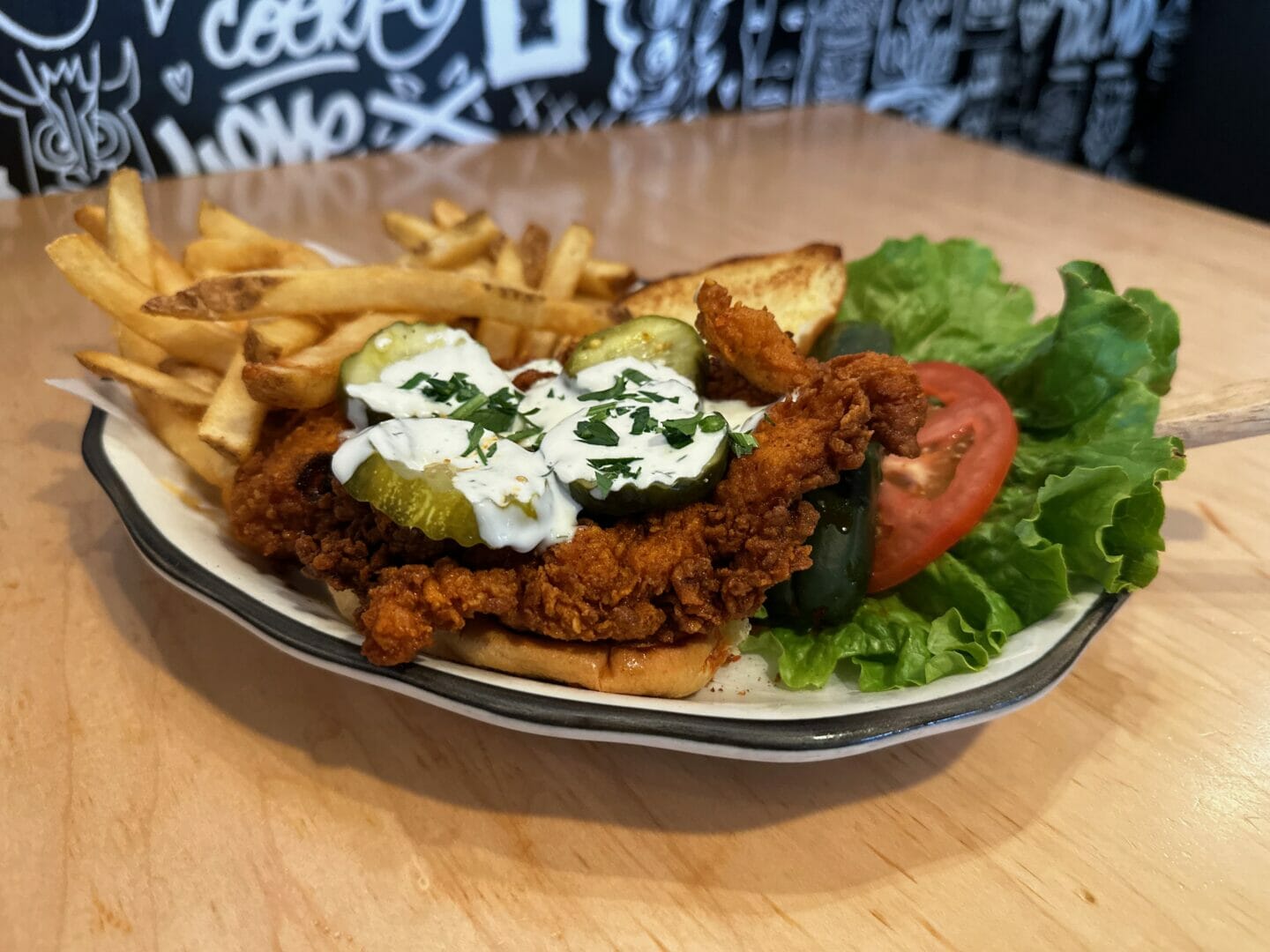 Celebrate dads with us!
Description: Double bacon cheeseburger with lettuce, tomato, pickles, and special sauce ($25)  Availability: Sunday, June 18th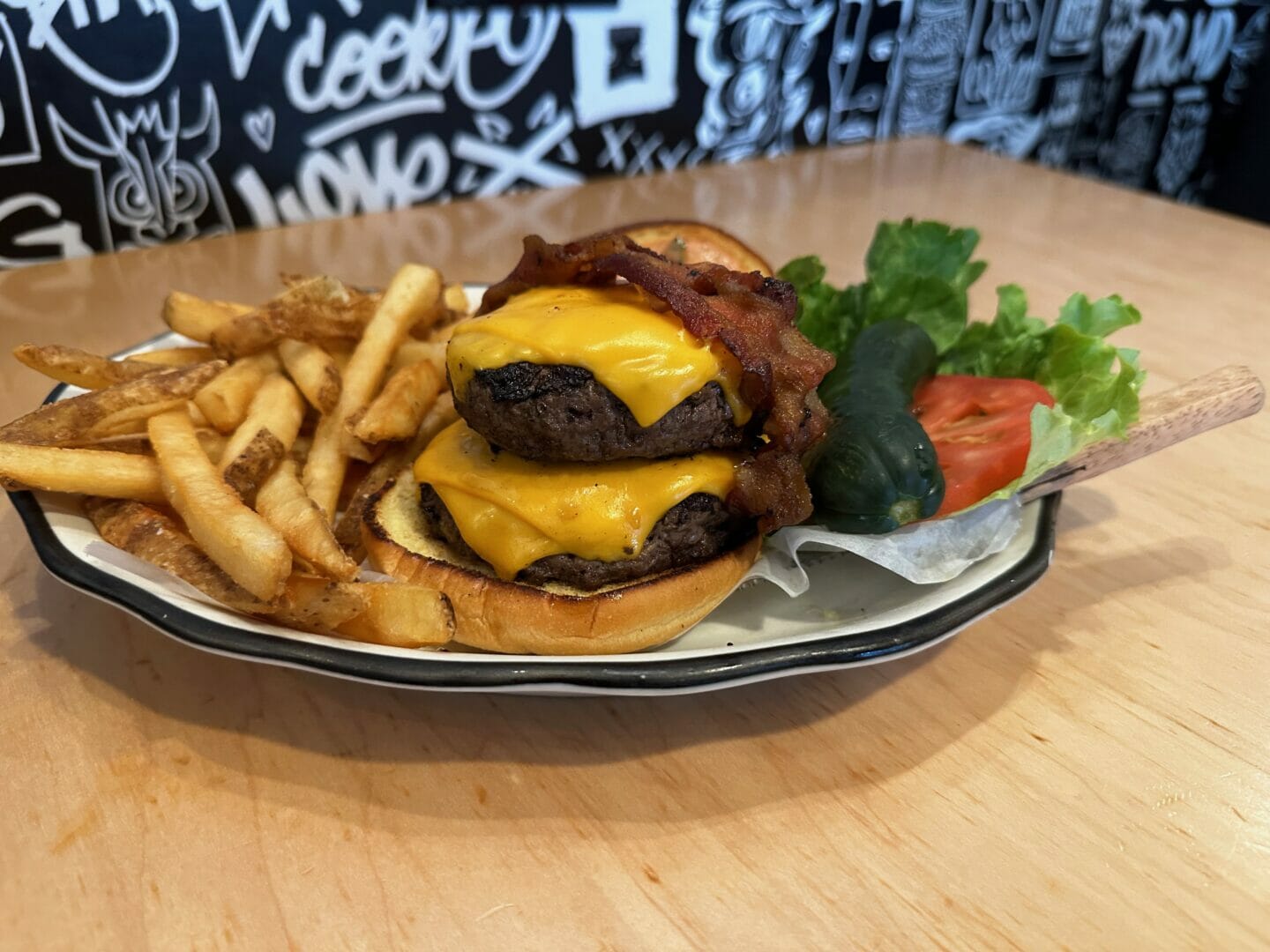 Celebrate Pride all JUNE Long!
Description: a vanilla funfetti shake base with vanilla frosted rim with nerds topped with a rainbow Donut, rainbow unicorn pop, sour rainbow gummy rope & whipped cream ($26) Availability: throughout the month of June
***We were invited by Black Tap Anahiem to try out the new June offerings. All our opinions and review are that of the writer.***