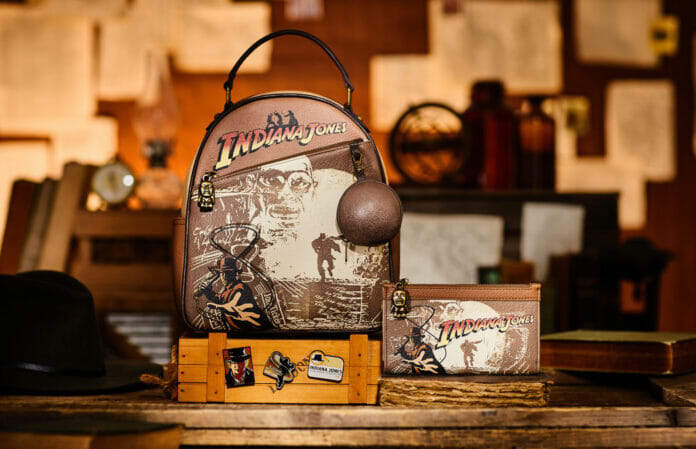 This post contains affiliate links and our team will be compensated if you make a purchase after clicking on the links.

In anticipation of the upcoming Indiana Jones film, "Indiana Jones and the Dial of Destiny" here are some exciting new Indiana Jones-inspired products to share with you. With many different brands to help Indy fans everywhere celebrate this last adventure, everyone is sure to find a treasure to take home with them.
A little less than a month till fan events and one-day early screenings come to your local theater, take a look at all the treasures that have been revealed to get you into the spirit before your next adventure. From items that you can display on your shelves or your "studies" at home, to items that "belong in a museum" or even those you can wear out on your next journey take a look at the list below.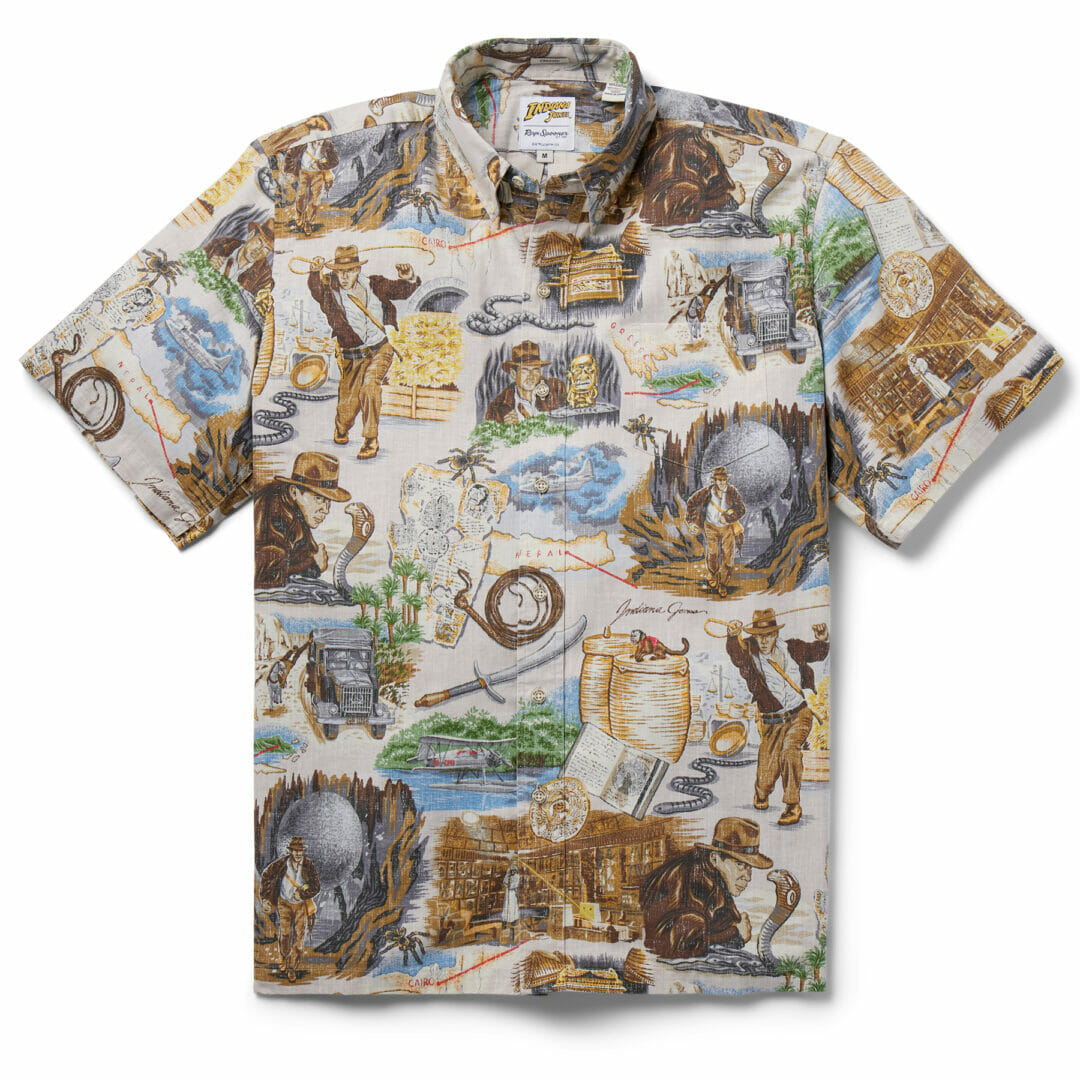 Reyn Spooner's hand-illustrated vignettes portray some of Indy's most iconic moments, all on a breezy Hawaiian-style shirt. Available today, the "Raiders of the Lost Ark"-inspired print will be available in four of Reyn Spooner's popular styles: Classic Button Front, Tailored Button Front, Pullover, and Youth Classic Button Front. This exceptional design features many icons of the franchise including the boulder scene and… snakes! Why did it have to be snakes?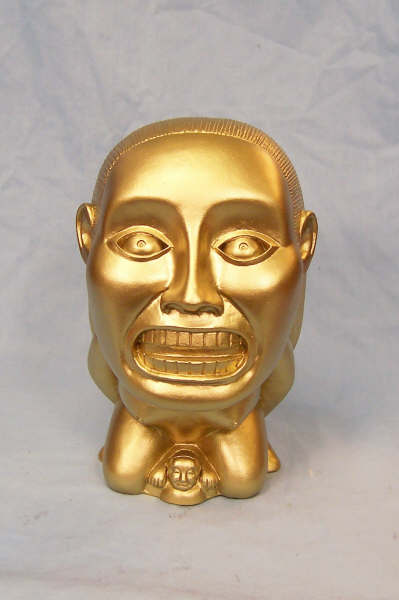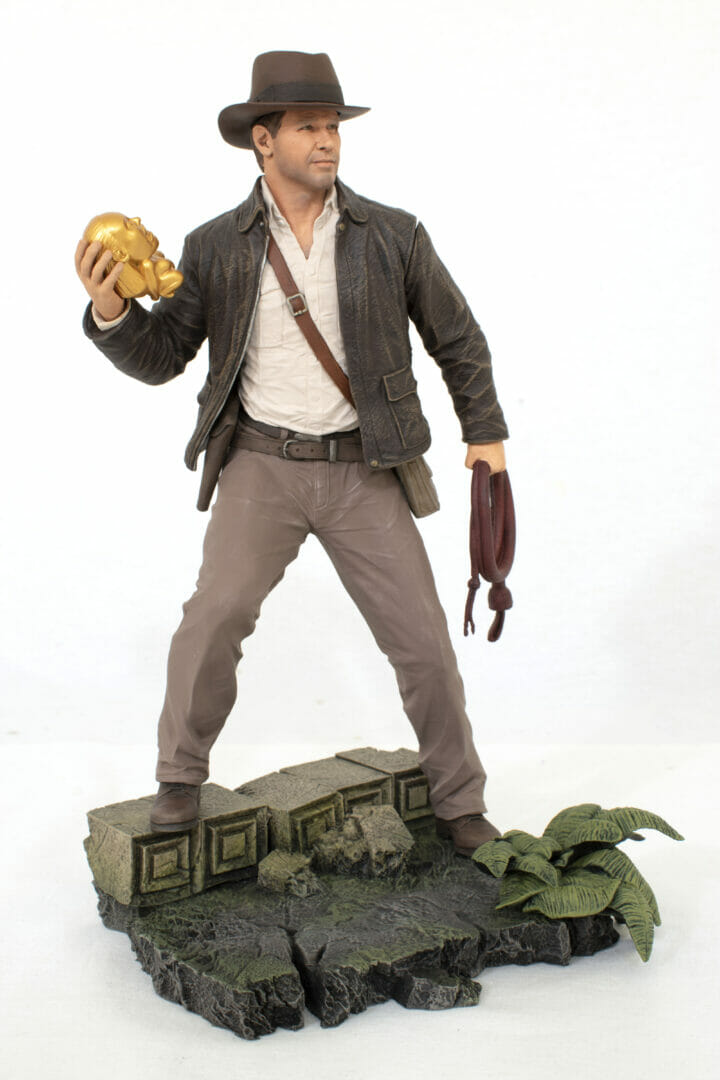 Throw me the idol and show me the money! The iconic golden idol from "Raiders of the Lost Ark" is back and ready to hold your funds with The Golden Idol Bank by Gentle Giant, Ltd. You can use your new bank to save up for a Treasures Premier Collection Statue, which makes a great décor for your home.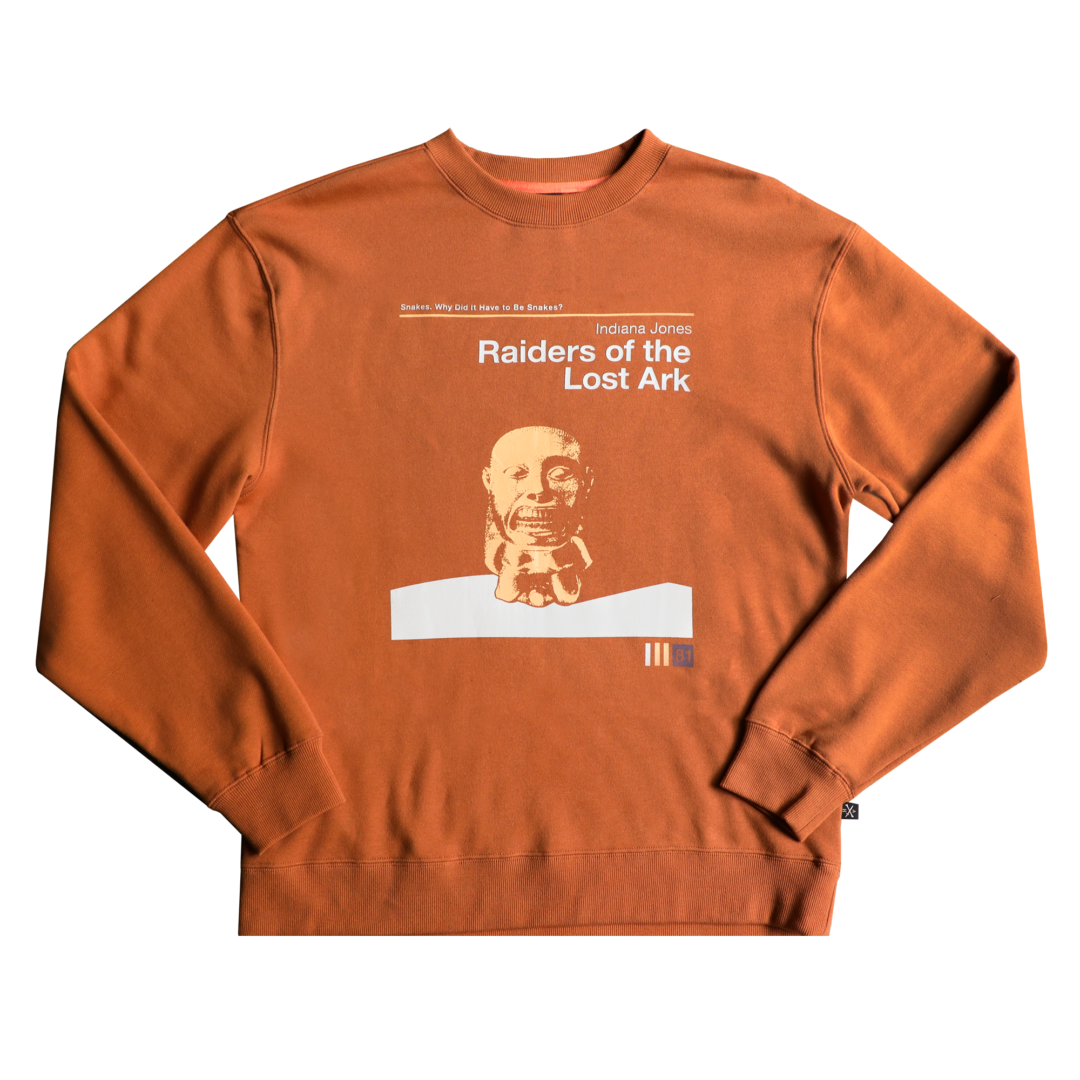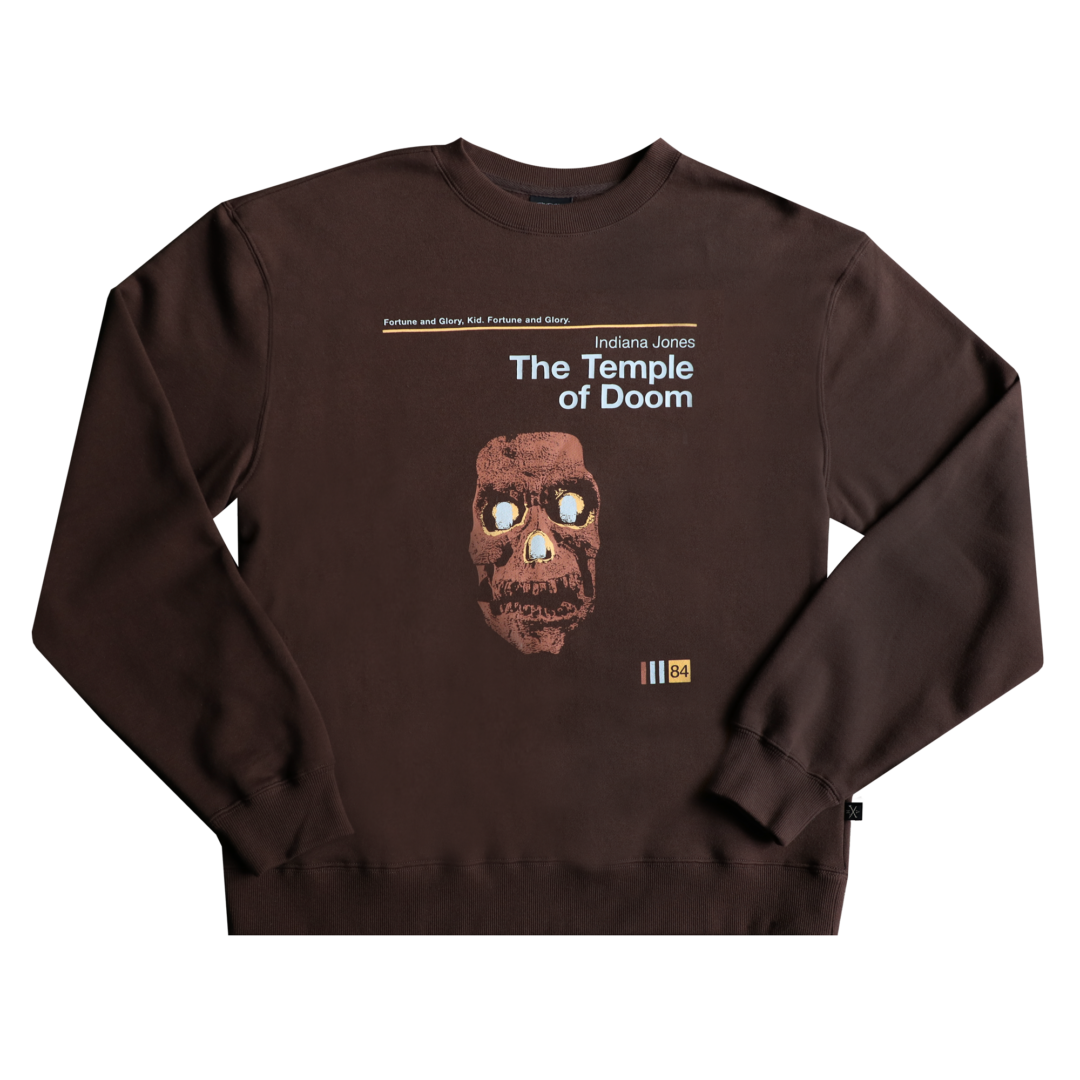 You can add to your wardrobe not one, not two, but three new "Indiana Jones" crew neck sweatshirt designs inspired by Indy's classic adventures. This Heroes & Villains collection includes the "Indiana Jones and the Raiders of the Lost Ark" Modern Fleece, "Indiana Jones and the Temple of Doom" Modern Fleece, and "Indiana Jones and the Last Crusade" Modern Fleece. Plus, the short-sleeve Indiana Jones Welcome to Cairo Natural Tee and Indiana Jones Icons of Adventure Since 1935 Long Sleeve tee. Your closet will be filled with adventure!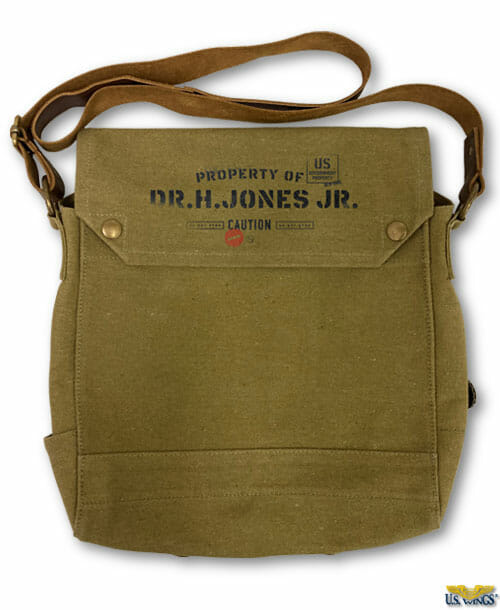 Need something to store your valuables while exploring the unknown? The Indiana Jones Adventure Bag by U.S. Wings is rugged in style, just like Indy's – but big enough to hold your valuables, whether that be an ancient idol or a 10-inch tablet. The bag is even stamped with a special, personal touch: "Property of Dr. H. Jones, Jr."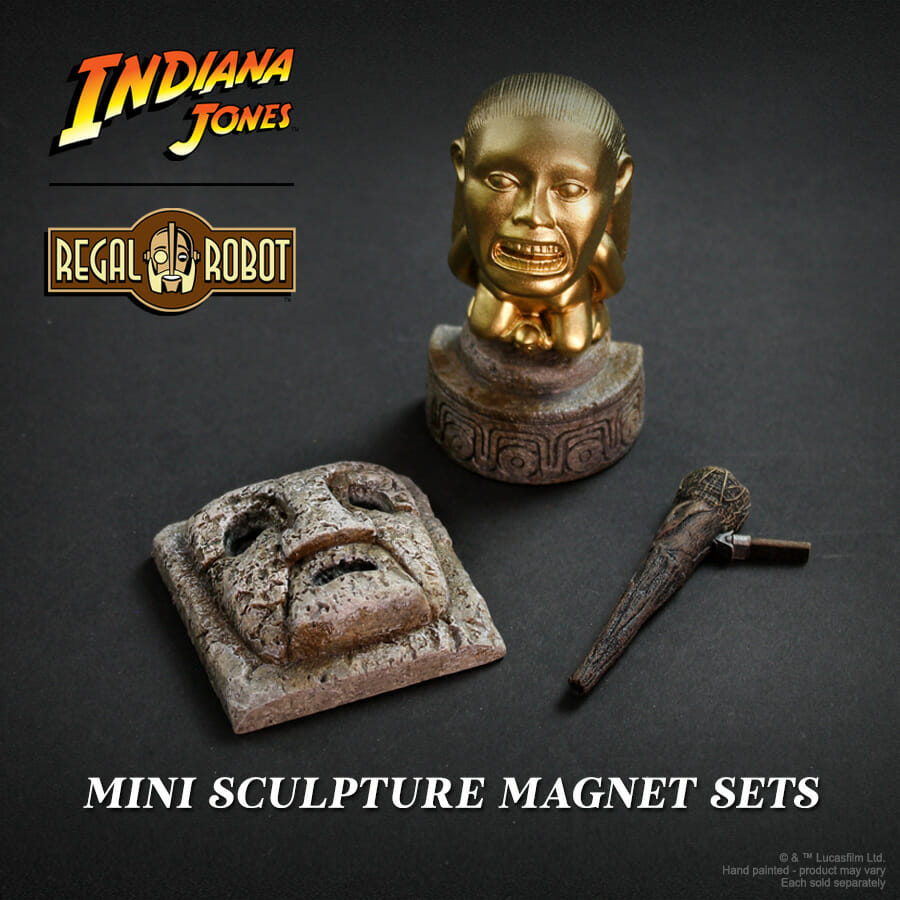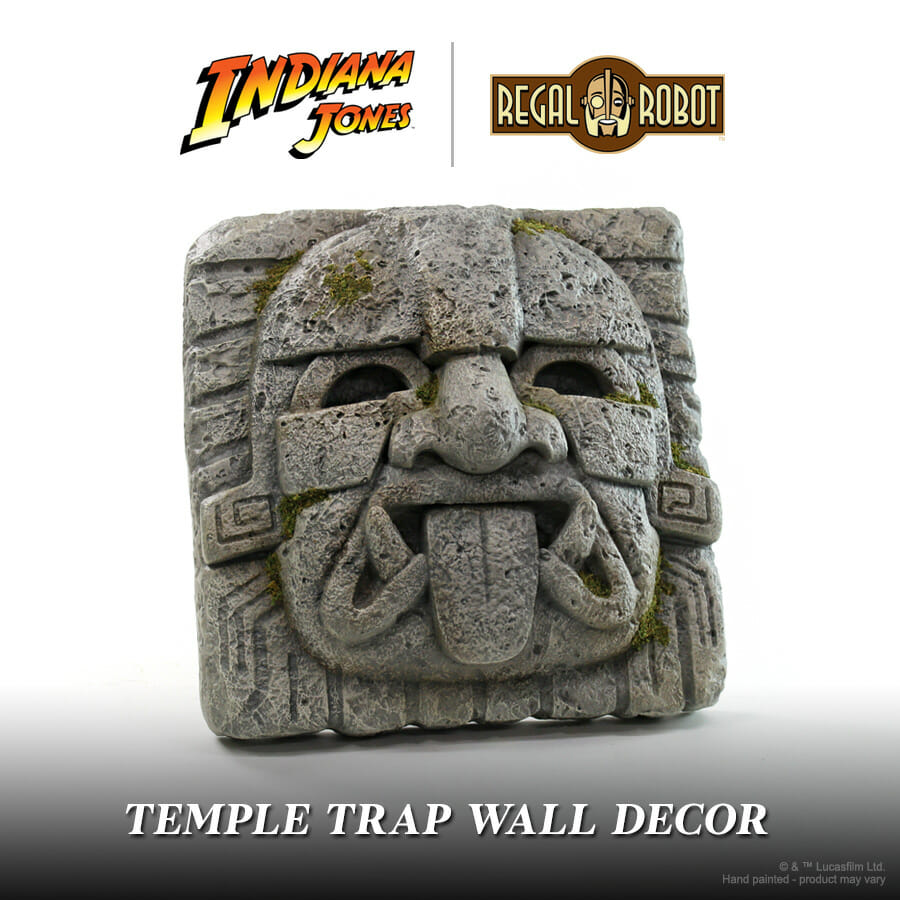 Turn your home into a museum with the Golden Idol and Pedestal Magnet Set by Regal Robot. This magnet two-pack features a bright gold-painted idol, and pedestal with hand-painted distressing accents — and is a perfect fit for any collection, home, office, or fridge! Continue decorating your living space with the Temple Trap Large Wall Décor. This impressive, three-dimensional sculpture is roughly 15 inches in size – the same as the original set dressing from the film, "Indiana Jones and the Raiders of the Lost Ark." Made in the U.S.A., this wall décor creation is cast in nearly 5 pounds of polyurethane resin and hand-painted with realistic stone accents and aging. It even features faux moss embellishments for a truly realistic, ancient feel.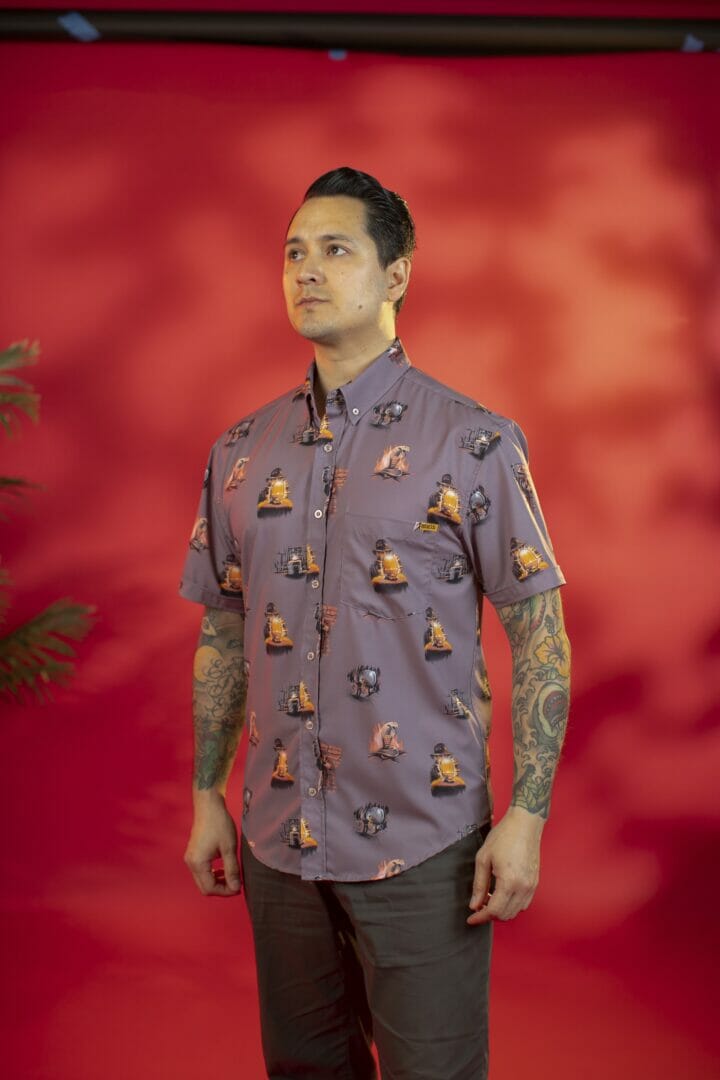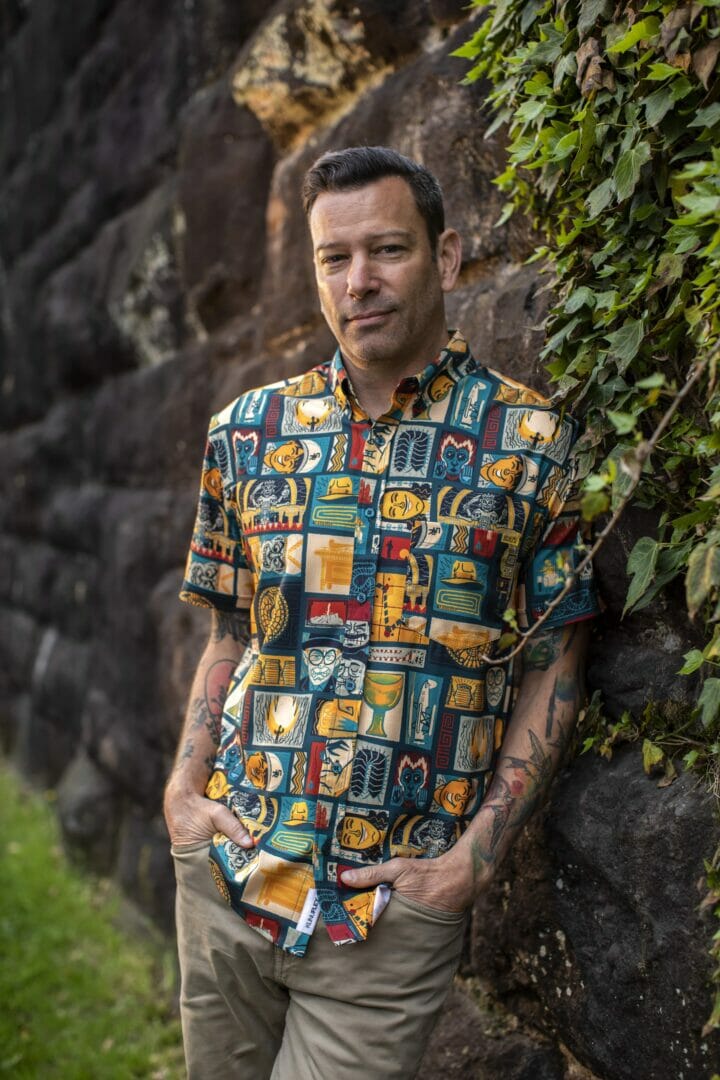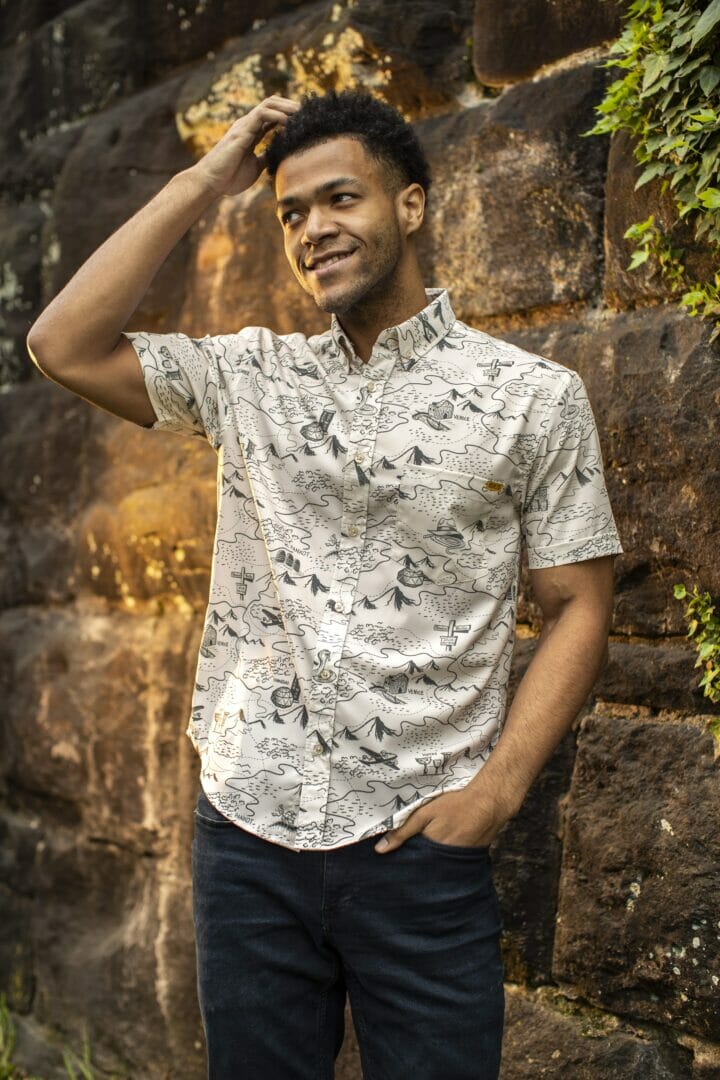 RSVLTS is also paying homage to the classic "Indiana Jones" adventures! With their vast new debut collection, which features Boulders, Snakes, Idols, Tikiana Jones, and It's the Mileage, there are many new ways to showcase your favorite characters, places, and icons from the original films in your wardrobe. All RSVLTS button-down shirts have their own take on Indiana Jones that features a soft and stretchy material, as well as a fresh new style.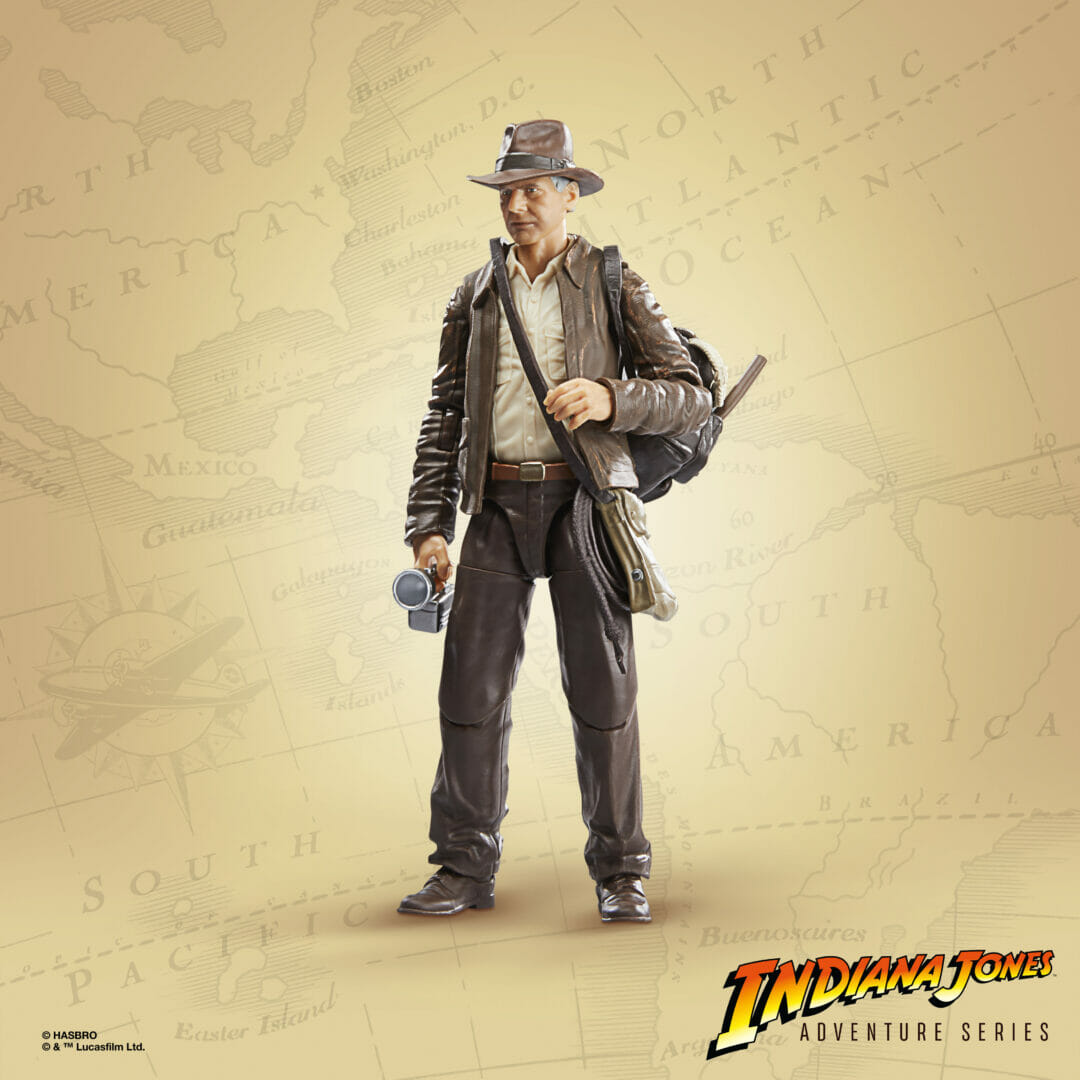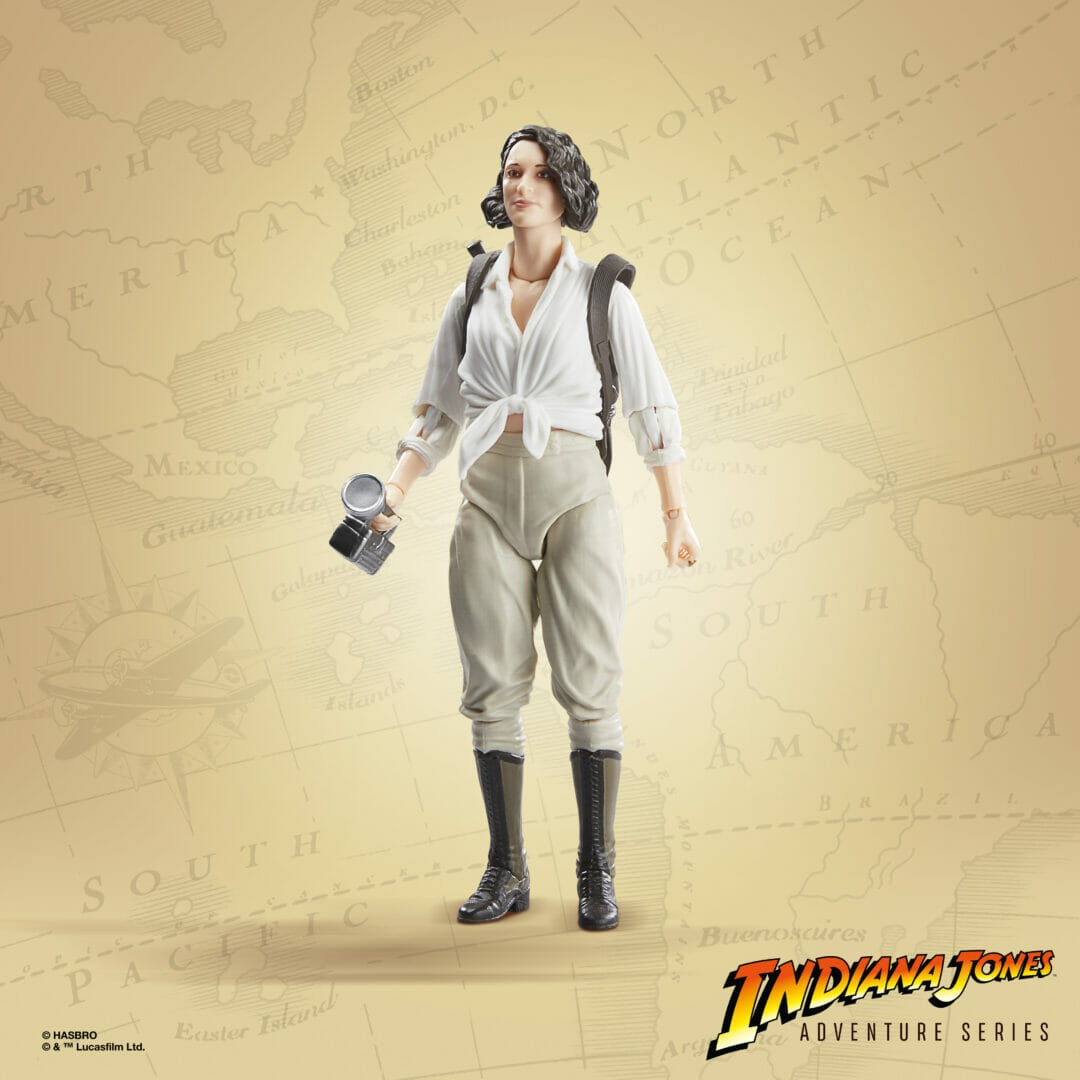 Hasbro's "Indiana Jones" Adventure Series is gaining many new action figures and related accessories inspired by "Indiana Jones and the Dial of Destiny." The Indiana Jones and Helena Shaw figures are detailed to resemble characters from the latest film. The Indiana Jones figure features a satchel and coiled whip; while both character figures include a detachable backpack, flashlight accessories, and a Build-An-Artifact piece. Fans can collect all figures in this Adventure Series assortment to acquire the pieces needed to assemble the Skull Temple, inspired by "Indiana Jones and the Temple of Doom." This Skull Temple is a great complement to the other figures in the wave.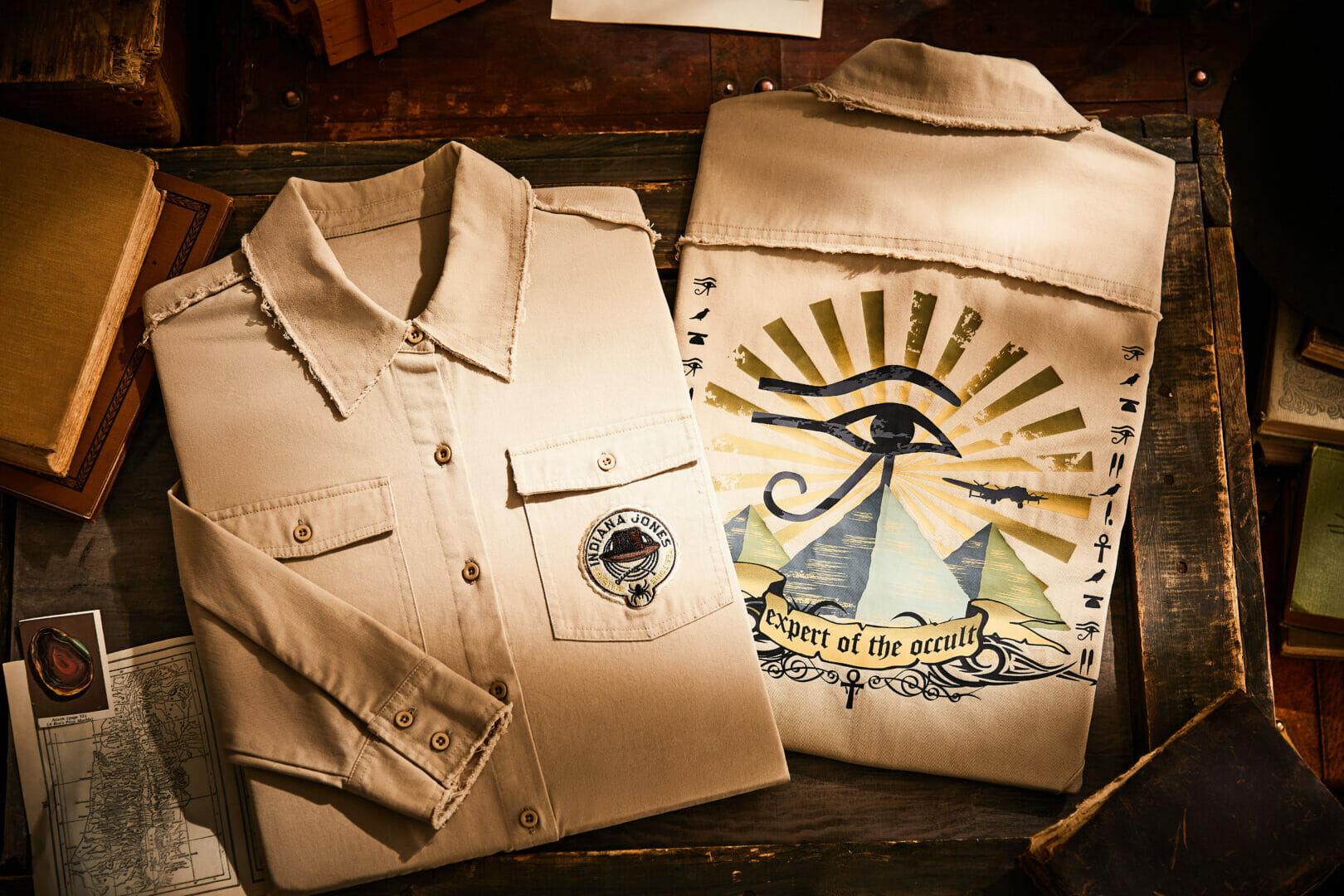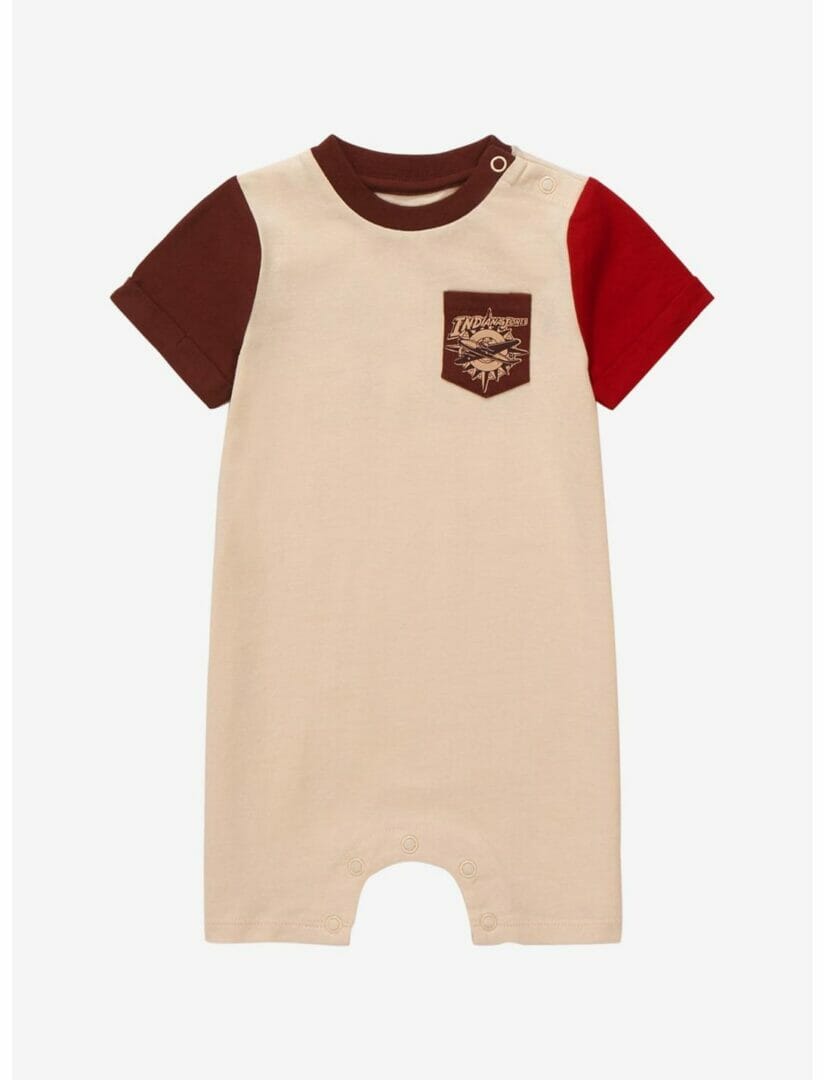 The adventure begins at BoxLunch! Shop new, exciting pieces including the Our Universe "Indiana Jones" Patch Utility Overshirt and "Indiana Jones" Map Color Block Long Sleeve T-Shirt, both perfect for your next trip to the museum. Your littlest explorer will be comfy cozy in the "Indiana Jones" Map Infant One-Piece, complete with a snap-button closure and plane graphic to help chart future adventures. You can also shop for keychains, pins, stickers, and more.
Looking for even more adventure? You can soon shop your favorite "Indiana Jones" stories on shopDisney, and at Walt Disney World Resort and Disneyland Resort!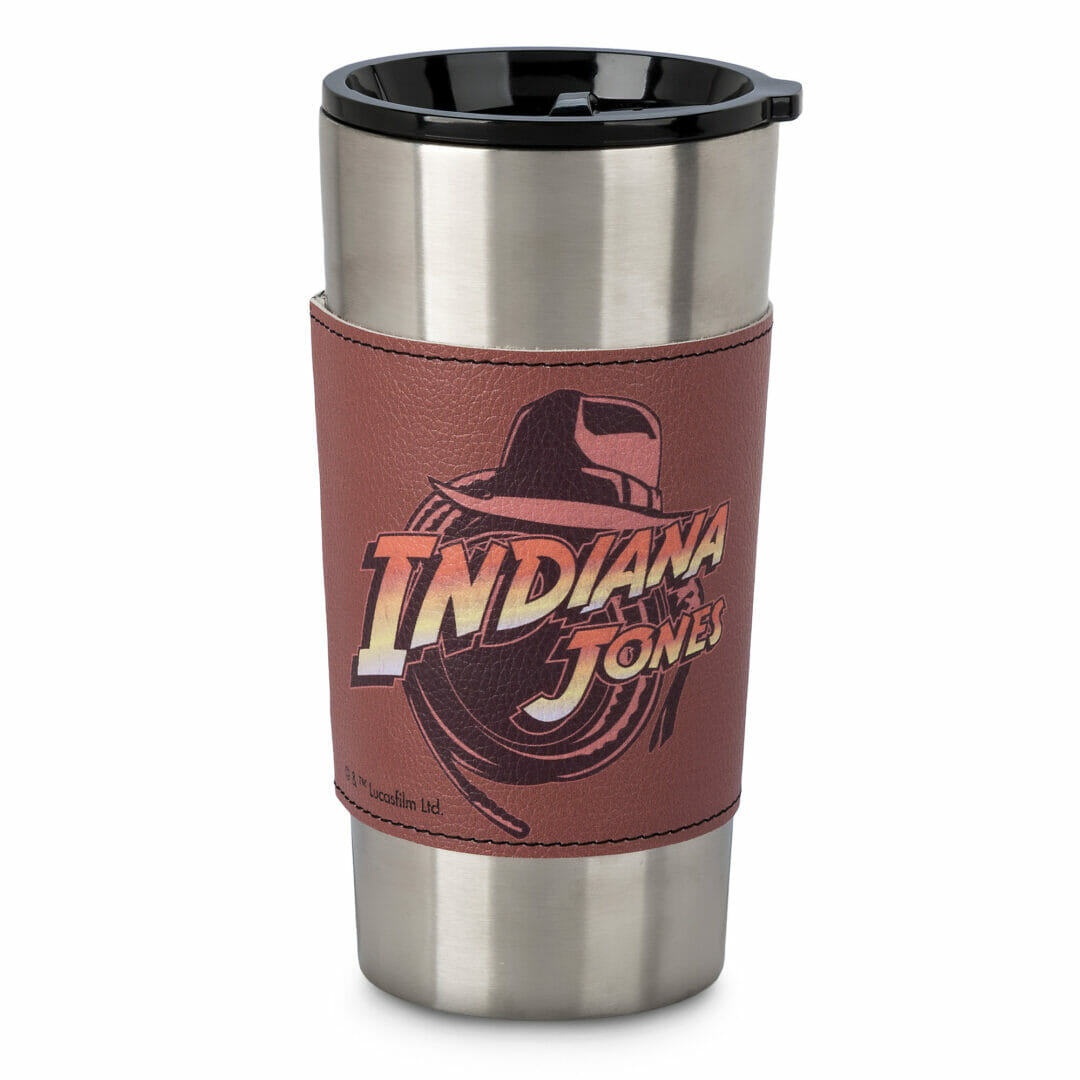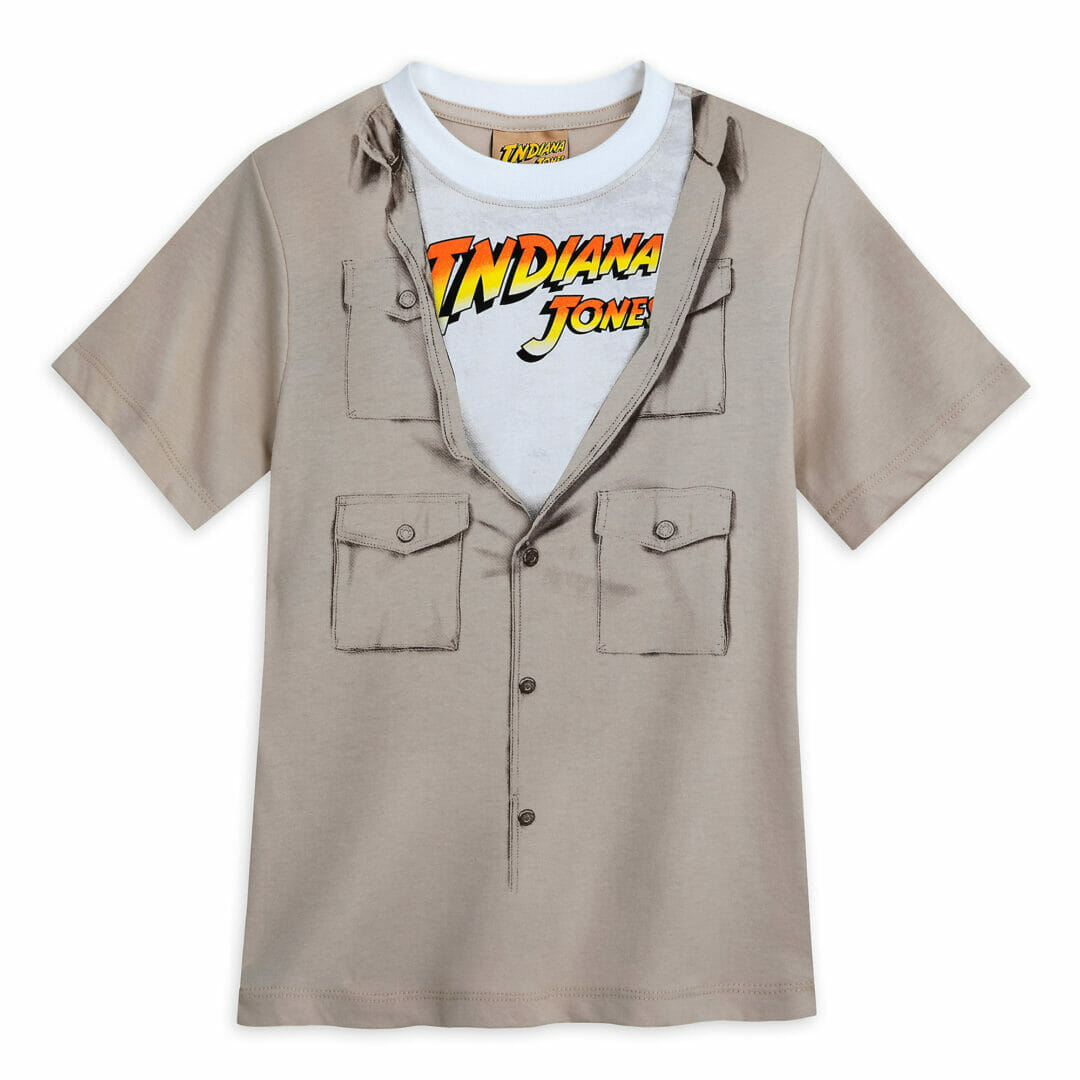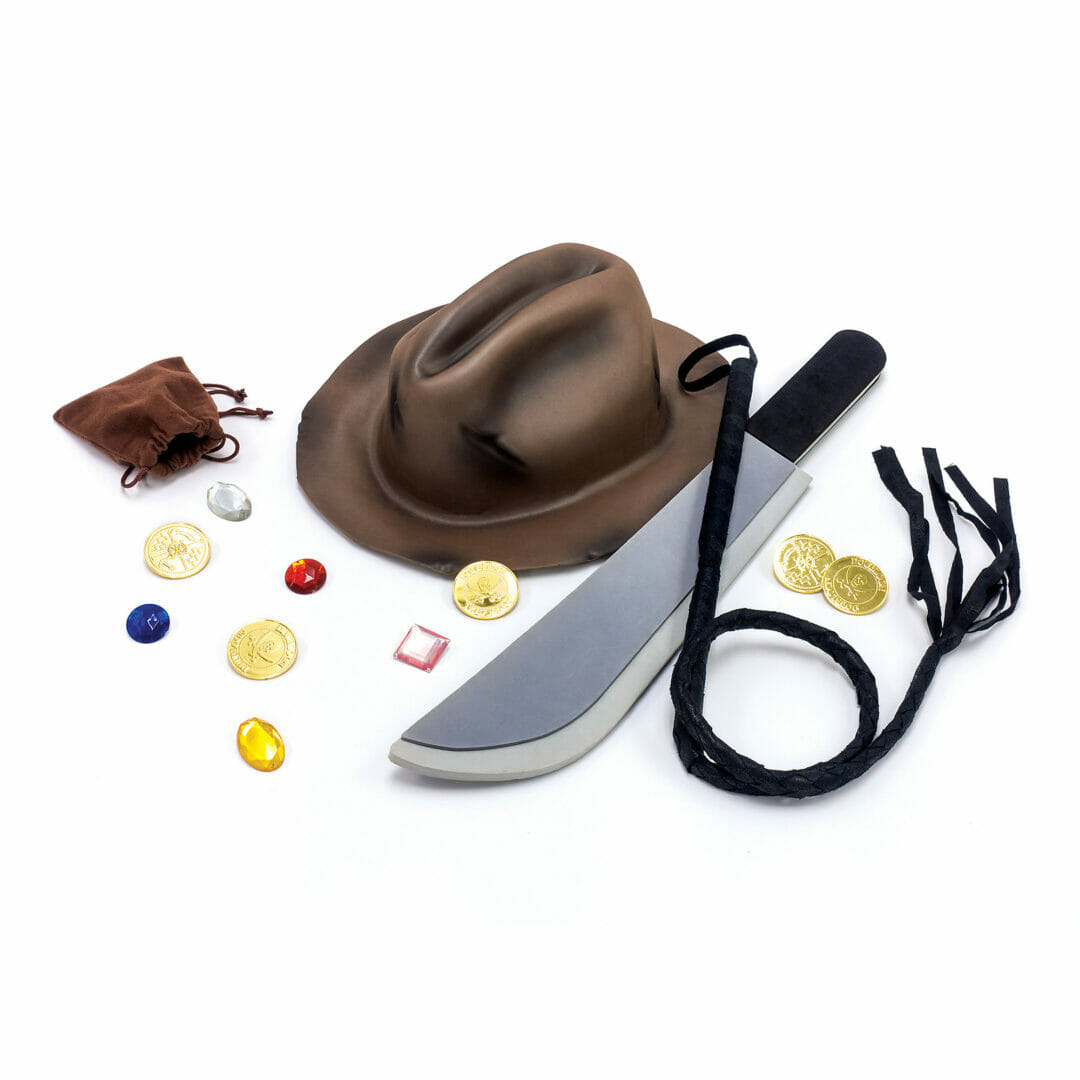 Going on archeological treks around the world—just like Indiana Jones, himself—can be tiring work. Keep yourself hydrated with this new Stainless Steel Tumbler. Plus, kids will love to dress like Indy for all their upcoming adventures with the Faux Button-Down T-Shirt or Costume Accessory Set.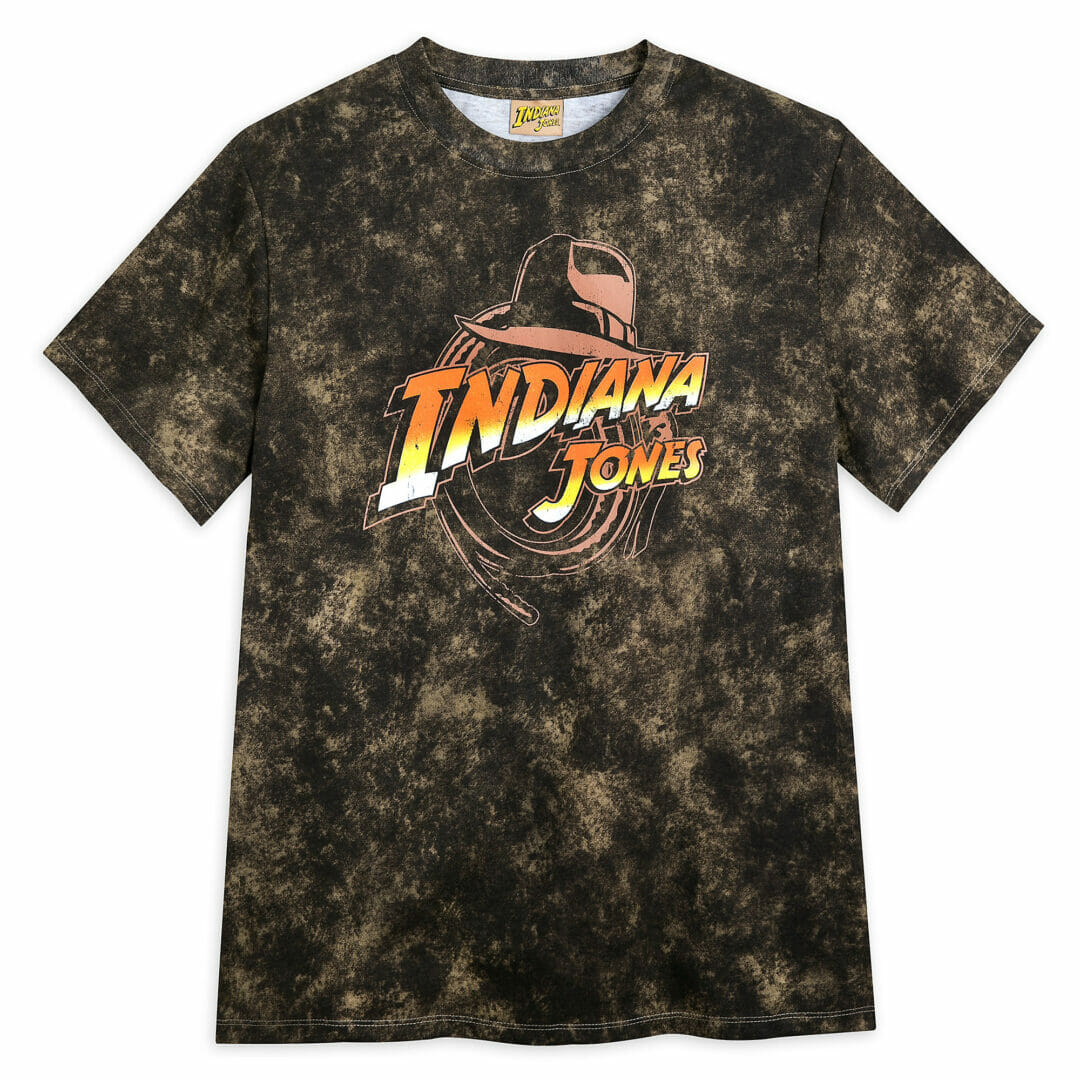 You know I'll be wearing my new Tie-Dye T-Shirt to the theater to see "Indiana Jones and the Dial of Destiny" later this month! This super comfy short-sleeve tee is complete with a print of Indy's signature fedora hat and whip.
Get ready for your next adventure with this Indiana Jones-inspired mini backpack from Our Universe! Featuring a stylized portrait of Indiana Jones running from the iconic boulder on the front zippered pocket and "Indiana Jones" lettering on top, this backpack has a silhouette of the adventurer on the back. With adjustable straps, a metal idol zipper pull, and a removable boulder coin purse, this bag is perfect for your next trip to the museum.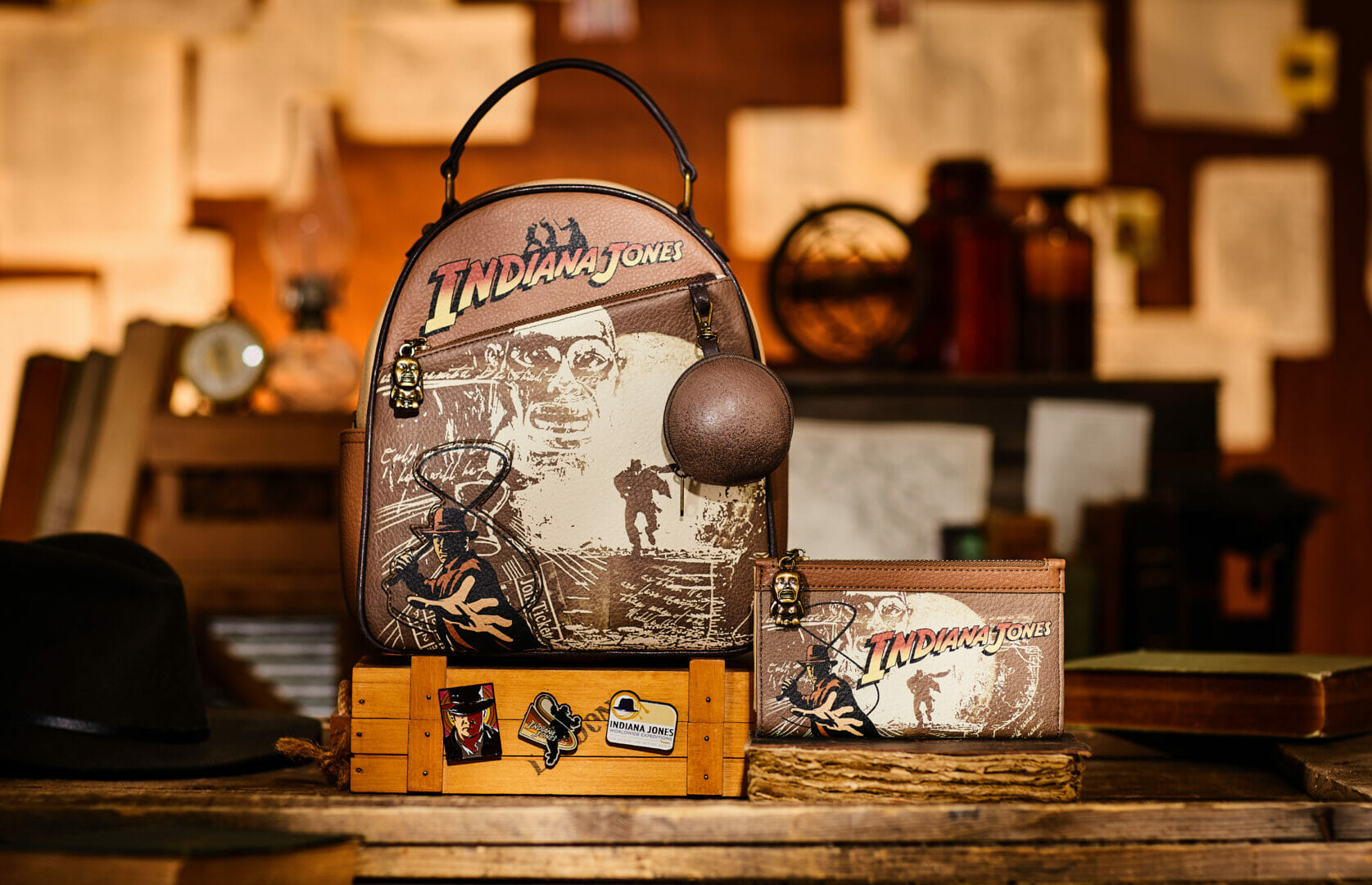 Our Universe Indiana Jones Boulder Portrait Wallet – BoxLunch Exclusive
Keep your essentials safe on your next adventure with this Indiana Jones-inspired wallet! Featuring a portrait of the iconic boulder scene from Raiders of the Lost Ark on the front, the back includes icons of Indiana Jones and a snake. This wallet opens up to reveal seven card slots, a clear ID sleeve, and a zippered pouch with a metal idol zipper pull, perfect for bringing the legendary adventurer with you wherever you go.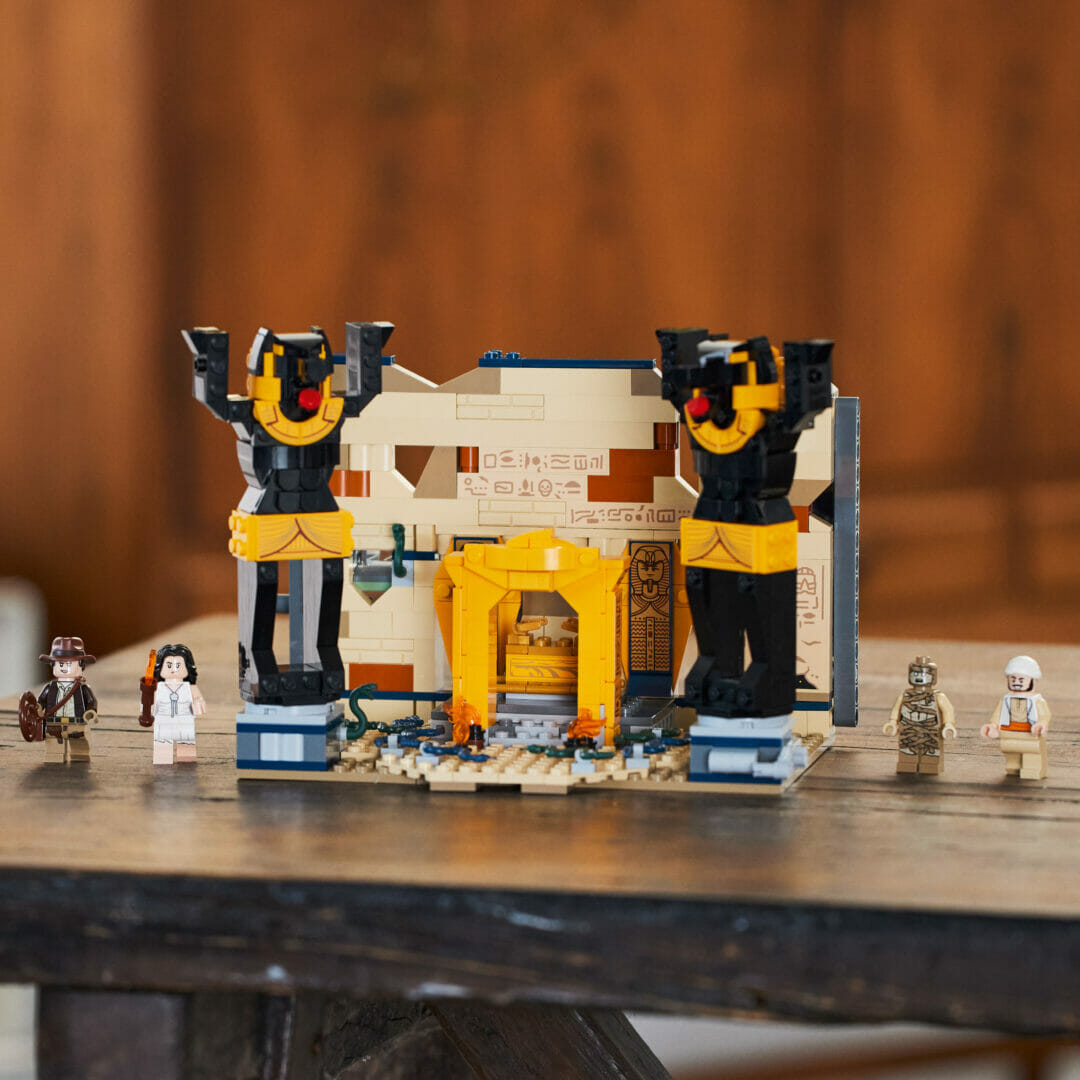 77013: Escape from the Lost Tomb
Enjoy hours of thrilling adventures with this detailed playset inspired by the Indiana Jones™ Raiders of the Lost Ark movie. Indy has fallen into the snake-infested Well of Souls while looking for The Ark of the Covenant. You need to help him escape by climbing the massive Anubis statue and finding the hidden passage. But watch out for a scary mummy and the snakes coming through the wall!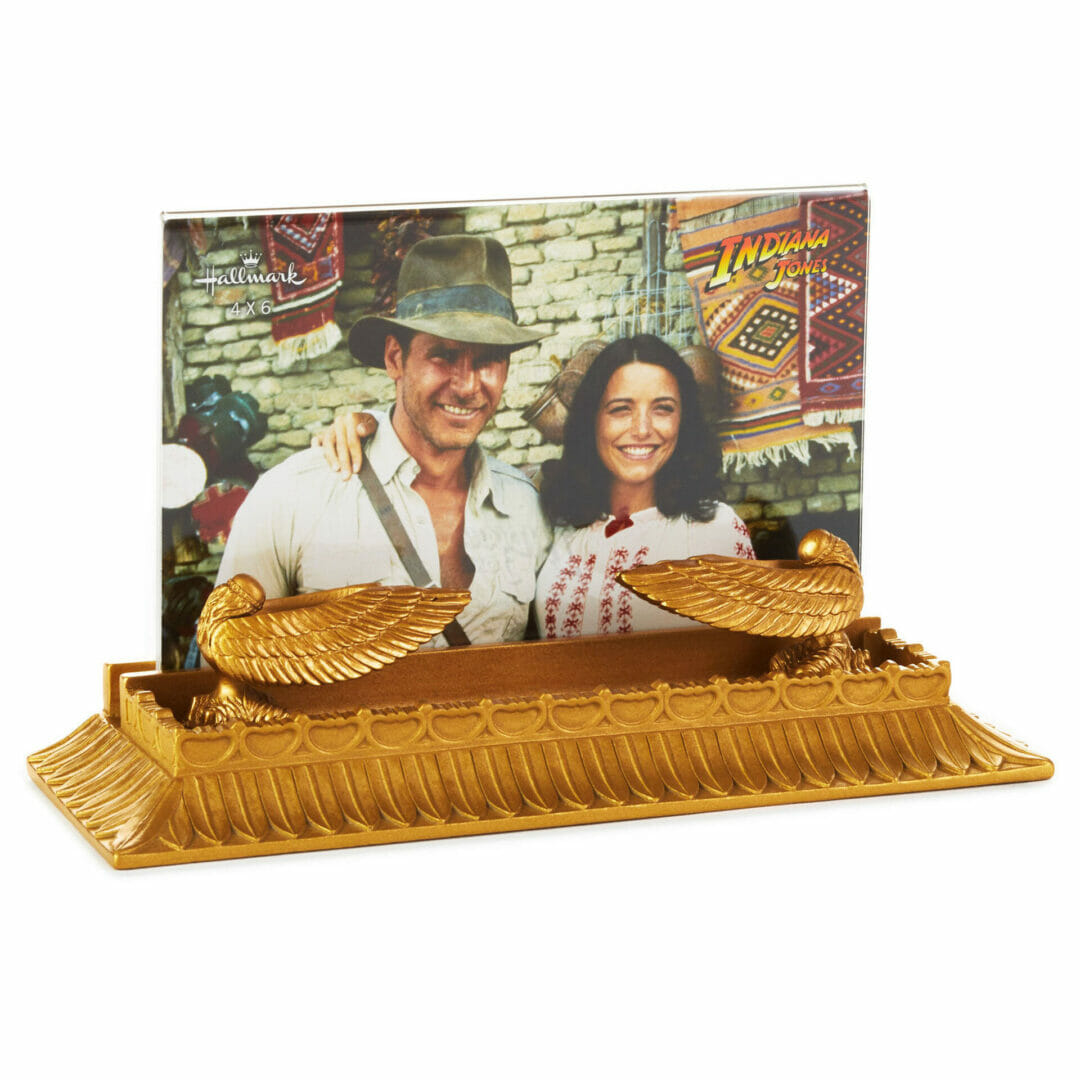 Indiana Jones™ Ark of the Covenant Picture Frame, 4×6
Whether you choose to display a favorite 4×6 photo of your latest globe-trotting destination, your posse of adventurers, or your pet capuchin monkey, make it stand out in this resin and acrylic picture frame featuring a base styled like the Ark of the Covenant lid. Indiana Jones and "Raiders of the Lost Ark" fans will love this frame—just no pictures of snakes, please.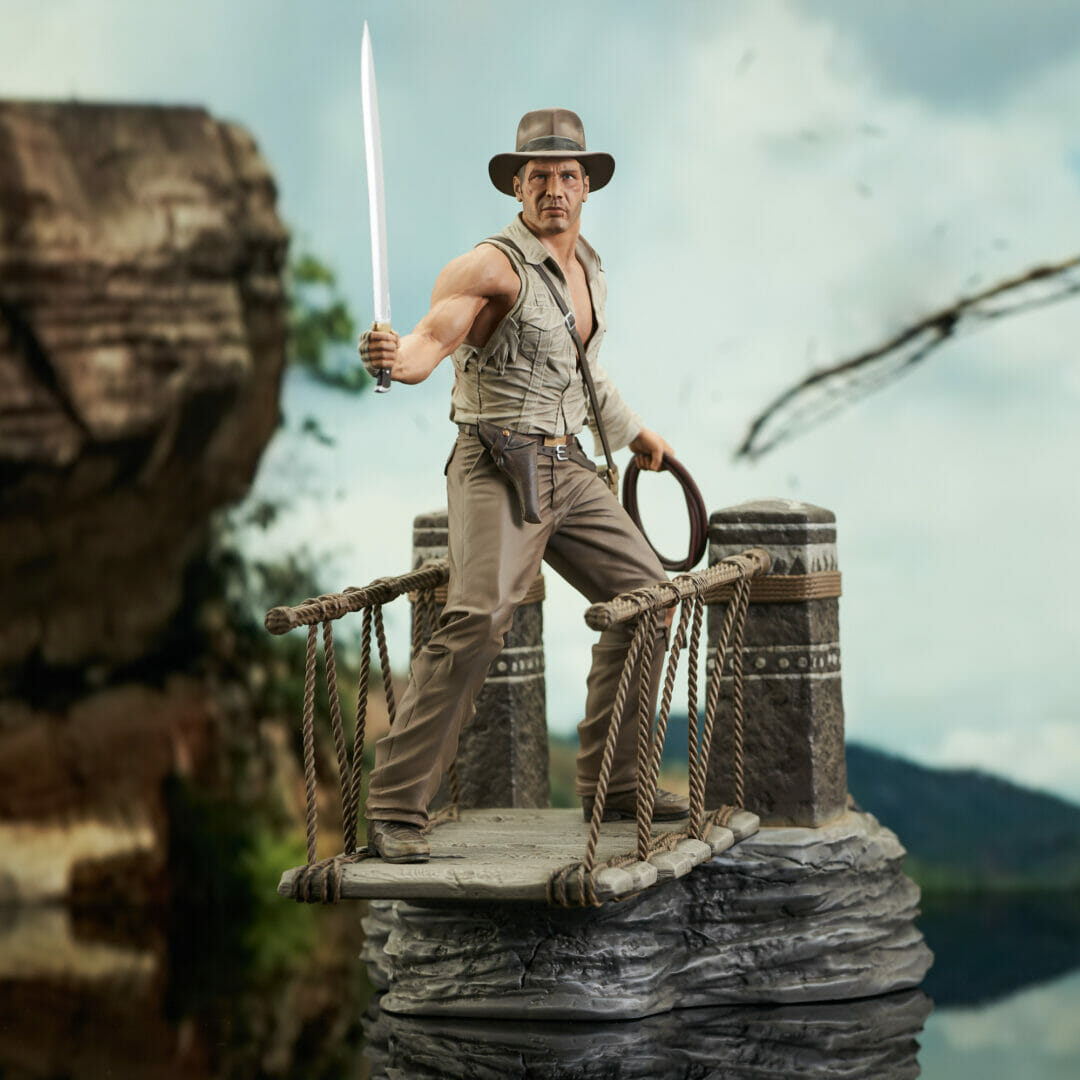 Indiana Jones Temple of Doom Bridge DLX PVC Diorama
Everybody hold on! Indiana Jones has a plan, and you aren't gonna like it! Depicting Indy, machete in hand, as he crosses the rope bridge in Temple of Doom, this approximately 11-inch Gallery Diorama is made of high-quality PVC and comes packaged in a full-color window box. It features details sculpting and paint applications.
Many of these brands and retailers are ones that are known for their attention to detail when it comes to your other favorite Disney properties, it is exciting to see so many partnering with Lucasfilm. These are just the beginning of exclusive merchandise announced from these brands. Hasbro alone has more collectibles to reveal throughout the year. Whatever product jumps out at you and inspires you to take your adventure, stay tuned and get excited for more, because Indiana Jones is back and he is here for more.