This post contains affiliate links and our team will be compensated if you make a purchase after clicking on the links.

The Boss Baby is the most recent induction into Dreamworks' sequel-heavy animated feature collection. The story is told from the point of view of the Boss Baby's eventual older brother, Tim, and begins in an almost Toy Story-like style, in a boy's room with toys strewn about. You will immediately notice a lovely score by Hans Zimmer and Steve Mazzaro. Tim, you soon discover, is happily an only-child with an insatiable imagination that makes it difficult to know what is real and what is not throughout the film. Soon after, you learn of the boss baby; who arrives at Tim's house in a taxi, brandishing a tailored suit and wielding a briefcase.
The new boss baby takes Tim's parents' attention away from him, and thus begins his quest to get rid of his new brother. In what appears to be a shallow request to get the film more attention, the focus switches from brotherly feuding to a grand war against puppies that will be loved by children, but may fall flat on adult audiences.
My primary issue with this film, which I do not recall being as prevalent in other Dreamworks animated films, is the gratuitous potty humor.  Some of the best animated films have the occasional crass reference aimed at older children and youthful adults, but this film seemed to rely mainly on this for laughs throughout. The jokes that were not based on potty-humor often fell flat as well. Children should be entertained throughout, and admittedly I liked it more than I thought I would.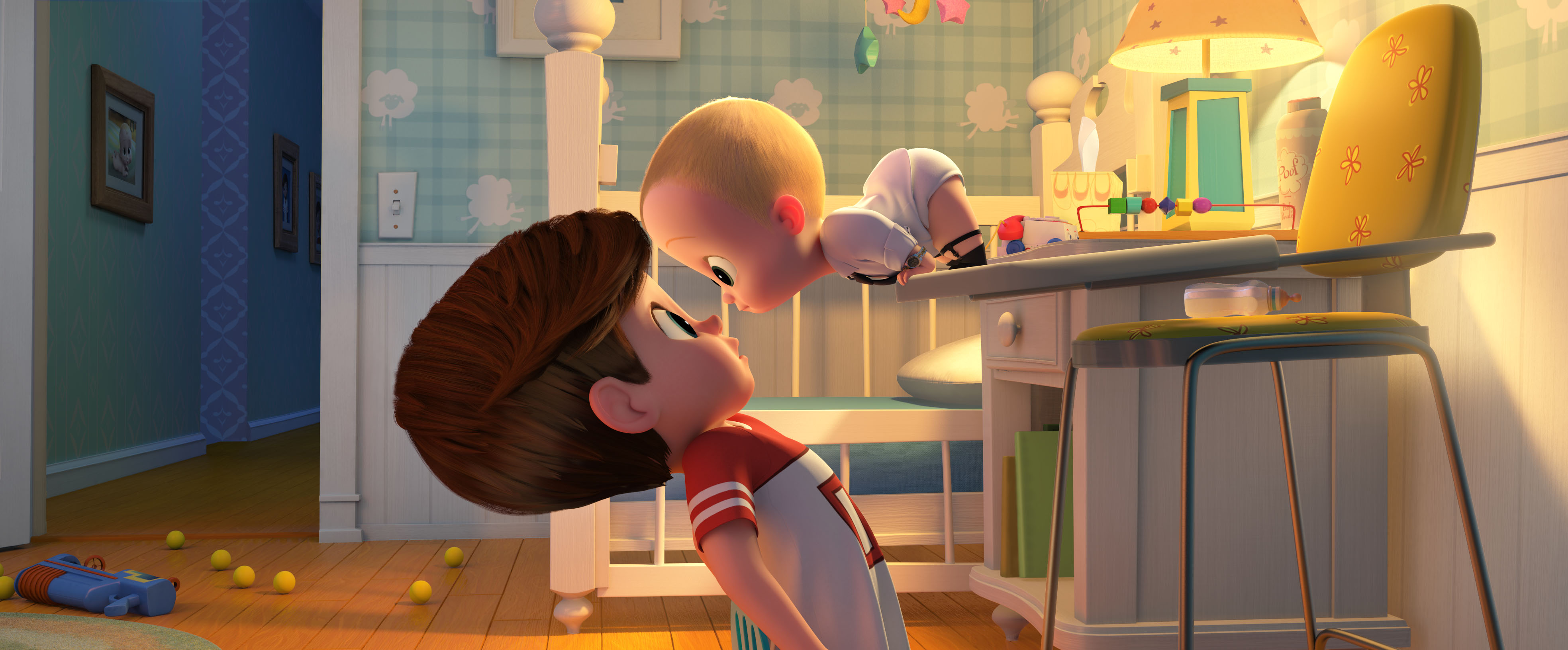 The film is well-paced, in that you will not get bored, and the story is pretty complete.  The pacing admittedly is just fast enough where you do not have much time to identify with the characters. In the most poignant moments in the film, I wanted to feel more connected than I did.
As I mentioned before, the score and music stood out to me the most; it was great. The animation was very clean, and would switch animation styles periodically throughout the film. It was a cool and interesting way to break out of the "real world" of the rest of the film and present a child's imagination to an audience. The star-studded cast is a delight, and I would say it would be overall enjoyable for adults and kids alike. Again, if you are not typically amused by potty humor, this will not be as entertaining for you. The Boss Baby is a straight-to-Netflix for me.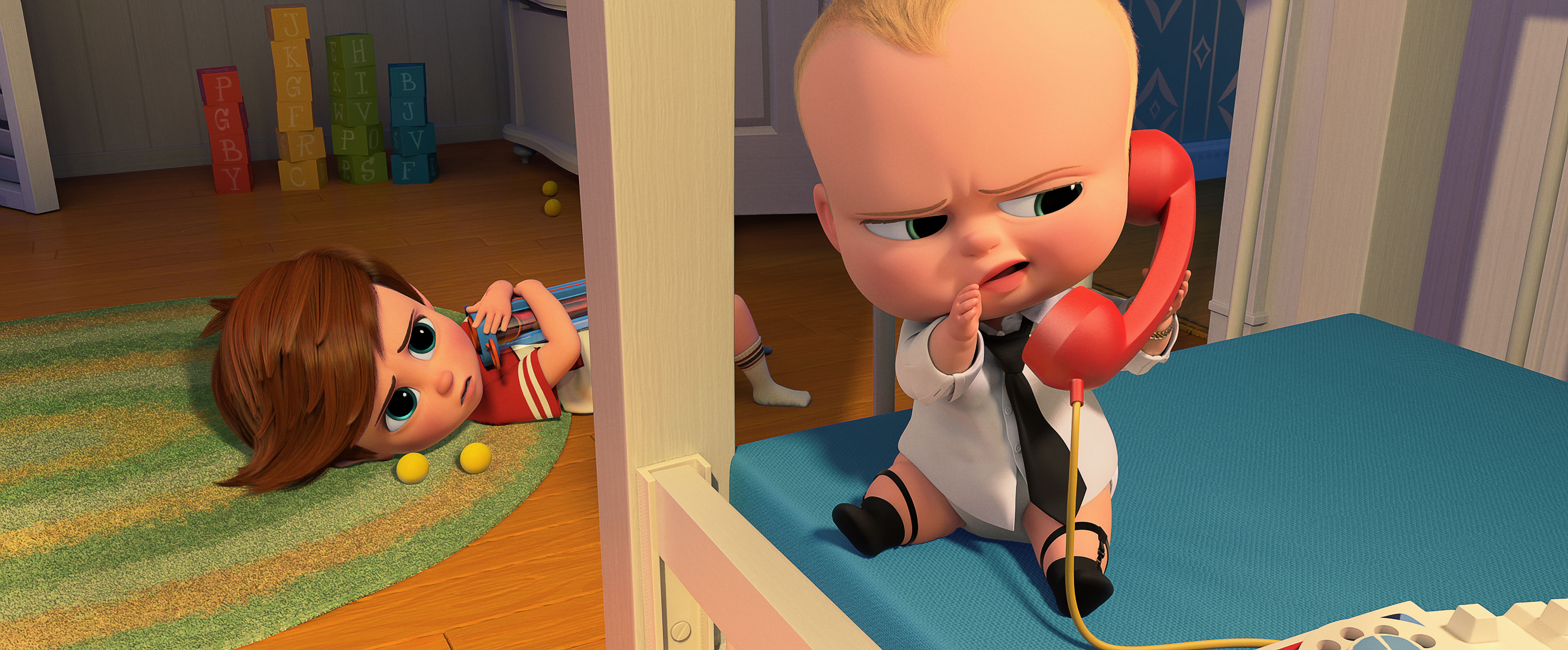 Oh, and if you do decide to go see it, stay until the end of the credits.