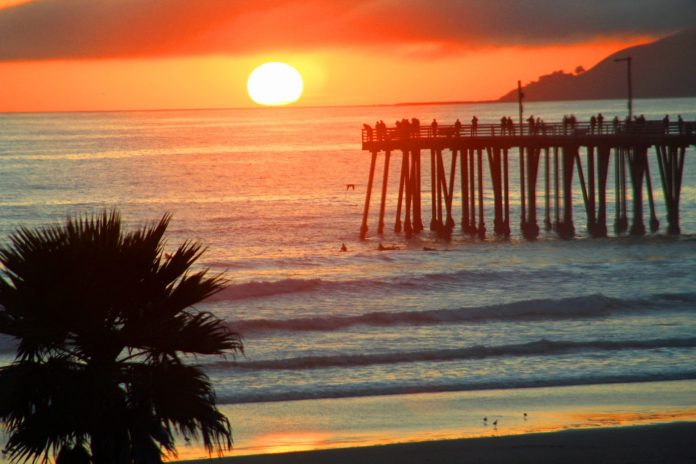 This post contains affiliate links and our team will be compensated if you make a purchase after clicking on the links.

Pismo Beach is beautiful in every season and fall is no exception. During this time of year the weather is still perfect, the beaches are less crowded, award-winning wine is flowing, and a host of festivals and activities are welcoming guests to seaside paradise along California's Central Coast.
One of the most exciting fall attractions in Pismo Beach is the arrival of majestic butterflies. Each year thousands of vibrant orange and black Monarch Butterflies flock to the town, seeking shelter from freezing northern winters. From late October to February, the little creatures cluster in the limbs of a grove of Eucalyptus trees at Pismo State Beach. The grove is easily accessible and is located on State Highway 1 at the south boundary of the city limits.
Pismo Beach is one of the best spots in California to see Monarch Butterflies 
The Pismo Beach Monarch Butterfly Grove is one of only five sites in the state that has counts of over 10,000. Spectators come from across California to view the Monarchs. Visitors are greeted by knowledgeable and well-informed volunteer docents offering daily talks and information.
The butterflies form dense clusters with each one hanging with its wings down over the one below it to form a shingle effect. This provides shelter from the rain and warmth for the group. The weight of the cluster help keeps it from whipping in the wind and dislodging the butterflies.
The Pismo Beach colony is one of the largest in the nation, hosting an average of 25,000 butterflies over the last five years. The Monarchs that visit Pismo Beach are a special variety. They have a life span of six months as opposed to that of common Monarchs who live only six weeks. This can be attributed to a unique fat storing system. However, even with an extended life span, those butterflies that leave in March will never return. For more information, visit: www.monarchbutterfly.org
Another exciting fall event is the Annual Pismo Beach Clam Festival, the town's oldest and largest festival. Now in its 71st year, the extravaganza runs October 20 – 22 and includes regional food stands, food trucks, wine tasting, a beer garden, live music and entertainment, a Kids' Zone, a Wine Walk, Chowder Contest, Clam Dig, Surf Contest, Clam Bake, and much more.
Admission to the three-day Clam Festival is free, unless you want to participate in premium scheduled activities. Attendance to the event is usually around 15,000 people and tickets can sell-out, so those interested should act quickly. For more information, visit: www.pismoclamfestival.com/
For more outdoor adventure, Pismo Beach visitors can also enjoy miles of pristine coastline, with opportunities to kayak or stand up paddleboard along rugged coastline and oceanic caves, accompanied by migrating marine life such as dolphins, whales, sea otters and numerous bird species including warblers and snowy plovers.
And for wine lovers, Pismo Beach offers the perfect pairing of wine and waves, with beautiful beaches and a taste of California wine country at numerous downtown tasting rooms and restaurants. Visitors can learn about local wine culture and discover new grape varieties produced in the historic winemaking regions of Edna valley, Arroyo Grande and Avila Valley – all of which are located just 30 minutes outside of downtown Pismo Beach.
During my last visit to the town I stayed at the modern Hilton Garden Inn Pismo Beach, which is located one mile from the Pacific Ocean and Downtown. Here a friend and I enjoyed a spacious third floor suite with complimentary WiFi, a 37-inch HDTV, refrigerator, microwave, coffee maker, office desk, and incredible views of the water and the sunset.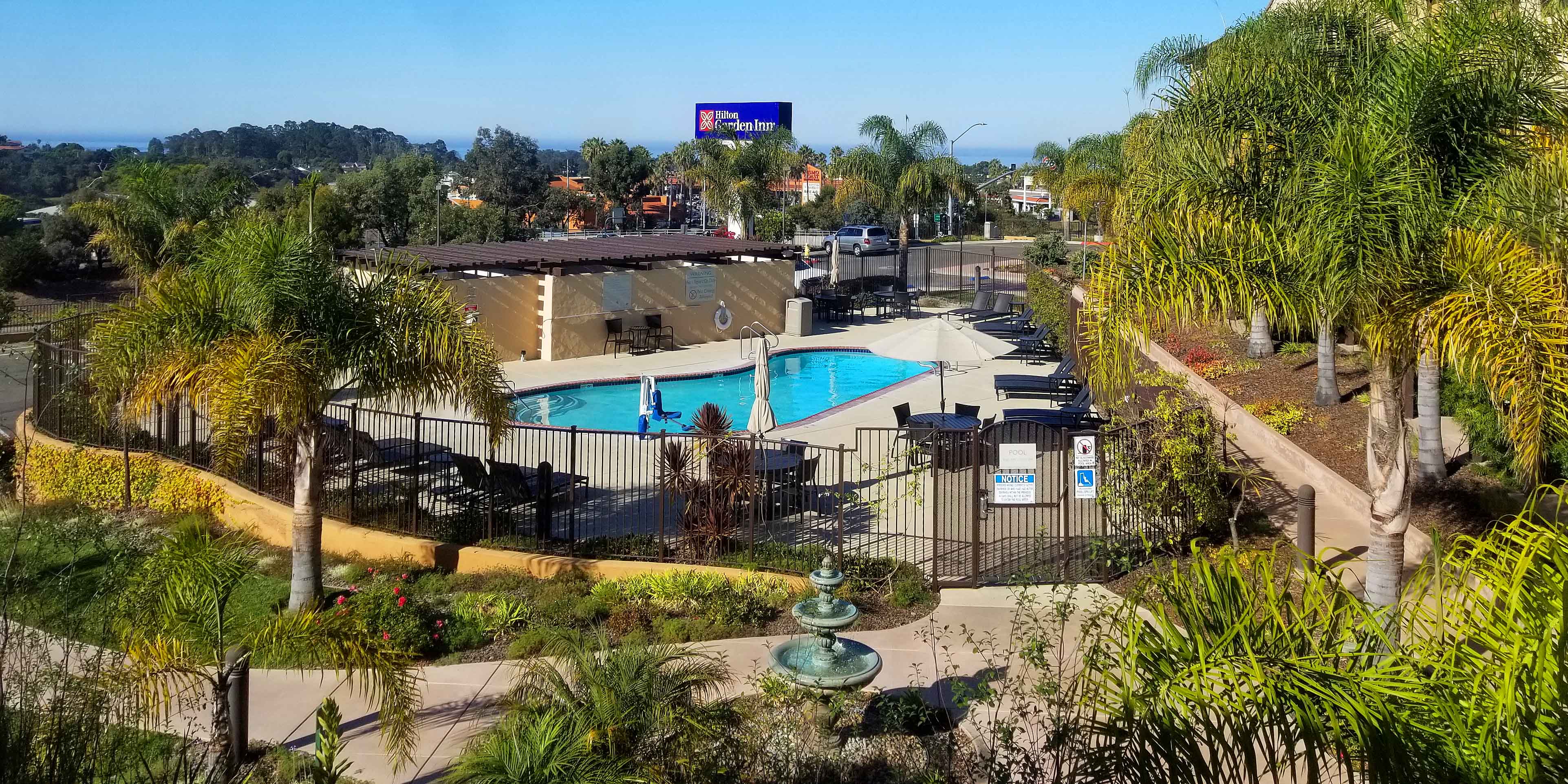 The Hilton Garden Inn makes a great home base when visiting Pismo Beach
The hotel also offers a signature restaurant and lounge, a heated outdoor pool, fully-equipped fitness room, a 24-hour business center, and 1,600 sq-ft of meeting space.
The Hilton Garden Inn Pismo Beach is located at 601 James Way, Pismo Beach, CA, 93449. For more information, call 805-773-6020, or visit: www.hiltongardeninn3.hilton.com. For more information on visiting Pismo Beach, go to: www.Classiccalifornia.com