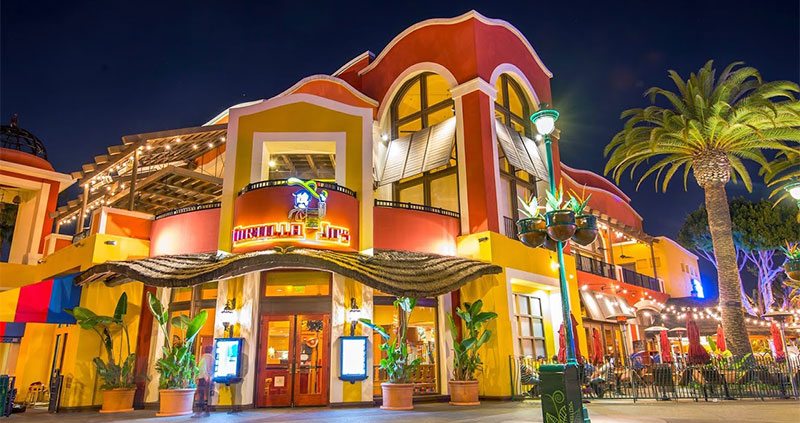 This post contains affiliate links and our team will be compensated if you make a purchase after clicking on the links.

With the Halloween season coming to a close, there's still plenty to celebrate at the Disneyland Resort. Wrapping up the holiday, Downtown Disney favorite, Tortilla Jo's has brought a special seasonal menu celebrating El Dia De Los Muertos.
Featuring a three course meal option alongside the usual dinner menu, it adds a nice and hearty finish to the evening. The meal includes a light and fresh beet salad, your choice of two entrees, as well as a special flan dessert. Though be warned, the seasonal offerings are not vegetarian friendly. For those of you that stick to a no meat diet, we recommend you stick to the regular menu.
Take a look at the full Dia De Los Muertos Menu:
Appetizer
Beets and Roasted Calabaza Salad: Roasted red beets and butternut squash goat cheese crumbles, peppercress and orange reduction vinaigrette.
Main Course (Choice of One)
Tamales de Mole Negro: chicken or beef Tamales wrapped in banana leaves served with sour cream queso fresco and picked red onions.
Grilled Pork Chops: Served with black beans, roasted plantains, and mole powder.
Dessert
Flan De Calabaza: Served with stuffed churro de cajeta and rompope sauce
Cocktails
Day of the Dead Cocktail: Espolon Reposado Tequila mixed with fresh lime juice and grapeftuit soda.
Posado Punch: Espolon Anejo tequila mixed with cranberry, lime, and pineapple juices. Topped with Chambord rasberry liquer.
Dia de Los Muertos Rita: Traditional margaritas made with Espolon Blanco Tequila mixed with fresh lime juice, Simple syrup.
The table side guacamole is also a must have for first timers. Made fresh right in front of you with tomatoes, cilantro, chile serranos, lime juice, and fresh avocado, it's a wonderful highlight worth coming back for.
We had a great experience testing out some of the new menu options alongside some traditional favorites. When it came to dessert, we also had the opportunity to have some of the fried ice cream, which is fantastically refreshing and sweet. Though if you are stuck on your churro obsession, definitely give the flan de calabaza a try.
Overall, it was a very pleasurable and fun experience and we highly recommend you give it a try. Along with friendly and very knowledgeable staff, Tortilla Jo's is sending off the season right. Stay tuned, there may be some more surprises as we get closer to the Christmas season.