This post contains affiliate links and our team will be compensated if you make a purchase after clicking on the links.

Yee-Haw! Calico River Rapids has officially opened at Knott's Berry Farm, bringing the excitement of the wild frontier to life through a brand new experience that can only be described as tremendous.
The attention to detail is fantastic, providing plenty of picturesque views of the local scenery and really setting you up for a truly authentic frontier experience. As travelers make their way through the trail, they are met with countless creatures, including woodpeckers. threatening rattlesnakes, and a lone wolf that howls towards passerby as they embark on their river journey.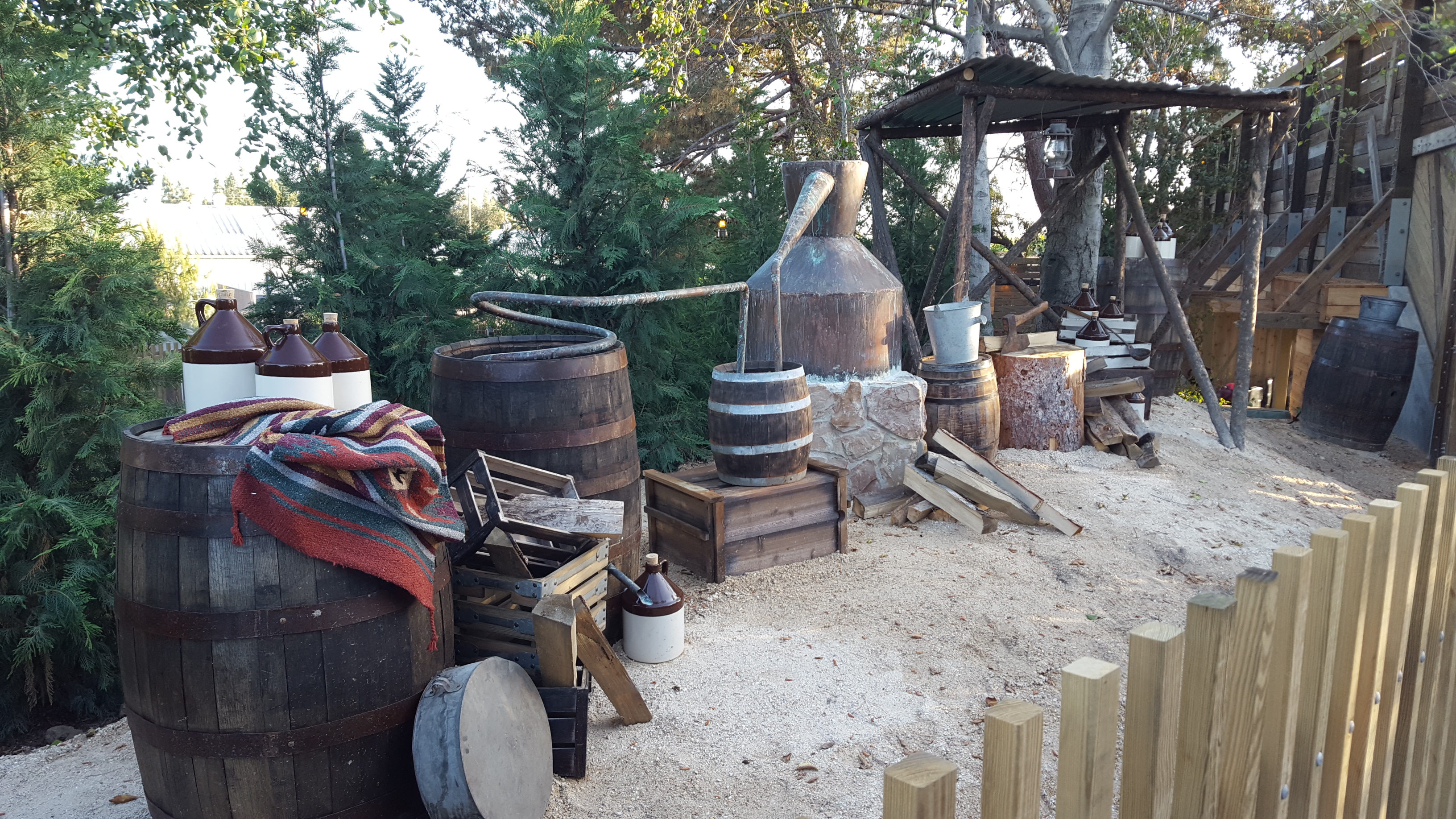 There are so many stunning scenes, a personal favorite being when you get the chance to stumble upon a fallen piece of timber, home to a majestic bear seeking their meal from the river. The bear stands on a rushing riverbank, making a fresh catch of fish. The entire buildup to the attraction's climax is so immersive, it's hard not to fall in love with the imagery throughout the entire experience.
The attraction's new theme adds that next level of charm, fitting in perfectly with the unique qualities that make Knott's Berry Farm stand out. It also delivers from different perspectives, building up anticipation on what comes next, giving each rider a chance to ease into the adventure.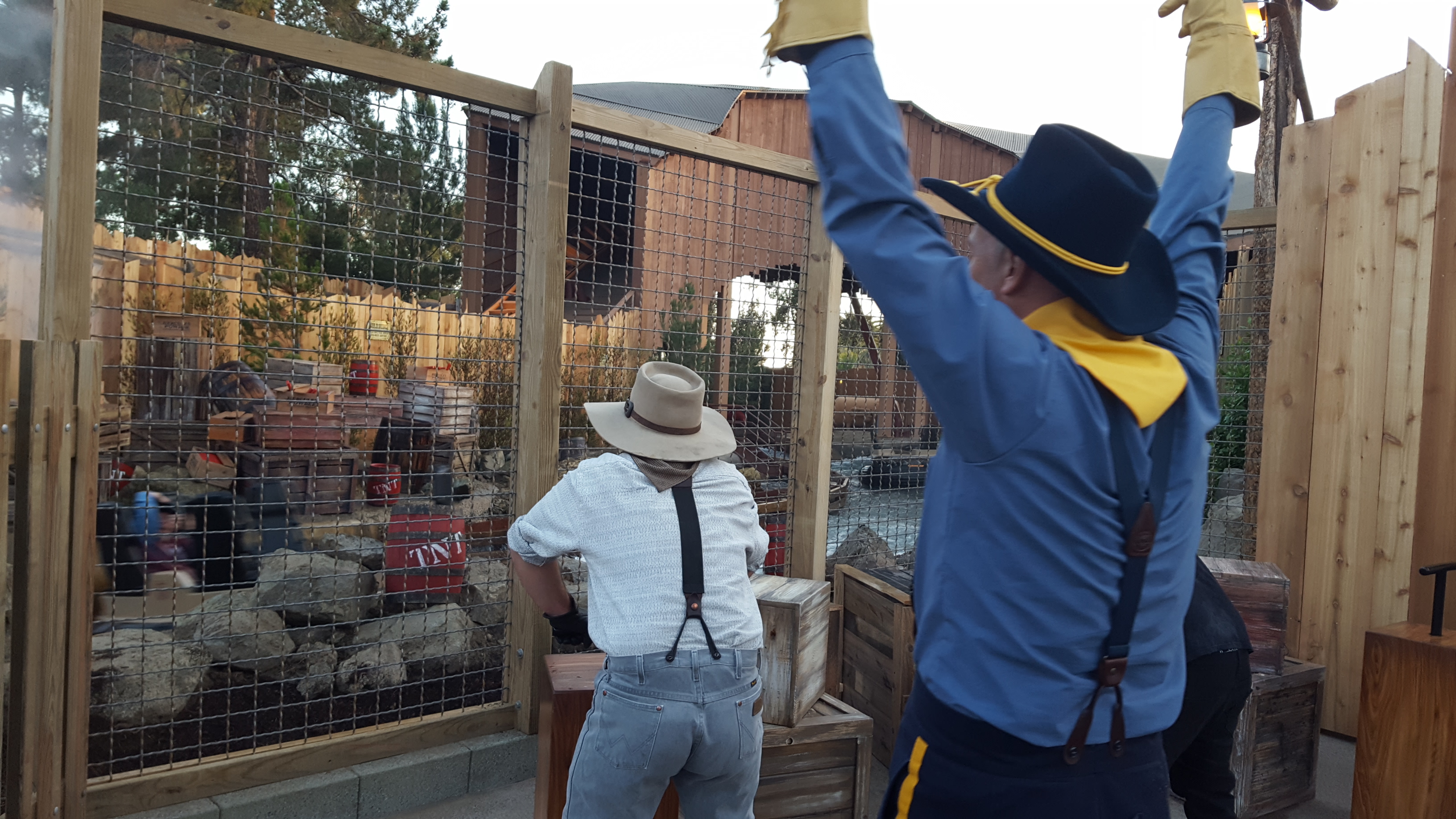 Even if you aren't on the attraction, you can still be involved, as the experience welcomes spectators to join in the fun and soak riders as they go by. All it takes is a simple push down on the handle and aim away. But beware, as the plunger may backfire, leaving you running for cover from the downpour.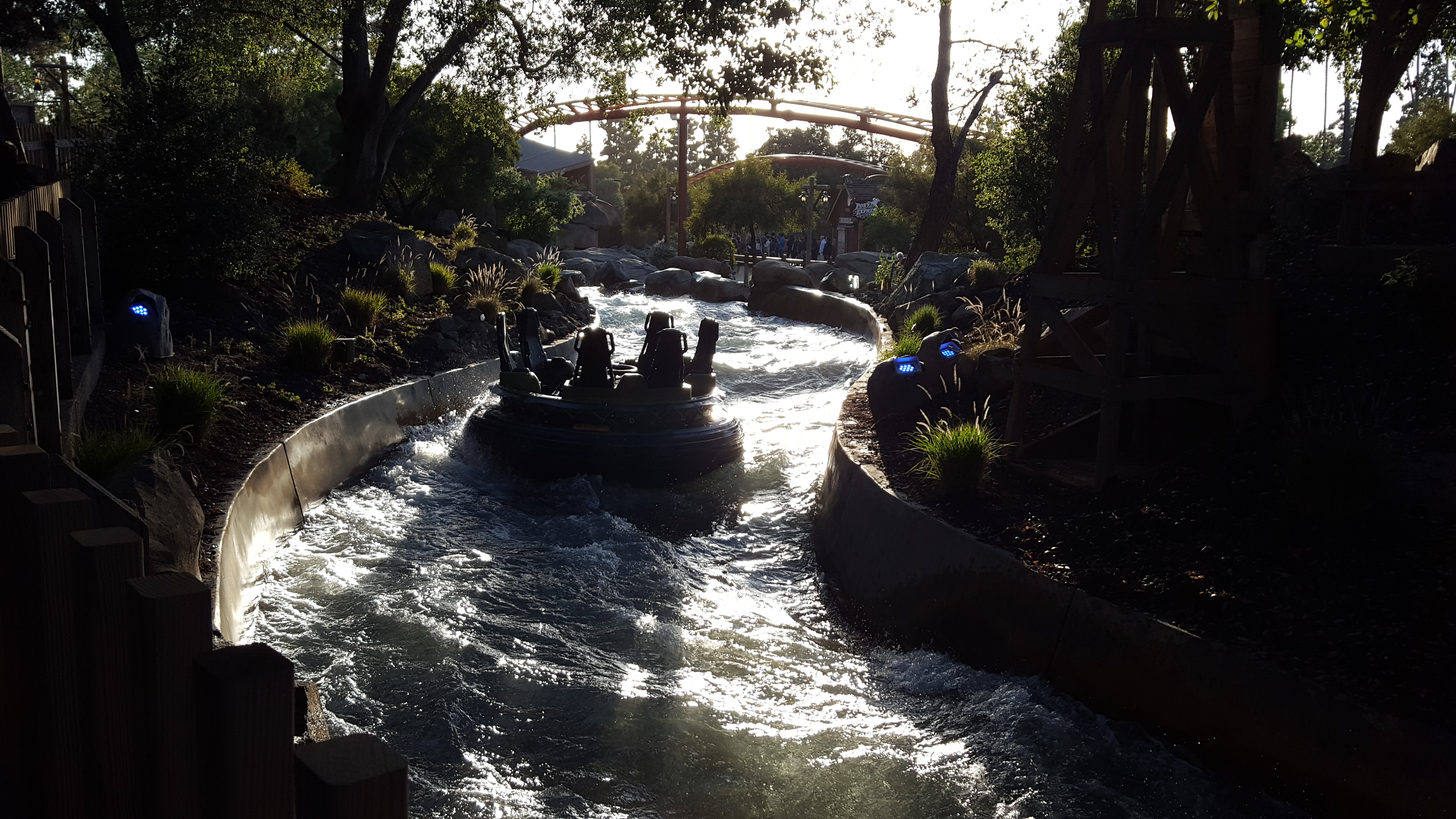 For those who may not know, Calico River Rapids is an updated version of the original Knott's attraction, Bigfoot Rapids. Though the mysterious creature was heavily alluded to in the past, fans never got the chance to see more than subtle hints of its existence, such as footprints throughout the ride's queue. After 30 years, the veil is lifted, as we get our first look at the creature in the ride's grand finale.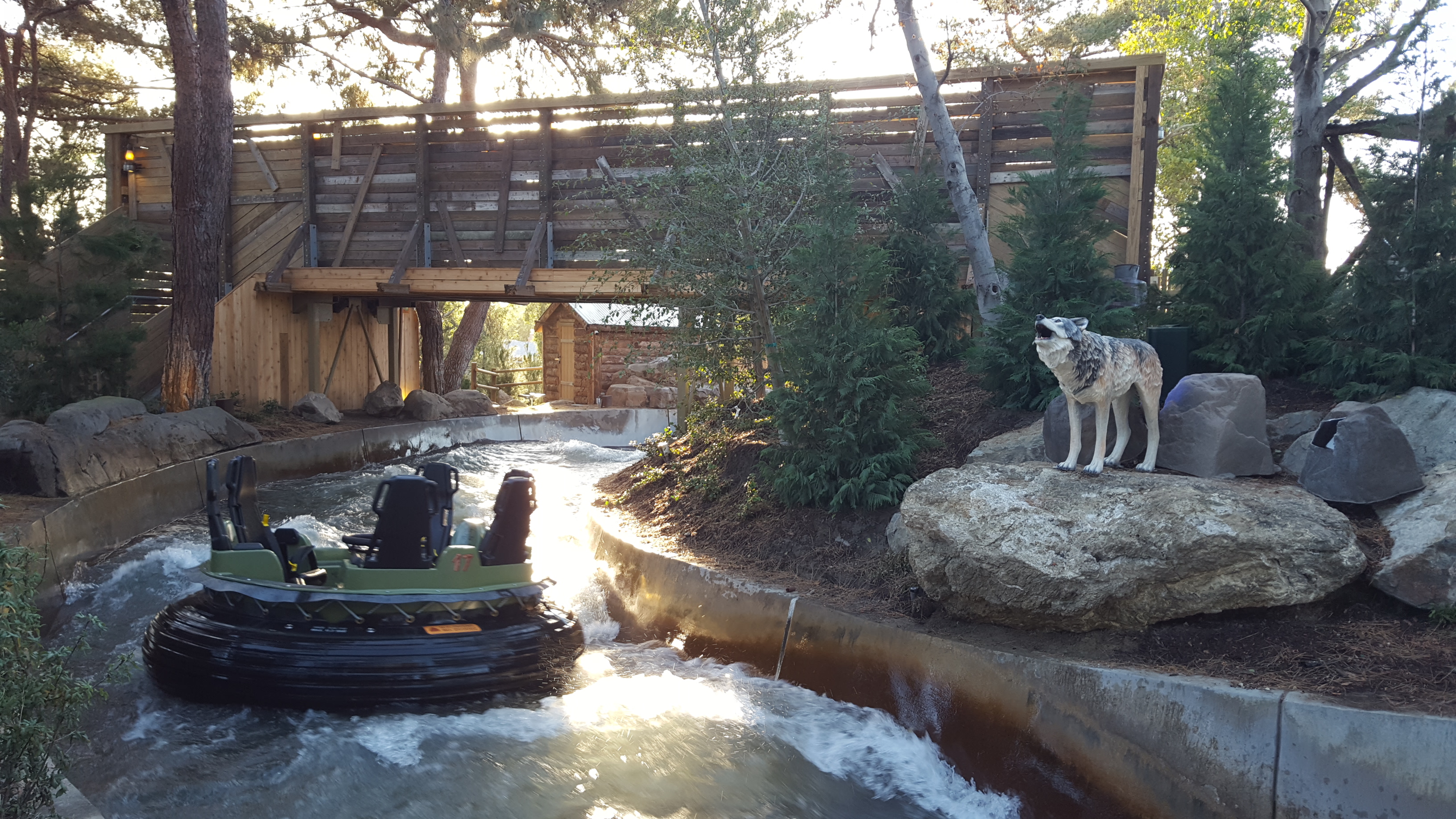 After flowing under the Pony Express track that looms overhead, the river follows a straight path past a wrecked covered wagon. Travelers then are taken right past the Bigfoot's homestead, where they get to lock eyes with the legendary creature.
The new story line really ties the aging rapids ride to the rest of Ghost town.  Thematically for years, Bigfoot Rapids felt like an out of place outcast that didn't feel like it belonged.  Knott's Berry Farm and Garner Holt Productions can be proud the goal they set out to do has been accomplished.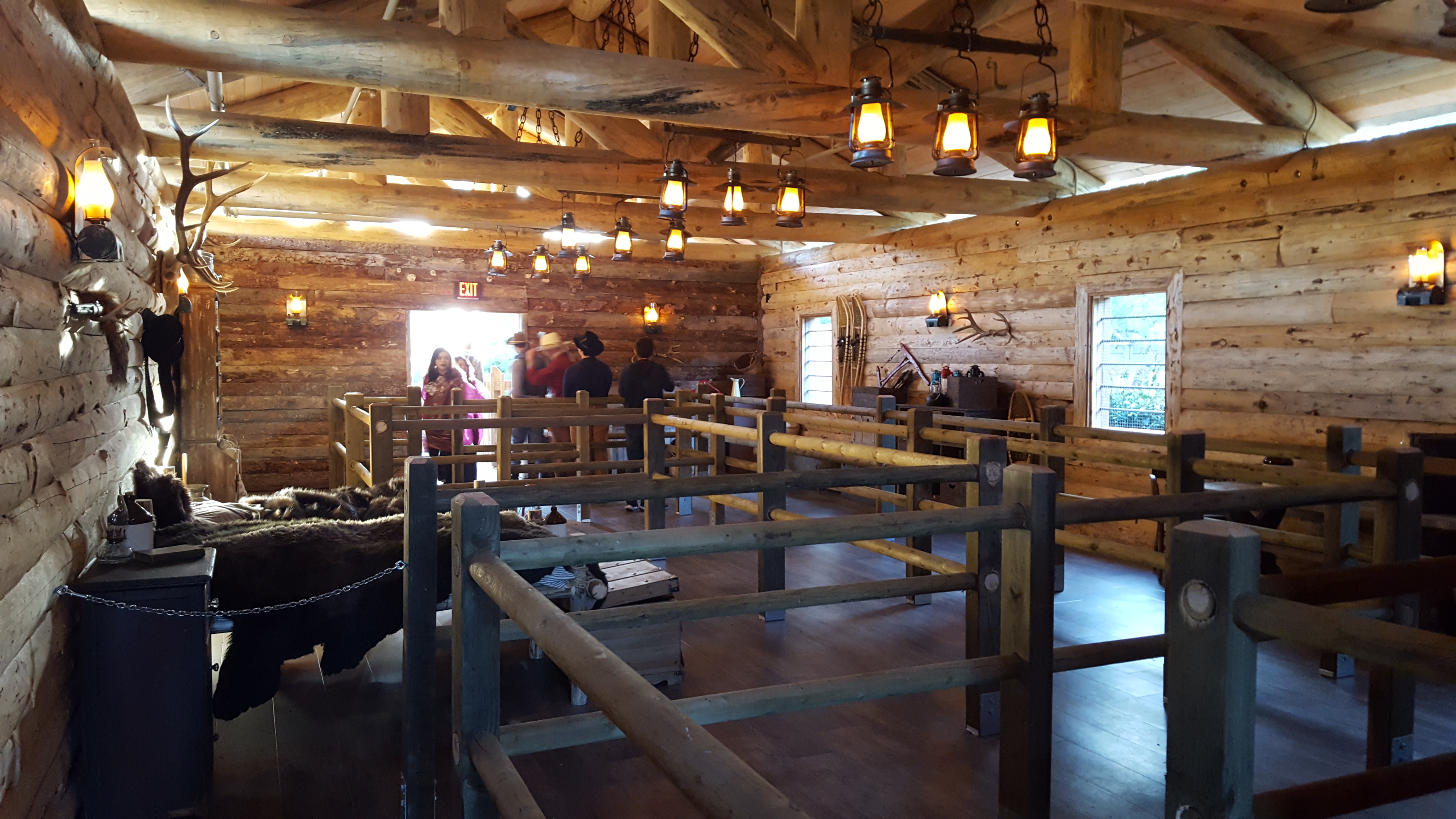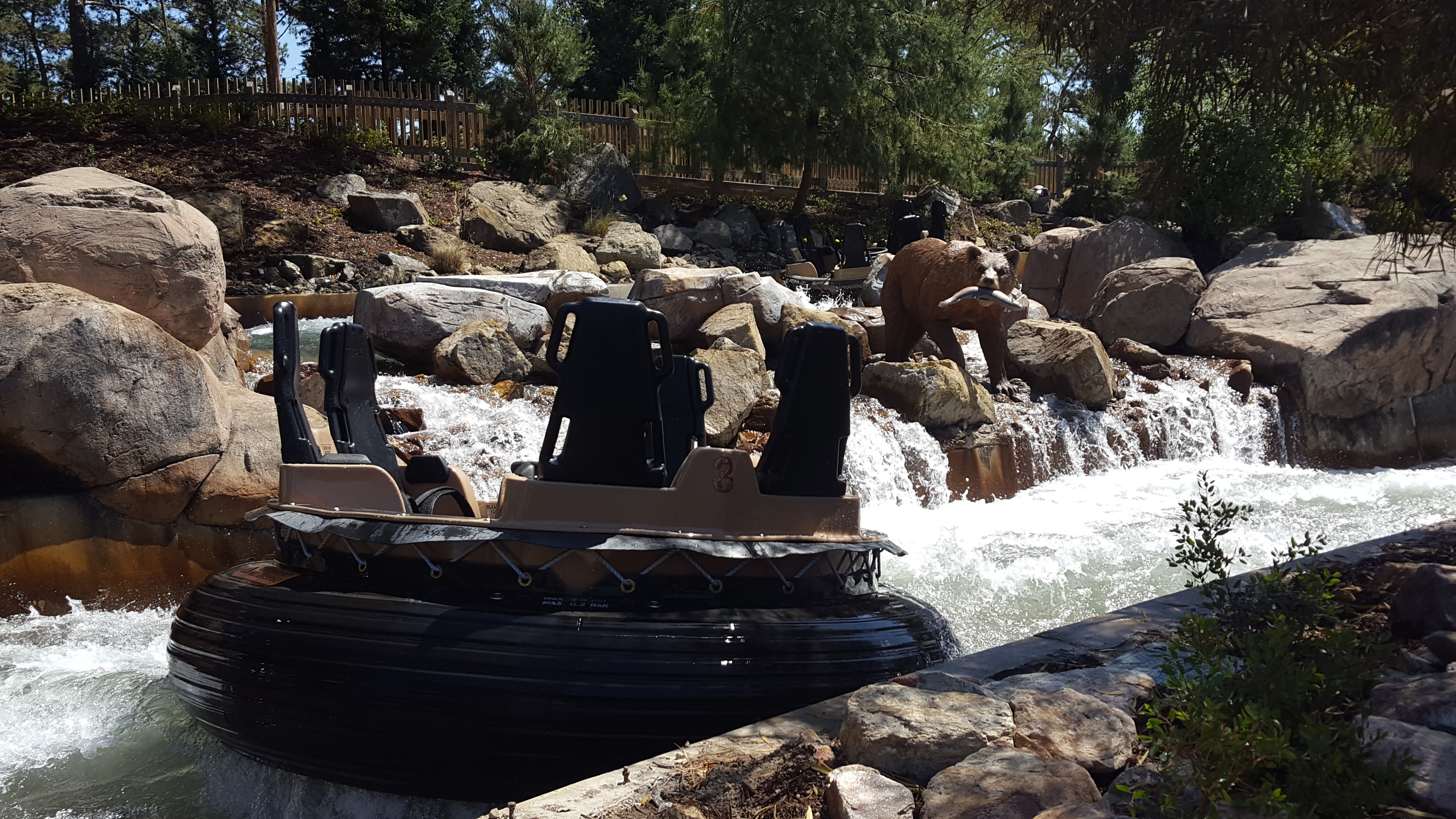 This is a very welcome and fun addition to a sorely needed attraction that was a prime candidate for a facelift.  A job well done for reinvigorating life back into this corner of park. Make sure to visit for yourself during Knott's Berry Farm's Seasons of Fun event. There's so much to see and do. Happy trails! Can't wait to join you on the adventure.
Calico River Rapids Photo Gallery