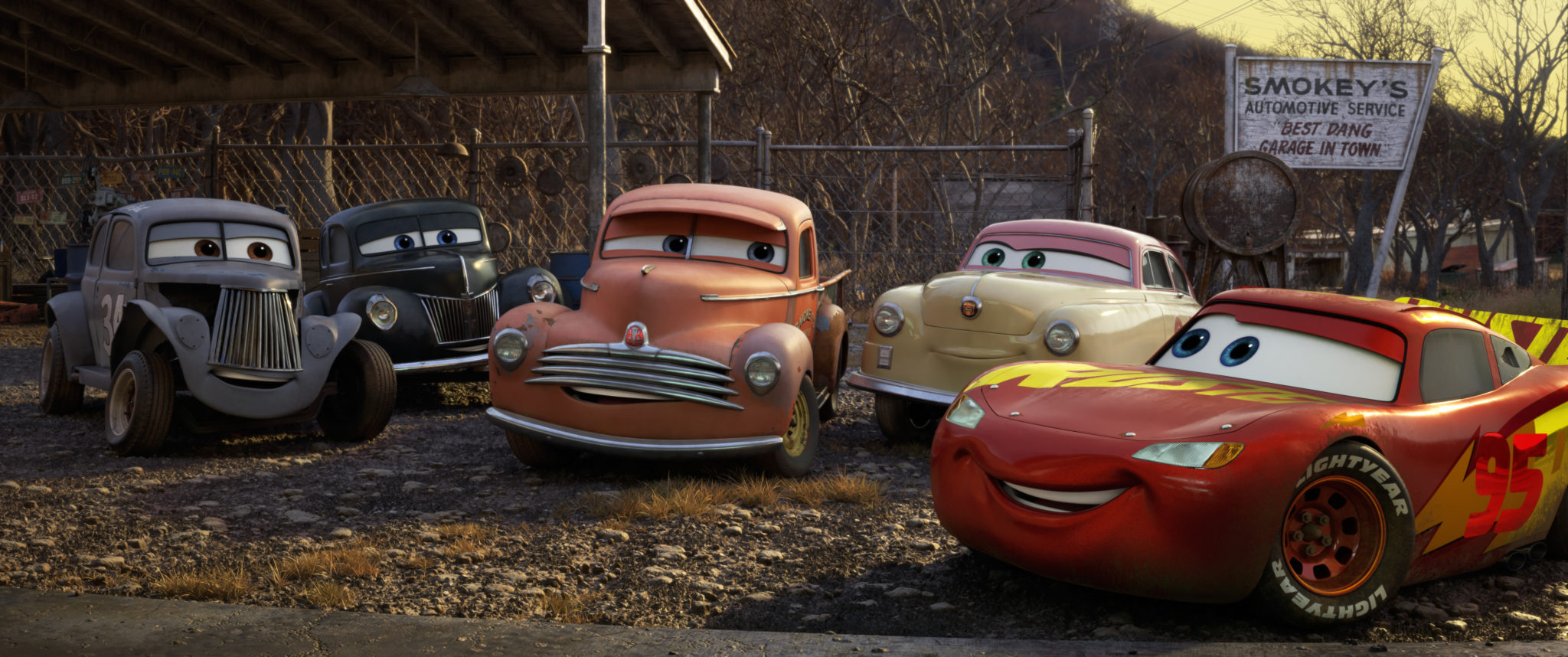 This post contains affiliate links and our team will be compensated if you make a purchase after clicking on the links.

Much like Lightning McQueen, the Cars films are Pixar's own underdog. It was never a critical darling like any of the other Pixar productions, although the merchandise certainly outsold everything else for the studio. The characters were memorable enough but they lacked the zeitgeist notoriety of a Woody or Dory.
Cars 3 feels like a car with a new engine and a full tank of gas. It's repurposed the physical stakes of Cars 2 with the warm, if admittedly quite safe, storytelling of the original Cars. In the tradition of sports films and previous Cars entries, there is a race that must be won. Only this time, the race is within. Can Lightning McQueen outrace his own career?
After years of being on top in the racing world, Lightning has settled into a comfortable groove with his friends. He travels, he wins, he goes home to Radiator Springs. But he misses Doc, and as he gets older he daydreams of his mentor's words of wisdom. Lightning and his fellow racers share a friendly rivalry on the tracks, seemingly with all the drama behind them. On top of the world and cruising through another season of racing, Lightning is living the good life. That is, until the next generation of racers, led by up and comer Jackson Storm, begin pushing out the older models. It puts the character in an interesting position as he watches his competitors and friends of the same age begin to retire around him. Lightning begins to wonder whether he truly belongs out on the racetrack or if he's going to stop anyone from letting him out there.
Brian Fee makes his directorial debut with staggering sense of scale. After working as a storyboard artist for Cars, Ratatouille, and WALL-E, Fee takes full advantage of the Pixar approach to storytelling; i.e, flawed characters are paired up to go on a journey together. Sweeping digital vistas are filled with a lifelike quality that adds an atmosphere not present in the other Cars films. The driving feels more intense, with several sequences legitimately on par with full throttle action scenes that demand your attention. The moment in the initial teaser trailer with Lightning crashing has legitimate urgency. As one of the common complaints about Cars is how the character designs make it feel less "mature," a complaint to which I call shenanigans, the more grounded sense of the crash sequence feels more immediate in a way the other films had not achieved. Just because it's aimed at children doesn't mean it's any less capable of sincere emotions. Not to be mistaken with tonal inconsistency, something this film has nothing to worry about. It earns the tone it's going for.
After his crash, Lightning seeks help from a young trainer named Cruz Ramirez (Cristela Alonzo). Cruz shows him around the modern training exercises to increase his speed, to which naturally Lightning scoffs at. Cruz also has her own set of problems stemming from self-doubt. She couldn't cut it as a legitimate racer so she settles for training others. Where the film could have regressed into a "no school but the old school" mentality or one that tosses aside the older make for the new model, Cars 3 finds a balance. The film understands the pros and cons that come with material both old and new, eventually finding a happy middle ground between the two. Lightning goes to her for help but he slowly realizes that maybe he's the one who should be helping her. It's that sort of sincerity that keeps the film feeling fresh even a decade after the initial franchise outing.
Tugging further on the heartstrings, Cars 3 has recorded sound clips of Paul Newman as Doc Hudson, back on his work from the original Cars that wound up on the cutting room floor. As Lightning ponders his own legacy, he flashes to old discussions with Doc about the old racing days and times when he was truly happiest. It's that sense of self-reflection that makes this Cars entry standout among the best recent sports films. Not to say it's on par with Creed but as someone who was entirely won over by Cars 3 after not initially anticipating it, it's at least on the same level of some of the other Rocky sequels (Rocky 3 to be exact). There are definitely inklings of Rocky Balboa and Creed nestled away too.
Cars 3 is filled with sincerity. Sure, the message is simple but Cars 3 takes an honest route with it.
Without getting into spoilers – Cars 3 shows it's never too late to be great at something you love. And just because you try your best doesn't mean you will always come out on top. There will always be times when you lose, just like there will always be opportunities to shine. You might shine in ways you won't expect. Fear of failure should never stop someone from trying, or you just might miss something special along the way.
It might not win over too many new fans, but Cars 3 completely satisfies as a potential trilogy closer.