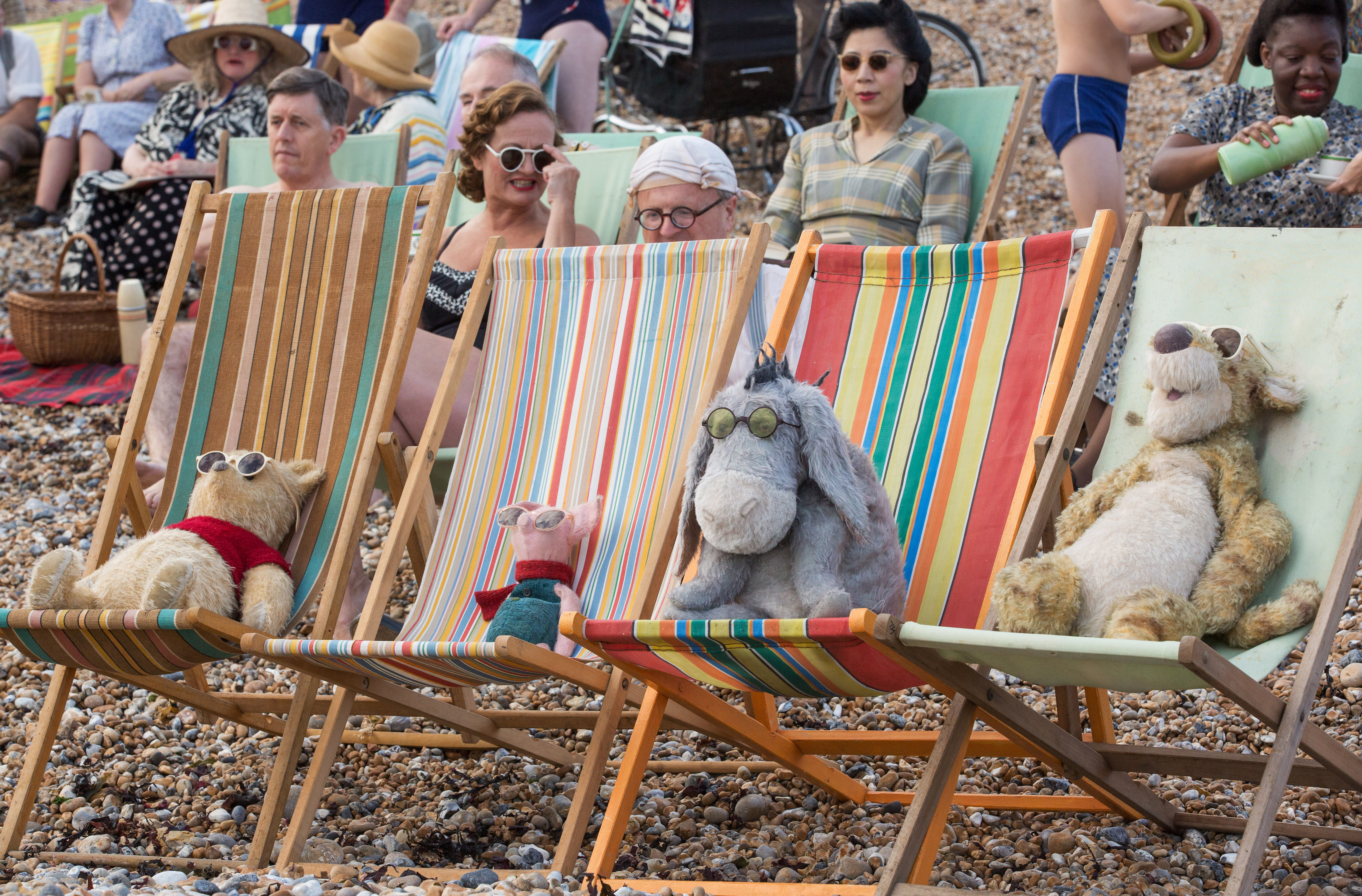 This post contains affiliate links and our team will be compensated if you make a purchase after clicking on the links.

"Doing Nothing often leads to the very best Something!"
Disney's Christopher Robin in the simplest of terms is an instant classic, bringing you right back to the magic that started it all with the original Winnie the Pooh stories by A.A Milne. The film is nothing short of spectacular, jam packed with everything you could want from a Pooh picture while still finding a way to add the necessary mature undertones that bring a new found relevance to today's fast paced society.
It all boils down to something so simple, yet profound: Do Nothing. To explain, the film's message is all about taking a step back and finding the joy in even the smallest of moments. Time is precious, and we could all use an escape from the easily laid traps that come with overwhelming responsibility, selfishness, and stressful undertakings. The movie's tale isn't preaching at you to shirk away from your obligations, but instead offers a very sobering reminder that we all have limits. Life is meant to be lived with an element of fun and simplicity. Christopher Robin goes back to basics, and in today's day in age, it's important that we do the same.
From start to finish, there are so many adorable moments. You can see from the teaser trailers and featured sneak peeks, this is a feel good movie for all ages. There will be plenty of laughs in store, as this is the first time we see the world of the Hundred-Acre Wood jump out into the real world. Yet, don't be fooled. This film has a heavy weight on its shoulders, as there is a deeper emotional connection that will make you gasp and possibly shed a few tears. Some of the best moments from the picture come from the deep scenes that play out. It hits you like a ton of bricks, because you wouldn't expect that from a Winnie the Pooh film. It's fully immersive and inclusive for all involved.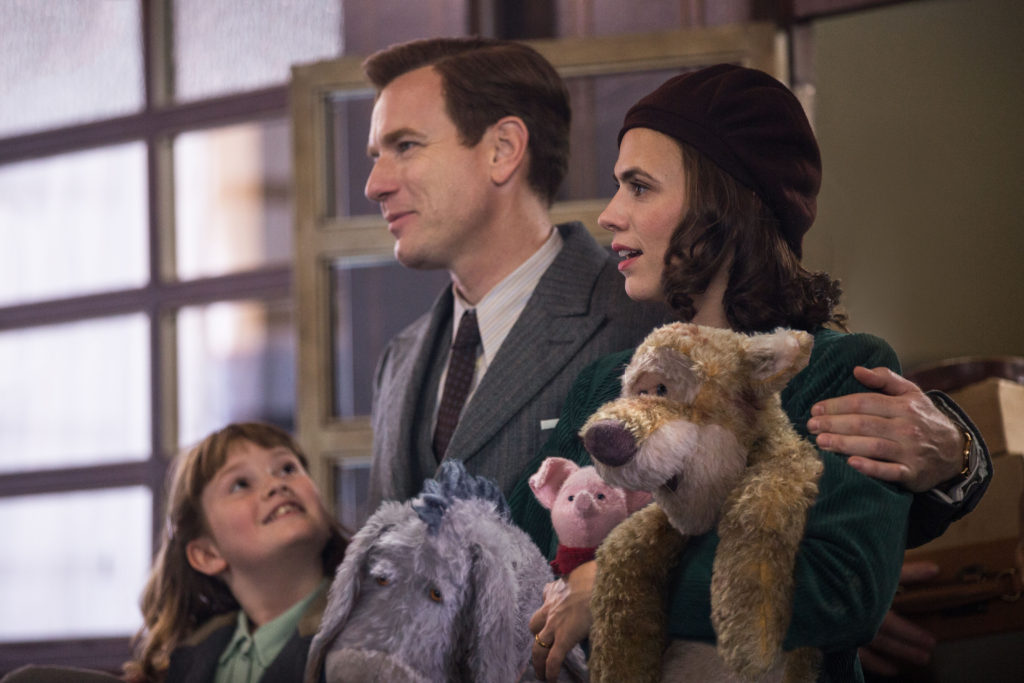 Children will get the same joy and excitement from all the antics and comedy while adults will get their chance to participate in a fully fleshed out narrative. The film matures with the audience, creating a timeless element that transcends into something truly magical. Good story aside, nothing stands out more than the rock steady performances given by all involved with this project. This star studded cast really uses every ounce of talent to bring it all together, lead by the legendary Jim Cummings.
Though Cummings has worked on so many projects for Disney over the years, Pooh has always been a staple. The man and the bear are one. Cummings really brought everything he had into this performance, and it is very safe to say this is one of his absolute best. He pulls on every heartstring, makes you grin until your cheeks hurt, and does it with such grace. It's such a beautiful thing, as he has said himself. Not a single person can walk out of the theater with a negative thing to say because Jim Cummings is in a class all his own.
Ewan McGregor brings his "A-Game" as Christopher Robin, making the character his own with relative ease. Hayley Atwell, though limited in screen time, also does a tremendous job in her supporting role. It would be great if we had more time to contribute to her character, but given the nature of the film, it's not surprising she doesn't get more to work with. Let's also not forget Bronte Carmichael, who also provides a solid and adorable performance. Though The real magic comes from our furry companions, as Brad Garrett, Nick Mohammed, Peter Capaldi and company stay true to what makes Winnie the Pooh such an enduring franchise. It all comes together so splendidly.
Christopher Robin hits the mark, making you eager to go back and experience it all over again. This is a film that would make Walt Disney proud, being a perfect way to end the summer. Make sure to experience it on the silver screen, though please bring a box or two of tissues and possibly a jar of honey for a quick snack.