This post contains affiliate links and our team will be compensated if you make a purchase after clicking on the links.

A new expedition in an uncharted territory awaits eager explorers with the upcoming debut of Calico River Rapids, opening at Knott's Berry Farm. Knott's popular Bigfoot Rapids white water raft ride will undergo a major renovation with the addition of new features to the attraction including new animatronics, themed show scenes, a new story overlay and plenty of dynamic water effects. The arrival of Calico River Rapids is one of the many exciting experiences that Knott's guests can enjoy in 2019.
On the outskirts of Calico, a new expedition in an uncharted territory awaits eager explorers with the debut of the park's newest attraction, Calico River Rapids. Opening on Friday, May 17th, the new white water raft ride takes explorers on a search for a new land where indigenous wildlife, treacherous roaring rapids, dynamic water effects plus a variety of wild surprises will be encountered along the way. The attraction comes to life with new animatronics and special effects designed and manufactured by Garner Holt Productions, Inc.
The circular raft ride, which seats six passengers, will traverse through unexpected twists and turns, rushing waters and rapid currents as it navigates the unexplored river path.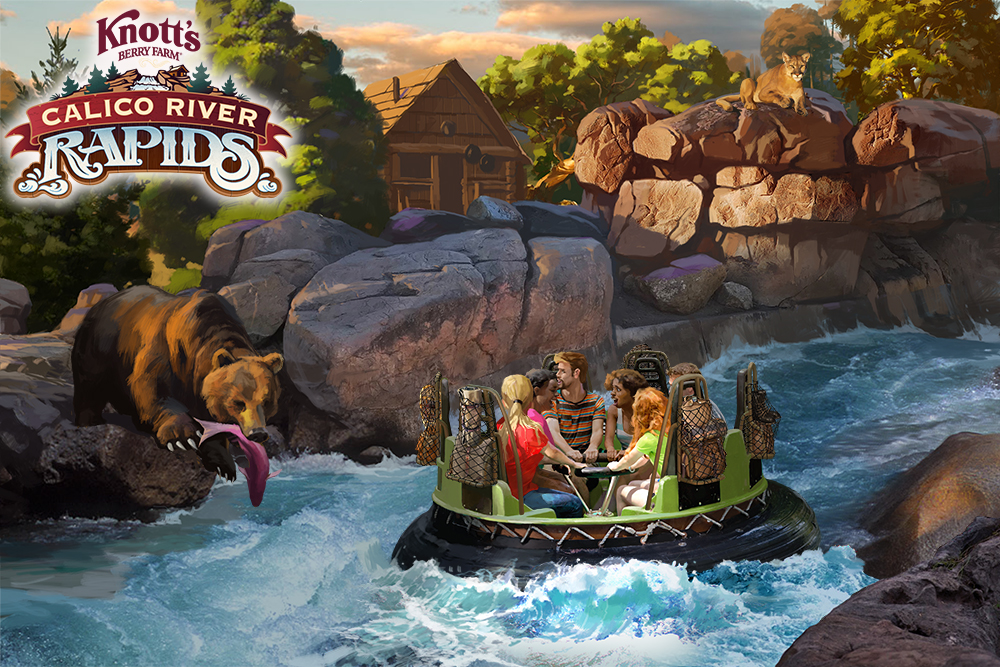 Also in summer 2019, the fan favorite Old West adventure will continue with the return of Ghost Town Alive!, as a new storyline set in the town of Calico is unraveled for guests to discover starting May 25 – August 18 and weekends from August 24 through Labor Day, September 2. During Ghost Town Alive! guests may return to the streets of Calico and experience an authentic western adventure by becoming a star in the day's evolving storyline, as they unlock adventures through interactions with the townsfolk or by joining in on the town's activities. And as night falls, even more, summer fun will continue throughout the park with new entertainment offerings.
Source: Knott's Berry Farm