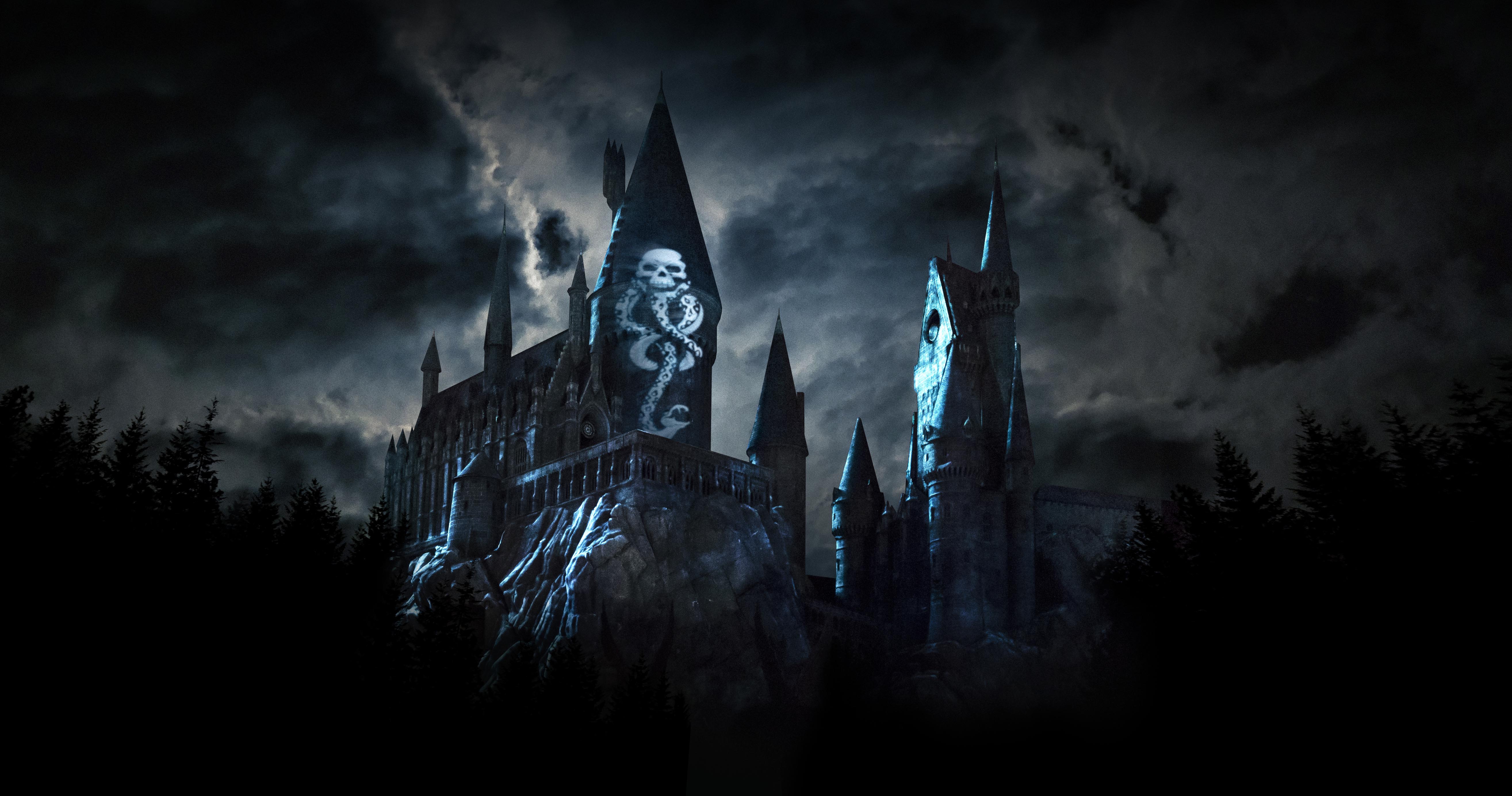 This post contains affiliate links and our team will be compensated if you make a purchase after clicking on the links.

Something wicked this way comes to the Wizarding World of Harry Potter at Universal Studios Hollywood. Returning on May 25th, Dark Arts at Hogwarts Castle will send Hogsmeade village into the depths of darkness.
Make sure to suit up in your wickedly evil robes and break out your Azkaban prison garb, as the party kicks off for a limited time run with a special digital projection show that is sure to bring a dastardly smirk to your face. The show features piles of skulls, crawling spiders, and other wicked creatures as they navigate in and around the majestic Hogwarts Castle.
It's an experience that will leave you feeling mesmerized, unleashing the darkest creatures and villains from the Wizarding World right into Universal Studios. A new limited edition wand will also debut to mark the occasion as a Universal theme park exclusive. Don't miss your chance to be part of the magic!
Dark Arts at Hogwarts Castle returns May 25-27th at Universal Studios!