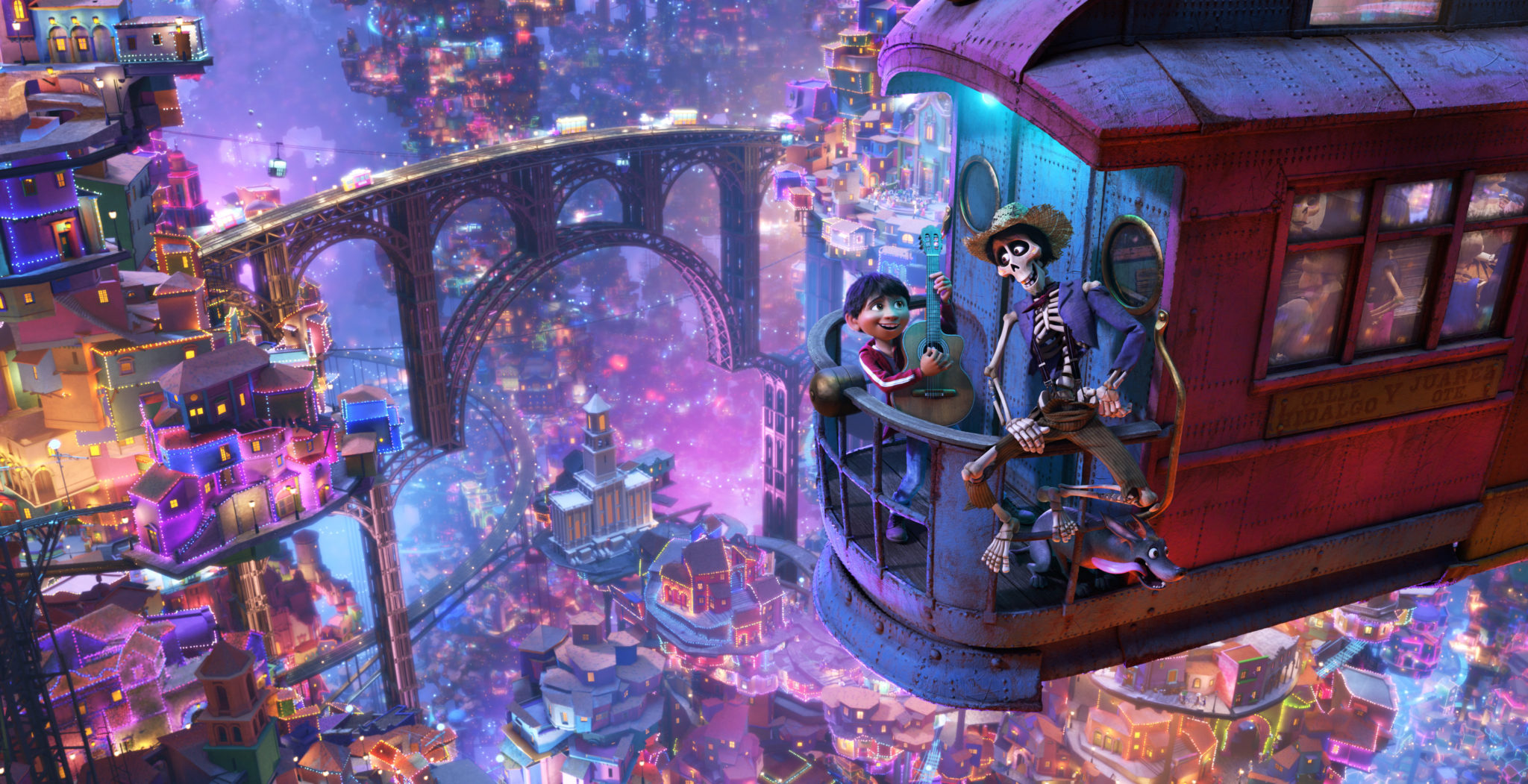 This post contains affiliate links and our team will be compensated if you make a purchase after clicking on the links.

Hollywood's legendary El Capitan Theatre presents a special engagement of Disney•Pixar's COCO November 22 to December 10, shown in brilliant Dolby VisionTM Laser Projection & Dolby Atmos® Sound Technology. Tickets are now on sale at www.elcapitantickets.com, by calling 1-800-DISNEY6 and at The El Capitan Theatre box office.
"From the moment the El Capitan Theatre guests experience our all-new COCO inspired Curtain Show they will be swept away on a musical adventure," said Ed Collins, General Manager of The El Capitan Theatre.
The Curtain Show, a fiesta of lights featuring music and imagery of Disney•Pixar's COCO, will only be seen at The El Capitan Theatre. The presentation also includes the all-new featurette OLAF'S FROZEN ADVENTURE.
Collins continued, "After the featurette, Olaf himself will appear live on stage – also only at the El Capitan Theatre.  And from November 21 to 26, see the Grammy Award Winning MARIACHI DIVAS as seen at Disneyland live on stage with BALLET FOLKLORICO LOS ANGELES as guests enter our theatre during the first week.  There's just no better place than The El Capitan Theatre to enjoy Disney•Pixar's latest masterpiece."
On Tuesday November 21, 2017 be amongst the first to experience the new film from Disney•Pixar as part of the COCO Special Opening Night at the El Capitan Theatre with raffle prizes & more surprises! Each ticket will include an exclusive poster, a reserved seat, popcorn in a souvenir tub, and 20 oz bottled beverage.
Daily showtimes are 10:00AM, 1:15PM, 4:30PM, 7:45PM, and 10:50PM* (*10:50PM Show Opening Weekend, Nov. 22 ‐ 26, plus Fridays & Saturdays following.) Showtimes and dates are subject to change. Special group rates for Disney•Pixar's COCO of $12 for parties of 20 or more are available by calling 1-818-845-3110.
Tag us using  #ElCapitanTheatre  |  @ElCapitanThtre
MOVIE & MEAL with HARD ROCK CAFÉ – Park Once – Enjoy Twice. Book a Movie & Meal Package with the El Capitan Theatre and the Hard Rock Café! For one low price of $40.00 per person. Reservations are required in advance (24 hrs – business days). RESERVED SEAT ONLY – NO CONCESSIONS INCLUDED. Guests will be directed to go to HARD ROCK CAFÉ after their movie. Guests will select their entrée upon their arrival at the restaurant. Menu items cannot be substituted. Tax & Gratuity Included. Additional items, including alcohol, are not included and if ordered, will be paid for by the guest at the time of service.
The El Capitan Theatre will also host TINY TOT TUESDAYS during the first shows on November 28 and December 6; during these special screenings, parents and small children may enjoy the movie in a tot-friendly way—with lights dimmed rather than out and reduced sound levels.65[]'