This post contains affiliate links and our team will be compensated if you make a purchase after clicking on the links.

"Capture the Command Post"
Back in 2004, Star Wars Battlefront debuted on the PS2 and ushered in a one of a kind Star Wars experience that still holds a special place in the hearts of fans across the galaxy. Since that day, we've seen the debut of 4 major releases under the Battlefront banner.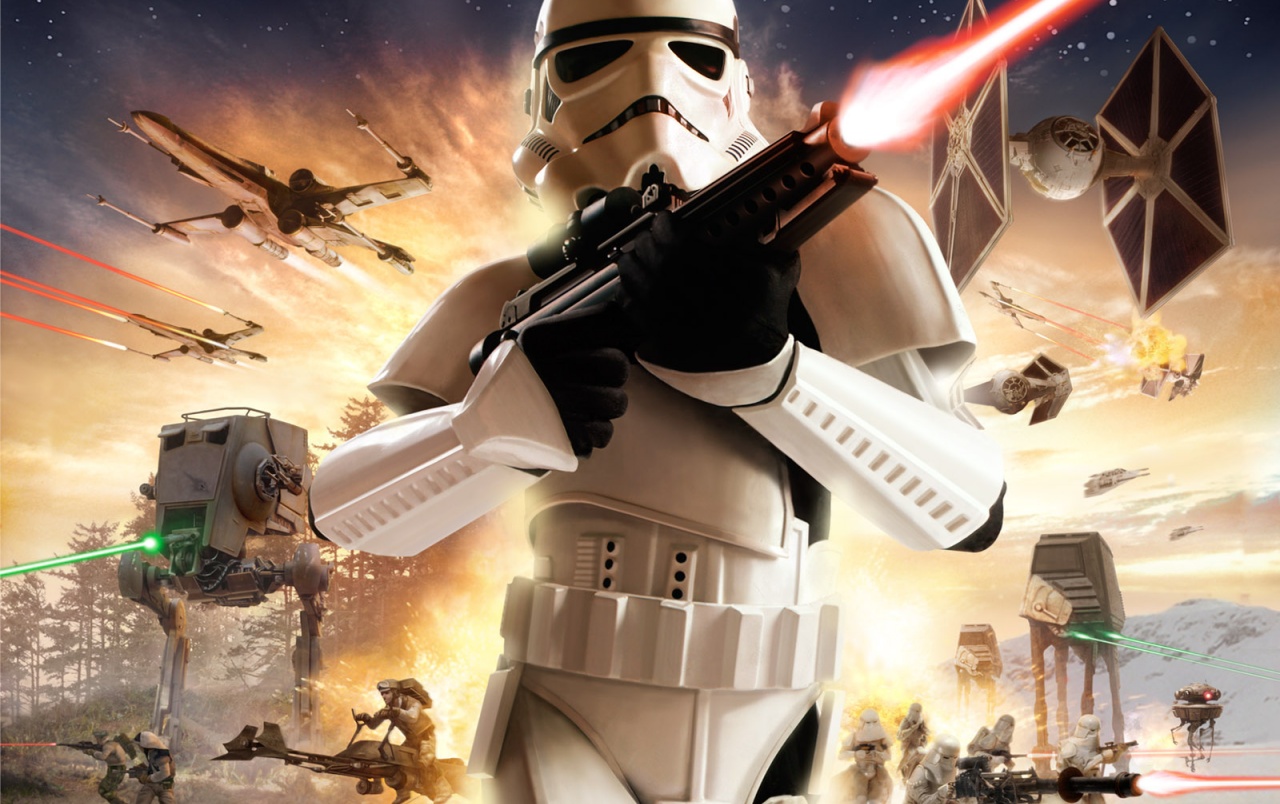 As a devoted fan, I've had the pleasure of playing every version of Battlefront. Growing up with Star Wars, it was big step closer to being a part of the Star Wars universe.
When that first game came out, my mind was blown. There were real battles, real locations, real experiences. It was one of the most exhilarating feelings and completely unforgettable.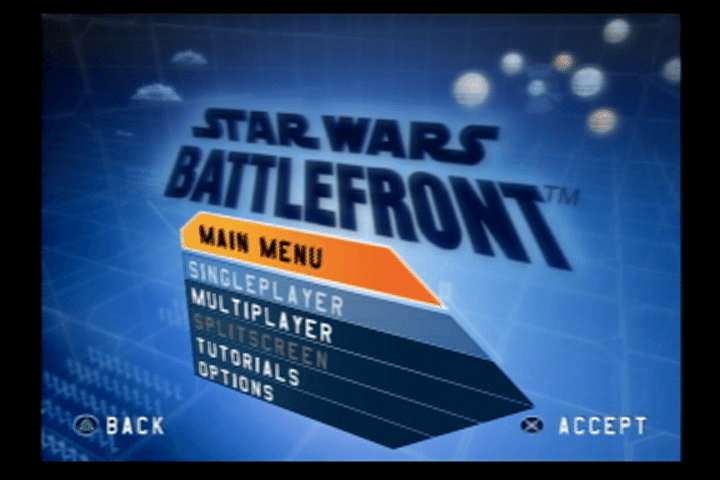 Sadly, that feeling would be short lived. I moved away from the family console and went into an Internet-less void with no console or capable PC. The best I could do was bum off of my brother during family visits. Every holiday, summer, or short break, you could find me plugging in my controller and jumping back into the action.
Thankfully, college acceptance letters came and gave me an excuse to get a new laptop. I grabbed a PC copy of the original Battlefront II without hesitation.
The game was breathtaking and took a big step up from the first version. We got space battles, a full roster of iconic heroes, and the ability to play online with others. To this day, Star Wars Battlefront II is my personal favorite.
The reason for that is the balance between both eras of the Star Wars saga in both campaign and multiplayer mode. Even if you wanted a solo round, no pun intended, you could switch to "Instant Action" and not have to worry about running out of game to play. Overall, it's a tough game to beat since it gave you the most content it possibly could.
Strangely enough, even when the game got repetitive, fans found a way to keep the excitement alive. PC gamers had the ability to create MOD maps for the game, playing with the mechanics and adding a treasure trove of new challenges for players. Clans formed and dedicated servers were created to compete, goof around, and hang out in. The gaming clan I was a member of, DDC, lead the way in the PC world and brought me some lasting friends out of the fun.
My gamer tag, Rogue_Kenobi, came from Star Wars Battlefront. I still use it to this day to play with not only my old gaming buddies, but new additions to the franchise with the new EA releases. Overall, I couldn't wait for the new games to come out. After all this time, I owe that excitement and anticipation to my love of Star Wars Battlefront II.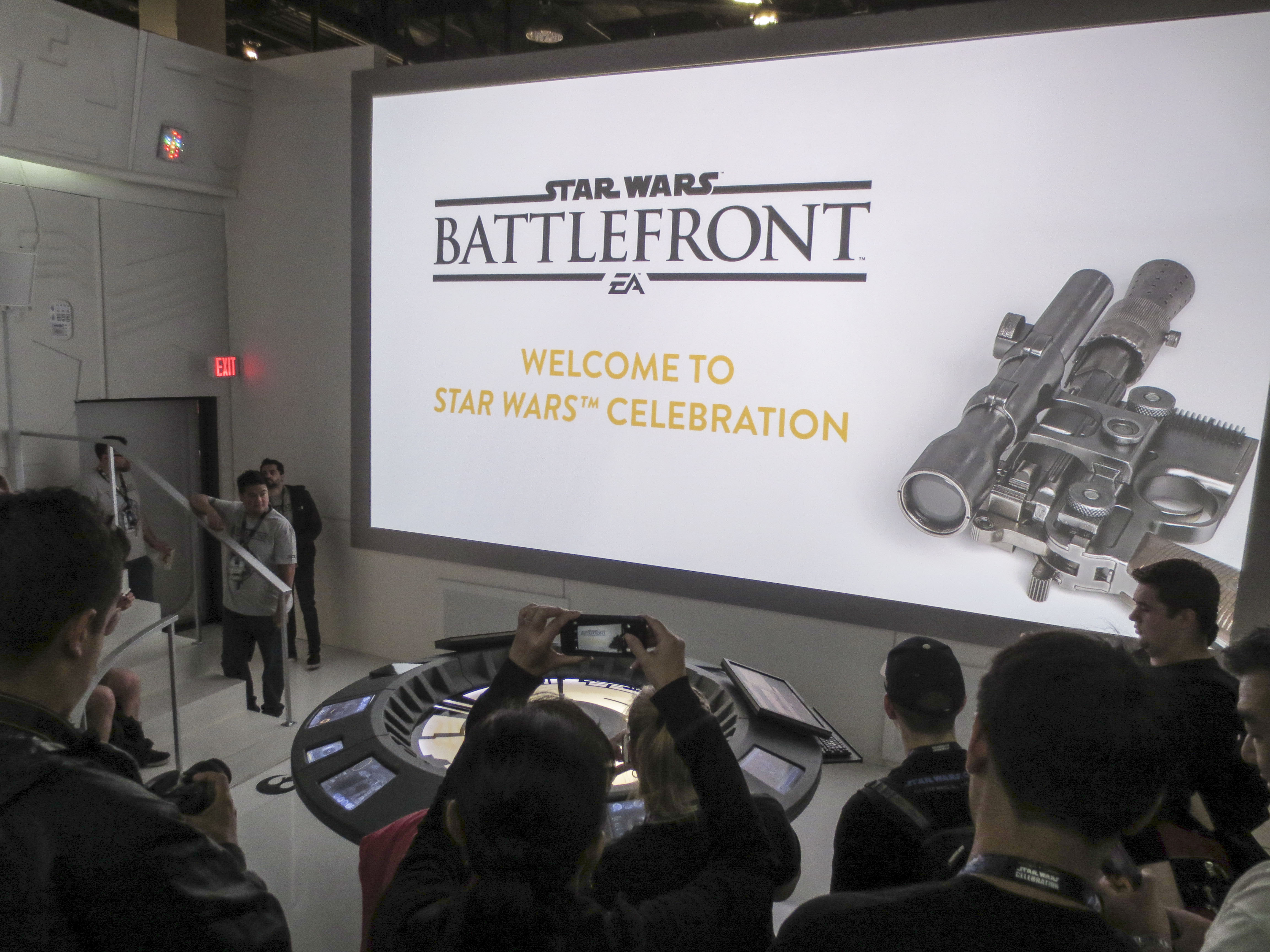 Now that EA has taken the stage, it's hard not to compare to what has come before. The first EA Battlefront game received a backlash of harsh criticism and was a tough sell. It was beautiful, and one of the most realistic depictions of the Star Wars universe. Yet, it was very limited in scope and didn't give us a lot of options. I really enjoyed the game, but can understand why others didn't stay in for the long haul.
Now we have the new Star Wars Battlefront II. This latest version has brought in a lot of what fans have been waiting for: Online Multiplayer, Single Player Campaign, Offline Single and Multiplayer, Multiple Eras, and a few more surprises.
I've been following the game since the debut announcement and haven't missed a thing. Though I'm not as tough to please as some hardcore gamers, I still have standards this game will need to fulfill to gain my loyalty.
To test the waters, I drove down to LA for EA Play and got my hands on the Alpha Demo on Theed. You can see my video from the event below:
Moving on to Beta, Battlefront II has shown there is a lot more scope and vision to the content side of things. The beauty and realism of the first version are still alive, but we aren't stuck feeling like the game is incomplete. When finished, I felt a little bit closer to finding what I've been waiting for. I had a sense of hope.
Now that we have finally reached release day, I can't stress enough how ready I am to take on the galaxy and find my place once again on the battlefield. From what I've had a chance to play so far, it's fun, challenging, and filled with new things to discover.
Hero play is definitely going to be more interesting since you can cross eras from Luke to Rey. Fans are still awaiting more details, as we have not been given the full hero list. Some teases have been given here and there, but there is plenty of room for some new additions.
Though nothing will ever compare to the original Battlefront II, I am ready to grab my blaster and charge off into the binary sunset. Whether or not you are a fan of the series, I hope to see you out there.
You can pick up your copy of Battlefront starting on 11/17 at most major retailers. You can learn more about the game by visiting EA's official site:
https://www.ea.com/games/starwars/battlefront/battlefront-2
May the Force be With You!