This post contains affiliate links and our team will be compensated if you make a purchase after clicking on the links.

"The Ultimate Disney Adventure"
Comic Con is getting a run for its money this year. Mickey and the Gang came out in full force this past weekend. Over the course of the three-day event, there were a lot of unforgettable moments that included film announcements, anniversary celebrations, musical performances, and so much more.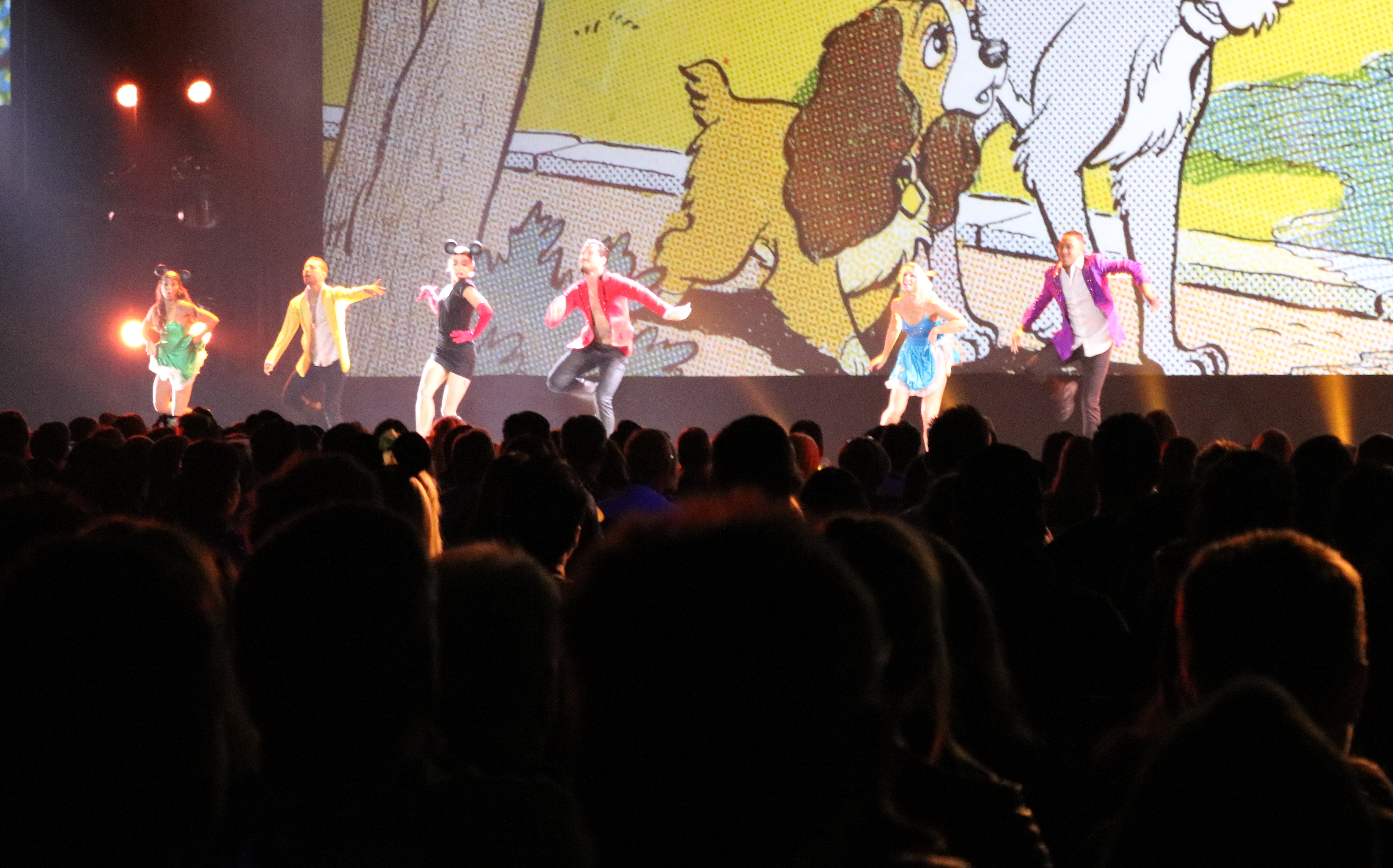 My third outing to D23 Expo, I couldn't be happier with the wonderful mix of new updates and classic nostalgia that makes Disney such an enduring brand.
Starting off the weekend, I was able to attend this year's Disney Legends Ceremony. This was my first time being able to join in the celebration. I couldn't be more thrilled to share in the excitement with the rest of the adoring fans in the crowd. Tears were shed; laughter filled the room, and every single person at the ceremony felt a real sense of joy.
From Oprah, to Stan Lee, to Carrie Fisher, we not only got to catch a glimpse into how they contributed to the Disney Brand, but also had the opportunity to see the realities and triumphs that really makes every inductee deserving of the title Legend.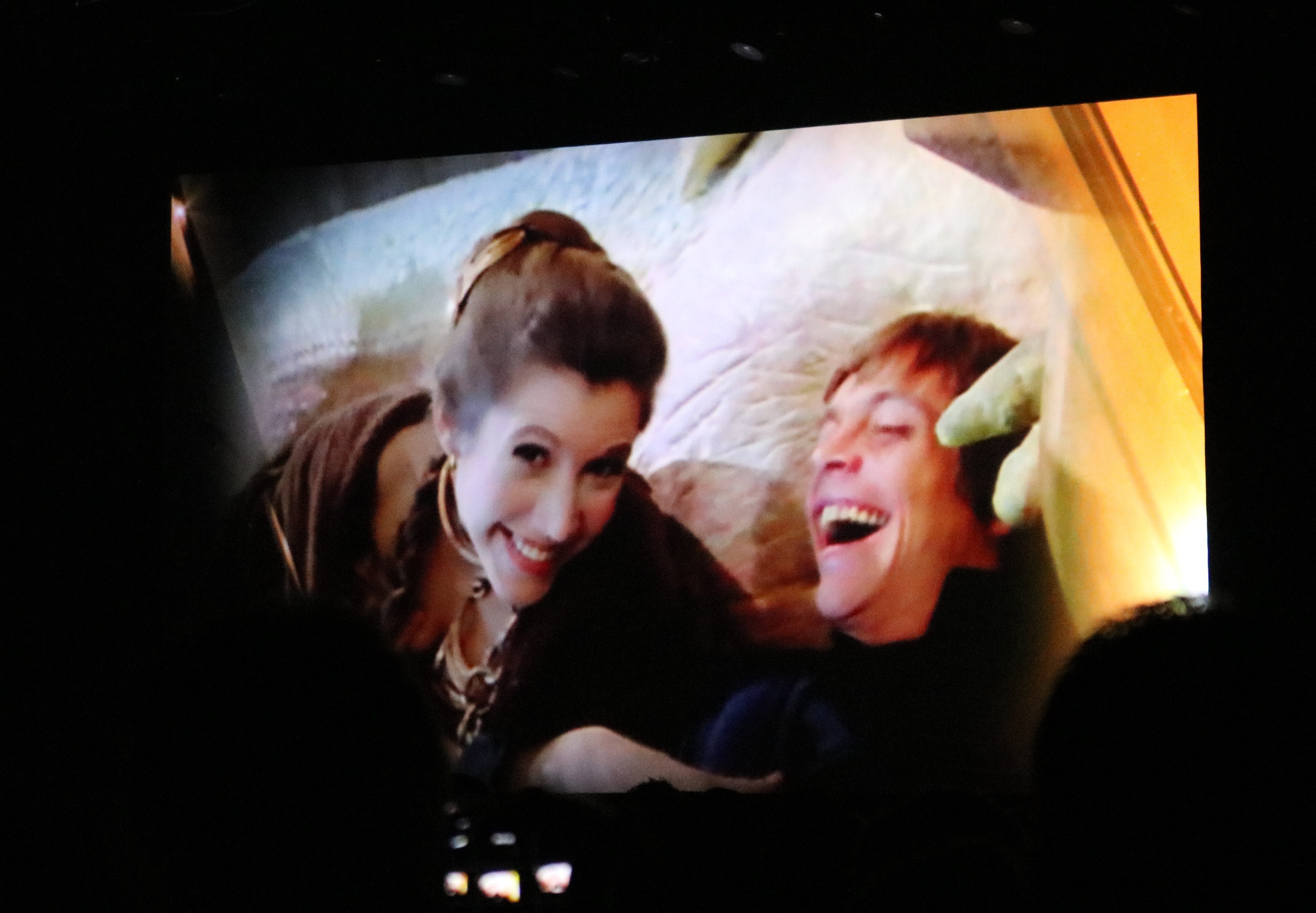 As seen all over the Internet, both animated and live action showcases brought the house down. It's safe to say there is no shortage of great movies coming our way within the next two years. In addition to the expected slate of films, including Wreck it Ralph 2, Star Wars Episode VIII, Frozen 2, and Black Panther, we also got a chance to see some unexpected ideas. A Wrinkle in Time, lead by an all star cast that includes this year's Disney Legend, Oprah Winfrey, will be a huge step forward for the brand. An original idea and adaptation from the classic novel, Disney will get a chance to diversify in a way that many should be pleased with.
Mary Poppins will return to the big screen in a practically perfect way along with some fresh faces that are not only included on screen, but also behind the scenes. A whole new musical accompaniment will be joining the film that will play tribute to the Sherman Brother's classic work on the original movie. Fans were surprised with a teaser trailer that had a live performance from the new film's composer, Marc Shaiman. The musical world of Mary Poppins is sacred to so many, and it's safe to say that Shaiman will be adding to the legacy that Richard and Robert Sherman had so masterfully made.
However, taking a turn around the corner, you might have had a chance to discover some other gems with some of the smaller panels being held at this year's event.
One of those wonderful sessions was with the minds and experts behind Pirates of the Caribbean. Celebrating 50 years of the original attraction, fans got a chance to sit down with Marty Sklar, Tony Baxter, Orlando Ferrante, Kim Irvine, Luc Mayrand, and Nancy Seruto.
This intimate panel reviewed Walt's original vision for the attraction along with the changes and adaptations that have turned it into a Disney Parks classic. Yet, there was a sense of mixed feelings in the room, as many fans booed the mention of Disneyland's latest announcement of removing the infamous auction scene.
One of the most striking moments of the entire weekend came from that panel, as Marty Sklar quickly reminded the booing fans that Disneyland is always changing. He went on to say that he is glad the attraction is not the same concept he had originally worked on. The crowd was silenced, and it was a powerful moment that will not be soon forgotten. Walt constantly made changes, perfected original ideas, and wasn't afraid to evolve. In short, Disneyland is not a museum, but a living, breathing work of art.
Panels, such as the Pirates 50th anniversary celebration, are great opportunities to get insider information, as well as stories that helped shape how Disney has become such an important part of our lives. If you ever get a chance to attend a future convention, definitely give these panels a chance.
Another great aspect of this year's D23 was the throwbacks to films like Hercules, and the Lion King. As both are coming up on landmark anniversaries, the convention hosted two amazing events for the movies. This included talks with the original cast and crew along with some never before seen behind the scenes footage.
Similar to last D23's ending to A Goofy Movie's 20th Anniversary panel, both crowds for the Hercules and Lion King panels got a surprise musical finale. Susan Egan rocked the house with her famous rendition of "I Won't Say" and Carmen Twillie brought along a huge chorus of fans to sing the "Circle of Life" to end festivities for The Lion King.
Going beyond the films, fans got a first look at Star Wars: Galaxy's Edge, which will be one of the largest expansions for the parks. Spanning over 14 acres, Disneyland will have 3 entrances to the land, which will also create a full circle path throughout the park that will connect the previously dead end in Critter Country. A full 3D model was on display along with other concept art and speeches from Imagineering.
With no solid opening date, fans have plenty to be excited about along with an unimaginable amount of anticipation. Star Wars Land won't be the only new addition to the Parks and Resorts slate, as we say goodbye to the Great Movie Ride and Paradise Pier to make way for a new Mickey Mouse Attraction and a Pixar related theme to help push Disney Hollywood Studios and Disney California Adventure into the future.
 Along with all the juicy updates, a very special viewing of Fantasmic was provided to all attendees of the Parks and Resorts event. Saturday and Sunday engagements blew the crowd away with new scenes that include moments from Aladdin, The Lion King, and Pirates of the Caribbean. We were able to catch a glimpse, and were thrilled to be a part of the magic! With summer shows starting this week, it's definitely going to be exciting to have Fantasmic back!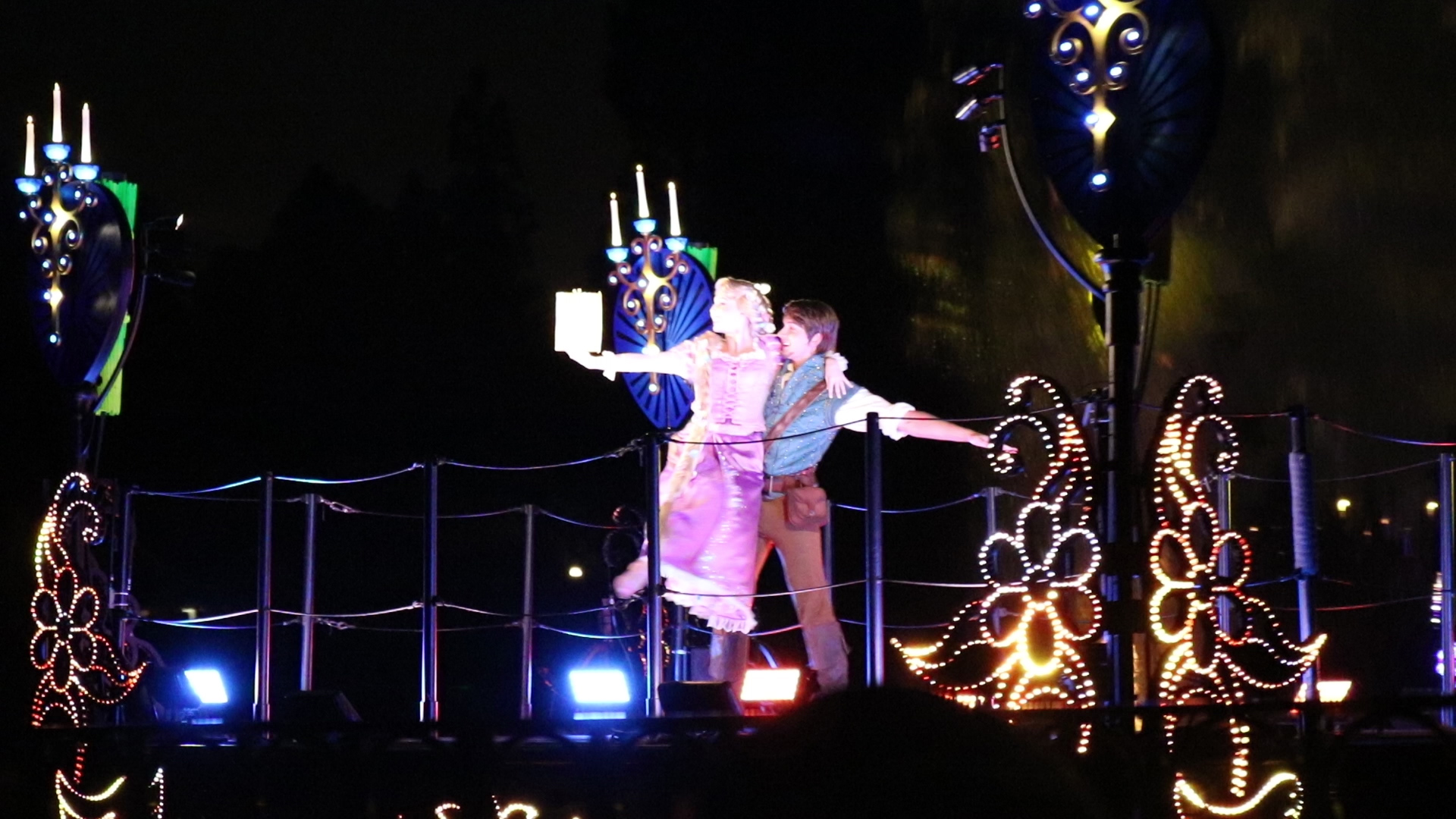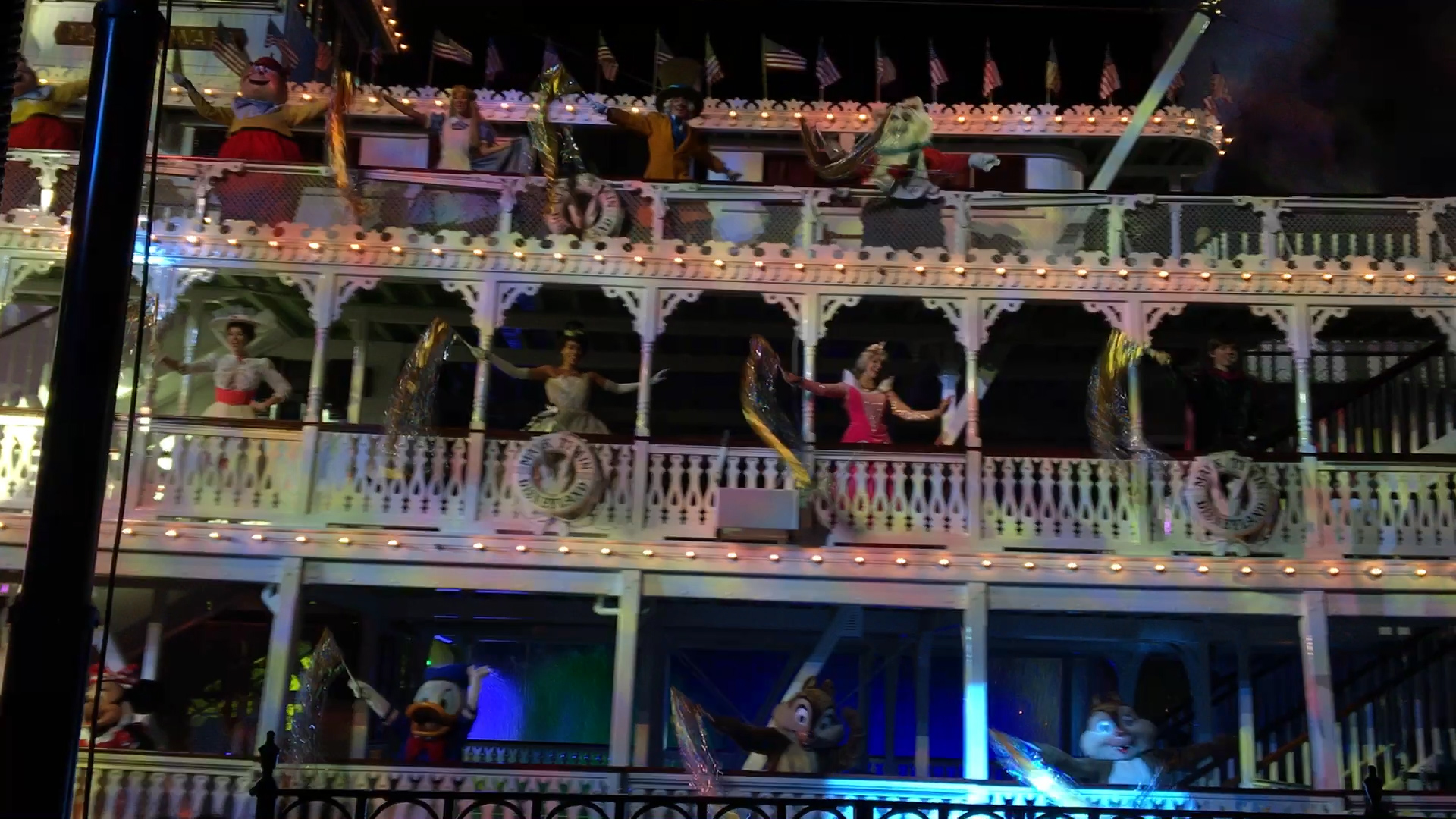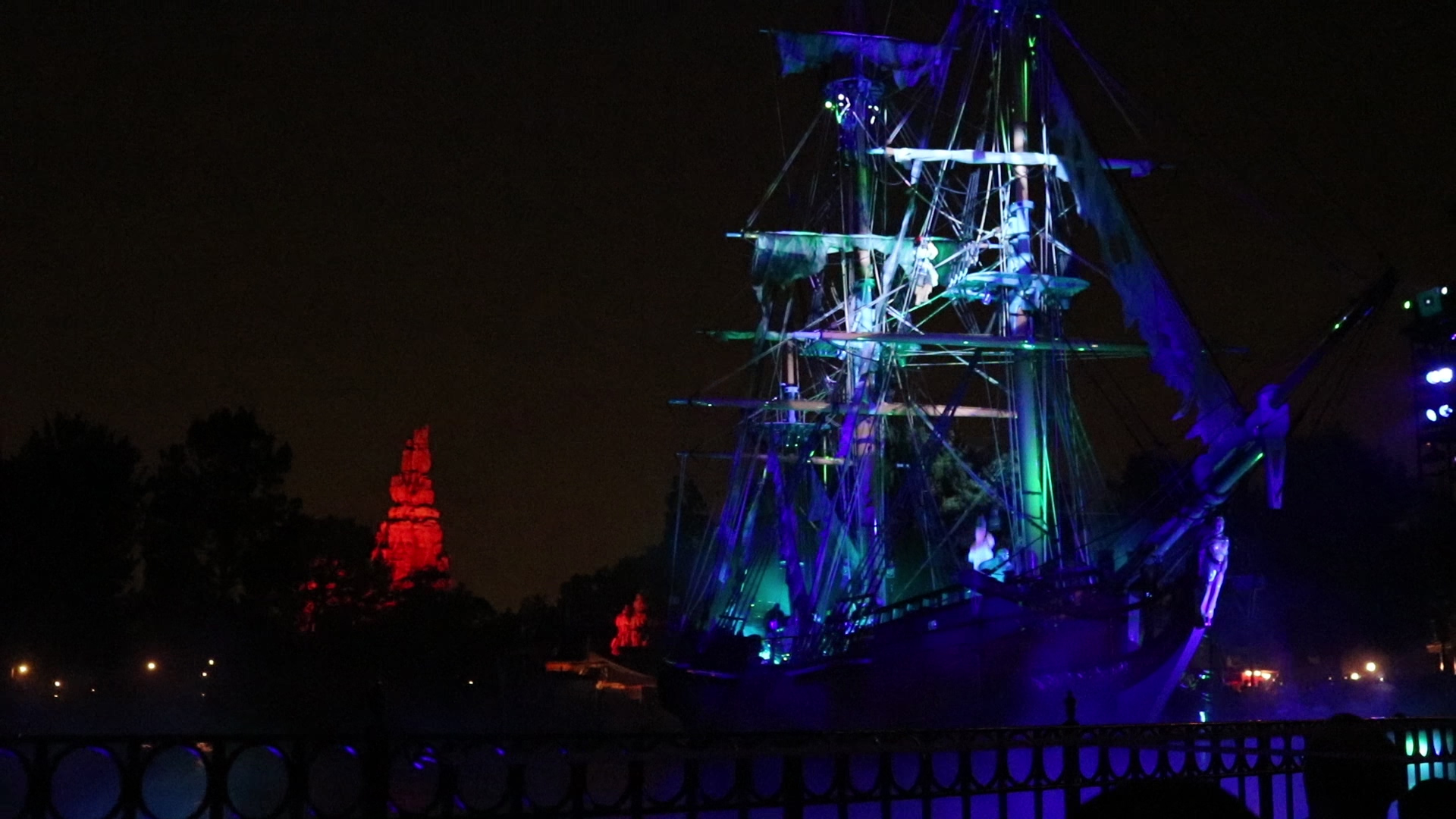 To wrap up the weekend, Alan Menken performed two fully booked concert performances in the main hall. Unlike D23's past joint concert with Menken and Richard Sherman, this show was a full focus on Menken's phenomenal career that included special tributes to his long-term partner and friend, Howard Ashman.
The show had a very personal atmosphere, and the crowd joined Menken in singing and cheering tunes from his entire library that included Little Shop of Horrors, Newsies, Beauty and the Beast, and so many more.
Menken thanked his fans with a special encore going over announcements for his work on the newly announced Little Mermaid live action adaptation as well as Aladdin. Lin-Manuel Miranda will be joining Menken in creating new songs for The Little Mermaid, which was met with thunderous applause. For Aladdin, Benji Pasek and Justin Paul from La La Land fame will be penning some fresh tunes.
Event wise, it was a total success and D23 was a full weekend of moments that are just as memorable as in years past. Every convention draws a bigger following, and it will be interesting to see what the future holds. There was so much to see, so much to do, and so many precious memories to take home.
Here's to D23 2019! See you all there!