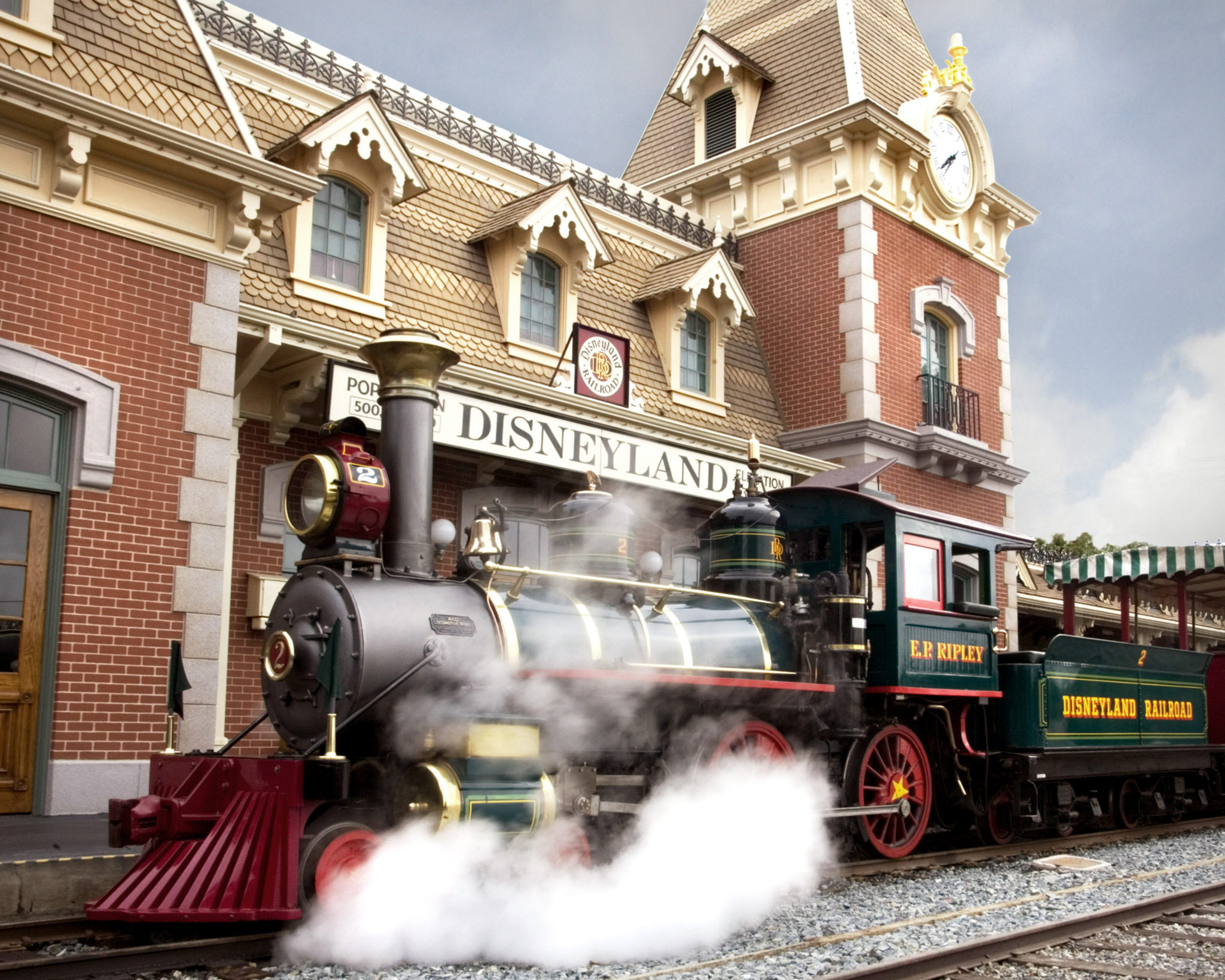 This post contains affiliate links and our team will be compensated if you make a purchase after clicking on the links.

"All Aboard!"
Disneyland will never be complete without the sound of the whistle, the puffs of smoke from the engine, and the ringing of the bells that introduce one of the most iconic parts of the resort, the Disneyland Railroad.
Returning in a big way this past weekend, crowds packed in to see the newly enhanced track and course around the park. Though Galaxy's Edge did shorten the route, it did not cut into the excitement of seeing the latest layout.
The trail was breathtaking and the new trail transports you that much closer into the time of the old west. Along the new track, one of the most visually pleasing settings is the new bridge and waterfall.
Watching the train roll down the track with the sun glimmering against the falls was something new, yet very familiar. That is the aspect of change that Disneyland needs to have, a tribute to what makes the steam trains so great along with a surprise that brings you a step into the parks future. As one of Walt's passions, the effort in bringing the steam trains into full focus is a real nod to what makes Disneyland such a magical place.
The Rivers of America did not take a back seat however; as the Mark Twain and Sailing Ship Columbia took the stage to bring Guests back to the adventurous waters of the American frontier.
With wonderful small touches, like the animatronic animals, the newly centered Native American Shaman, the Beaver teething on one of the bridge passes, and the Fox family leading into Toontown, there were so many fantastic additions to the river.
Other subtle enhancements were made, including new audio for the Mark Twain as well as the Railroad. The Primeval World's upgrade came in projections and digital updates to the gorgeous matte paintings currently used for the attraction.
For those trying to sneak a peek into the continual construction in Galaxy's Edge, we will have to see how the rest of the park will come into play in the coming months. Rock walls safely tuck away the rest of the newest addition to the park, though the park crane and ride building structure can be seen along the way.
If you haven't had a chance to explore the latest updates for yourself, hop on the nearest train and find your way to the frontier. There will be plenty of excitement ahead in both past and future. All aboard, it's time for a grand circle tour in magical flair.