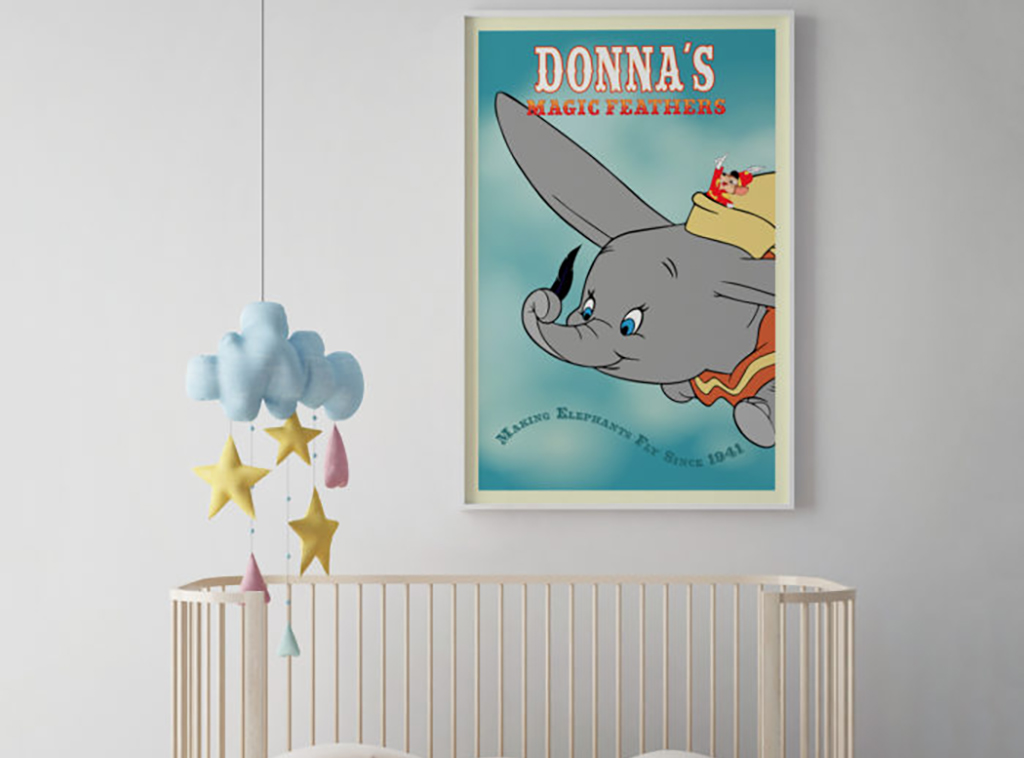 This post contains affiliate links and our team will be compensated if you make a purchase after clicking on the links.

Main Street Art Corner today announced a new personalized fine-art giclée inspired by Walt Disney animated masterpiece Dumbo. The unique print was inspired by Walt Disney's favorite animated film and features Dumbo holding his magic feather as he soars through the clouds while Timothy Q. Mouse points the way. Main Street Art Corner Artist Michael Levey did extensive research of the classic 1941 film to create this unique piece.
"Magic Feathers" is available as an 18" x 24" or 24" x 36" or 36" x 48" print on fine-art paper, as a frame-ready canvas or gallery-wrapped canvas. Prices start at $86 for an 16" x 20" print on fine art paper. The print can be personalized with a name and year, making it the perfect gift for newborns and flying elephant fans everywhere.
For more customization information or to order, please visit http://msartcorner.com/product/disney-dumbo-magic-feathers-personalized-giclee-print/.