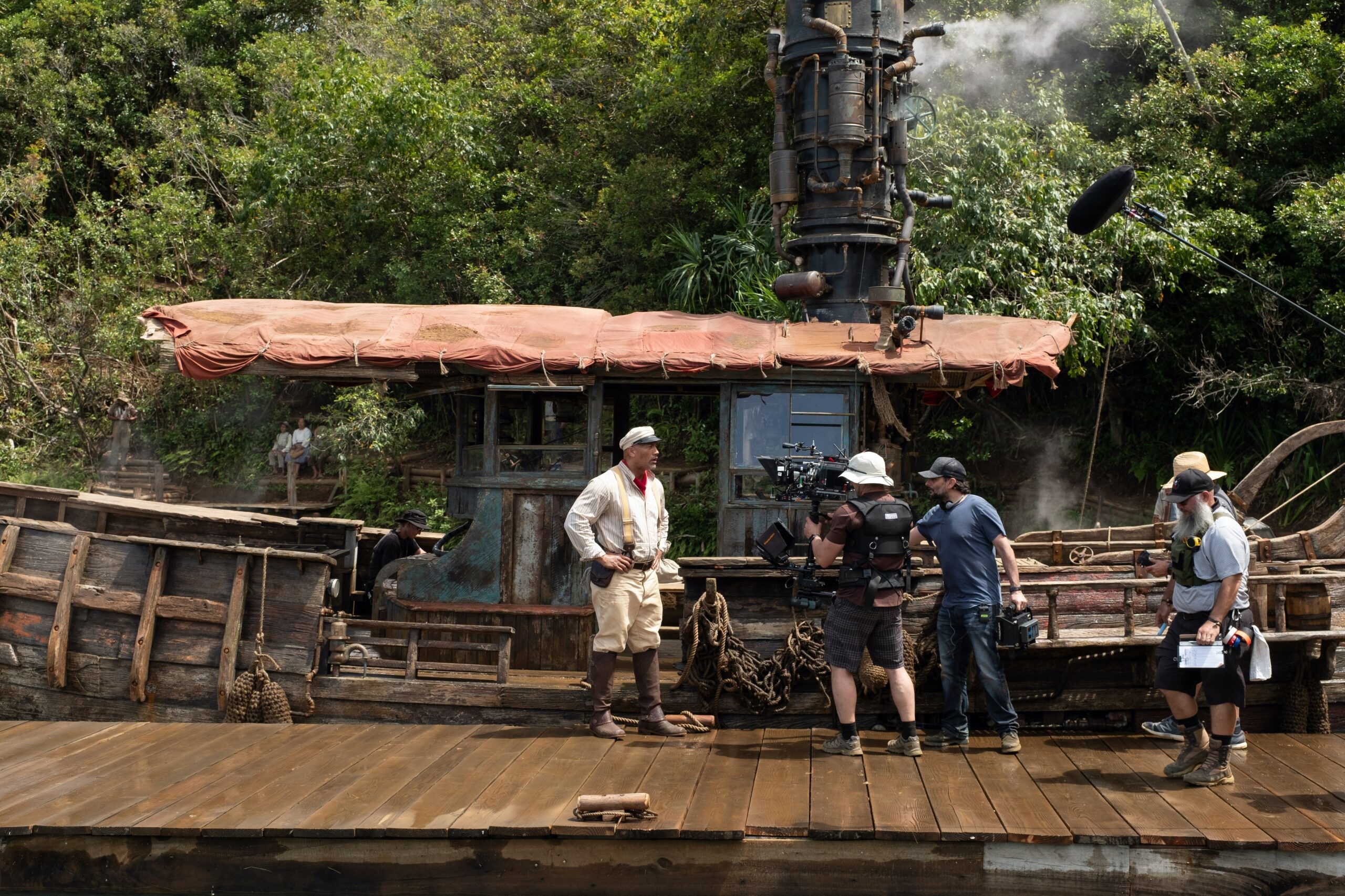 This post contains affiliate links and our team will be compensated if you make a purchase after clicking on the links.

From Disney comes "Jungle Cruise," a rollicking thrill ride down the mighty and untamed Amazon inspired by the classic Disney theme- park attraction, and starring Dwayne Johnson and Emily Blunt. With gruff, wisecracking skipper Frank Wolff (Dwayne Johnson) at the helm of the La Quila, his ramshackle-but-charming boat, the adventure of a lifetime is about to begin!
During a recent press conference, we heard from Dwayne Johnson, Emily Blunt, Jack Whitehall, and Edgar Ramirez.
When presented with the project, Dwayne Johnson said yes immediately, he commented "It was really good and immediately saw the potential of the opportunity." "And that opportunity was to take a beloved and iconic Disney ride, since 1955 when the park opened.  This was, Walt Disney's baby.  There were a lot of elements that I felt comfortable with saying yes, I will come on board, I'll partner with you guys, and we will develop this thing" he added.
"'Jungle Cruise' is about adventure and about life, and living a full life," says Dwayne Johnson, who is also a producer on the film. "And being aware of that and breaking through barriers by doing things beyond what people think are your limits. 'Jungle Cruise' is an adventure: it's fun, it's magical, it's mystical, it's dangerous, it's exciting."
The Jungle Cruise attraction at Disneyland park has been thrilling visitors since it first opened in Anaheim, California in 1955. The attraction's popularity led to its inclusion as one of the opening day attractions at the Magic Kingdom park at Walt Disney World Resort in Florida in 1971, and Tokyo Disneyland in 1983. In 2005, Hong Kong Disneyland featured a modified version—Jungle River Cruise—as one of their opening day attractions as well.
The tone of the attraction was more serious when it opened, on the first day Disneyland Park welcomed guests in 1955. The river has changed course through the years and additions included the elephant bathing pool, gorillas in the safari camp, and a new piranha scene.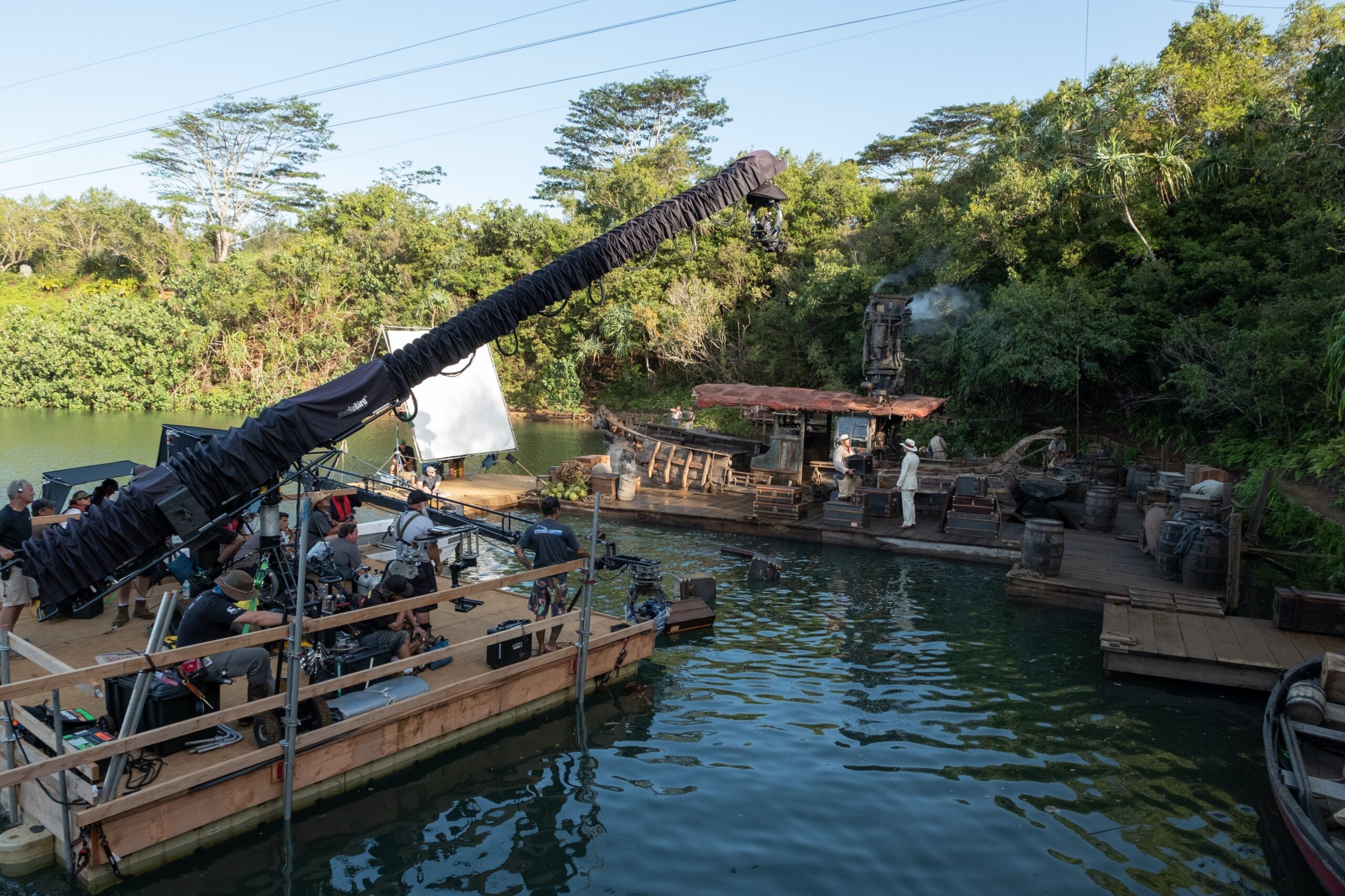 "From the beginning, we wanted to ensure that every element of the Jungle Cruise attraction—the spirit and great reverence that we have for it and Walt—are in the movie," remarks Johnson. "We've worked closely with the tremendously talented team of Disney Imagineers to make sure that we are servicing all these memorable moments and integrating them into this epic adventure. This is what makes this project so very special. It's been years in the making to pay homage to this wonderful piece of Disneyland history and we're very, very excited about making a great movie that honors and respects the Jungle Cruise ride."
When asked: What was it like seeing yourself for the first time?  Because, without spoilers, you have a fantastic look in this film. Johnson responded with, Iconic. Edgar Ramirez said, "I mean it, I was-I was-I was very happy.  I was very happy that those snakes weren't anywhere near me during the shoot." He added "I'm super-afraid of snakes, and we encountered some of them when we're shooting in Atlanta, you know.  'Cause, we were-I mean, we shot in real locations and we dressed them to look like the Amazon.  It's incredible.  I come from an Amazonian country, and I saw the movie for the first time at the premiere."
Producer Hiram Garcia weighs in, "Jaume just has this unbelievable perspective on the material. Not only is he extremely talented and a true artist who gets down to the nitty-gritty of character and story details but he's also able to take a step back and just look at everything as a whole, reevaluate any situation and adjust. He's such an unbelievable collaborator."
For Dwayne Johnson, Collet-Serra's vision and "unique sense of what this movie should be" was paramount. "He comes from a very unique and special cadre of Spanish directors who not only have an incredible work ethic and a great visual aesthetic but can tell stories through their camera work," explains Johnson. "When you think of all the elements that a Jungle Cruise movie brings to the table, it's essential to have this kind of artist leading the charge."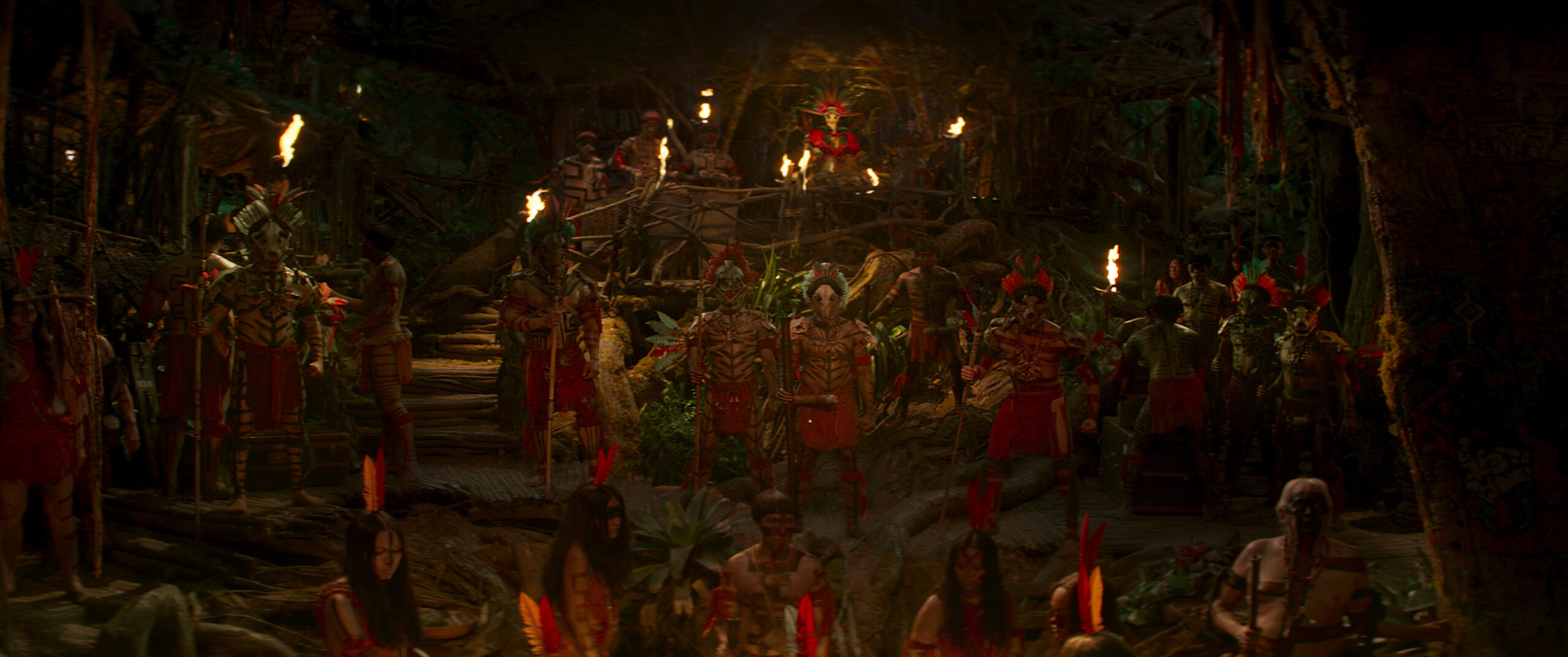 For Collet-Serra, his work with the filmmakers commenced with a definitive tone in mind. "The Jungle Cruise ride is beloved by many people, not only because it's been there for a long time but because it's one of the only rides that the whole family can enjoy together," says Collet-Serra. "You can bring a baby and you can bring your grandma so, in a way, we wanted to make a film that reflected that. A film that the whole family could enjoy together. So, that was the starting point for us."
Transporting fans to an exciting new world while simultaneously bringing the Jungle Cruise experience to life were the essential building blocks for "Jungle Cruise," the film. Lush, exotic film locations and imaginative, fantastical production design balanced by detailed period costumes were critical for the filmmakers to deliver a practically executed live-action version of what they loved most about Disney's famed attraction.
Almost every aspect of that mandate was encompassed by Collet-Serra's creative brain trust of production designer Jean-Vincent Puzos, Oscar®-nominated costume designer Paco Delgado and cinematographer Flavio Labiano. Visual effects supervisors Jake Morrison and Jim Berney layered in mind-blowing CGI to compliment the action and supernatural components.
"This movie takes place in the early 1900s in the Amazon jungle, so we wanted to make a movie that was vibrant, full of color and rich," remarks Collet-Serra. "It's hard to make a movie in the actual Amazon, so we had to bring those colors and those textures to our stage, and the only tools that we had were the production design and the costumes."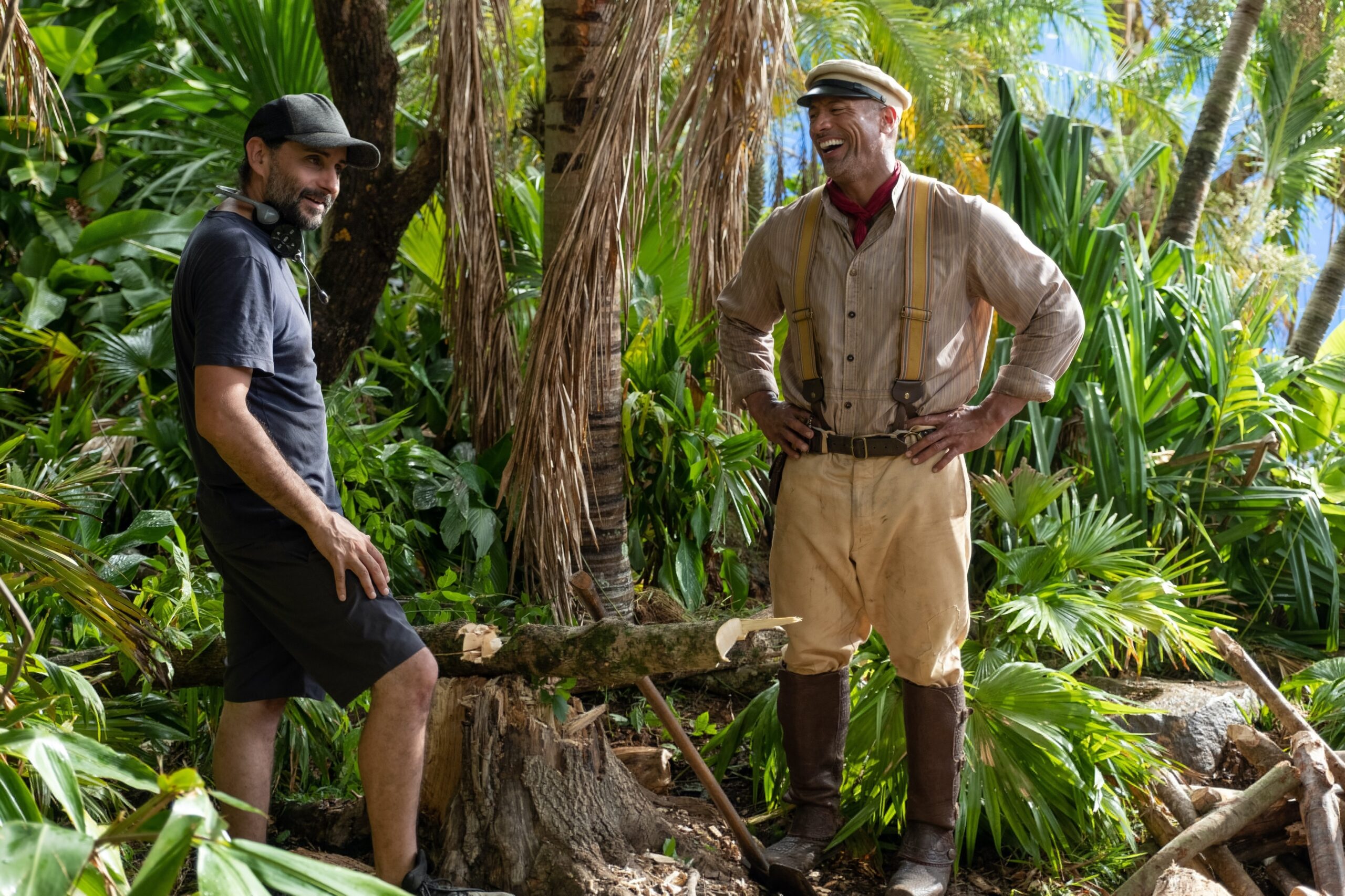 To make sure they were representing the Amazon of the time period accurately, filmmakers researched the animals and flora. "We also had a cultural advisor throughout that made sure that everything was properly represented," says Collet-Serra. "The Tupi language was spoken there many years ago, so we made our own version based on that old language to give our characters an added sense of reality."
Equally important to the filmmakers when it came to creating epic film sets in Hawaii was their commitment to ensuring that the local wildlife and the surrounding environment were unharmed by their presence. The production worked closely with multiple environmental specialists to make sure that, upon completion of filming and removal of the sets, all areas used for filming were regraded and replanted with native greens, and any usable building materials were donated to Habitat for Humanity and other local island-based organizations.