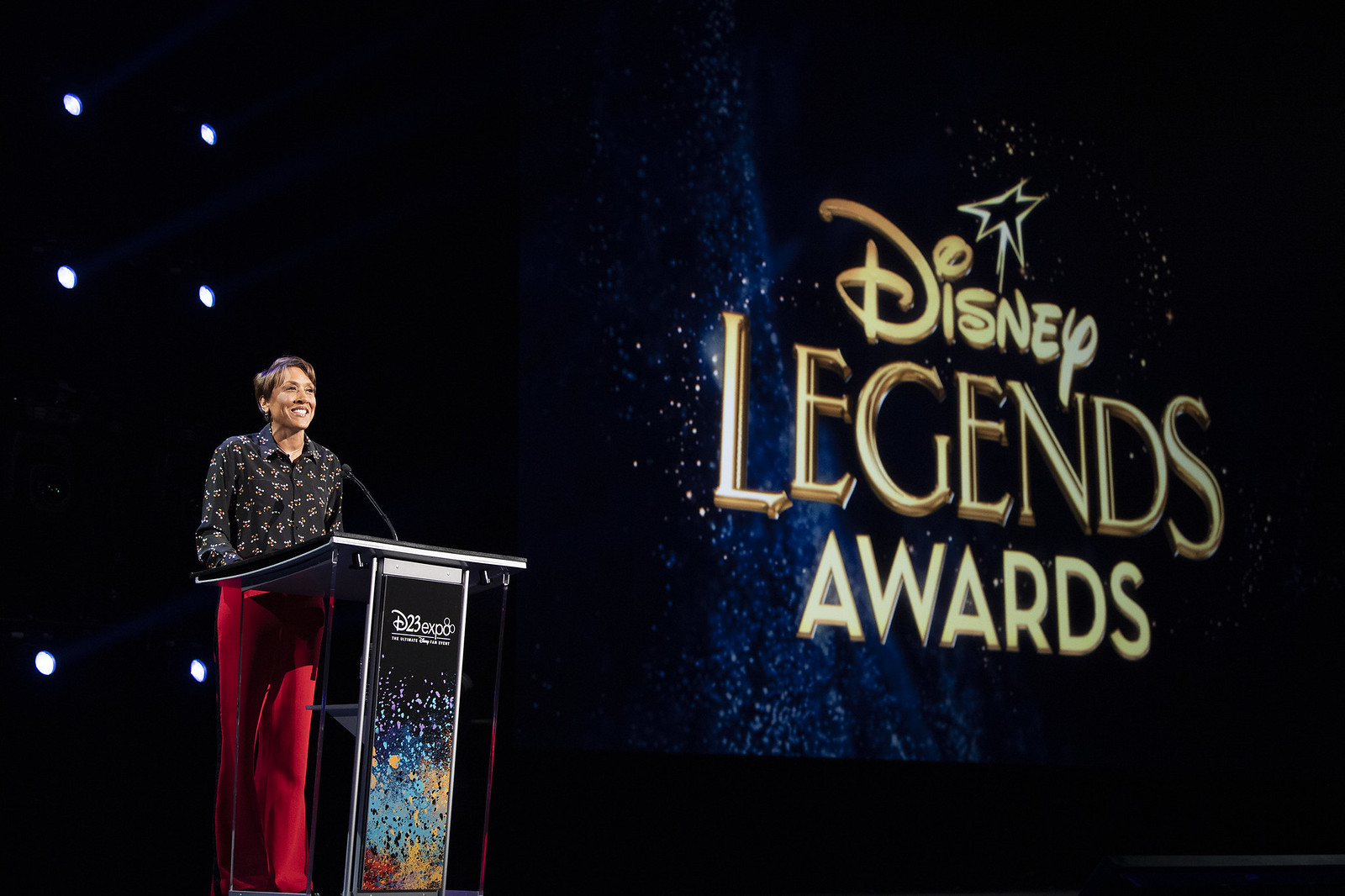 This post contains affiliate links and our team will be compensated if you make a purchase after clicking on the links.

Disney fans of all ages gathered at the 2019 Disney Legends Ceremony at the 2019 D23 Expo to welcome in its latest set of honorary inductees, sharing in moments of legacy and reflection.
Robert Downey Jr kicked things off, sharing his early Disney memories in a way only he could deliver, focusing on his checkered past, drugs, and jokes about Disney Jail. Nothing was off-limits and the laughs never ceased.
Every single legend had their opportunity to shine, bringing a heightened sense of pride well deserved. Superstar, Christina Aguilera, took the stage and sang her award-winning rendition of Mulan's title song, Reflection, while Robin Roberts reminded us all of her inspiring work in the world of journalism and her personal triumph over cancer.
There were also quite a few legends who were unable to take part in the celebration, including Hans Zimmer and James Earl Jones. Bette Middler, who was held up from attending due to weather conditions, still managed to take the spotlight as her daughter delivered a heartfelt speech that brought tears across the showroom floor.
The event was a class act and a perfect reminder that Walt's legacy endures through the magic of a Disney Legend.
For those of you who may have missed it, here's a complete list of this year's newest Disney Legends:
WING CHAO
ROBERT DOWNEY JR.
JON FAVREAU
JAMES EARL JONES
BETTE MIDLER
KENNY ORTEGA
BARNETTE RICCI
ROBIN ROBERTS
DIANE SAWYER 
MING-NA WEN
HANS ZIMMER
You can catch the rest of Day One's excitement by clicking here. Make sure to join in the fun, as D23 will be sharing special live video throughout the event direct from the Anaheim Convention Center.