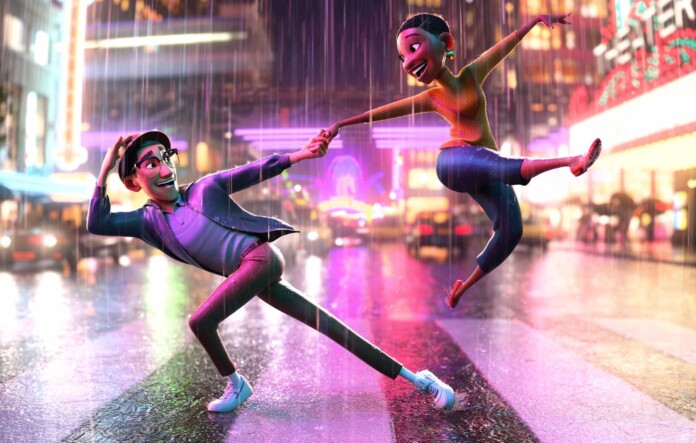 This post contains affiliate links and our team will be compensated if you make a purchase after clicking on the links.

"Us Again," a vibrant and original new theatrical animated short from director Zach Parrish that brings together dance, music, emotional storytelling, and inspired animation, is set to debut exclusively in theaters worldwide beginning on March 5, playing on the same bill as Walt Disney Animation Studios' (WDAS) newest animated feature, "Raya and the Last Dragon."
During a special virtual press conference, we heard from Director Zach Parrish, Producer Brad Simonsen and Choreographers/Dancers Keone & Mari Madrid about the making of this new animated short.
Parrish is an eleven-year veteran of Disney Animation who served as head of animation on "Big Hero 6" and director of the Short Circuit film, "Puddles," in addition to his numerous animation credits on features for the Studio.
Award-winning choreographers/dancers Keone and Mari (featured performers on "World of Dance," and renowned for their collaborations with such top talents as Justin Bieber and Billie Eilish), and acclaimed composer Pinar Toprak ("Captain Marvel") brought their unique talents to this experimental and musical fantasy.
The short is produced by Brad Simonsen (associate producer on "Big Hero 6," "Zootopia" and "Ralph Breaks the Internet"), and executive produced by Jennifer Lee, chief creative officer for Walt Disney Animation Studios (WDAS).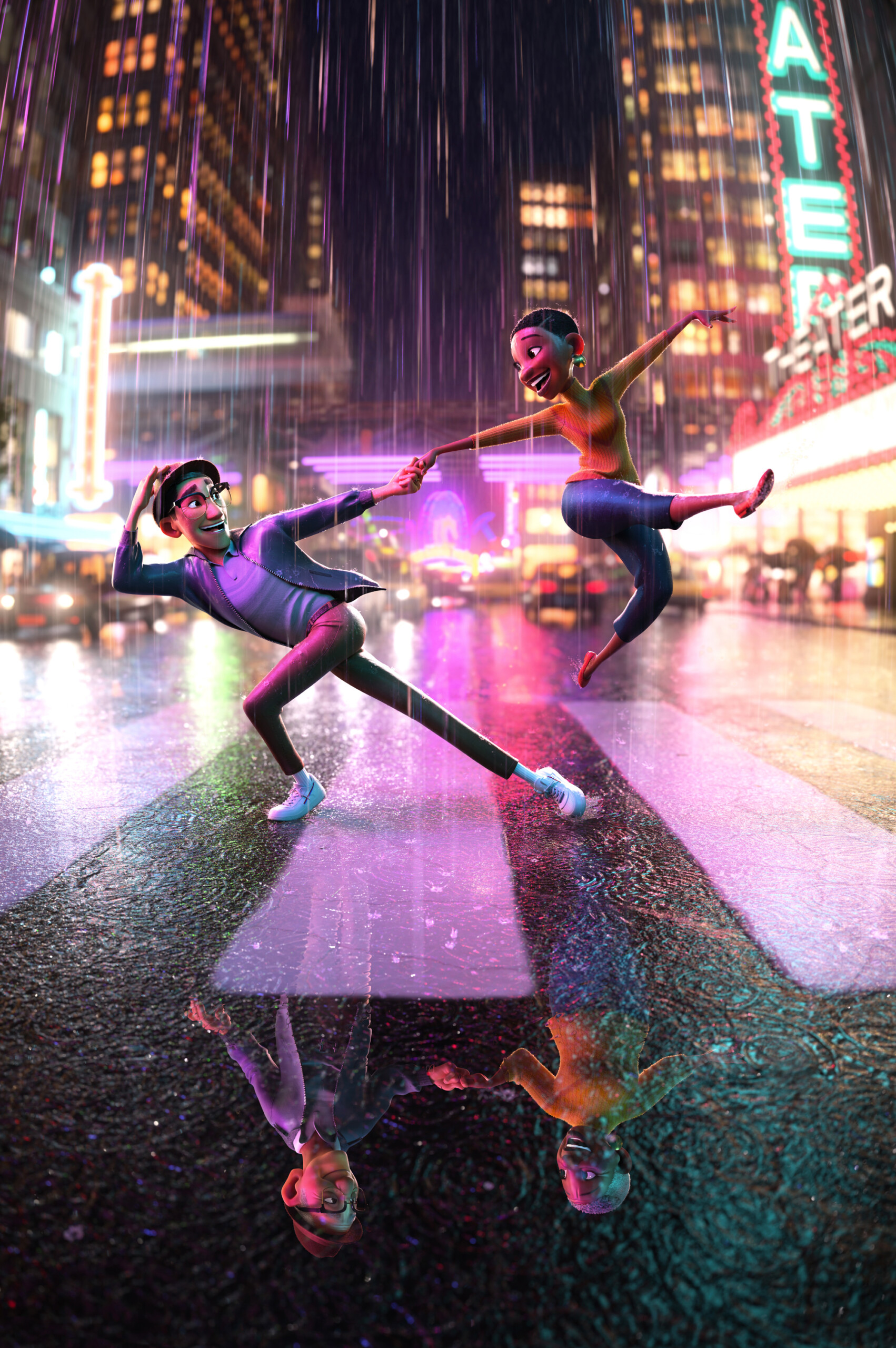 "Us Again" Press Conference Highlights
Parrish started on how he came up with ideas for the short. We pitched four ideas actually in the development process, but this idea, in particular, came from a time in my life when I was, kind of struggling with the changes that go along with aging. I was kind of, you know, bemoaning my aging body.
I'm not a-not a super old person, but I was starting to recognize those changes in myself and it kind of led me to these conversations that I would have with my mom where she would always talk about all the great things that she was gonna do when she grew up.
And it really made me stop and realize that, um, I kinda had my priorities wrong. I was looking in the wrong direction, and-and if I'm always looking in the past, then I'm gonna miss the beauty in the now. And I'm old by my own definition, and she's young by hers. And so that idea of youth being a state of mind, really got my gears turning and I really thought it'd be fun to do a fountain of youth story.
Simonsen discussed the score for the short by saying, Zach knew that the foundation of this had to be the music. Choreography and music were the foundation of the short. Tom McDougal, who is, head of music, at Disney Animation, brought in Pinar Toprak, who did Captain Marvel. She did the score. What we didn't know at the time was that actually, although Pinar's amazing at doing scores, she loves funk.
Keone and Mari discussed when they joined the project and how excited to work with Walt Disney Animation. I believe we came in, around April-ish. April of, 2019. I remember
'cause I think I was about six months pregnant on our first meeting when we came in and it's just been, like, a dream. We're huge Disney fans.
We have been dancing for so long and choreographing. The one thing that we are so passionate about is the story, and just the marriage of the project was just instantaneous as soon as we, you know, heard what the ideas were and, and we've been trying to tell stories through dance our entire careers.
The film is Disney Animation's first new theatrical short since the 2016 release of "Inner Workings," which accompanied "Moana" on the big screen.  "Us Again" is scheduled to make its streaming debut in June on Disney+.