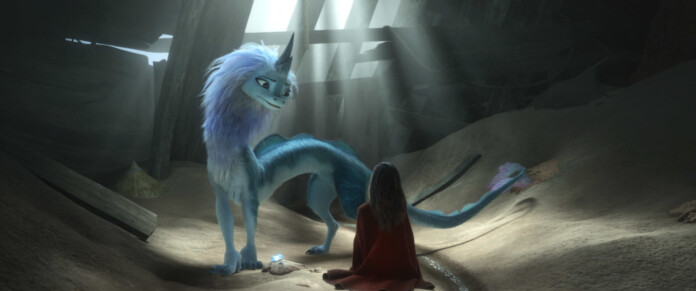 This post contains affiliate links and our team will be compensated if you make a purchase after clicking on the links.

In August 2019, Disney officially announced the production of Raya and the Last Dragon at the D23 Expo. This would be their 59th animated film, with a scheduled release in November 2020. It would also mark the directorial debut of Paul Briggs and Dean Wellins, both of whom had multiple credits on previous films as writers, story artists, and voiceovers. The story was to be written by Kiel Murray, who had screenplay credits on Cars and Cars 3.
With 2020 being what it was, Disney was forced to shift their entire release schedule of animated and live-action films, including Pixar and Marvel releases, and Raya was moved to March 2021. By August 2020, it was revealed that new directors were being brought in after the film had also undergone rewrites. They also re-cast the lead character with Star Wars alum Kelly Marie Tran, joining previously announced Awkwafina as the last dragon Sisu. Additional cast was announced in January 2021 with the final trailer, as well as Disney's intention to simultaneously release in theaters and on Disney+ Premier Access. And now nearly 18 months after their last animated release, Raya and the Last Dragon is here.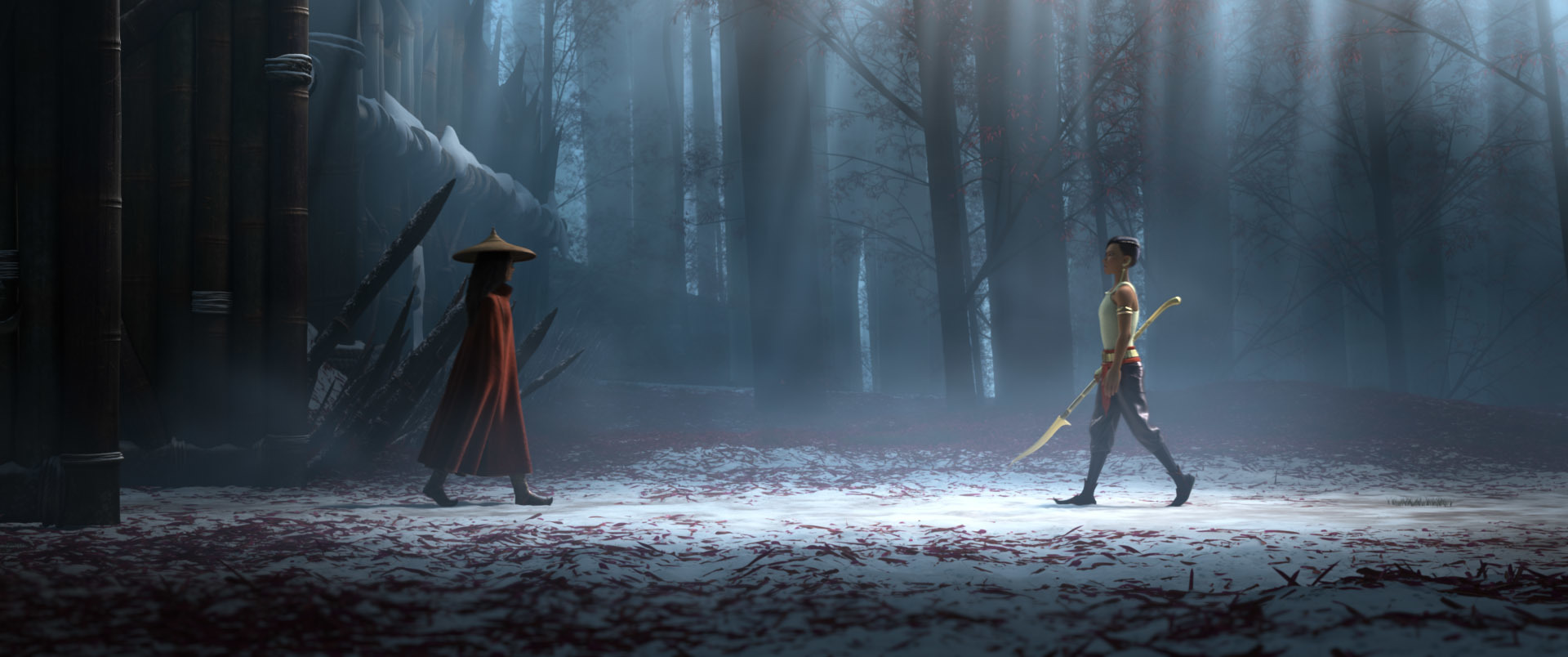 Set in the fictional world of Kumandra, this magical land was once home to dragons and humans living together. After facing a threat from monsters called the Druun, which resemble fast-moving, purple clouds of chaotic energy that turn living creatures to stone, the dragons sacrificed themselves to save the human race, leaving behind the Dragon Gem as a remnant of their magic.
Now 500 years later, a rift between the 5 clans of Kumandra have reawakened the monsters after the gem is broken and its pieces stolen by each clan. It's up to a warrior named Raya to locate the last remaining dragon Sisu, recover the pieces of the gem and stop the Druun from destroying Kumandra entirely.
Kumandra is inspired by Southeastern Asian culture, located around a body of water shaped like a dragon and broken into 5 separate lands named after its parts: Fang, Heart, Spine, Talon, and Tail. Traveling with her giant pet pill bug named Tuk Tuk, Raya follows a legend to locate Sisu at the far end of Tail. After finding Sisu, she must make her way back home to Heart and collect the broken pieces of the gem from each land during their journey. Each new piece they collect gives Sisu a new power, one previously held by one of her dragon siblings.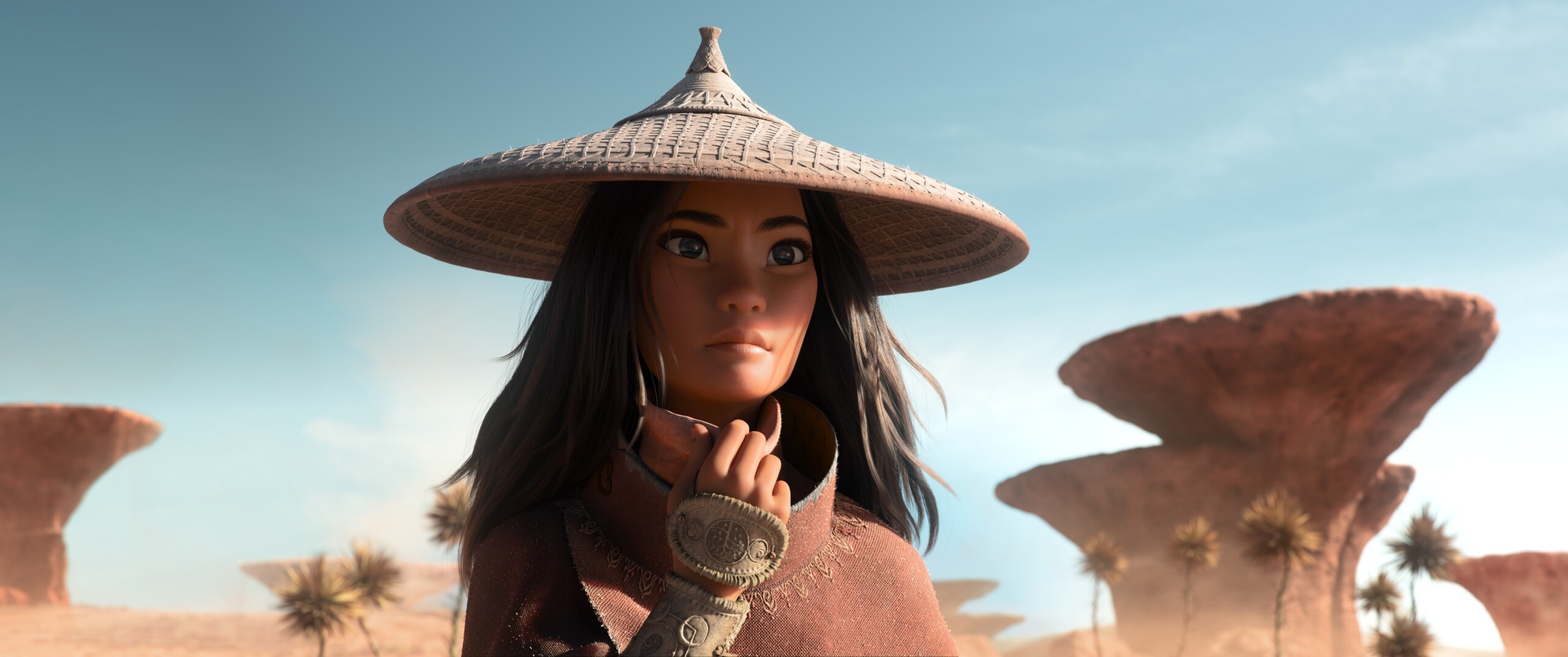 All the while, warriors from Fang are attempting to stop Raya as she tries to hide Sisu's existence. And the Druun continues to ravage Kumandra, with its only weaknesses being water and the powers of the Dragon Gem. Can the people of Kumandra learn to put aside their past in order to survive? Or will their inability to trust one another be their downfall?
There is a lot going on in this story. And while Raya and the Last Dragon attempts to cover a lot of ground (both figuratively and literally in Kumandra), the story overall does not feel cohesive. Despite having some beautiful scenery to play within Kumandra, barely enough time is spent in each land to really appreciate them or get a feel for the distinct cultures of each clan. Based on the last-minute change in directors, as well as multiple rewrites (6 writers credited total), it seems as though scenes were rushed or redone late in production.
The animation quality varies heavily from location to location, with some places being very detailed and others seeming like direct-to-video movies from the early 2000s. This is also noticeable with certain characters, especially some of the warriors from Fang. It was a distraction that pulled me out of the story.
Another issue may have also been the recasting of Raya. It's unclear how much of the film had already been recorded with the original voice actress, or if Kelly Marie Tran was brought in sooner than the August 2020 announcement.
Regardless, there was a disconnect between her voice and the character on screen, which made Raya a less compelling lead. She didn't convey a lot of emotion and lacked strong personality traits like other main characters in films like Tangled, Moana, or Frozen. The main characters in those films are so closely matched to their voice actors.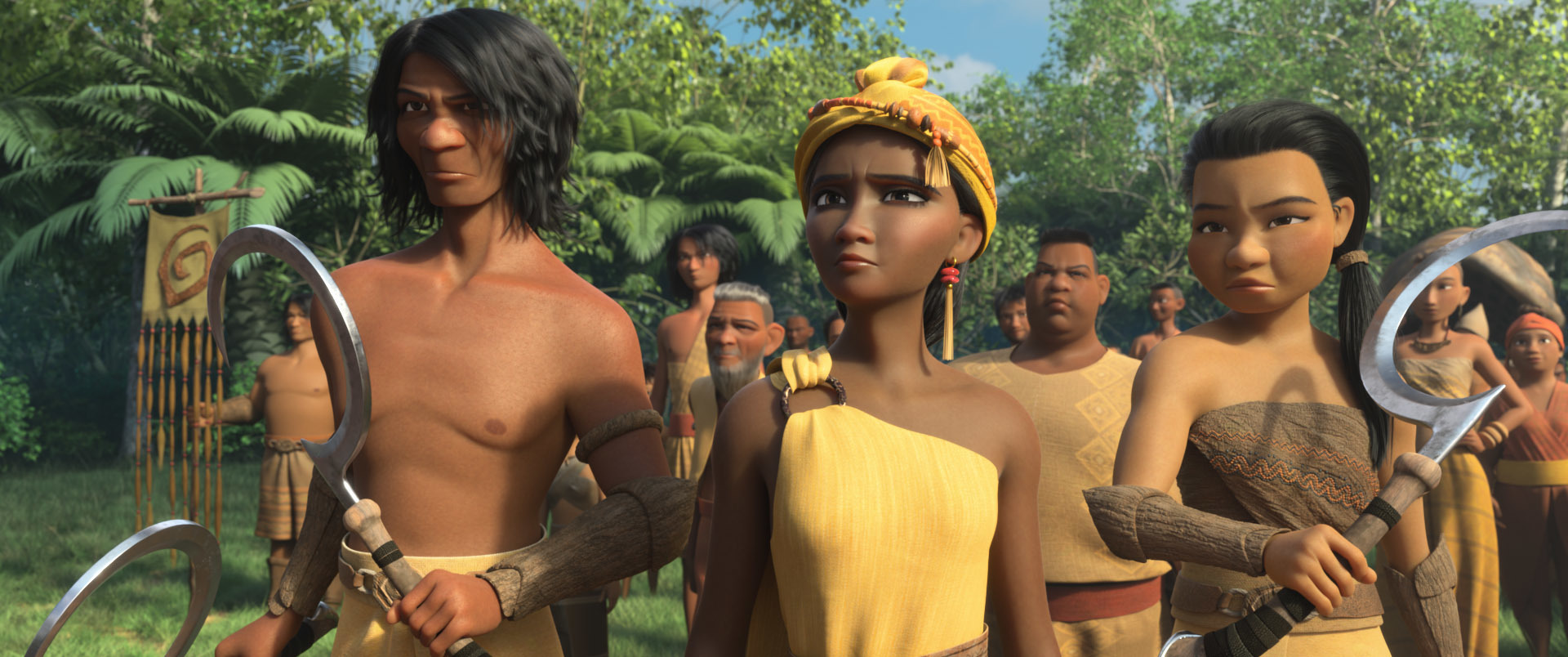 Sisu on the other hand, voiced by Awkwafina, had clearly been animated in a way to highlight her comedic delivery. While I found some of her moments a bit goofy or tonally disconnected from the film, it was clear she inspired the character's design from the start.
Where Raya and the Last Dragon excels is in its message about trust. In a world where there is currently a divide amongst people, whether it be political or ideological, many of those feelings are based on preconceived notions. The film shows that in order to survive, sometimes you have to put aside past differences, trust those that may think differently, and come together for a common good. The climax of the film is fairly strong and drives that point home well.
Overall, Raya and the Last Dragon feels like a missed opportunity. It has a good message but poor execution. It's very possible the production of this film suffered due to the pandemic, with different teams working on it remotely. Late changes in directors and multiple writers lead me to believe that was the case.
Ironically a joke is made by Sisu in the film about team projects and how everyone gets the same grade regardless of their effort. The production of any film is very much a team project, but it feels like everyone wasn't on the same page for this one. While not a lost cause, Raya and the Last Dragon is forgettable and one of Disney's weakest animated efforts in the last several years.
Score: 5 / 10