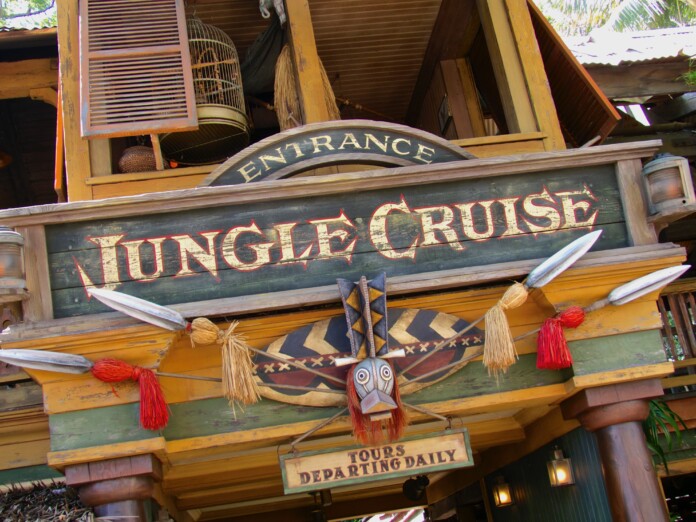 This post contains affiliate links and our team will be compensated if you make a purchase after clicking on the links.

Disney has announced exciting new changes coming to the Disneyland and Magic Kingdom versions of the Jungle Cruise attraction! These changes are meant to enhance the story while maintaining the classic experience guests have grown to love. They also address some often complained about depictions of "jungle natives," allowing the experience to be more inclusive.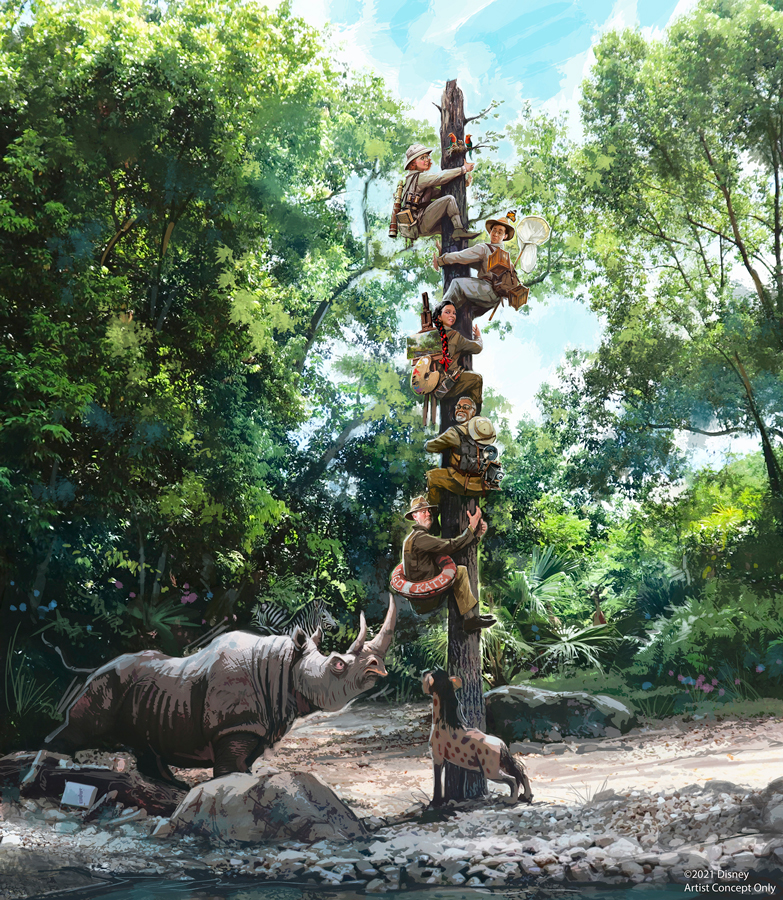 The new Jungle Cruise will have a connected storyline throughout, with a backstory that includes a brand-new cast of characters, including an entomologist, a bird watcher, and a wildlife painter. And for the first time ever, the Skipper will also be a part of the story with a show figure within the attraction.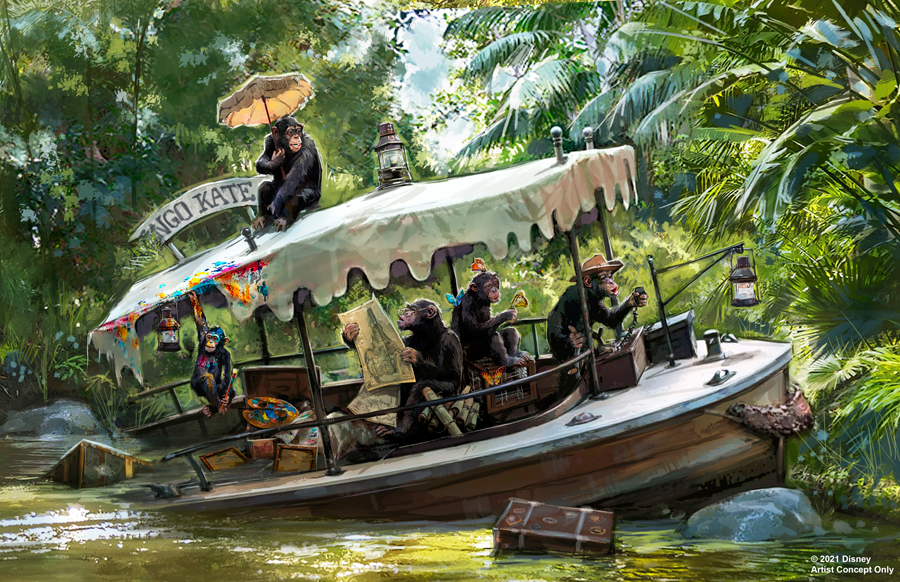 We'll follow along their journey gone awry, as the explorers leave their boat and go off into the jungle. From there, we can see they've chased up a tree by a rhino. Meanwhile, their boat sinks and splits in two, and is overtaken by chimps! All of this keeping with the classic humor and jokes introduced many years ago by Imagineer Marc Davis. 
More changes will be undoubtedly be included, so this is just a sneak peek of what's to come. Bur Disney is hoping to implement these changes on both coasts in 2021. WDI has also clarified that many of the classic jokes will remain, but this new storyline gives the Skippers even more material to play off of. We can't wait to see it come to fruition!
Jungle Cruise Info: