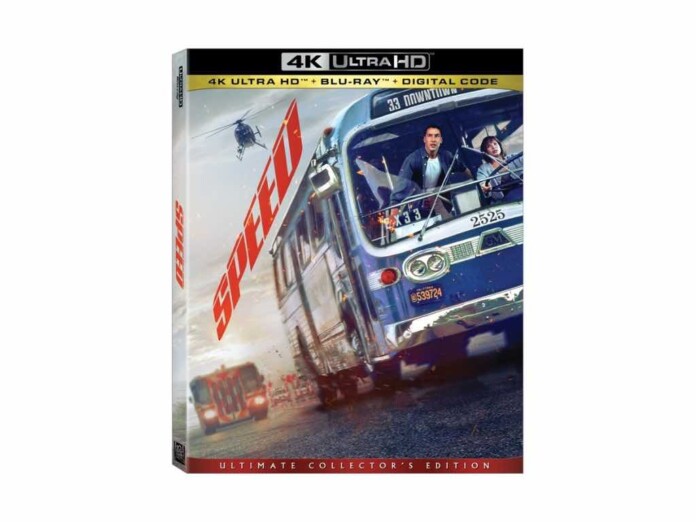 This post contains affiliate links and our team will be compensated if you make a purchase after clicking on the links.

Hold on tight for a rush of pulse-pounding thrills, breathtaking stunts, and unexpected romance in a film you'll want to see again and again. Keanu Reeves stars as an L.A.P.D. SWAT team specialist who is sent to defuse a bomb that a revenge-driven extortionist (Dennis Hopper) has planted on a city bus.
But until he does, one of the passengers (Sandra Bullock) must keep the bus speeding through the streets of Los Angeles at more than 50 miles per hour – or the bomb will explode.
A high-octane chase of suspense, nonstop action, and surprise twists, "Speed" is a joyride sure to keep you on the edge of your seat!
Jan de Bont's action thriller "Speed" races to 4K Ultra HD™ for the first time on May 4, including a limited-edition SteelBook® found only at Best Buy.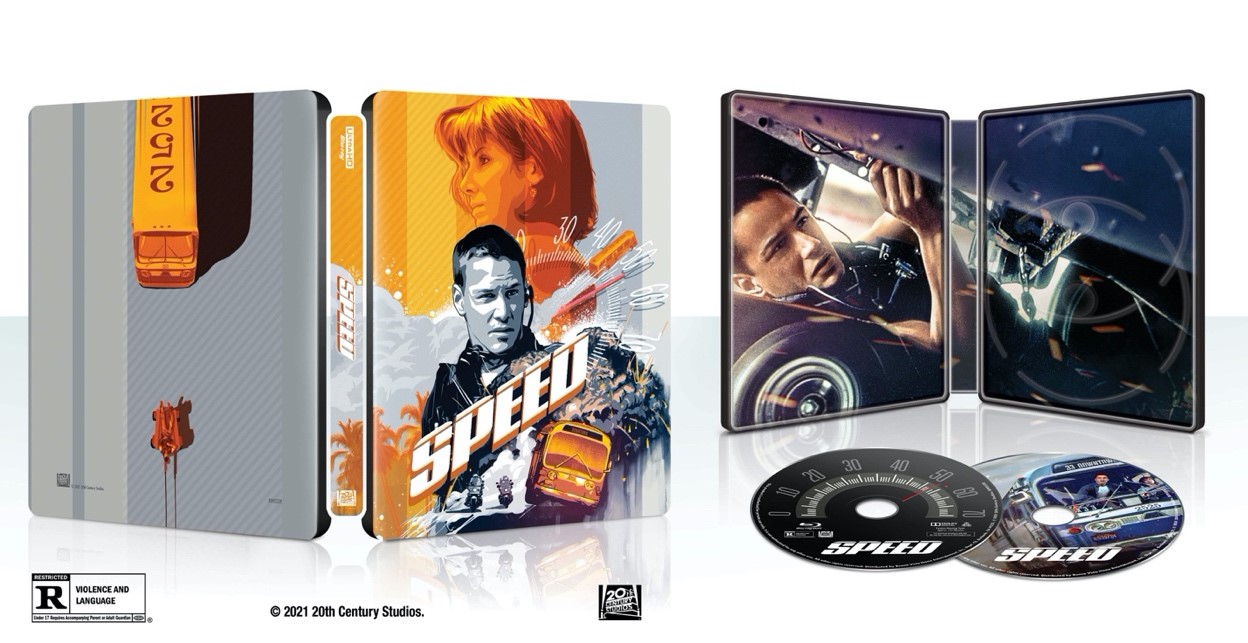 "Speed" Bonus Features*
Audio Commentary by Jan de Bont
Audio Commentary by Graham Yost and Mark Gordon
Action Sequences
Inside Speed

On Location
Stunts
Visual Effects
HBO First Look: The Making of Speed

Extended Scenes

Jack Shoots Payne in the Neck
Payne Lives/Cops Party
Annie's Job
After Helen's Death
Ray's Crime
Cargo Jet Explosion: The Airline Version

Speed Music Video by Billy Idol
*bonus features vary by product and retailer