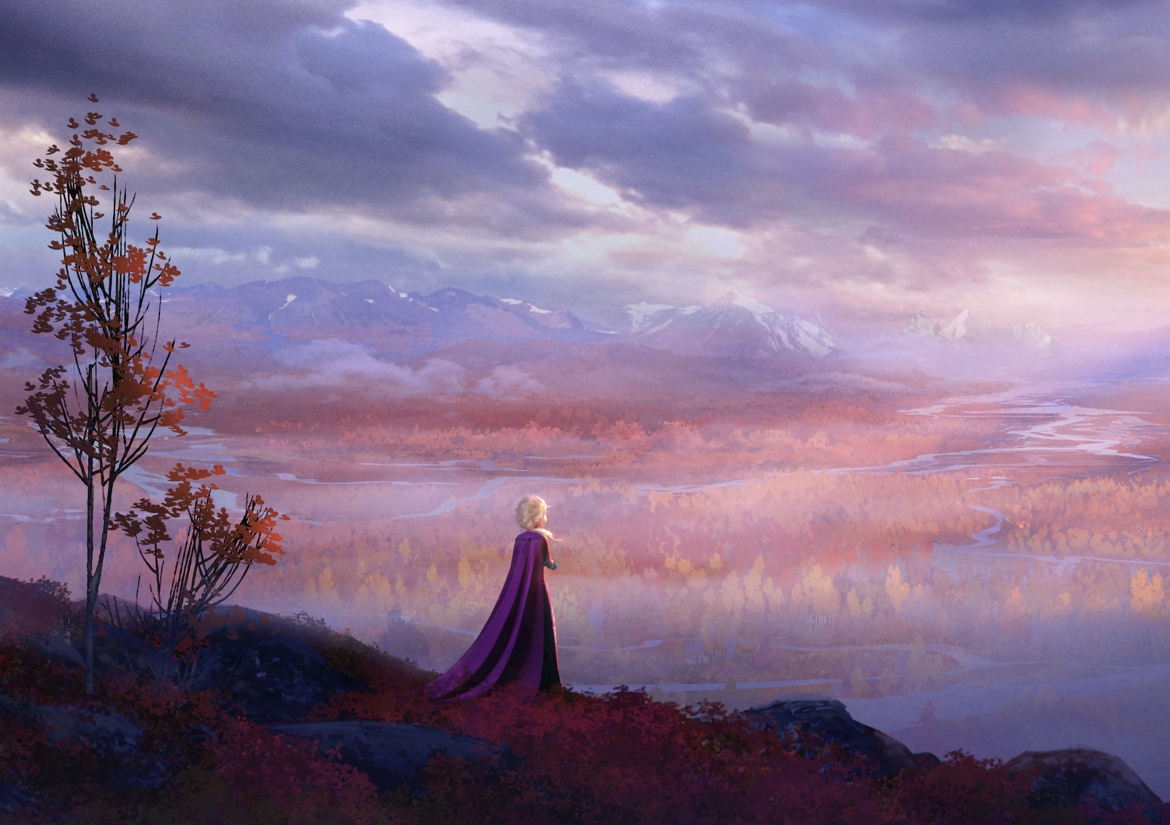 This post contains affiliate links and our team will be compensated if you make a purchase after clicking on the links.

Much like the first film, which was inspired by Hans Christian Andersen's 1845 fairy tale "The Snow Queen," "Frozen 2" embraces the tenants of fairy tales, mythology and similar stories that were often written to explain the inexplicable. The all-new story takes place three years after the conclusion of the first movie: Elsa is queen and Anna is happy to have everyone she loves Elsa, Kristoff, Olaf, and Sven under one roof. But, there is an underlying current of unrest which ultimately leads to a great adventure one that will bring clarity to everything we know about these characters. "'Frozen 2' is even bigger and more epic than the first and most importantly work together to form one complete story.
During a recent trip to the Walt Disney Animation Studios in Burbank, the Production Design team discussed what it took to create this new autumn look in the movie.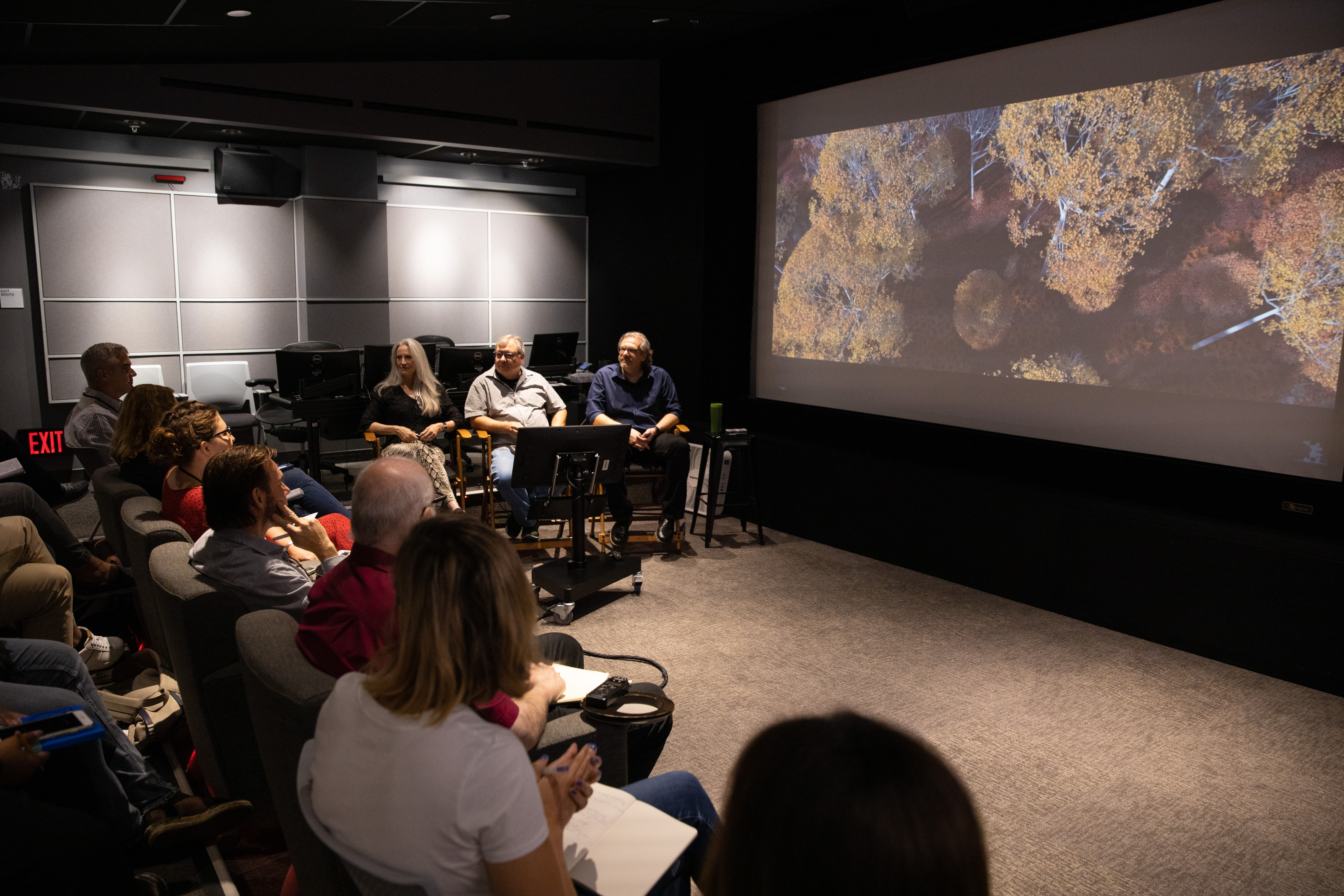 David Womersley, art director of environments, says that since Arendelle was designed for a mostly winter environment, his team had to ensure it would look good in autumn. Not only did we have to remove the snow from those we wanted to reuse, they had to be adjusted to look good against a new backdrop that included not just trees and leaves, but fall decorations.
When "Frozen" debuted in 2013, it largely reflected the icy ideas with cool tones, snow, and ice, despite the fact that it took place during summer. But "Frozen 2" is rooted in change, Anna and Elsa go on very specific journeys and they both grow and mature in the process.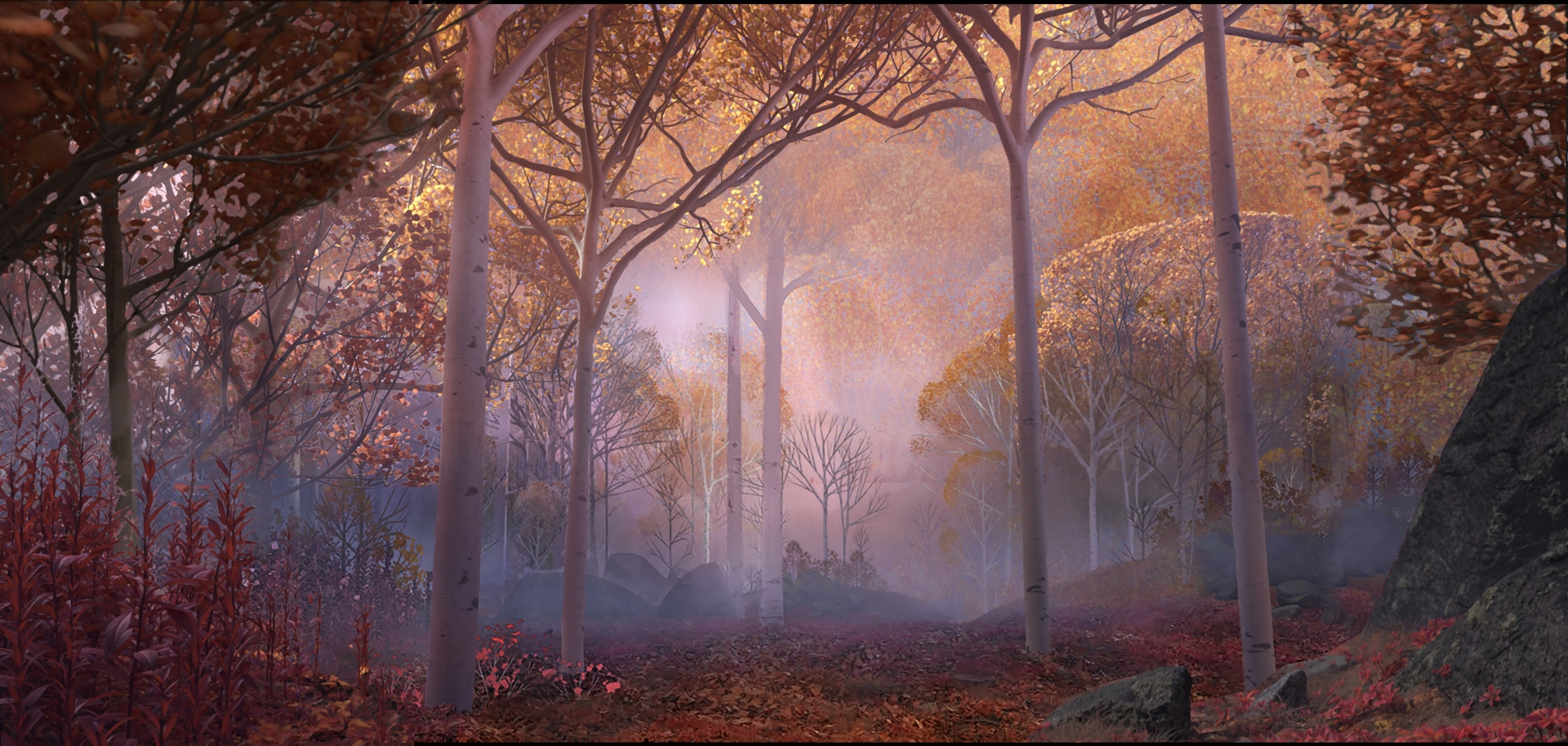 Lisa Keene, co-production designer mentioned that since Frozen 1 takes place in the snow, it was a challenge to bring Fall to Arendelle. One of the challenges with the fall palette is, as you can imagine, are all those beautiful colors that we needed to experience. It can get chaotic very quickly. So, we had to make some very discreet choices about how we were going to take the world from "Frozen," use the experiences that we had with our palette, and take that palette and move it into the new film.
According to Giaimo, the new palette in "Frozen 2" embraced the colors of autumn, which is often symbolic of change. A fall palette means an incredibly vibrant environment with striking colors that initially concerning and that it would pull focus from the characters, or look like a new place and time. But the team was able to create a 'Frozen' version of fall that still felt cool. The yellows in favor of oranges, orange-reds, and red-violets were minimized.
The film is set, in part, in an enchanted forest, a location filled with foliage, but underscored in magic. "It is a beautiful place that's entirely surrounded by a wall of mist," says Giaimo. We differentiate what fall looks like inside the enchanted forest versus outside, there are no blue skies in the enchanted forest. And since there is a wall of mist, there are deep layers of atmosphere that are filled with mystery.
So, when you're building an organic environment, like a forest, it can get pretty chaotic pretty quick because you're using all of the inspiration that was brought back on our research trips. We have specific plants and trees that we're going to be using, added Keene. But how do you populate an entire world with this stuff, and do it in a designed, organized way? 
Sean Jenkins head of environments mentioned that too really kind of keep it consistent across the entire film, we started building up our library, our library of trees, and bushes, and rocks that we would then be able to populate across a large region.  We had, like, tens of thousands of trees there. And it's tricky because of the autumn palette, you don't want them to distract too much from the story that's happening, and because you're in an organic area, there's a lot of kind of shot by shot hand placement of, this tree trying to steal the show, and it's right behind the characters.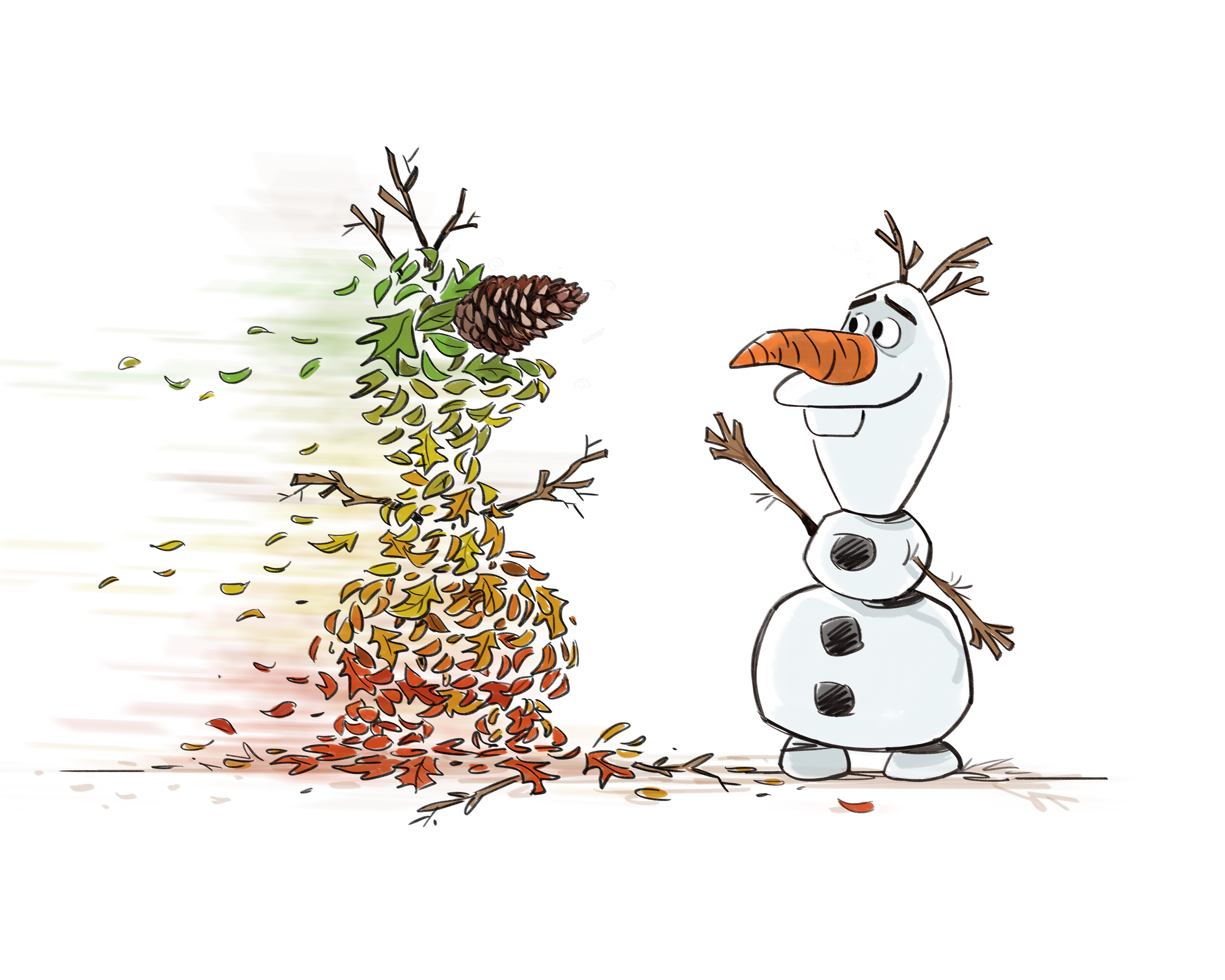 in addition to the forest, the movie was going to be spending and traveling through the village a whole lot more. There's a song set in the village, which takes place across multiple areas of Arendelle.
So, there is a moment of then taking those opportunities to really kind of adding all of the little details throughout the village, which meant that for pieces that were already there, we needed to add a little bit more fidelity, or a little bit more detail, including statues, which were always there before.
Giaimo joined directors Chris Buck and Jennifer Lee, producer Peter Del Vecho and director of story Marc Smith on an epic trip to Norway, Finland, and Iceland to study the landscapes, people and cultures. They spoke to historians, authorities in the local customs and cultures, and environmental experts and botanists. And naturally, their trip was scheduled during autumn.
Walt Disney Animation Studios' "Frozen 2" opens in U.S. theaters on Nov. 22, 2019.