This post contains affiliate links and our team will be compensated if you make a purchase after clicking on the links.

After a couple of years of Oogie Boogie from Disney's "The Nightmare Before Christmas" played host to Halloween Time at the Disneyland Resort, the moment has risen for our favorite bug-filled villain to officially bring the popular private Halloween party to Disney California Adventure.  Mickey's Halloween Party is now "Oogie Boogie's Bash-A Disney Halloween Party".  Let's not waste any more time to see all the tricks and treats offered for this family-fun evening.  Don't forget to wear your best Halloween costume; it's encouraged!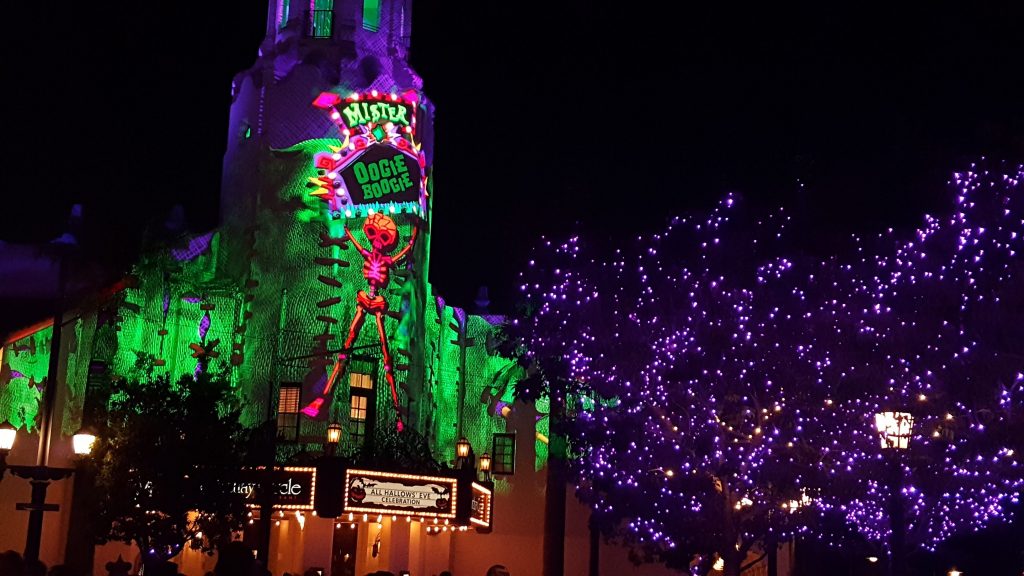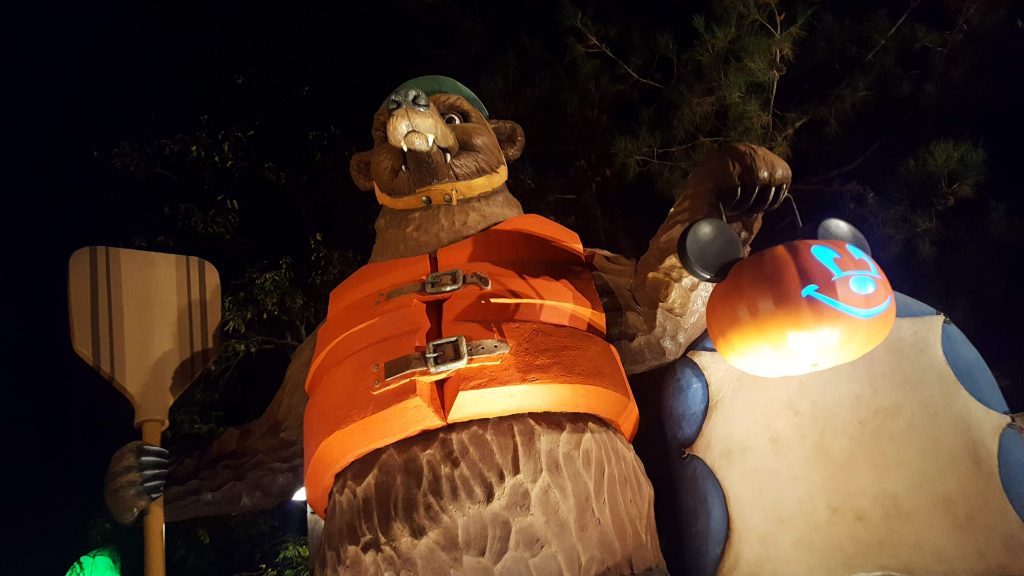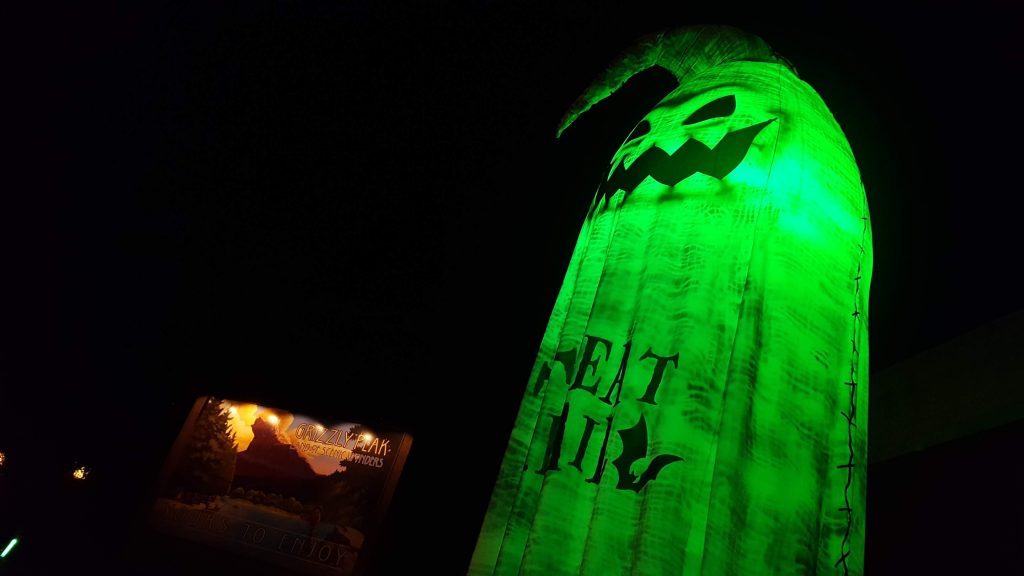 New for 2019!
DescenDANCE Party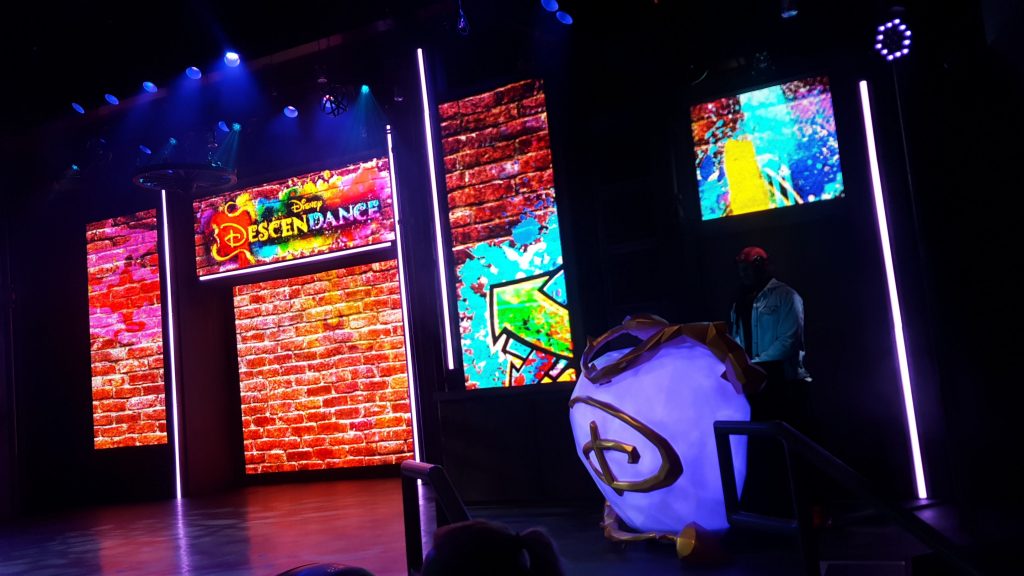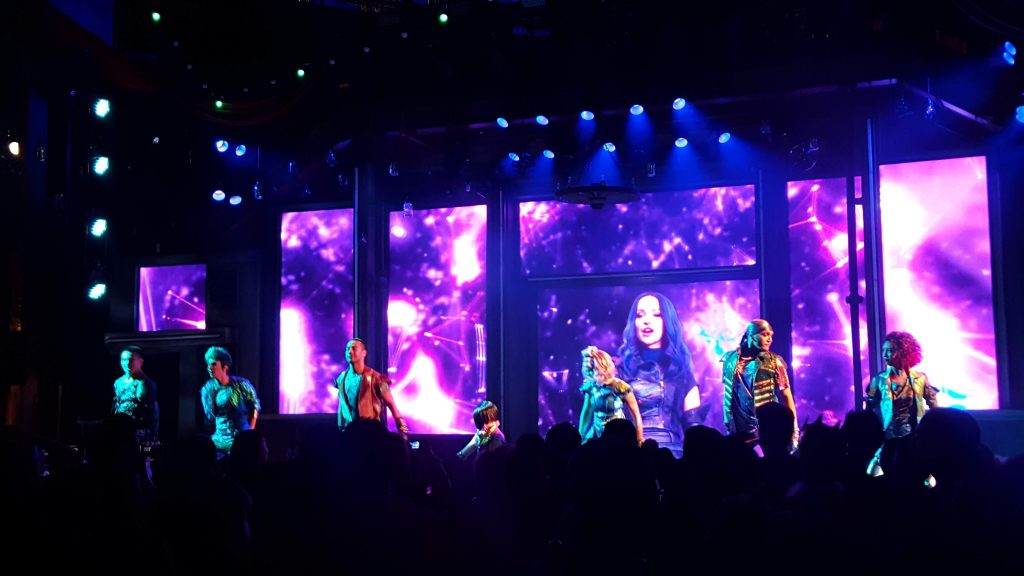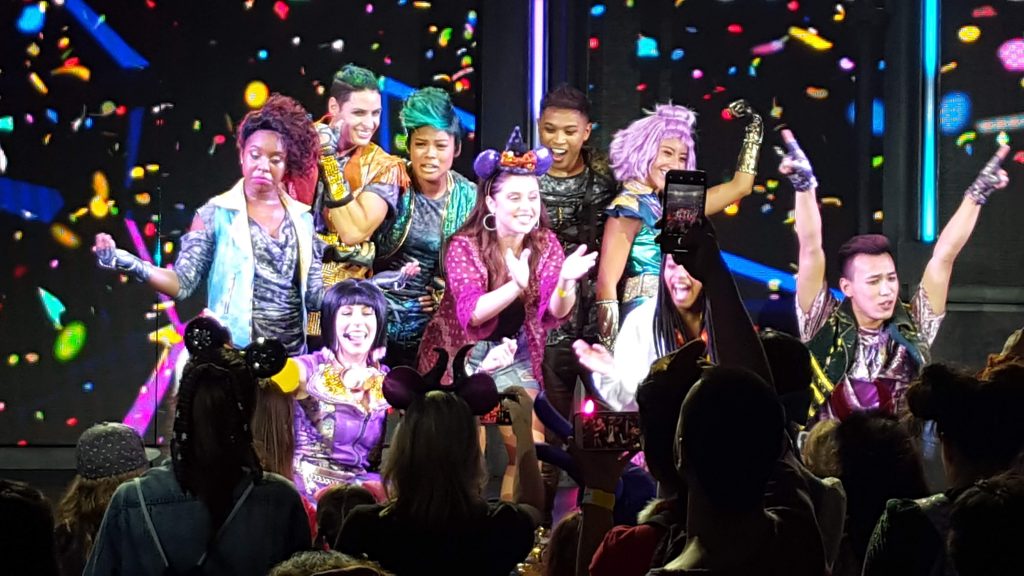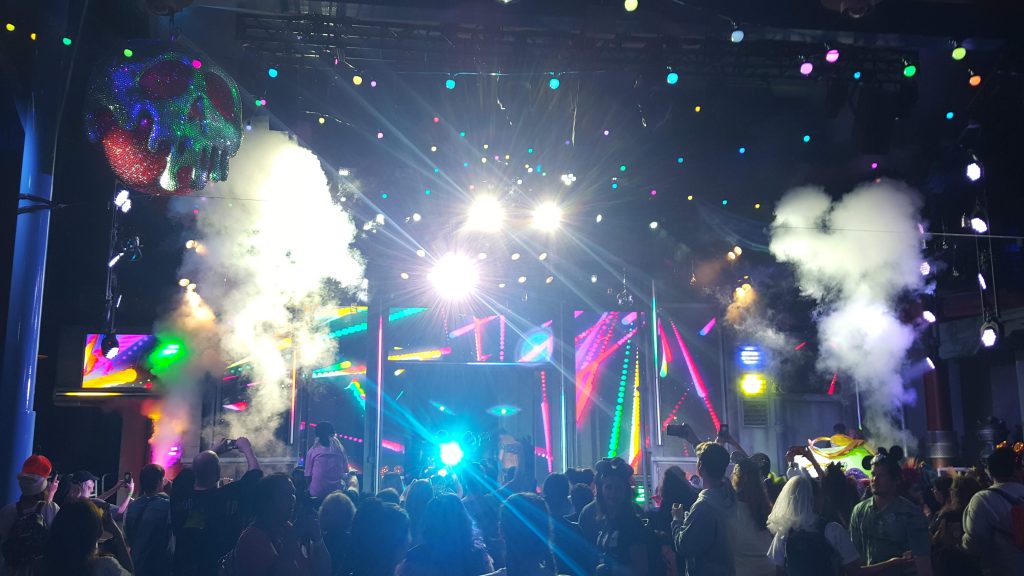 The party is just getting started in the Hollywood Backlot Stage as the Descendants crew from the Disney Channel Original Movie dance-off.  Guests can dance along with the DJ or follow choreographed dance moves.  A special surprise may just pop up at the end of the show before the dance crew returns back to the Isle of the Lost.  This is a really fun dance party with an energetic team that gets your groove on.
World of Color Villainous!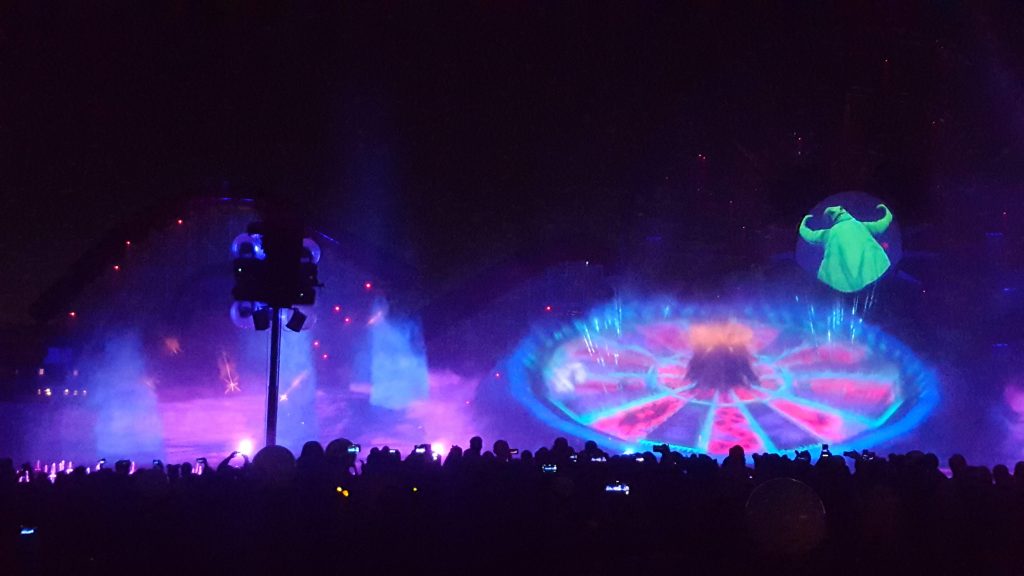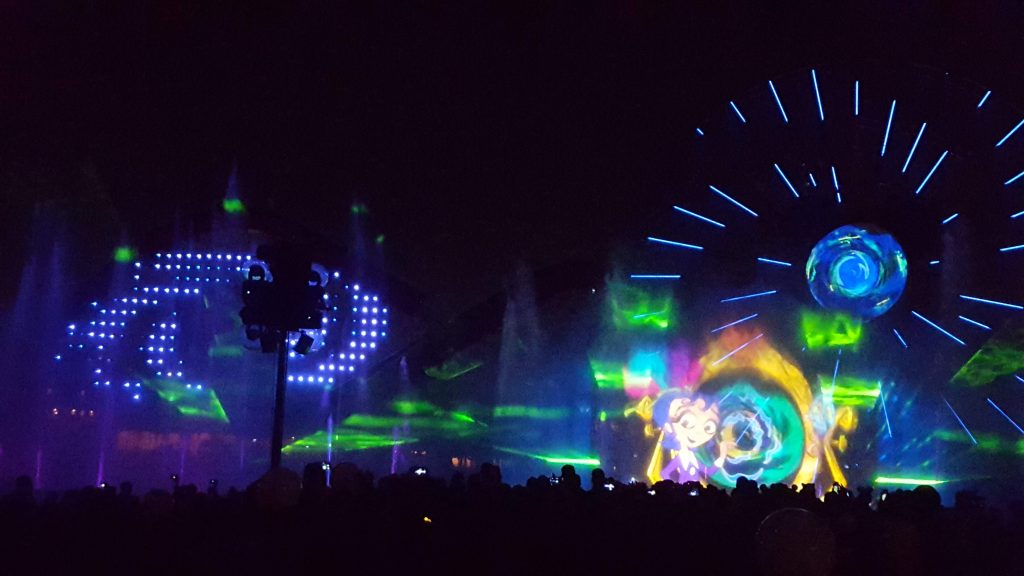 World of Color finally sees the debut of a new Villains themed show in the park's lagoon.  Oogie Boogie reads from a storybook about a little girl named Shelley Marie as she tries to figure out if she wants to dress up as a villain or princess for Halloween.  Shelley uses the Magic Mirror where she is thrust into the presence of various Disney villains encouraging her to dress up as themselves.  The Evil Queen shares the cauldron with the skeleton dance, Ursula has her high-pitched garden slugs (reminiscent of the Oompa Loompa songs from Tim Burton's "Charlie and the Chocolate Factory"), Dr. Facilier's floating tarot cards, Hades' Underworld with its light humor, and Maleficent rounds up the remaining villains with a rendition of "Night on Bald Mountain".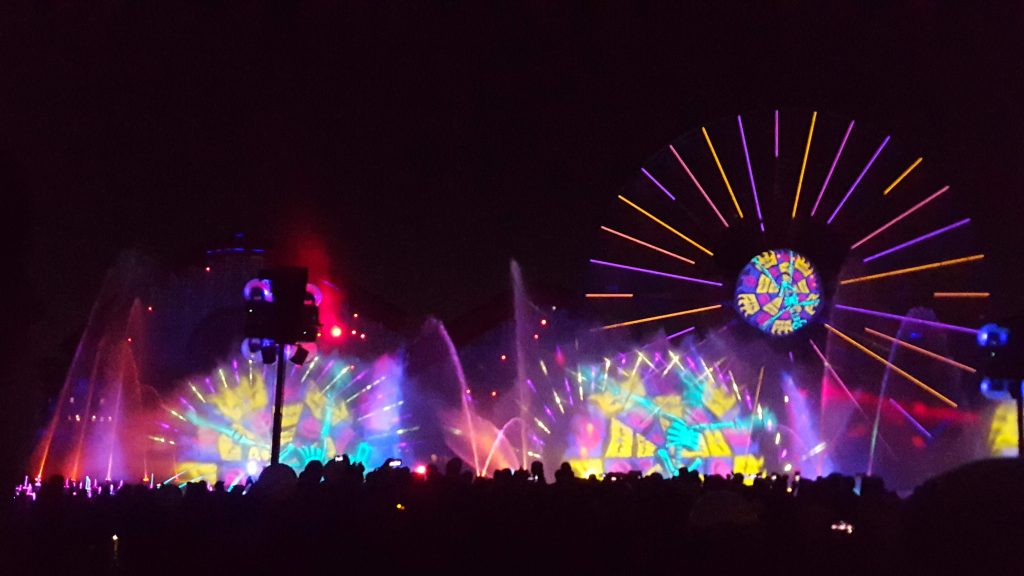 While visually spectacular with plenty of uses of lasers, pyrotechnics, and imagery, the music, and pacing of the story can be a bit jarring upon first viewing.  The music has more of an electronic dance vibe that doesn't totally flow with a night-time spectacular.  And especially with Oogie getting boogie with dance moves to a disco ball at the finale, the show is both a hit and miss.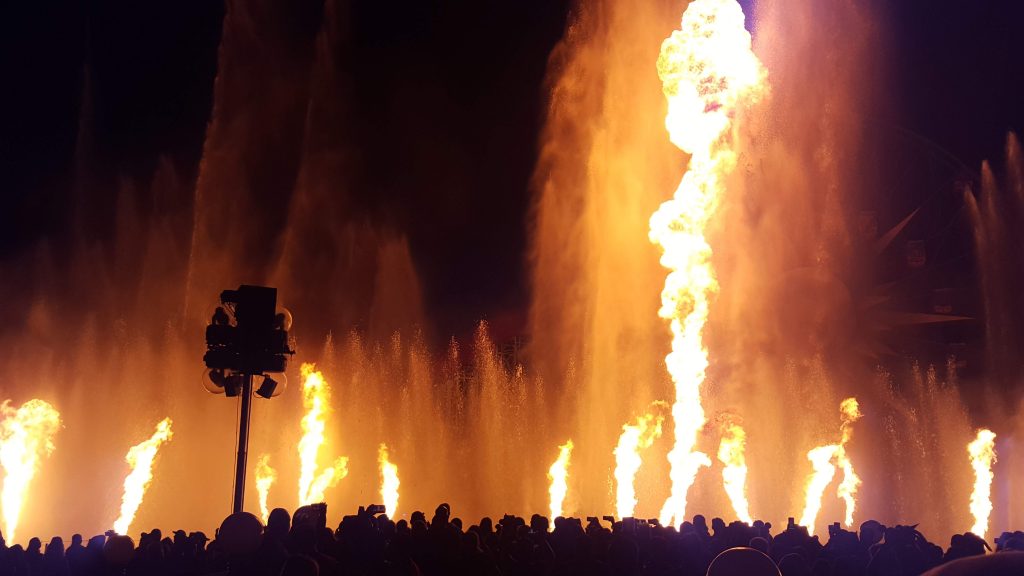 Villains Grove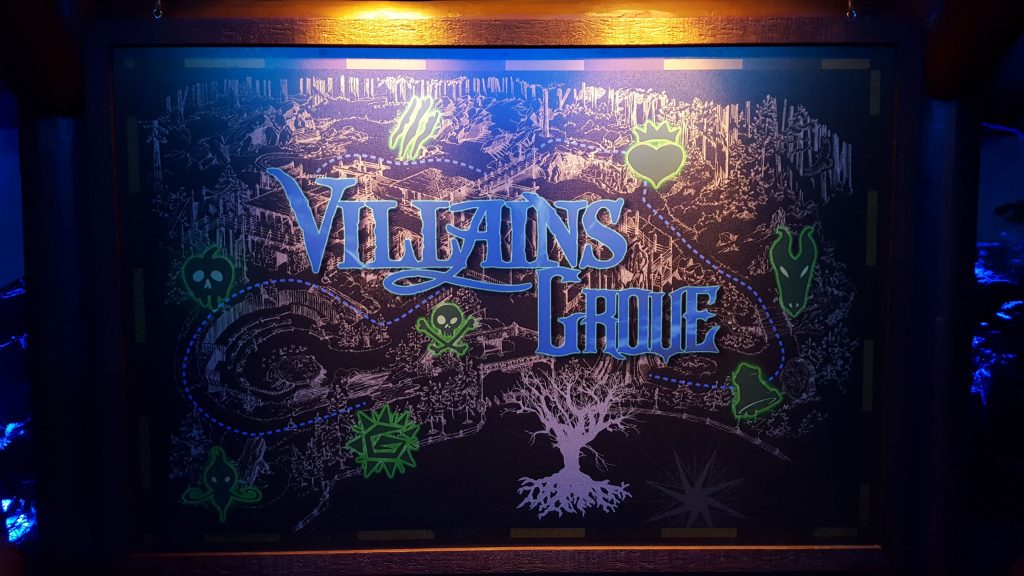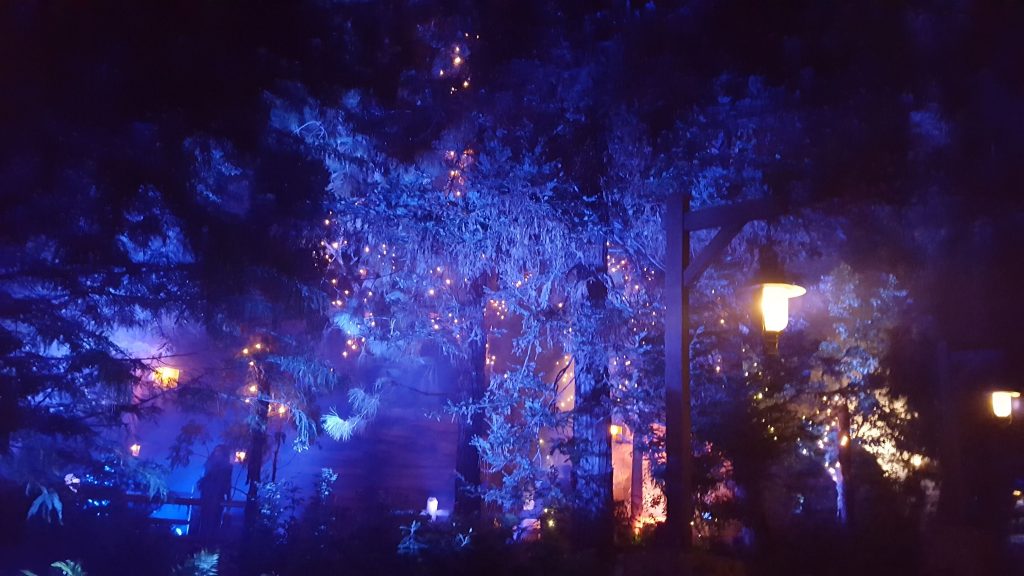 Think of this as those Winter Holiday Light displays at your local park or the zoo illuminating the trails and overhead trees with brilliant lighting effects and thousands sparkling beams of light.  But the twist here in Redwood Creek Challenge Trail is the theme belongs to the villains.  Frollo's area is covered with colorful lights that would shine through a stain glass window of Notre Dame amongst flickering candelabras.  Maleficent casts her spell in the forest with a manifesting briar patch.  The Red Queen's rose garden transitions between red and white with the Chesire Cat lingering above.  Join Scar's hyenas as you march through the elephant graveyard.  Dr. Facilier conjures up a demonic spell with his friends from the other side.  Now here is where it gets tricky.  While the lightning on the trees followed by a crackle from the thunder and Old Hag looks sets the mood just right, the trail transitions into what most would expect from a winter light display rather than anything spooky or creepy from Halloween.  The wisps from PIXAR's "BRAVE" hover in the trees with a growing flower bed on the side of a fallen log.  Then the trail ends as you walk towards a bright light with… warm and wholesome music.
Disney Junior: Mickey's Trick or Treat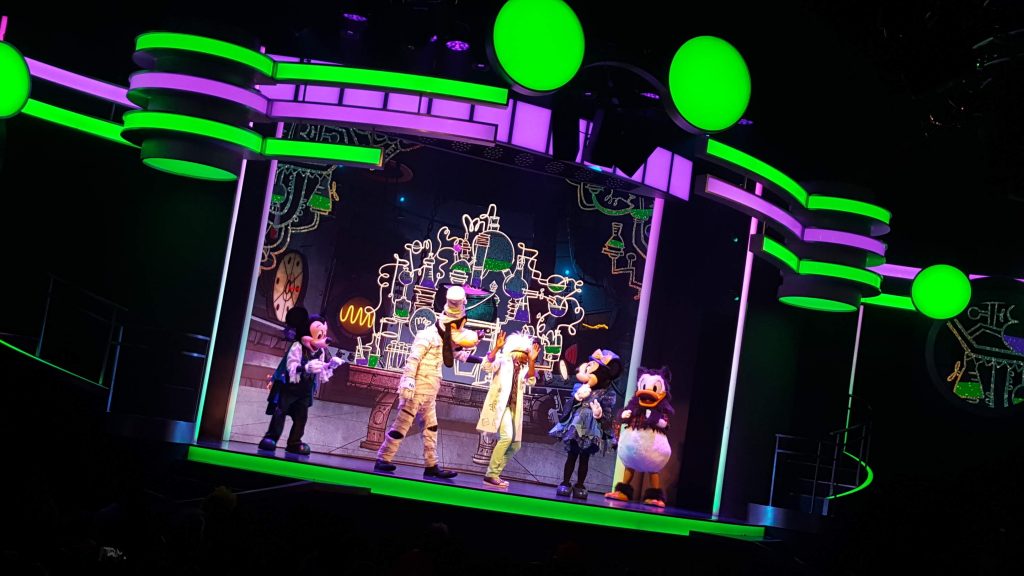 A Mad Scientist is joined by Mickey, Minnie, Donald, and Goofy as they sing and dance their way to candy while telling spooky stories.  The cast of characters is dressed as a vampire, witch, mummy, and werewolf for Halloween fun.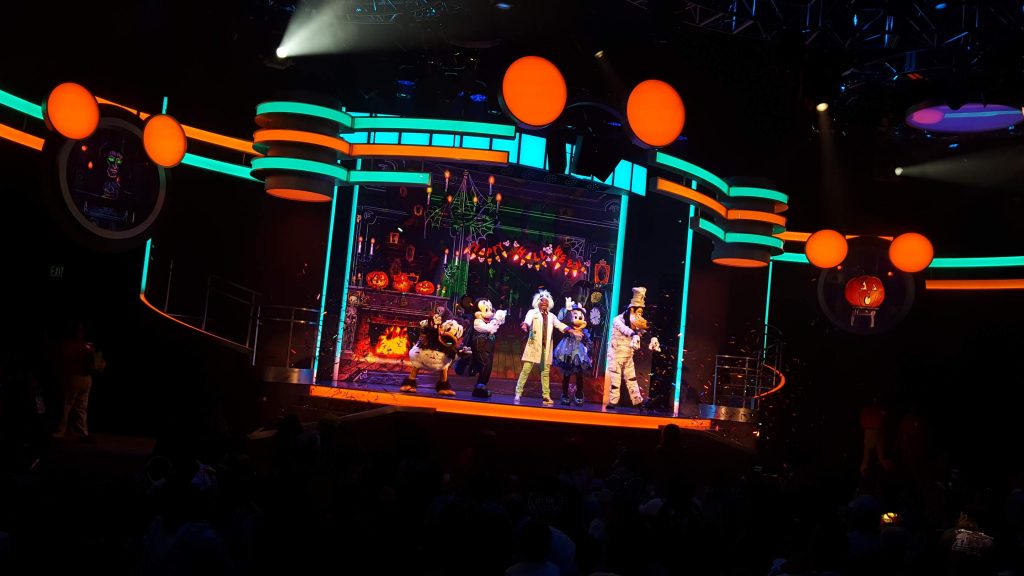 Immersive Treat Trails
What sets Disneyland Resort apart from other theme parks, is the massive treat trails, that guests of all ages can have fun trick-or-treating for fun treats. Here are some of the newest treat trails that debuted at the new Oogie Boogie Bash 2019.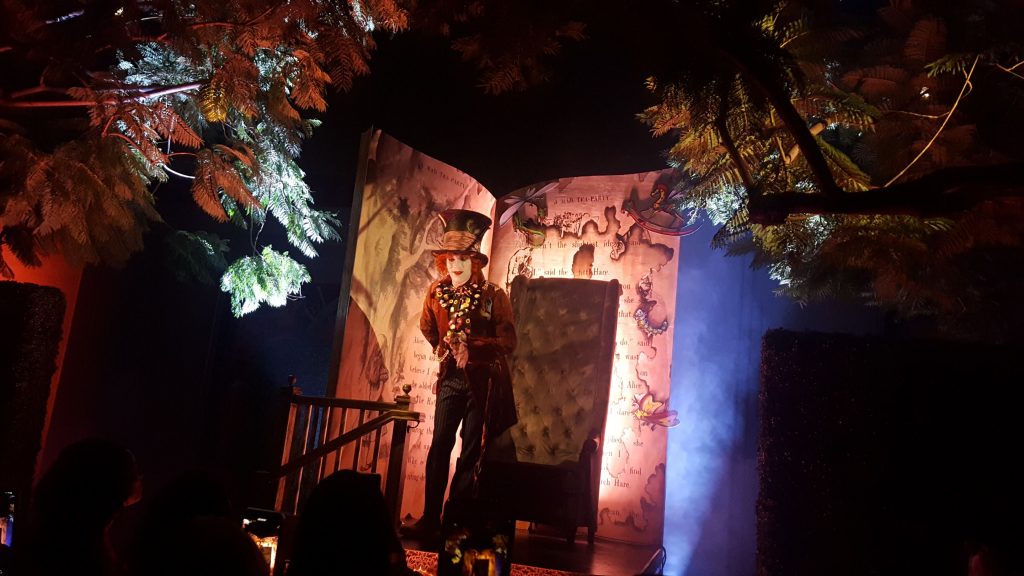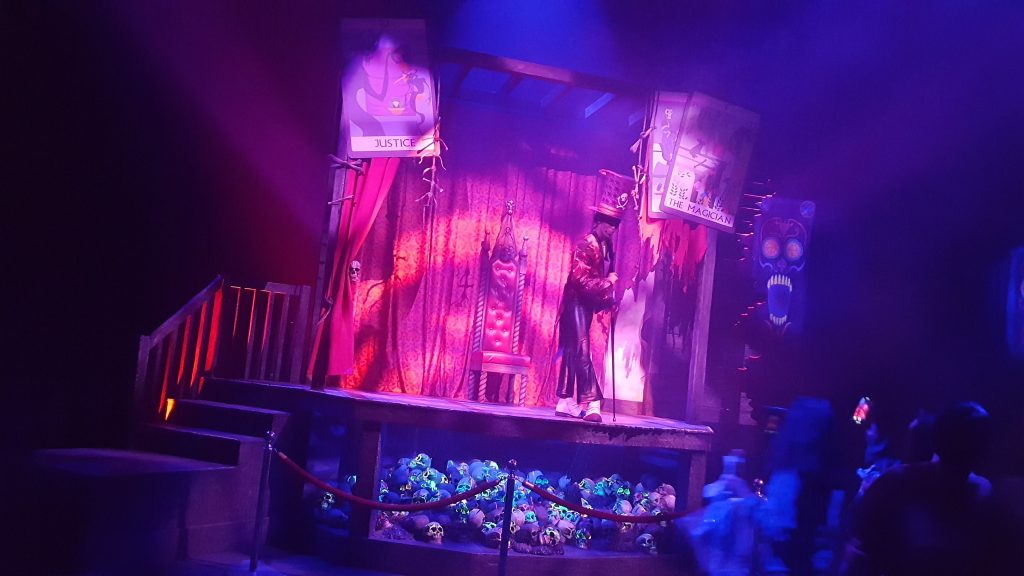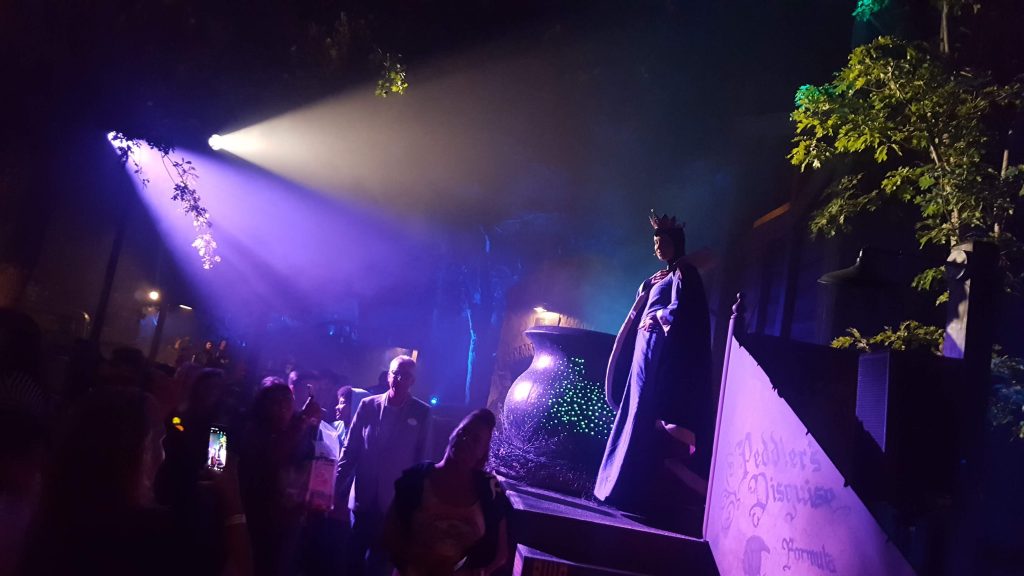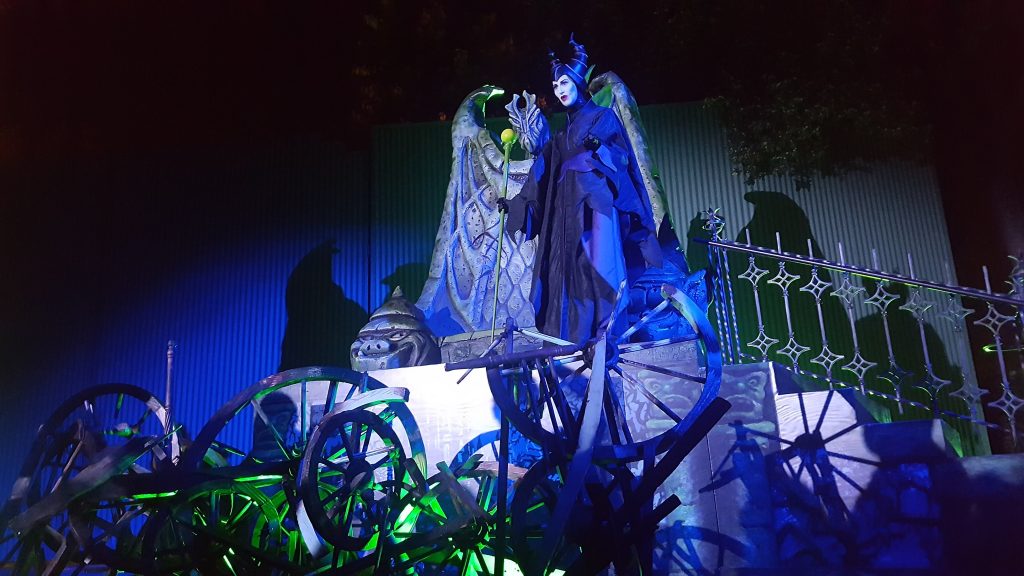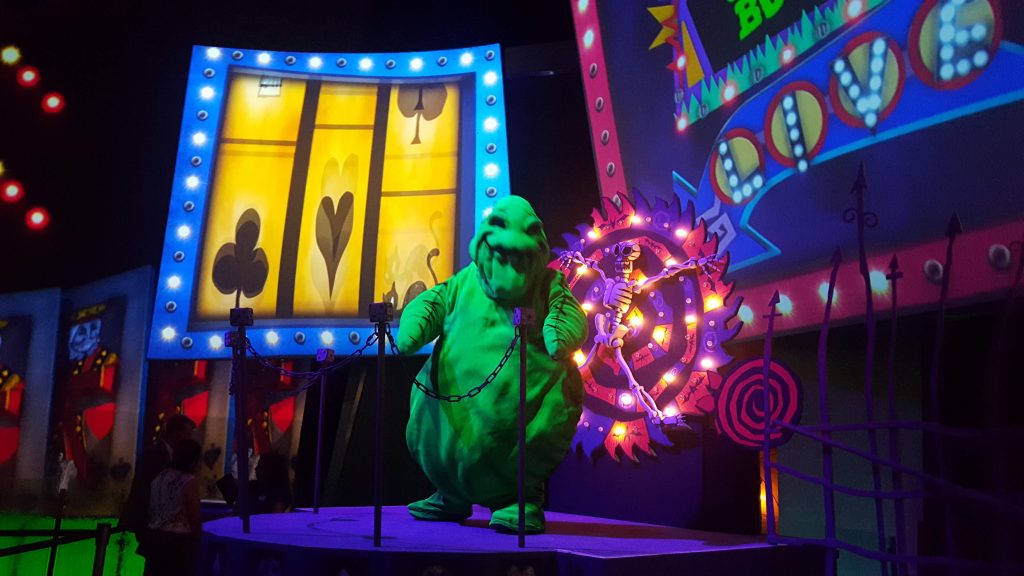 While there are plenty of trick-or-treat trails to go around, there are five specific locations that feature a specific character to interact with you.  Mad Hatter, Evil Queen, Dr. Facilier, Maleficent, and the host of the evening Oogie Boogie make appearances.  Oogie himself taunts guests inside the Animation Building where the lobby projections make it feel like home.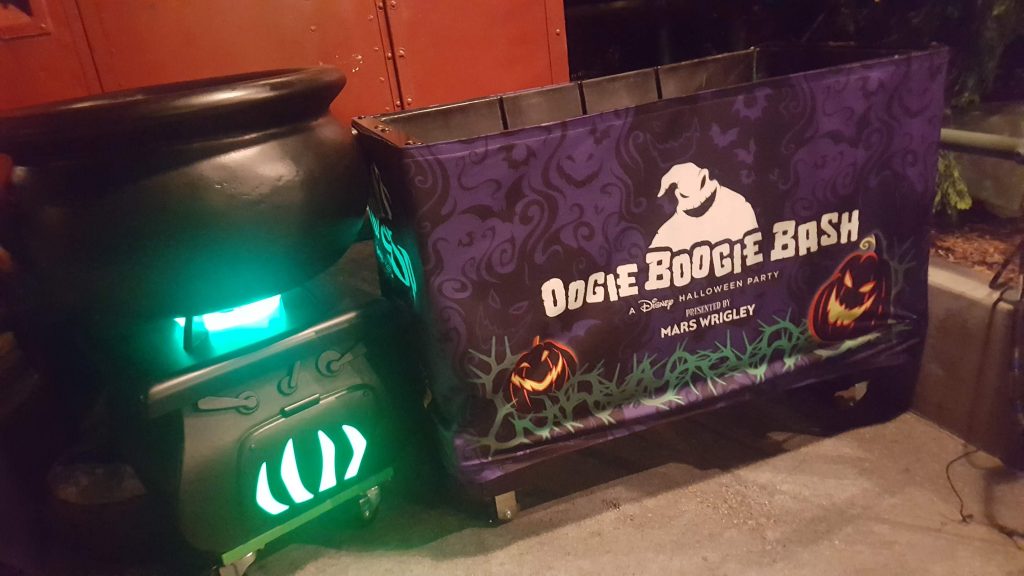 Frightfully Fun Parade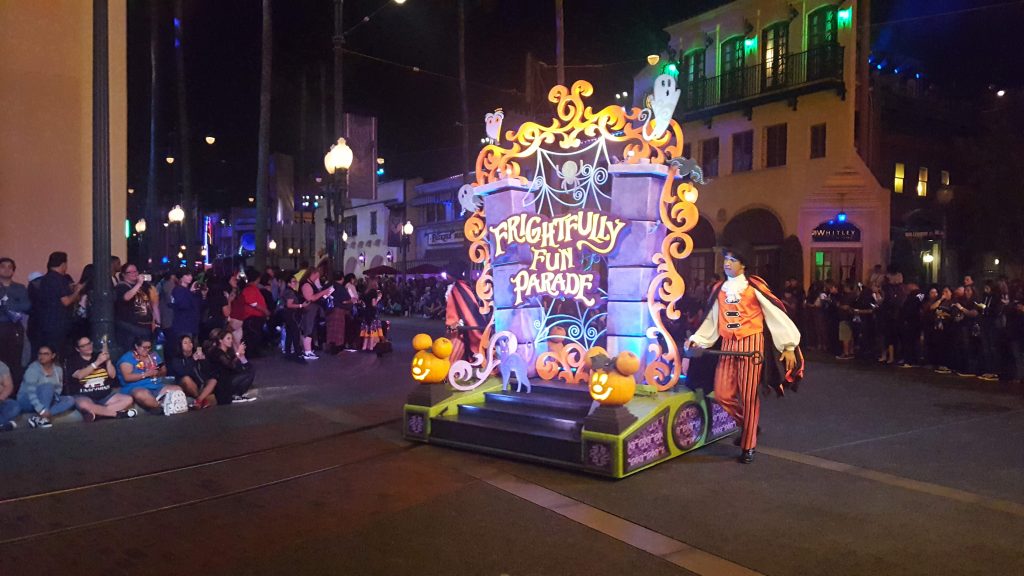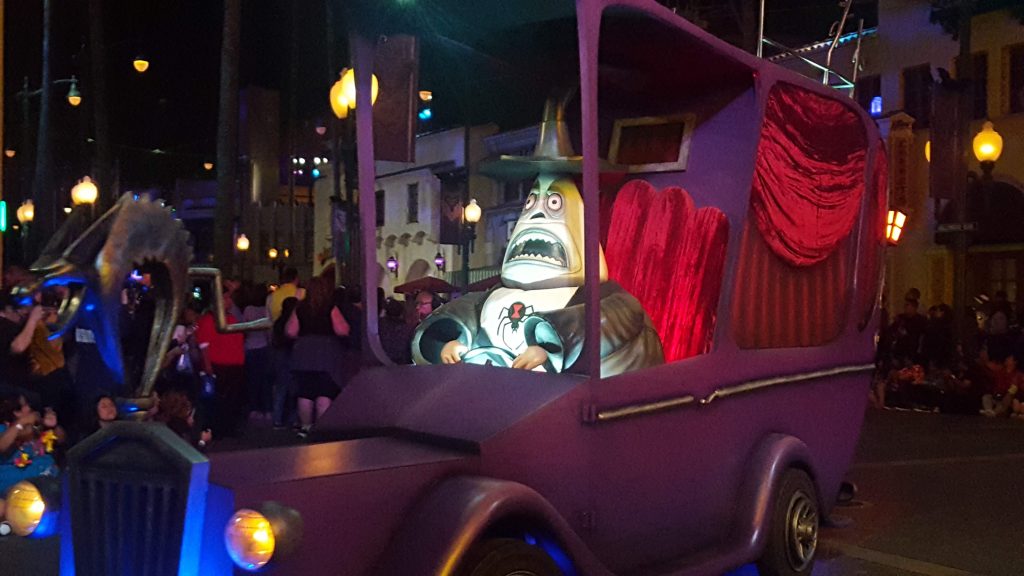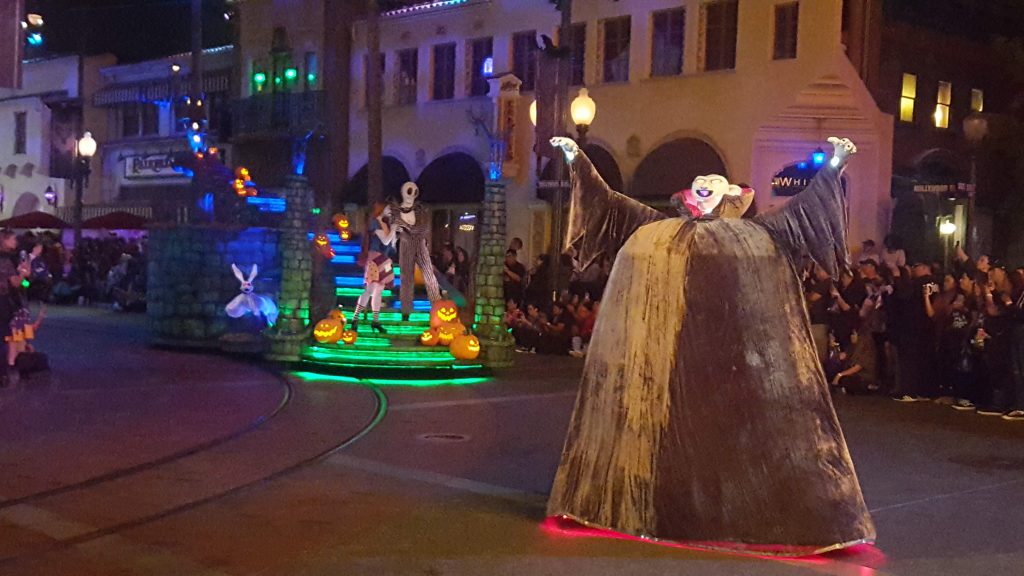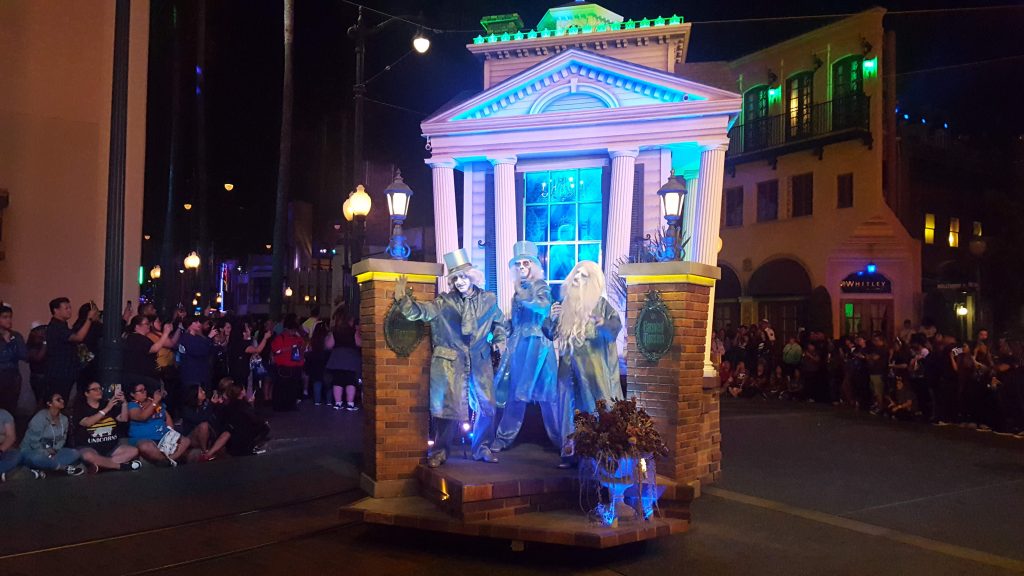 This returning favorite is essentially kept intact from Disneyland's parties. The Headless Horseman still appears in the pre-parade with Ichabod Crane leading the way.  The Chesire Cat takes his rightful spot at the finale float replacing Vampirina.  Although there is only one showtime, the parade is long enough to be enjoyed during the night.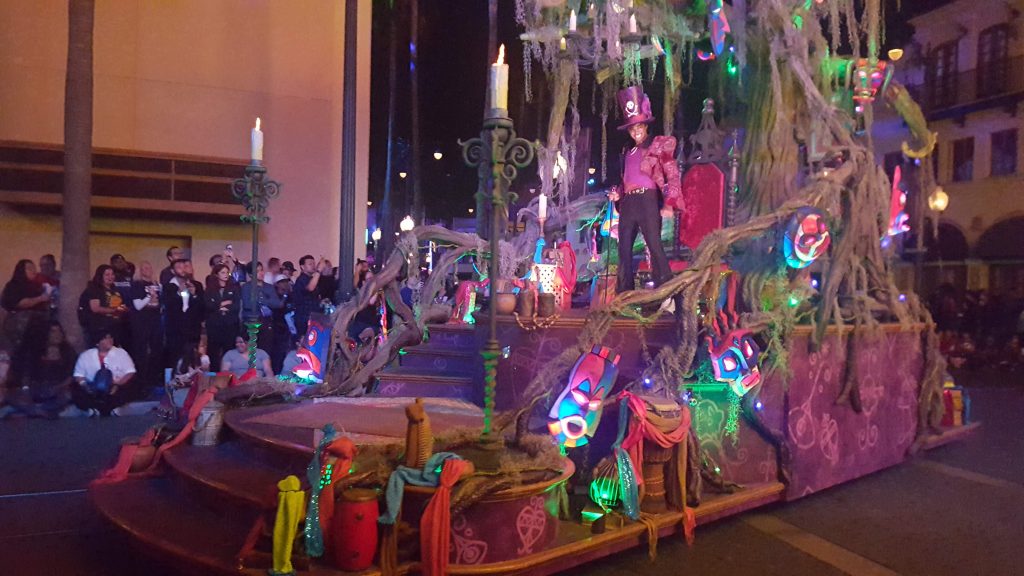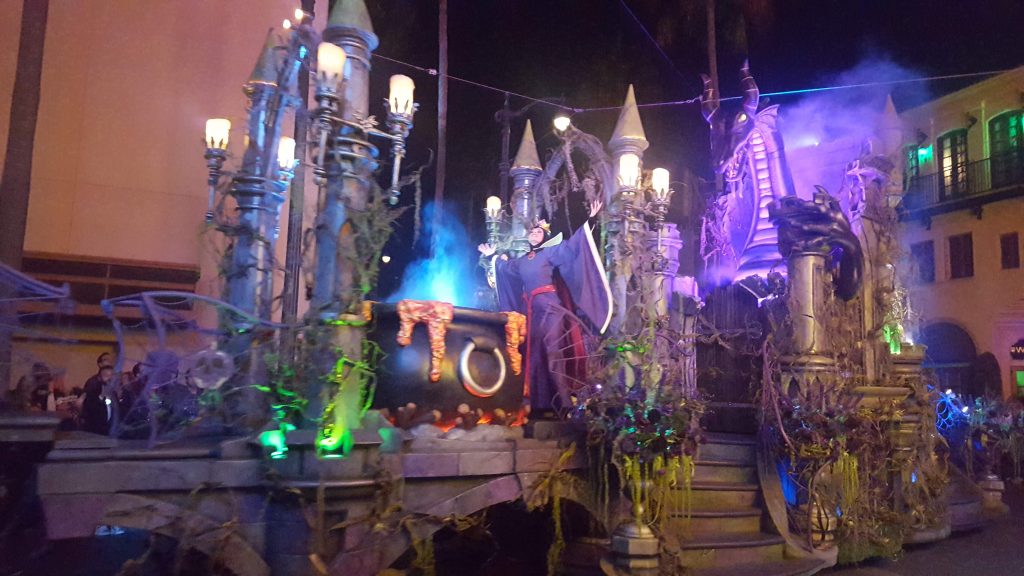 Characters Meet and Greet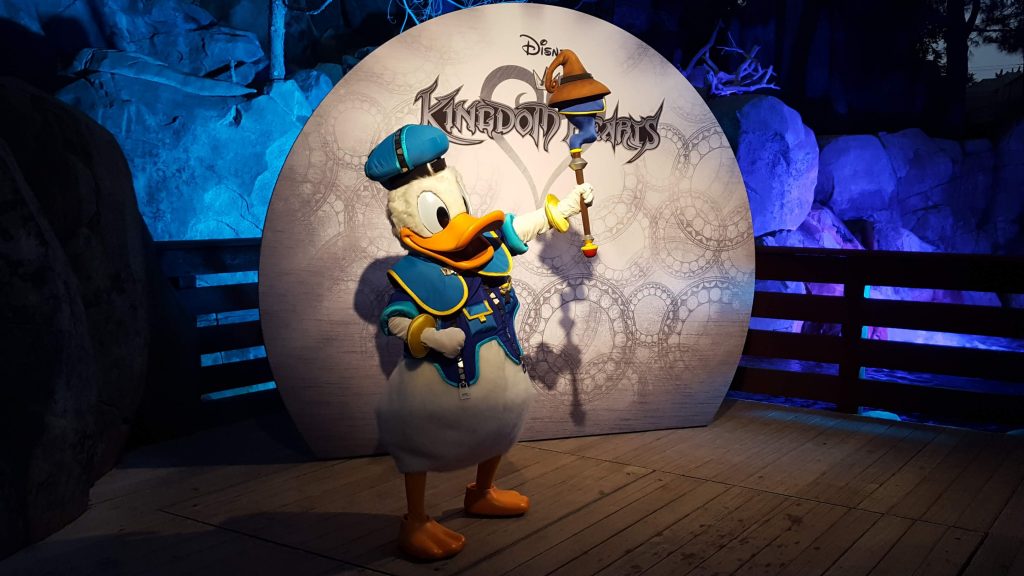 Photo opportunities include Kingdom Hearts (Donald and Goofy), Disney Afternoon (Chip n Dale Rescue Rangers and Baloo with Don Karnage), Disney Channel (Kim Possible and Ron Stoppable with Phineas and Ferb) and other rare Disney Villains such as Shan Yu and the Big Bad Wolf.  Please note during our visit, the characters did not make it out until well past the first hour of the party start time.  And they'll rotate about every half an hour.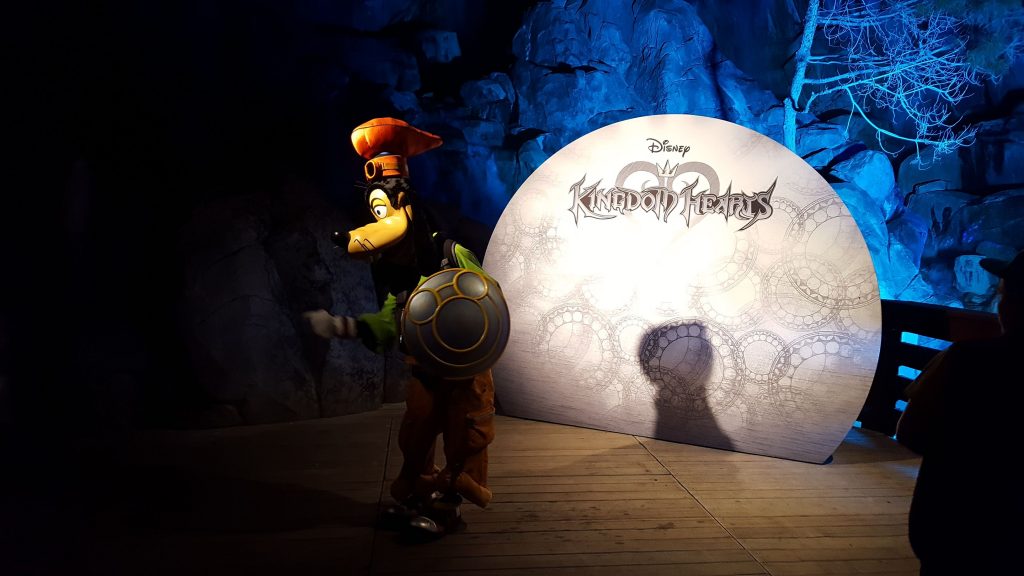 Attractions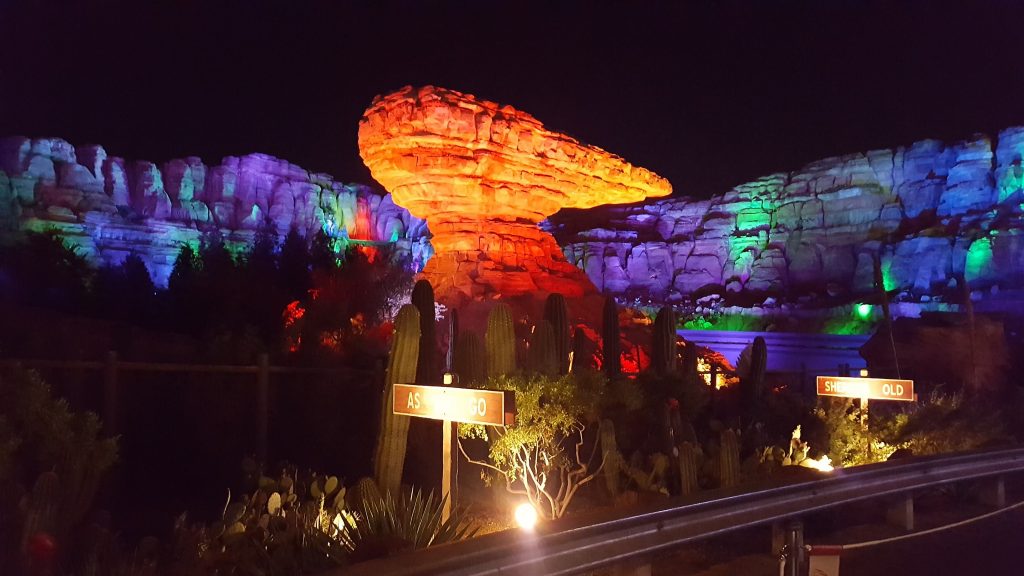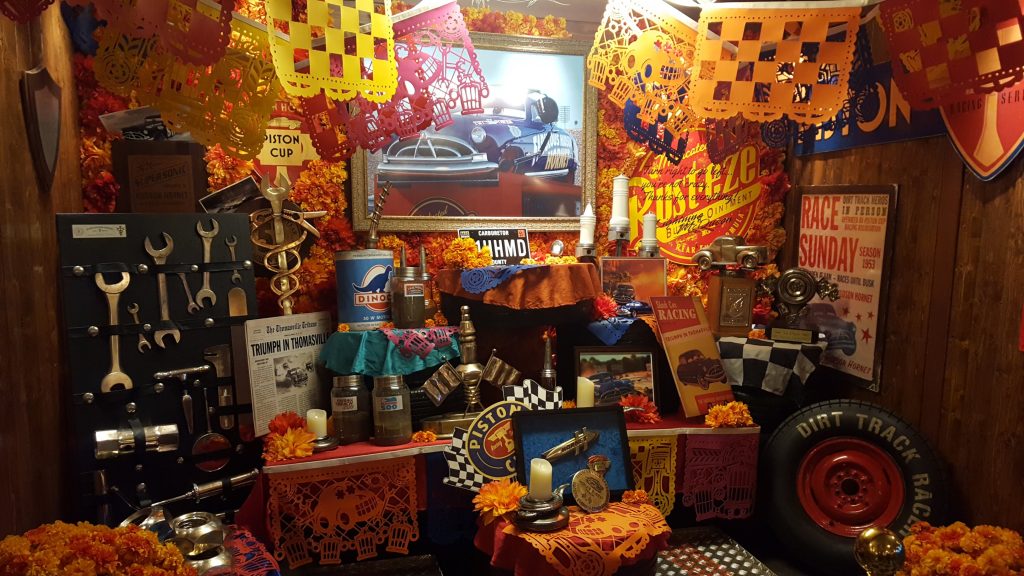 Returning for another round of seasonal Halloween overlays include Guardian's of the Galaxy-Monsters After Dark in Hollywood Land and all of Cars Land is decorated including Luigi's Honkin' Haul-O-Ween and Mater's Junkyard JamBOOree.
Overall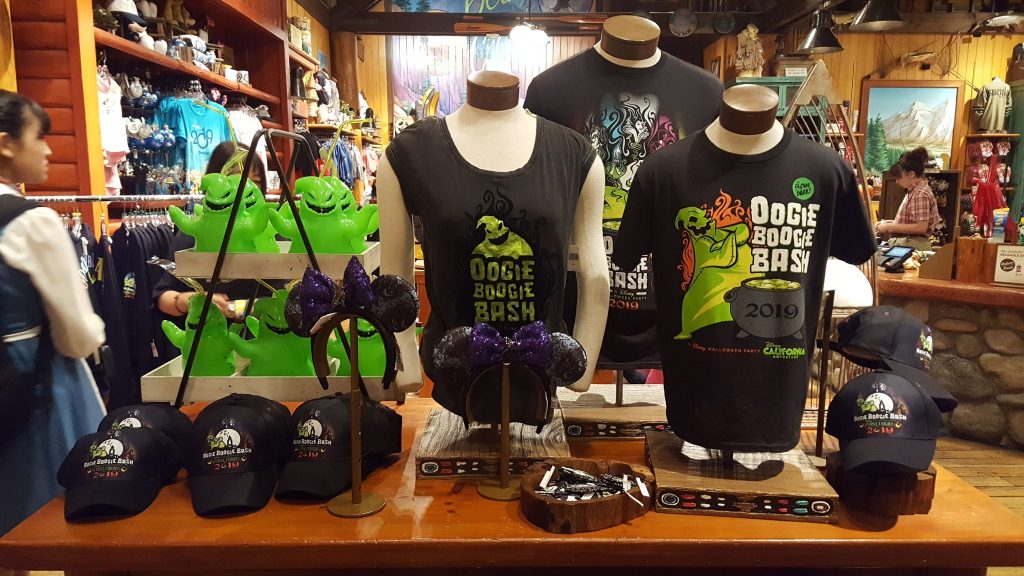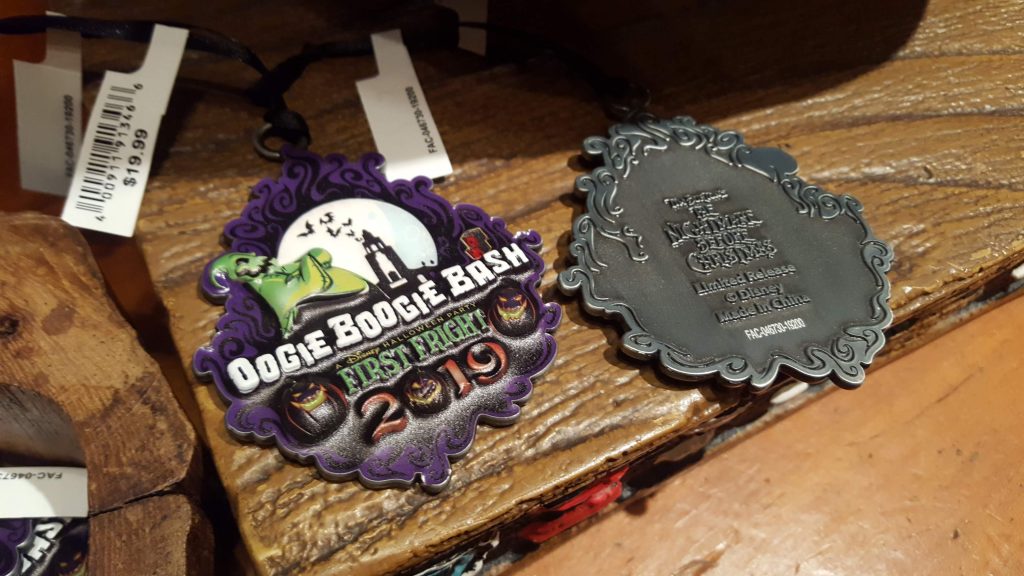 This new exclusive Halloween party is a fun family event for everyone to enjoy and be sure to bring your own large bag for all the candy waiting to be collected.  Or invest in a reusable Halloween bag, available for purchase from various locations.  Hopefully, the future we will see more decorations and additional parade floats.  The Sunset Showcase Theatre would make a prime spot for a Halloween overlay.  And there surely must be a demand for an official "Hocus Pocus" offering as high as the Magic Kingdom in Florida.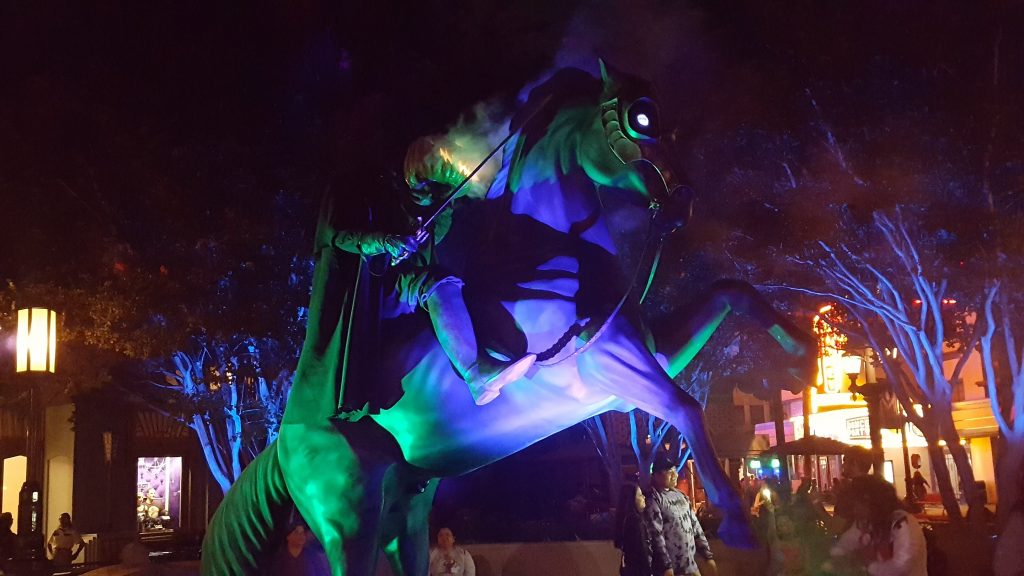 Tickets are sold out to this year's Oogie Boogie Bash, but make sure to check the official Disneyland website for more info for next years event.