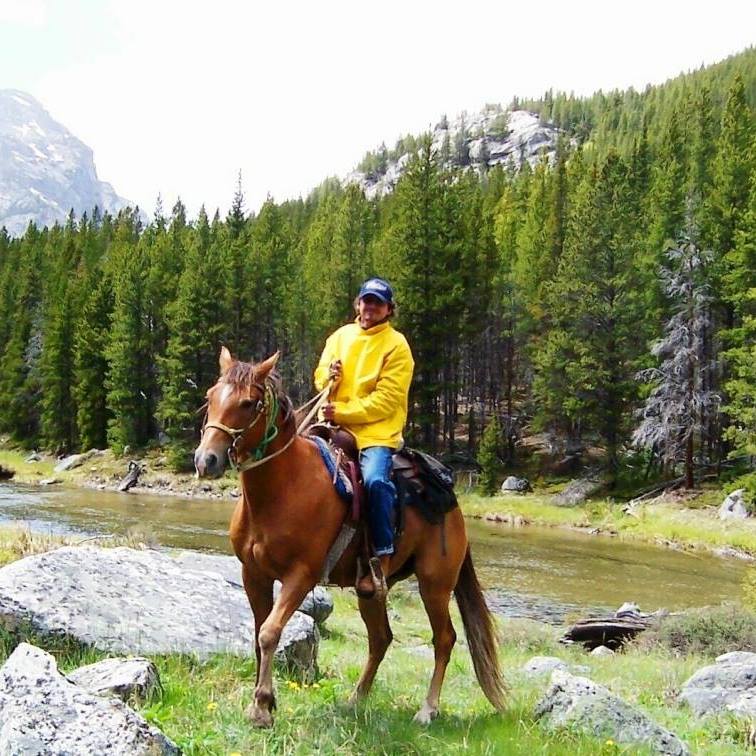 This post contains affiliate links and our team will be compensated if you make a purchase after clicking on the links.

A couple hours after landing at Bozeman Yellowstone International Airport in Montana, we were sitting in The Cowboy Bar and Supper Club in the tiny town of Fishtail, enjoying a big, juicy steak and reviewing our itinerary for the next week in Montana's Yellowstone Country.
My friend and I had come to Yellowstone Country to experience the great outdoors that lies just outside the boundary of Yellowstone National Park. We came to ride horses, rafts and ATV's, and to breath fresh mountain air and to fly fish and eat big steaks.
Yellowstone Country is made up of five south-central and southwest Montana counties (Gallatin, Park, Sweet Grass, Stillwater and Carbon). Yellowstone Country lies in the shadow of the snow-capped Beartooth Mountains and offers everything for a perfect outdoor getaway.
Our journey began at The Stillwater Lodge (www.stillwaterlodge.net ) in Absarokee, about 100 miles east of Bozeman. The lodge, which has six distinctive, themed rooms, is host to people seeking a variety of Montana adventures and can assist guests with arrangements for fly fishing, backpacking, horse riding and river rafting. Our rustic room came with a native lodge pole bed, antique furnishings, free Wi-Fi, cable TV, mini-fridge, and air conditioning.
Surrounding the lodge is a valley full of moose, elk, deer, bighorn sheep and coyotes running wild, while local rivers and lakes are great for fishing. For a better look at nature, we took a rafting ride with Absaroka River Adventures (www.absarokariver.com). To get to the banks of the Stillwater River we took an old school bus. From here we hopped in a yellow raft with an expert guide and made our way 12 miles down river.
As we paddled and drifted down mostly level-3 rapids, we admired spectacular images of rocky gorges, riverfront cabins and a spot where about 20 old covered chuck wagons line the banks. The Stillwater has 36 miles of floatable water and Absaroka River Adventures are expert at finding the best spots to raft.
Back on land, we headed to the minute town of Roscoe for dinner at The Grizzly Bar. Located near a stream, 50-year-old local establishment served up a Montana-sized grilled center cut rib steak with a baked potato and a cold brew. My friend had fresh, hand cut Alaskan Salmon.
The next morning, we drove to the Fishtail General Store to purchase fishing licenses. From here we drove to the city of Red Lodge, where we hooked up with Paintbrush Adventures (www. paintbrushadventures.com) for horseback riding and fly fishing.
Our trail boss was a woman named Wanda. She introduced us to our fly-fishing guide and our horses for the 11-mile roundtrip ride into the Beartooth Mountains. Once saddled-up, we formed a line, crossed a wooden bridge, spanning a stream, and climbed a trail into a forest of lodge pole pine trees with purple lupine and other wild flowers sprinkled about.
Trotting along, we searched the rocky slopes above for big horn sheep. We didn't see any, but we heard them crawling on the rocks. We did see a huge gray moose staring at us through heavy brush. Wanda said he was a teenager because his antlers weren't full grown yet. As I pointed my camera for picture, he ran across the stream and disappeared.
Continuing up the trail, we saw another moose and then made a campfire by an old beaver pond, where we went fly-fishing. Our guide caught a 5-pound trout and released it and I had fun just casting my line and wading in a big rubber suit.
Back in Red Lodge, we checked into the historic 1893 Pollard Hotel (www.thepollard.com). Situated in a former mining town, at the edge of the Rocky Mountains, near Yellowstone's east entrance, this historic hotel once served Buffalo Bill Cody, Calamity Jane and other western legends. Restored in the 90s, the property features rooms with classic western comfort.
We concluded our trip with dinner at the Old Piney Dell restaurant. Set beside a running stream, the Old Piney is one oldest building's in Red Lodge. With a cozy, historic log cabin vibe, the Old Piney Dell evolved from a homesteader's cabin built in the 1920's to one of the area's most popular dining experiences.
For more info on visiting Montana's Yellowstone Country, call (800) 736-5276 or visit www.yellowstone.visitmt.com