This post contains affiliate links and our team will be compensated if you make a purchase after clicking on the links.

It's time to open up the gates and celebrate the grand debut of Disney Theatrical's smash hit, Frozen, transforming Segerstrom Center for the Arts into the mystical and enchanted land of Arendelle for a three week limited engagement. Beginning Wednesday, February 1st, 2023 through Sunday, February 19th, Frozen will bring the beloved 2013 animated adventure to life in a way that will melt even the coldest of hearts.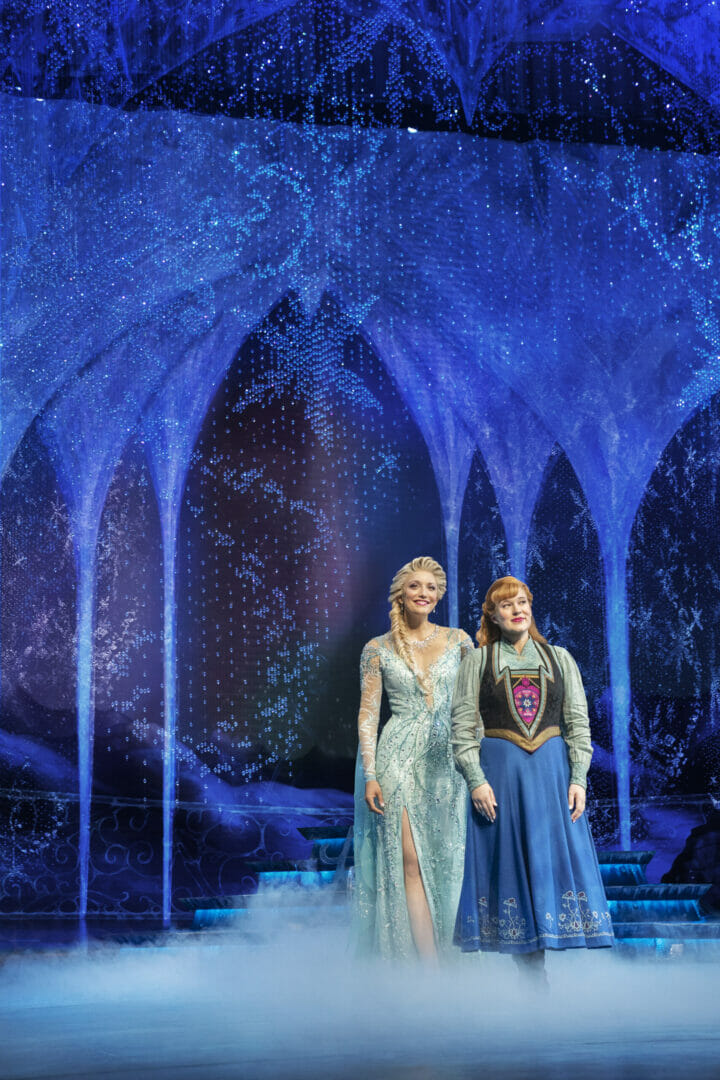 Frozen is an absolute winner, earning its rightful place as one of Disney Theatrical's greatest productions, rivaling that of Beauty and the Beast, The Little Mermaid, and the classic hit, The Lion King. Not a single detail is taken for granted and audiences of all ages will reap the rewards as Frozen brings the best that Broadway has to offer right into the heart of Orange County.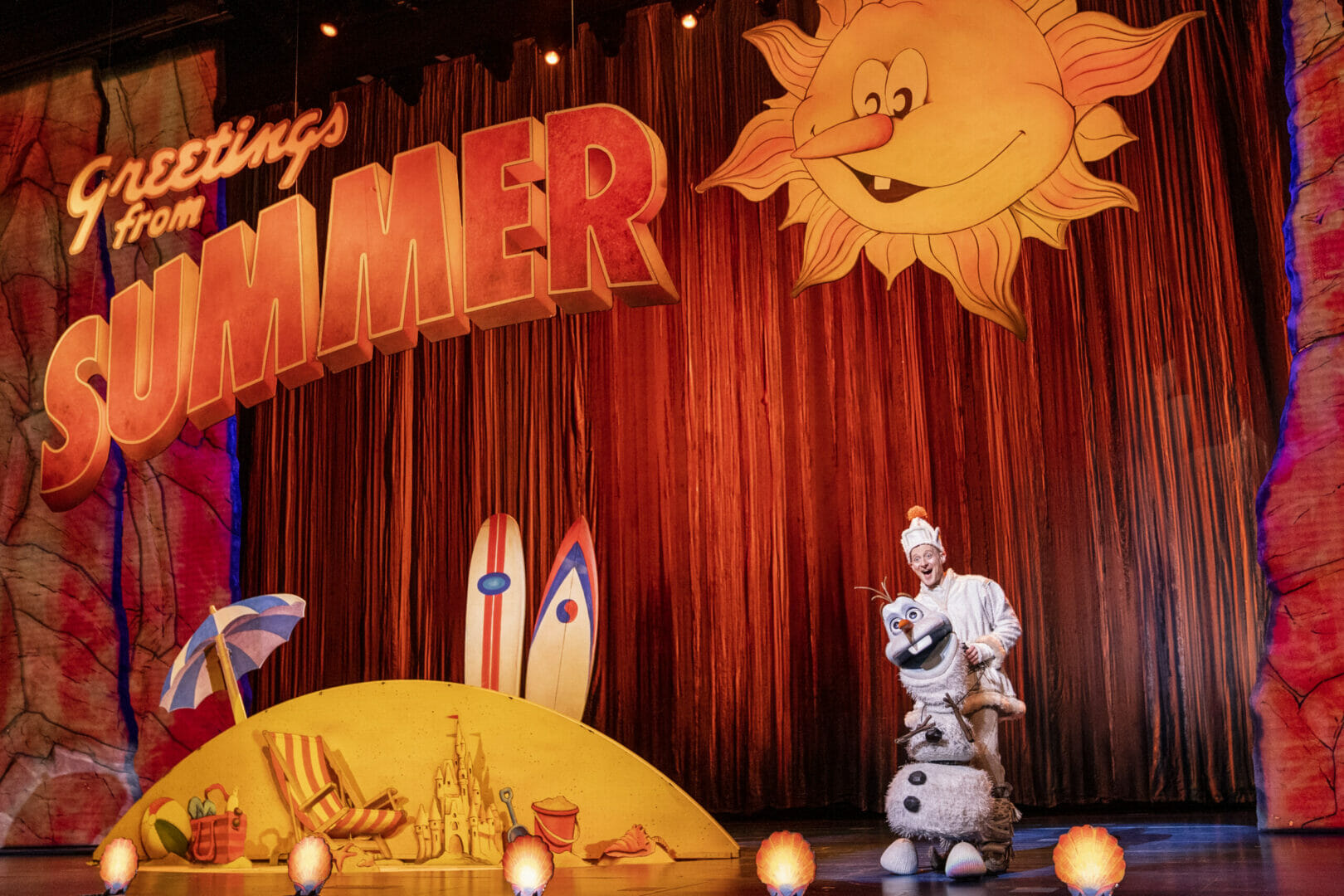 With 2023 being the tenth anniversary of the original film, it would be hard to imagine a world without Frozen, let alone a world where fans would not want to dive deeper into the world of Anna, Elsa, Olaf, Sven and Kristoff.
Fortunately, Frozen's Broadway adaptation is just the scratch for that itch, delivering plenty of favorites from the original story, including original songs like "Let It Go", "Do You Wanna Build a Snowman?", and the ever so charming ballad, "Reindeers are Better than People", as well as a new plethora of musical numbers and surprises that have just the right amount of magic to bring something fresh and exciting to even the most hardcore of Frozen fans.
Every moment dazzles, bringing the audience right into the middle of the story that goes beyond simple spectacle. The sets are elaborate, filled with brilliantly composed backdrops, set pieces, and an endless tapestry of color. But, what makes them truly stand out from other Disney themed productions is the people that help fill the scenes and bring the sets to life that flow with a very similar energy to The Lion King.
It's a very physical show, with waves of the ensemble morphing and transforming to fit the pace of the scene, creating a boundless series of moods that tap into a wide array of emotions. You can see the cast encapsulate the dangerous waves of the Dark Sea, bring the drama of the snowstorm separating Anna and Kristoff to life, and add a special touch to Wandering Oaken's that will leave an instant smile on your face and more than a few laughs.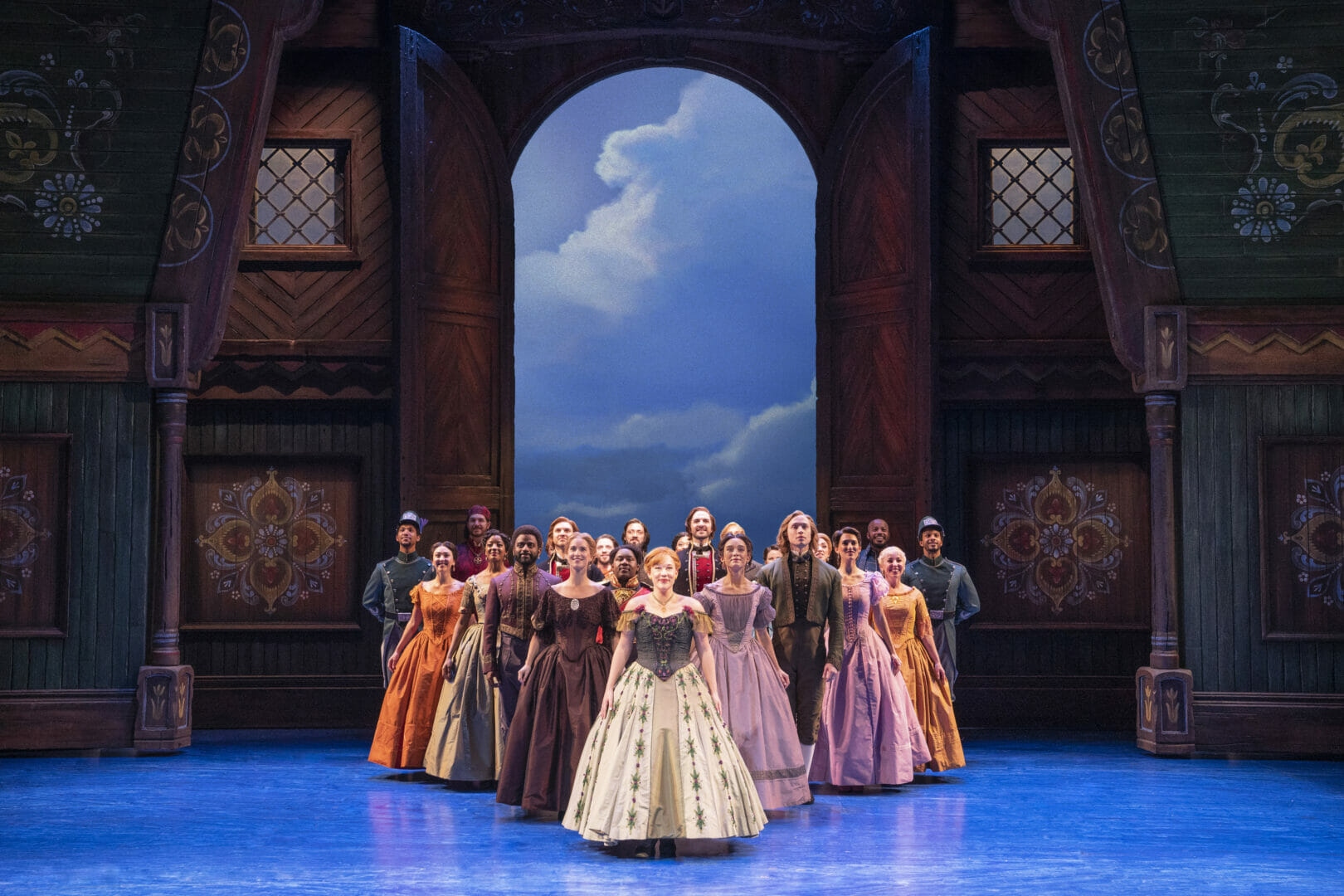 Every piece of the production works together, with the utmost precision, and when it all comes together, it's a perfect pairing of stage work, lighting, music, and performance. Those performances are key, with so many notable moments and key players sharing the spotlight. Even the smallest of elements were noticed and appreciated, including the remarkable work done bringing Sven to life with the clever use of puppetry and ballet precision.
It was suave and highly impressive, really fooling you into believing the reindeer was really on stage and engaging with the rest of the cast, looking beyond the performer and presenting something that is reminiscent of Disney Parks; creating a magical experience that really makes you forget about the realities of what makes Sven and focus on the performance instead. That dedication is commendable and something that really makes a big difference, finding a way to meld reality and fantasy together in a way audiences of all ages can appreciate.
Not enough can be said about this entire cast, especially the chemistry between Elsa (Caroline Bowman) and Anna (Lauren Nicole Chapman). Both are exceptional, perfectly aligning themselves with the core essence of what Anna and Elsa are, mixing in plenty of laughter, heart, and powerful emotions. Chapman really channels the goofy and brash nature of Anna, filled with adventurous spirit and awkwardly timed spunk. Kristen Bell would be proud!
Bowman brings in the power, delivering the weight of Elsa's strength, struggle, and sacrifice. Her connection to the character is something that has to be seen to believe, as she weaves such a brilliant performance that wows over and over, worthy of the highest of praise. Bringing the magic to life is no easy feat, and Bowman truly shows she is worthy of the title of Queen. Both Bowman and Chapman really are a pair worth melting for!
They are joined by an incredibly talented cast, including the fun styling of Jeremy Davis as Olaf, Will Savarese as the mischievous Prince Hans of the Southern Isles, and Dominic Dorset as Kristoff. There is no shortage of awe factor, and each one of these men really bring it all front and center.
We also can't forget the youngest members of the cast, Aria Kane as Anna and Sydney Elise Russell. Both of these young actresses really bring in the charm, and match the chemistry of their adult counterparts perfectly.
Costa Mesa is one of 19 lucky cities in the US that will host Frozen through the year, with plenty of Disney veterans adding their magical touch to the production, which include the Oscar Winning songwriting pair of Kristen Anderson-Lopez and Robert Lopez, as well as the shining powerhouse Chief Creative Officer of Walt Disney Animation Studios, Jennifer Lee.
They are also joined by Tony and Olivier Award winner Michael Grandage, who acts as director for Frozen, as well as two-time Tony and Oliver Award winner Christopher Oram. Lighting Design is helmed by six-time Tony award winner, Natasha Katz, with sound being dialed in by none other than seven-time Tony nominee Peter Hylenski.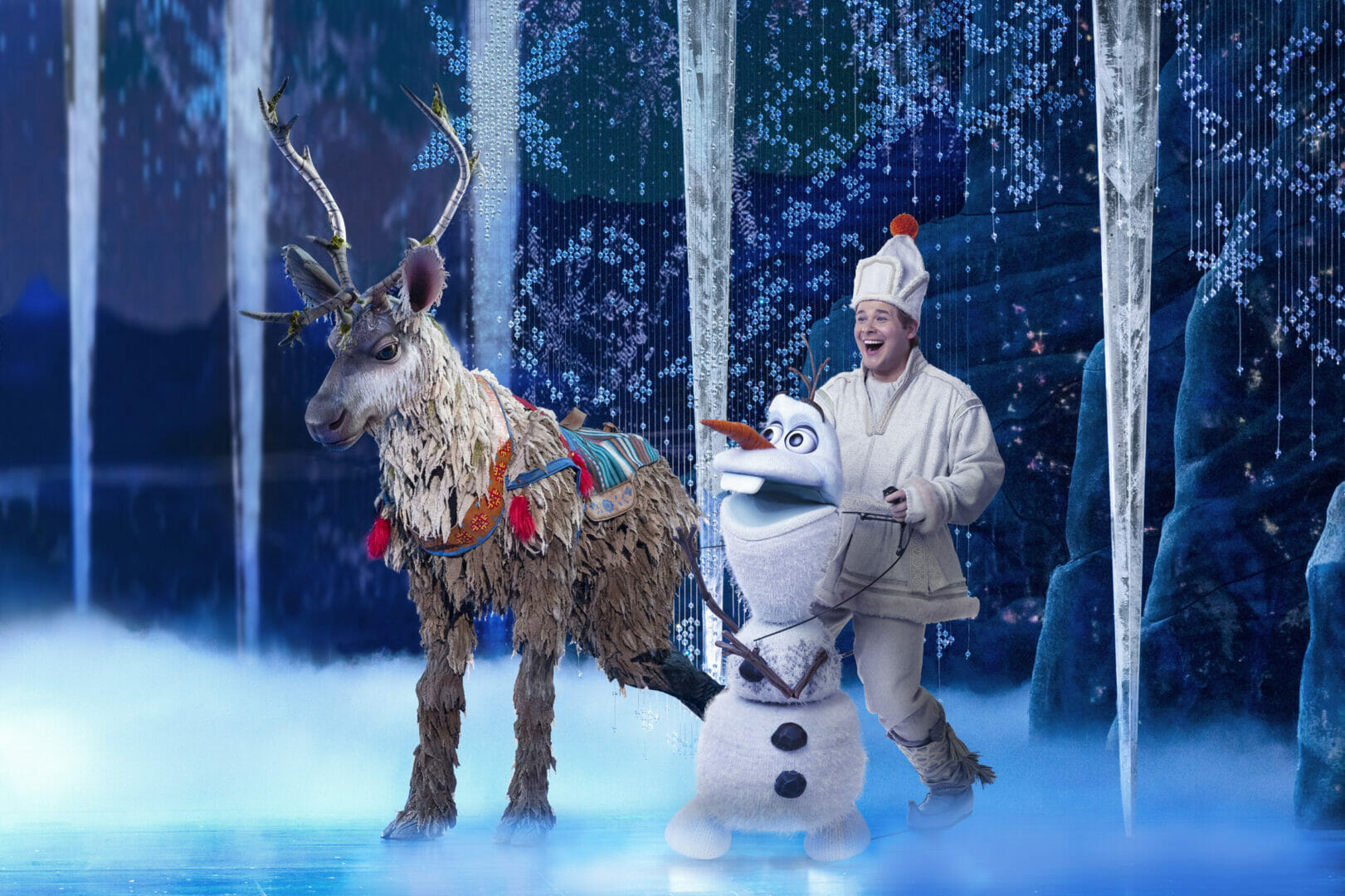 Two-time Tony Award winner Stephen Oremus is music supervisor and creates vocal,
incidental and dance arrangements. He is joined on the music team by Tony nominee
Dave Metzger in orchestrions, Christ Montan as executive music producer, David Chase for additional dance arrangements, and Faith Seetoo as music director.
Make sure to check out the full schedule below and get your tickets by visiting Segerstrom's official site! VIP Ticket Packages, which include prime seat locations and a VIP Fan Pack, are also available. Orders for groups of 10 or more may be placed by calling SCFTA Group (714) 755-0236.
Frozen Show Schedule: February 1 to 19, 2023
Tuesday, Wednesday, Thursday and Friday Evenings at 7:30 p.m.
Saturday at 2:00 p.m. and 7:30 p.m.
Sunday at 1:00 p.m. and 6:30 p.m.
Special Matinee Thursday, February 2 at 2:00 p.m.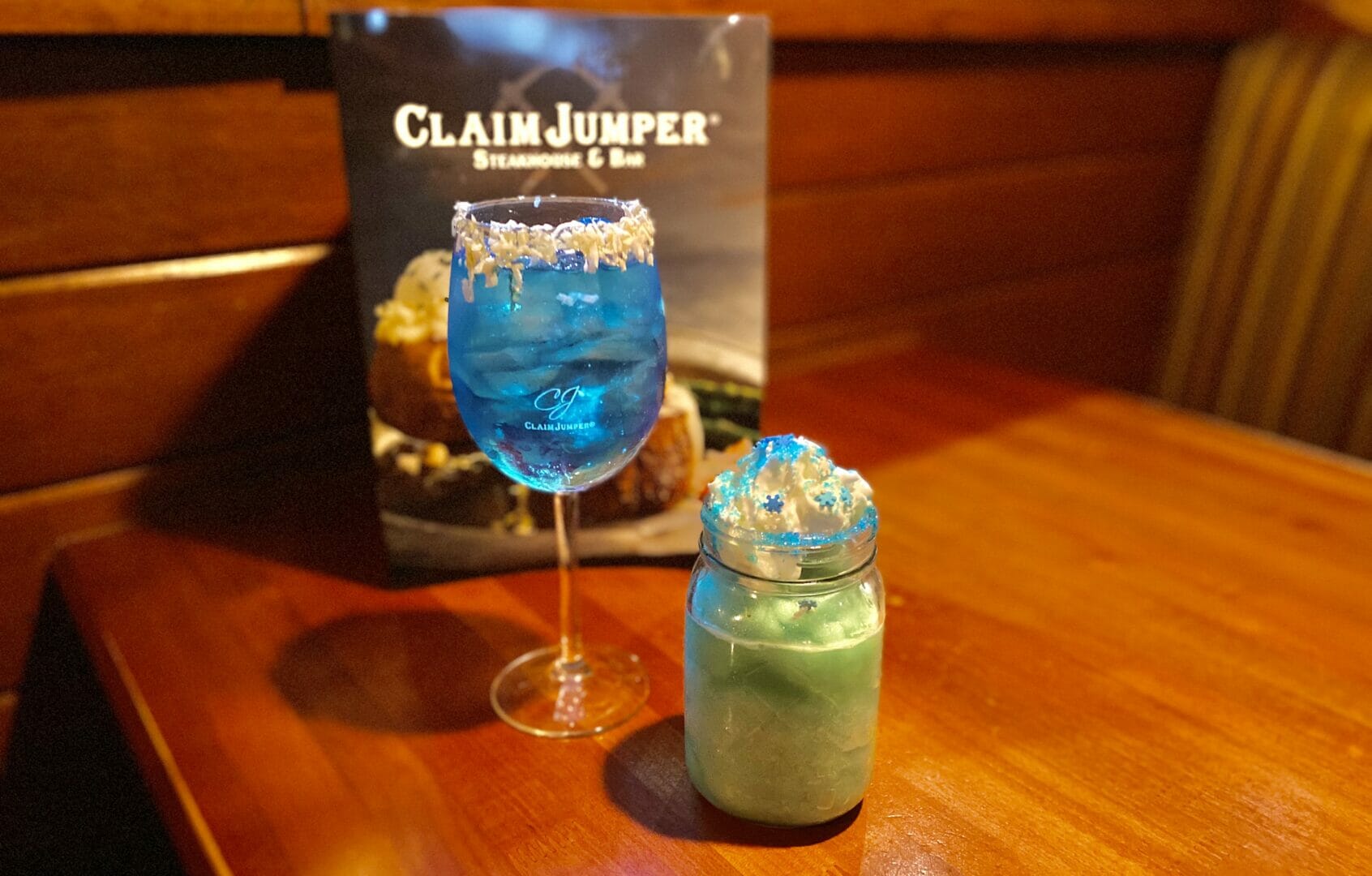 Before or after the show, make sure to venture over to South Coast Plaza, which will be host of two sets of specialty cocktails and mocktails, available at Claim Jumper as well as Silver Trumpet Restaurant & Bar. Both venues will feature two delicious, "Frozen" drinks each and will be available through February 19th.