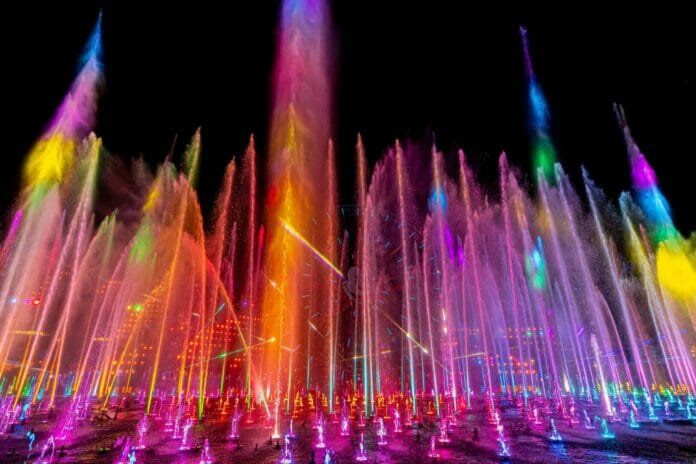 This post contains affiliate links and our team will be compensated if you make a purchase after clicking on the links.

"World of Color – ONE" is now performing at Disney California Adventure Park during the Disney100 anniversary celebration at the Disneyland Resort. This nighttime spectacular by Disney Live Entertainment tells the powerful story of how a single action – like a drop of water – creates a ripple that can grow into a wave of change. Paradise Bay is transformed with a dazzling array of fountains, lighting, lasers, fog and flame effects, harmonized with songs and stories of courageous, loving and inspiring characters who dared to be wavemakers and change the world.
Guests will discover that it only takes one action to make an impact on the people in our lives and the world around us, just as one man – Walt Disney – started the wave that has continued to grow and inspire people around the globe for 100 years.
Show times can be found on Disneyland.com and the Disneyland app. Guests will be able to access viewing areas for "World of Color – ONE" through the complimentary virtual queue** system available only via the Disneyland app. More information about the virtual queue system is available here. Joining the virtual queue is not required, but it is highly recommended as walk-up viewing options for each performance are available on a first-come, first-served basis.
"We're really grateful for all the creative and technical experts who have contributed to 'World of Color ONE.' It is a beautiful show with an inspiring message that every single one of us can make a difference. We see it in characters like Remy, Moana, Mirabel and Luke Skywalker, and in the end, we leave our guests with a call to action: You can be the one." said Wendy Ruth, Show Director at Disney Live Entertainment.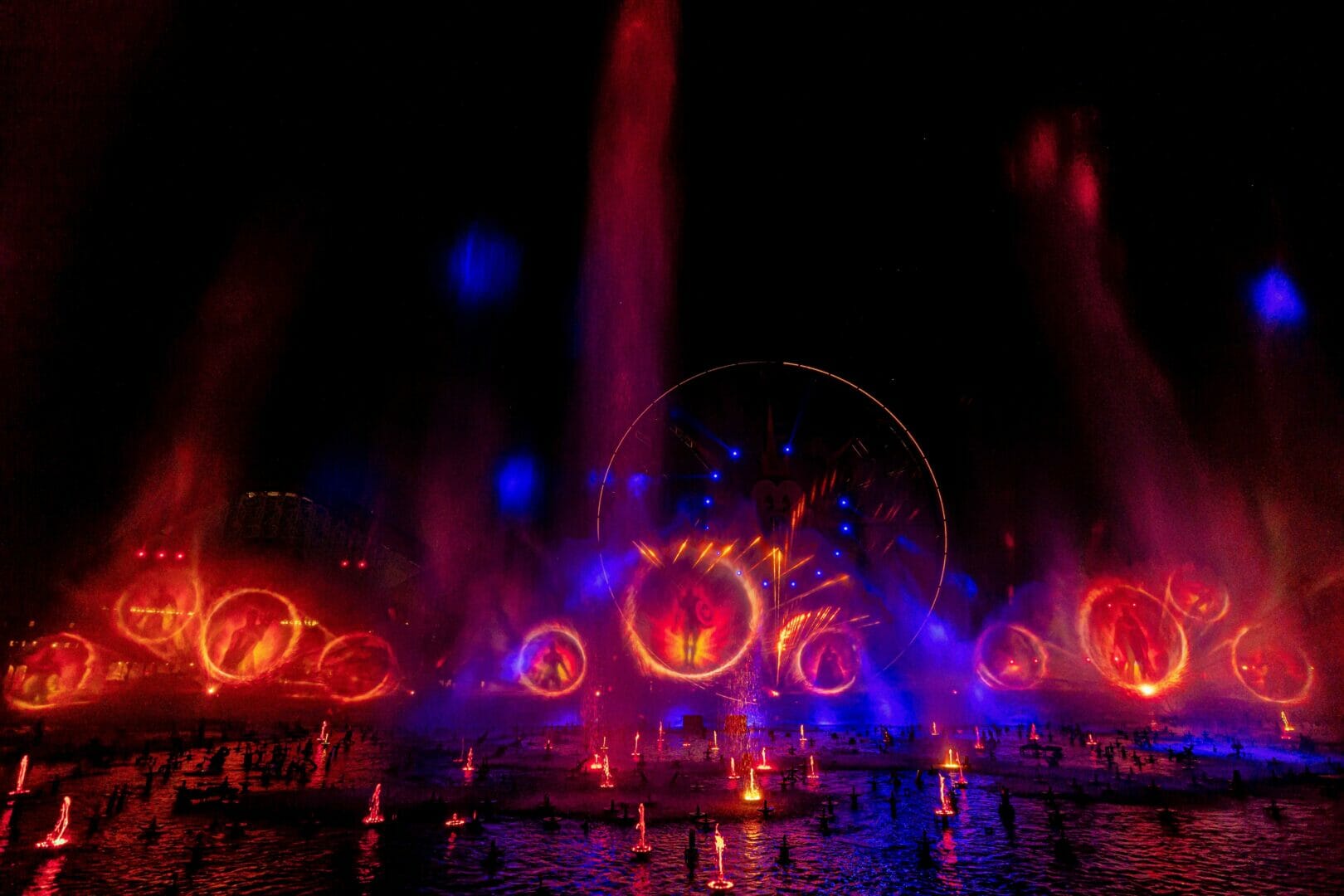 World of Color – ONE Details:
The nighttime spectacular celebrates the storytelling legacy begun by Walt Disney a century ago, bringing to spectacular life moments from favorite films including "Moana," "Soul," "Coco," "Mulan" and others. This is the first Disneyland Resort nighttime spectacular to feature characters, music and stories from Walt Disney Animation Studios, Pixar Animation Studios, the Avengers and Star Wars in the same production.
Moments from Star Wars and the Avengers are depicted in a graphic style. The bold, graphic approach to the Avengers portion of the show was inspired by end credit sequences in "Black Panther" and the Disney+ original series "Hawkeye." The Star Wars segment uses a painterly style based on original production art for the films.
The score is composed of 18 musical compositions, including an original song "Start a Wave," which was written by GRAMMY ® -nominated artist Cody Fry and features lead vocals performed by singer-songwriter and actress Loren Allred.
The 1,200 fountains in "World of Color – ONE" act as dancers, interpreting the various moments in the show. During the "Born to Play" sequence from Disney and Pixar's "Soul," the jazz tune appears to be "played" by the fountains.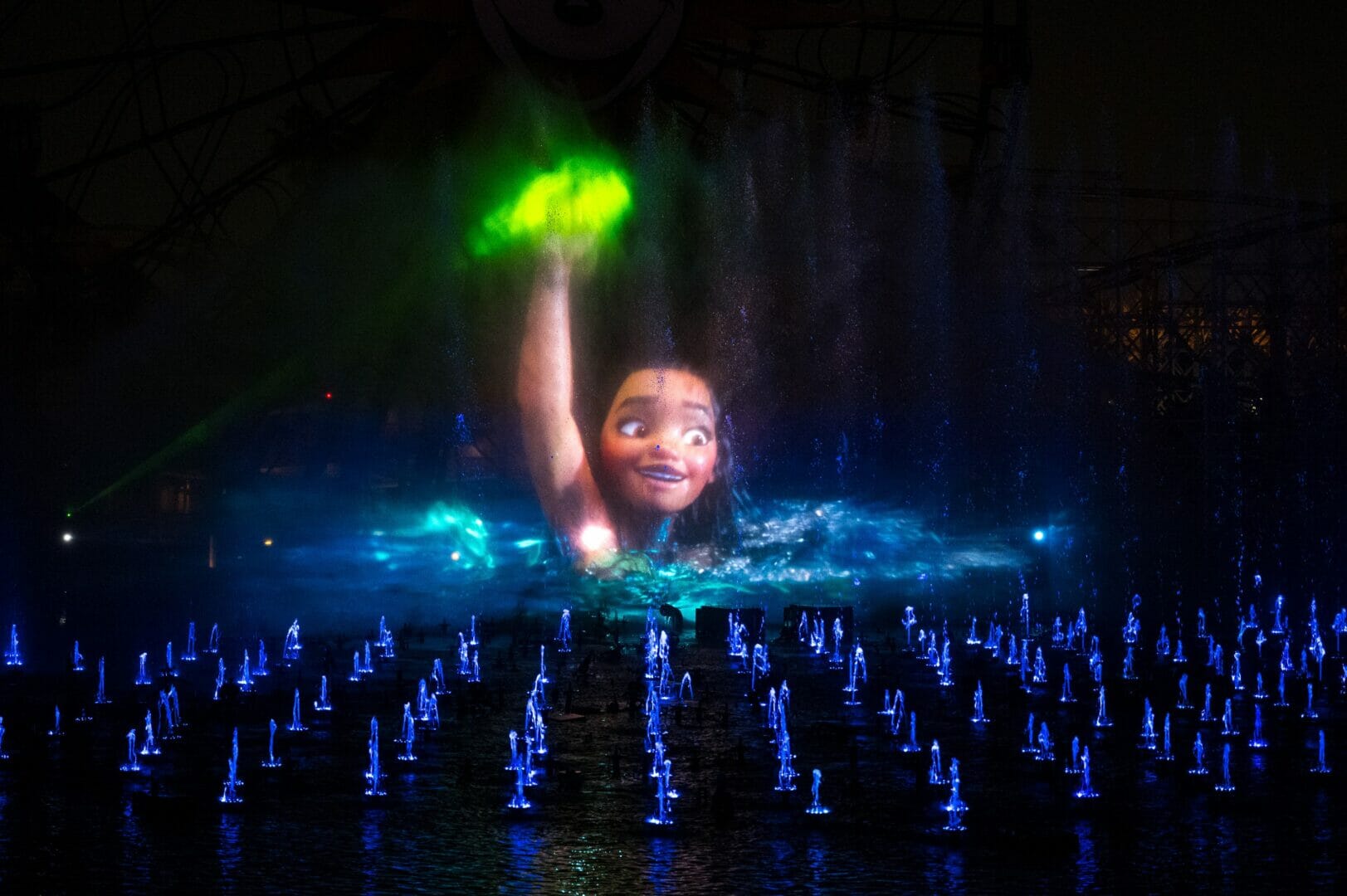 The water screen used for digital projections is 380 feet wide, and the geyser fountains are capable of shooting water up to 200 feet in the air.
MagicBand+ interacts with and complements "World of Color – ONE" by glowing with color and pulsing with haptic vibrations.
"World of Color" provides Disney Live Entertainment designers with great flexibility and creativity. Since its debut in 2010, more than half a dozen different versions of the show have been presented on Paradise Bay.
**Virtual queues for showtimes are limited and subject to availability, and joining a virtual queue does not guarantee entrance to any show. Guests may only enter a virtual queue for "World of Color – ONE" once per day. Subject to other restrictions, and change or cancellation without notice.