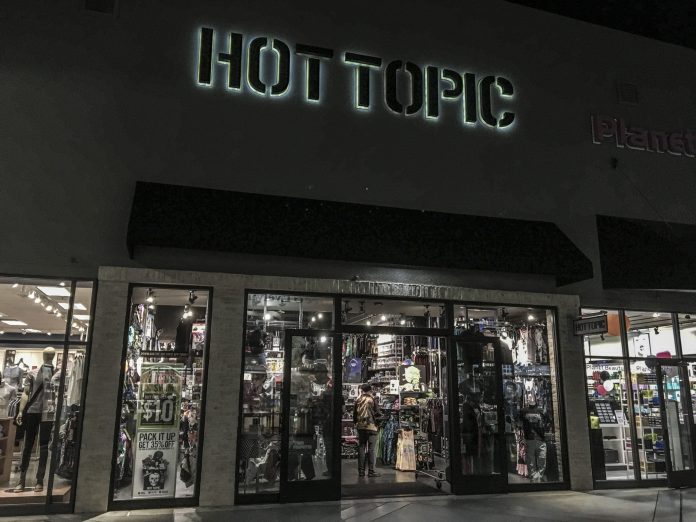 This post contains affiliate links and our team will be compensated if you make a purchase after clicking on the links.

As Ready Player One jumps into theaters this weekend, you will have an opportunity to bring part of The Oasis home with exclusive merchandise from Hot Topic. From Funko to fragrances, there's something for everyone, including retro throwbacks to some of the iconic films and childhood favorites referenced in Spielberg's latest blockbuster.
Part of the Funko Pop series, Hot Topic has also released a special transparent exclusive figure of Parzival. Paired with Art3mis, he's a great addition to the Funko line. If you feel a little more devious, Sorrento is also available to bring out your villainous side.
As always, this merchandise is on a limited run and will not be available forever. Show your pride, throw on your t-shirt, grab your hat, and join the game! Check out the entire collection, including special online only merchandise.
Hot Topic also sponsors the "Ready Player One Challenge" which can be experienced until April 1st in Hollywood. You can read more about the experience by checking out our exclusive feature below! If you're lucky, you might get a chance to jump back in time in the legendary Back to the Future DeLorean.
http://socalsite.socalthrills.com/check-out-the-final-of-hollywoods-ready-player-one-challenge/
Ready Player One is now playing in theaters!