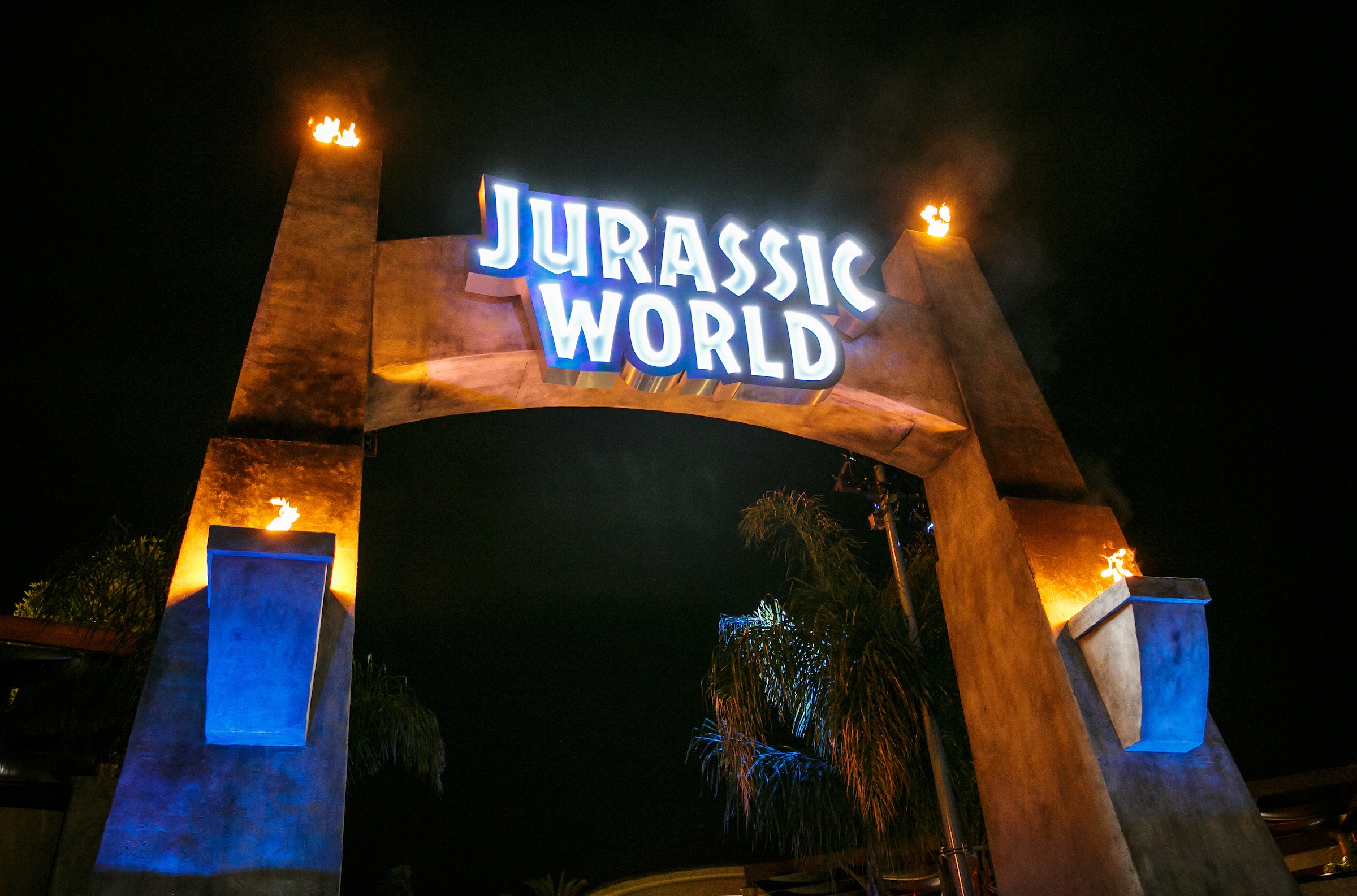 This post contains affiliate links and our team will be compensated if you make a purchase after clicking on the links.

Jurassic World stars Chris Pratt and Bryce Dallas Howard along with the film's Director/Screenwriter Colin Trevorrow and producer Frank Marshall were joined by Ron Meyer, Vice Chairman, NBCUniversal – Tom Williams, Chairman, Universal Parks & Resort – Karen Irwin, President & COO of Universal Studios Hollywood, and Mark Woodbury Vice Chairman, Universal Parks and Resort & President to open Universal Studio Hollywood's newest attraction, Jurassic World – The Ride on July 22.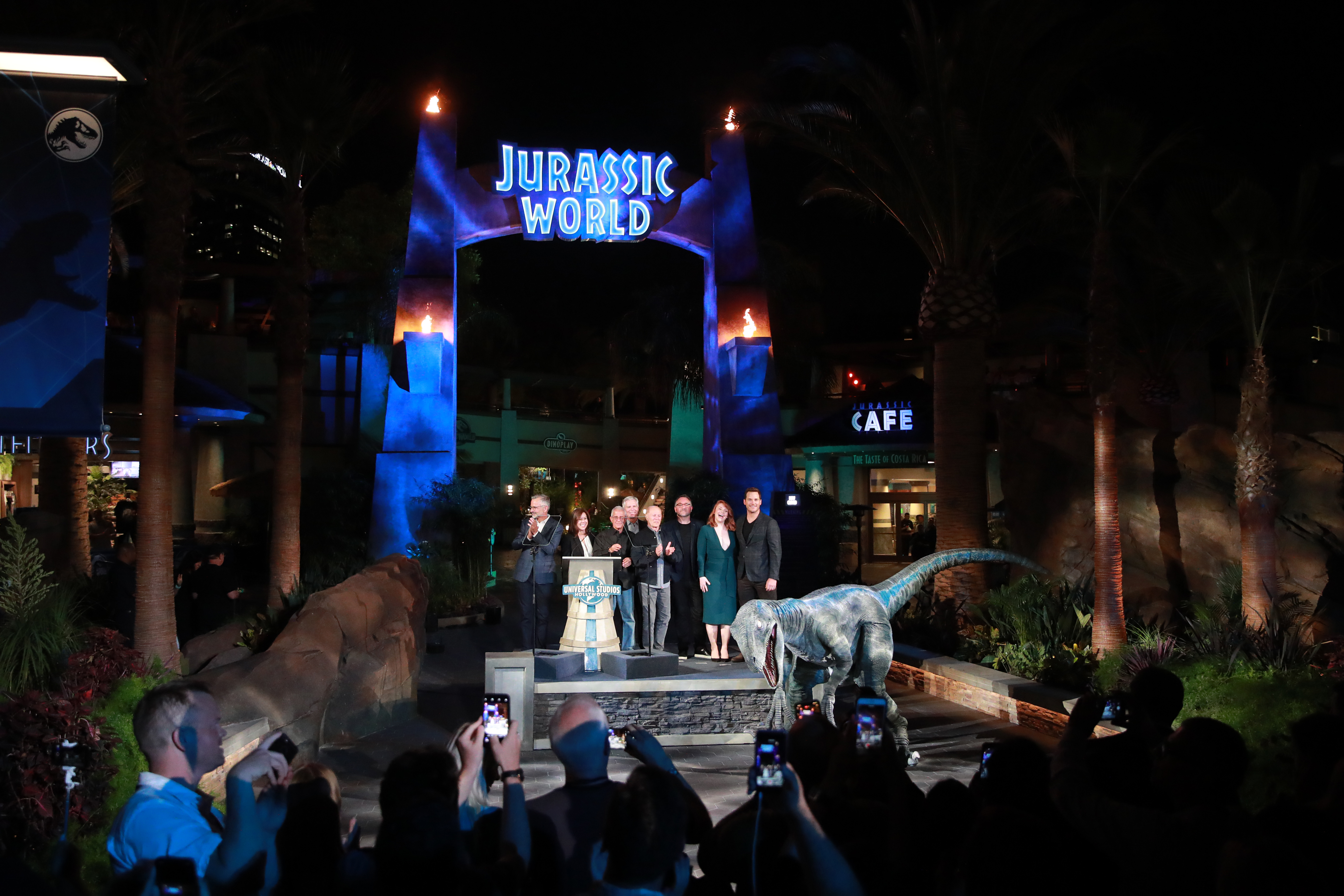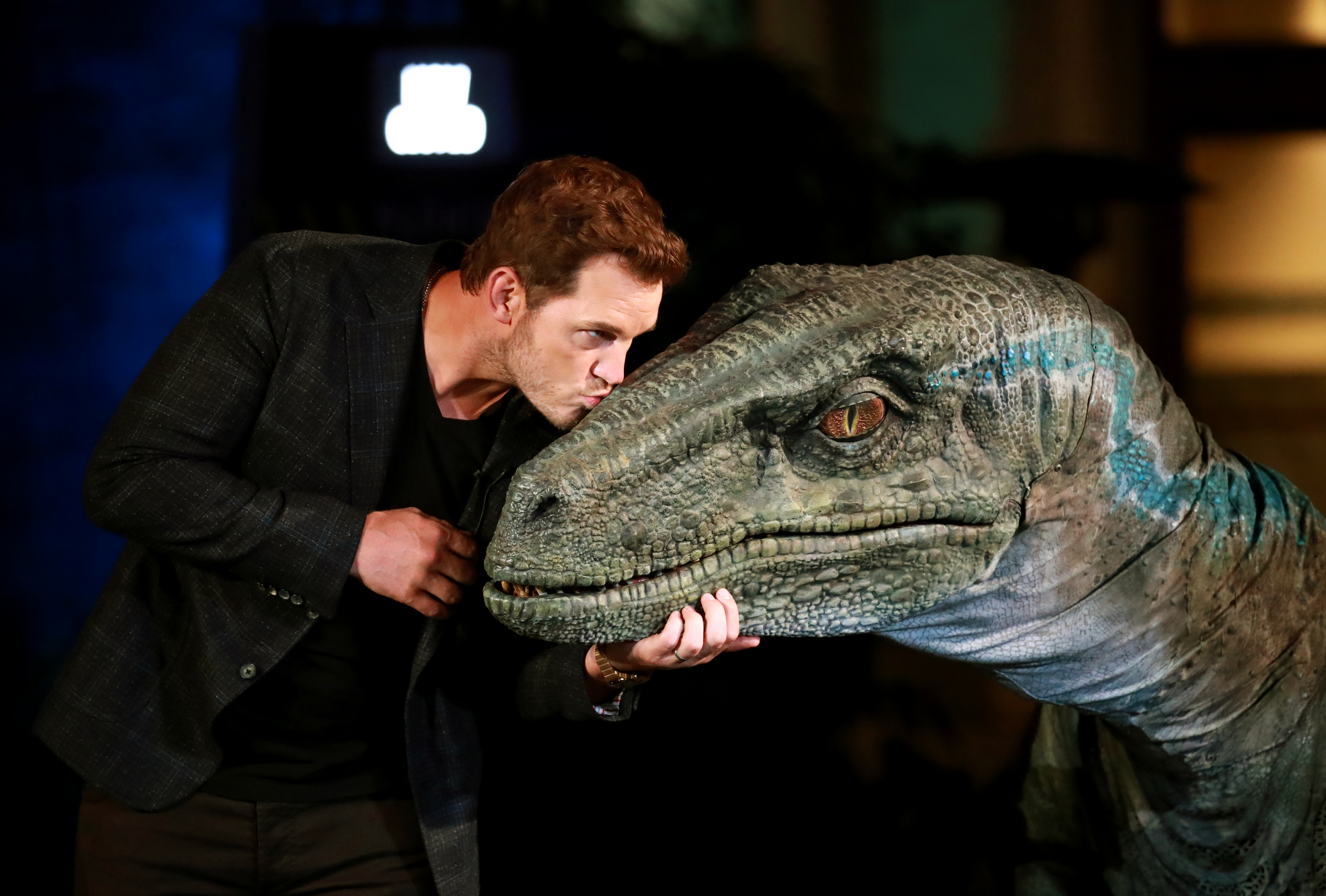 The newest theme park ride is an epic adventure that replaces the previous Jurassic Park ride, in a way that's more real and more intense than ever before. While the new adventure, still utilizes the ride's previous track, new dinosaurs are featured, which now include the Indominus Rex and the aquatic Mosasaurus. In collaboration with filmmakers Steven Spielberg, Colin Trevorrow, and Frank Marshall, the ride is inspired by the blockbuster franchise and blends that with some movie magic.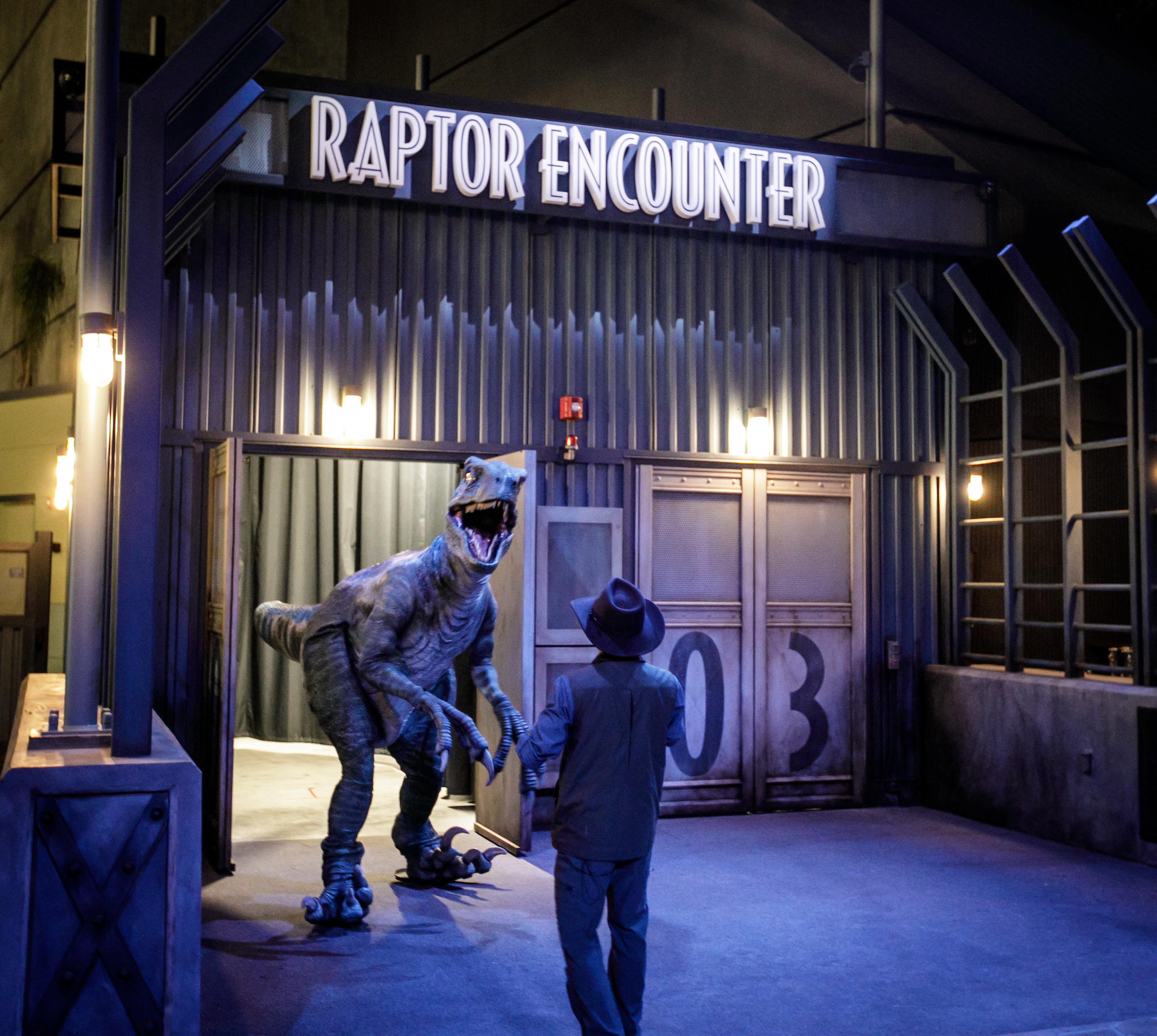 In addition to the new ride, there is an all-new themed "Raptor Encounter," where Blue, the beloved Velociraptor from the JURASSIC WORLD movies, engages with guests in daring face-to-face encounters, along with the addition of two new realistic dinosaurs, Baby Raptor with her handler and a life-size, life-like Triceratops. Also, a new interactive "Dino Play" area where children of all ages get to explore and excavate giant dinosaur fossils has opened nearby.
An all-new Costa Rican-inspired cuisine and flavorful Tiki cocktails are served at the Jurassic Café with a new tropical Isla Nu-bar that adds to the guest experience. A wide variety of souvenir collectible, limited edition and one-of-a-kind dimensional dinosaur sculptures from the Jurassic Outfitters store invites everyone to take home a piece of their experience.
We were recently invited to preview this exciting new attraction and to check out the new food and beverages, as well as merchandise and collectibles. Check-out some of the photos below.
To learn more about visiting Universal Studios Hollywood, go to www.universalstudioshollywood.com
All Photos by Robbie Bulus unless otherwise stated. Additional info added by Robbie Bulus.
Source: Universal Studios Hollywood