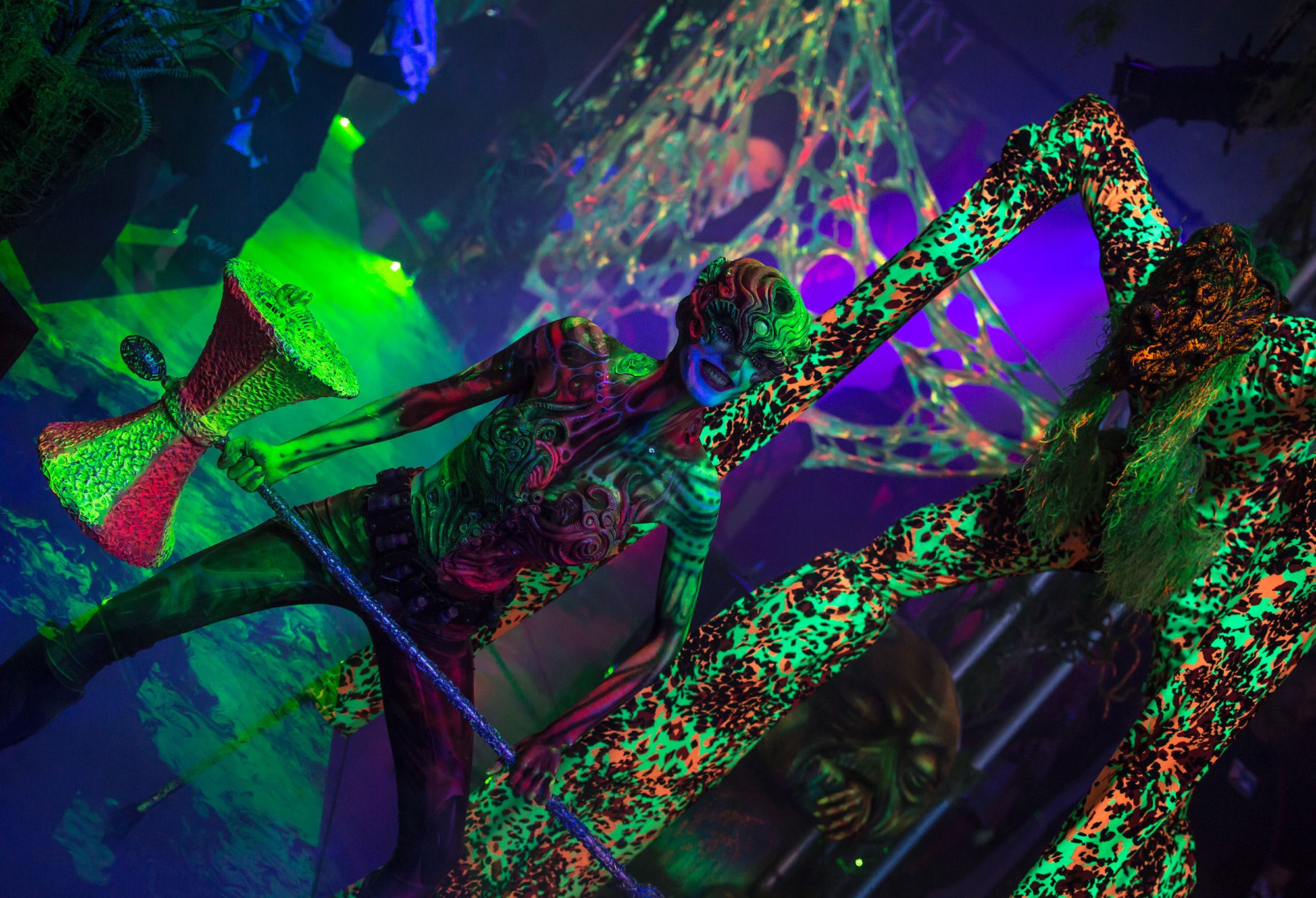 This post contains affiliate links and our team will be compensated if you make a purchase after clicking on the links.

Midsummer Scream, the largest Halloween and horror fan convention in the world, returns to Southern California August 3-4 for a monstrous weekend of thrills, chills, and haunting fun. For the first time, Midsummer Scream will occupy the entire Long Beach Convention Center, doubling the show's size for 2019.
Tickets for Midsummer Scream 2019 are now on sale at MidsummerScream.org including single-day General Admission passes, as well as the very popular limited-edition Gold Bat Weekend Pass, which enables guests to access the show floor, Hall of Shadows, and other areas of Midsummer Scream an hour early each day before the convention opens to the general public; front of line priority access to panel presentations and attractions throughout the venue; a collectible lanyard and credential; and a Gold Bat 2019 enamel pin.
Midsummer Scream is expected to draw over 30,000 fans of all things macabre to Long Beach, where they will find a greatly-expanded show floor featuring more than 350 unique vendors, Paranormal Pixie's children's activity area with Buster Balloon, a wide variety of live entertainment performances, and exciting celebrity appearances including the queen of Halloween, Cassandra Peterson (Elvira, Mistress of the Dark).
This year, Midsummer Scream celebrates the 50th Anniversary of Disneyland's Haunted Mansion, complete with a must-see panel presentation that includes Disney Legends Bob Gurr and Tony Baxter, vendors on the show floor in the Corridor of Creepy Creeps selling Mansion-inspired merchandise, and a Saturday night party, the Grim Grinning Gala, which promises to be the swingingest wake anywhere for both the living and the disembodied, complete with a movie screening of The Haunted Mansion with live commentary by the film's director, Rob Minkoff, and Producer, Don Hahn. Happy Haunts that materialize in costume Saturday night are invited to participate in the Grim Grinning Gala's contest with a $500 prize being awarded to the ghost with the most creativity! Tickets to the Haunted Mansion Gala is $20 and can be bought on the website while supplies last. (Note: Party admission already included with Gold Bat Pass.)
Deemed the "gateway to the Halloween season" by fans, Midsummer Scream will host presentations from many of Southern California's major haunt attractions, including Universal Studios Hollywood's Halloween Horror Nights, Queen Mary's Dark Harbor, Los Angeles Haunted Hayride, and Knott's Scary Farm, as they offer guests exclusive sneak peeks at what terrors they have in store this coming October across the Southland.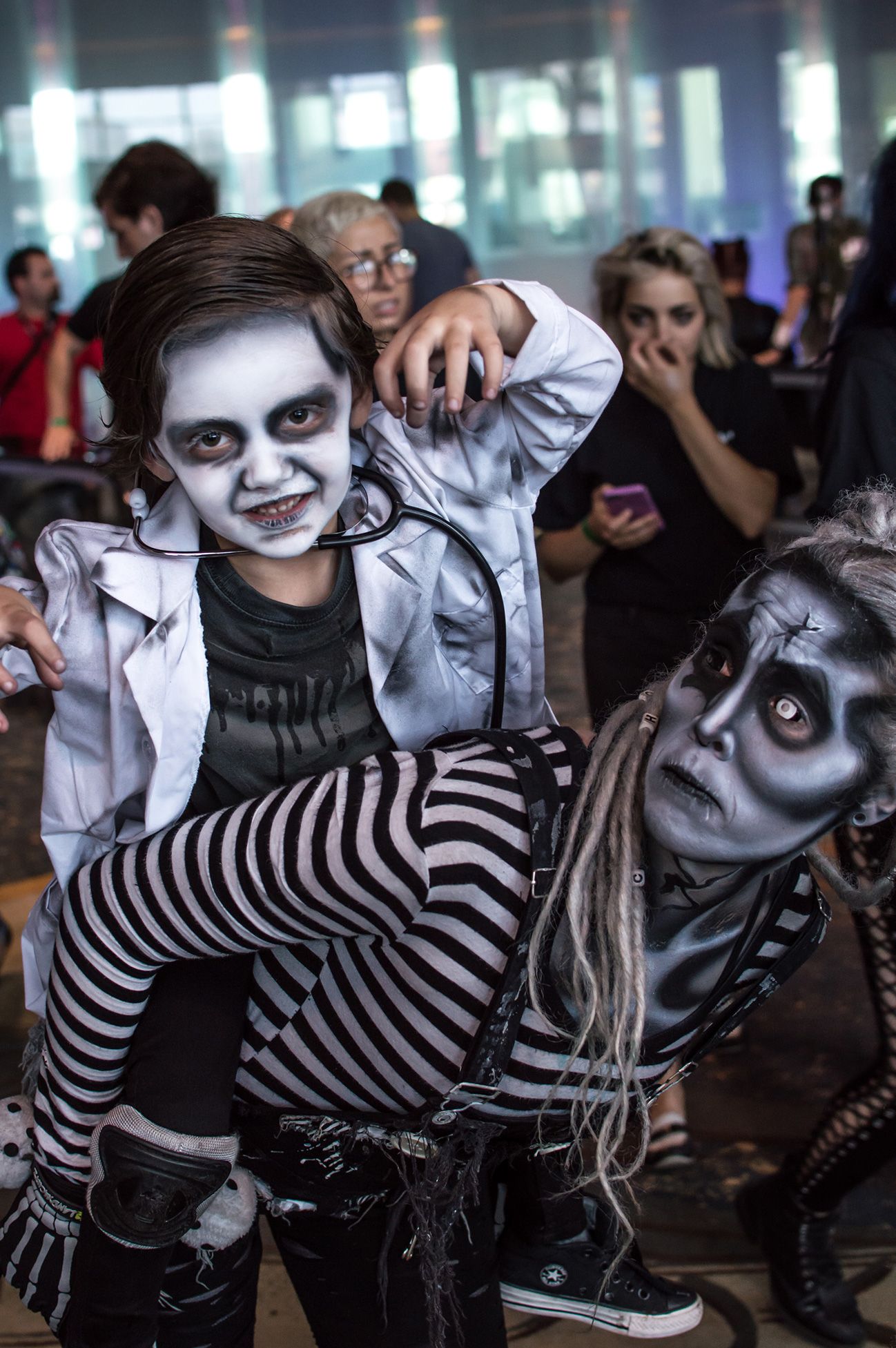 Other outstanding presentations will include The Curious Creators of Christine McConnell's Show; a Tales From the Crypt 30th Anniversary reunion featuring the voice of the Crypt Keeper, John Kassir; the Winchester Mystery House; a look at Spooky and Strange Themed Bars of Southern California; Charles Phoenix and his all-new Halloweenland retrospective; the ever-popular Buzzfeed: Unsolved with Ryan Bergara and Shane Madej; and a look at JFI Productions' attractions, from Creep to The Willows and beyond.
The massive Hall of Shadows dark zone is themed this year to Tiki Terror – a monstrously ghoulish mash-up of Polynesian lore and everything evil that goes bump in the night! As guests pass through a foreboding jungle portal created by the incredibly talented CalHauntS group – complete with a crashed airplane, crumbling temple ruins, and an erupting volcano – they will find a unique tiki vendor area featuring artists and merchants such as Jeff Granito, Sweet Siren, Tiki Tiki Monster, and McBiff. For those 21 years of age or older, libations can be found in the Drunken Devil's Freaky Tiki Bar, where guests will mix and mingle with a kooky crew of castaways just dying for social interaction.
Also featured in this year's Hall of Shadows will be over a dozen haunted attractions and displays, including Sinister Valley from Lake Elsinore's Storm Stadium, Twisted Minds Productions, Hellsir Cemetery, Shattered Realm, and Wicked Pumpkin Hollow, to name just a few! Returning once again, the Decayed Brigade will thrill thousands of onlookers several times each day with sliding exhibitions that push the boundaries of gravity!
With more than 350 artisans and exhibitors, Midsummer Scream's show floor has more than doubled in size, featuring unique artwork, props, Halloween accessories, clothing, and makeup supplies. Always keeping guest comfort in mind, Midsummer Scream has widened the show floor aisles to 15 feet for easier traffic circulation as fans visit their favorite vendors such as Trick or Treat Studios, Kreepsville 666, Bearded Lady's Mystic Museum, Edyn Rashae Studios, and Dark Delicacies. Among the horrific hustle and bustle on the show floor, fans will also find Midsummer newcomers Madame Tussauds, Crypt TV, and Bloody Mary: Makeup to Die For.
Live entertainment is abundant at Midsummer Scream, from the show floor stage to the Theatre Macabre on the upper concourse of the convention center. Returning again this year to delight guests are Force of Nature Productions teasing their Halloween production; Zombie Joe's Underground Theatre Group presenting Urban Death for adults, and for the first time ever, Urban Death for Kidz!; a sexy horror fashion show by Poltergeists and Paramours; and Jimmy H as the creepy-but-cool Mudd the Magnificent. Guests will also be wowed '40s and '50s-style by Dr. Zomba's Ghost Show of Terror throughout the weekend!
For those looking to get a jump on the Halloween season or sharpen their haunting skills, Midsummer Scream offers a robust education program, completely included in the price of admission, with the exception of select make-and-take classes by the incredible SoCal Valley Haunters group, which has a dedicated workshop area on the show floor. Educational classes and presentations this year range from novice to advanced and include everything from projection mapping on a budget to cosplay ideas and tips, to the importance of audio for your attraction, taught by industry sound designer Dan Bieranowski. There's even a seminar taught by Matthew Maldonado and Cassie Lopez, two themed entertainment professionals who will teach aspiring designers what it takes to break into the business of creating theme parks and scream parks!
New for 2019, Midsummer Scream has created a Podcast Studio, where fans can watch their favorite podcasters interview industry icons and personalities live in a relaxed, fun environment all weekend long! Programming includes Forever Midnight interviewing Miko Hughes (Gage from the original Pet Sematary); the Theme Park Duo Podcast featuring Jeff Schiefelbein of Sinister Pointe; Parks and Cons chat it up with Jon Cooke and Ted Dougherty of Plague Productions; Dizney Coast to Coast with Kimberly J. Brown from Halloweentown; and Tales From the Fog hosting members of CalHauntS, who invite aspiring haunters to come at them with whatever questions they may have about effects techniques, creating yard displays or walk-through attractions, or prop-making in this very special So, You Want to be a Haunter? audience Q&A session; Fangoria will be hosting two podcasts as well – Post Mortem with Mick Garris interviewing horror legend Tony Todd, and Nightmare University with Dr. Rebekah McKendry, where she'll deliver a crash-course on all things Hellraiser!
HorrorBuzz is back at it again, with wall-to-wall hand-picked horror flicks in the Screaming Room, where guests are invited to rest for a while and take in all the gore-filled movies they can handle, including curated film blocks from Etheria Film Night, Crypt TV, and USC Film School.
This is Midsummer Scream's fourth year partnering with Kitten Rescue Los Angeles is presenting the Black Cat Lounge, where guests can mix and mingle with adorable felines roaming freely through a decorated play space. The Black Cat Lounge gives guests looking to adopt a pet the perfect opportunity to bond with their new little friends and give them forever homes.
Tickets are now on sale at MidsummerScream.org.
Source: Midsummer Scream