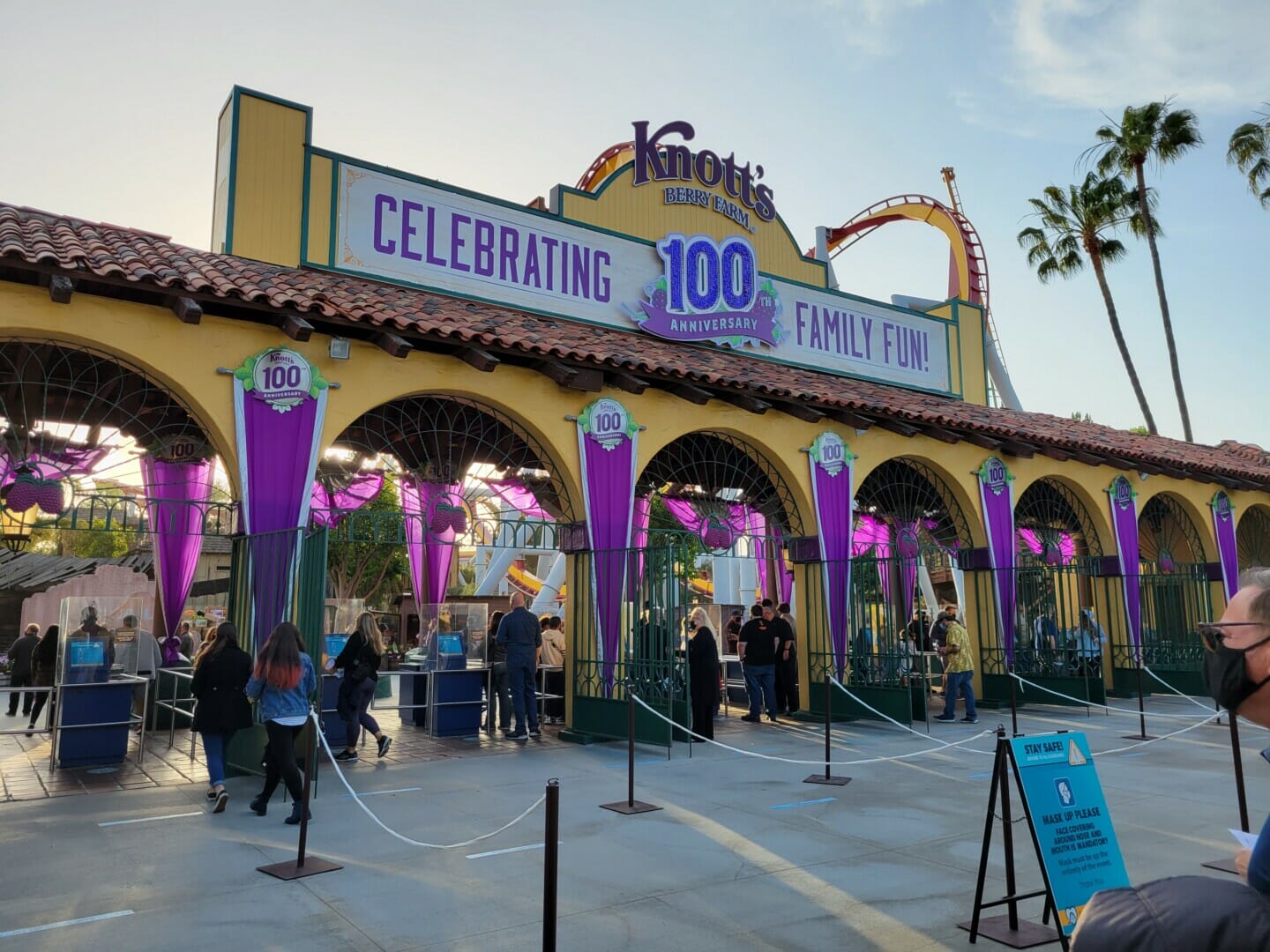 This post contains affiliate links and our team will be compensated if you make a purchase after clicking on the links.

Knott's Berry Farm finally blooms after a year-long closure to debut the delay of their 100th Anniversary of serving up their world-famous boysenberry preserves and chicken dinners.  Walter and Cordella Knott founded their business from a small roadside stand in Buena Park where they also grew a legacy with the Calico Ghost Town.
The celebration brings along new changes and characters to the theme park that has seen a vast dedication to improving and preserving the operation and joy of this American stable.  The Charles M. Schulz Theatre has respectfully been repainted and renamed the Walter Knott Theater with its intentions to bring back their seasonal ice-skating shows later in the year.  Original Knott's Berry Farm characters will be able to meet, greet, and take photos with guests from Whittles the Calico miner to the troublesome thieves from the park's rebranded Knott's Bear-y Tales: Return to the Fair interactive 3D dark ride.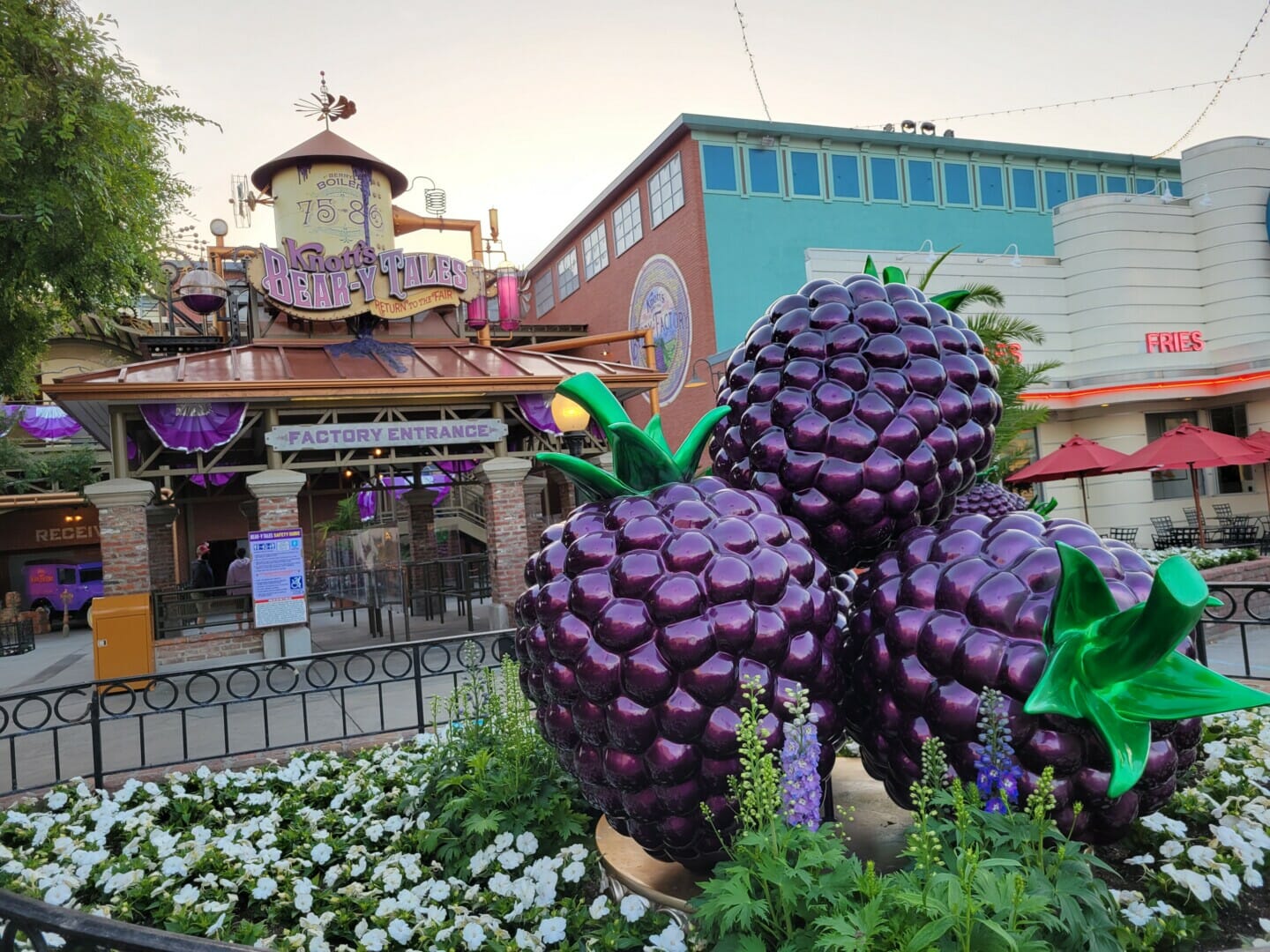 The all-new Knott's Bear-y Tales continues the adventures of the original dark ride that operated in the same space from 1975 to 1986.  This is a welcome replacement over the short-lived Voyage to the Iron Reef (2015-2020) as the new adventure includes more practical and scenic environments that make the experience seem like one long continuous journey rather than just jumping from one video screen to another. Guests tour the boysenberry factory where they must use a jelly blaster to stop Crafty Coyote and his mischievous pups from stealing boysenberry pies. The lively and whimsy music, colors, and characters also bring a sense of warm family-oriented fun over the cold and industrial motif of the ride's predecessor.
Playful photo-ops have been installed throughout the Boardwalk and Ghost Town areas honoring past attractions.  For those that remember the Kingdom of the Dinosaurs, Wacky Soap Box Racers, Parachute Sky Jump, and the Haunted Shack. Of all these great nods to the past, the Haunted Shack would be a welcome permanent addition.  Not to outshine the original neon "K" sign from the top of the Sky Cabin tower now at eye-level and ready for its close-up.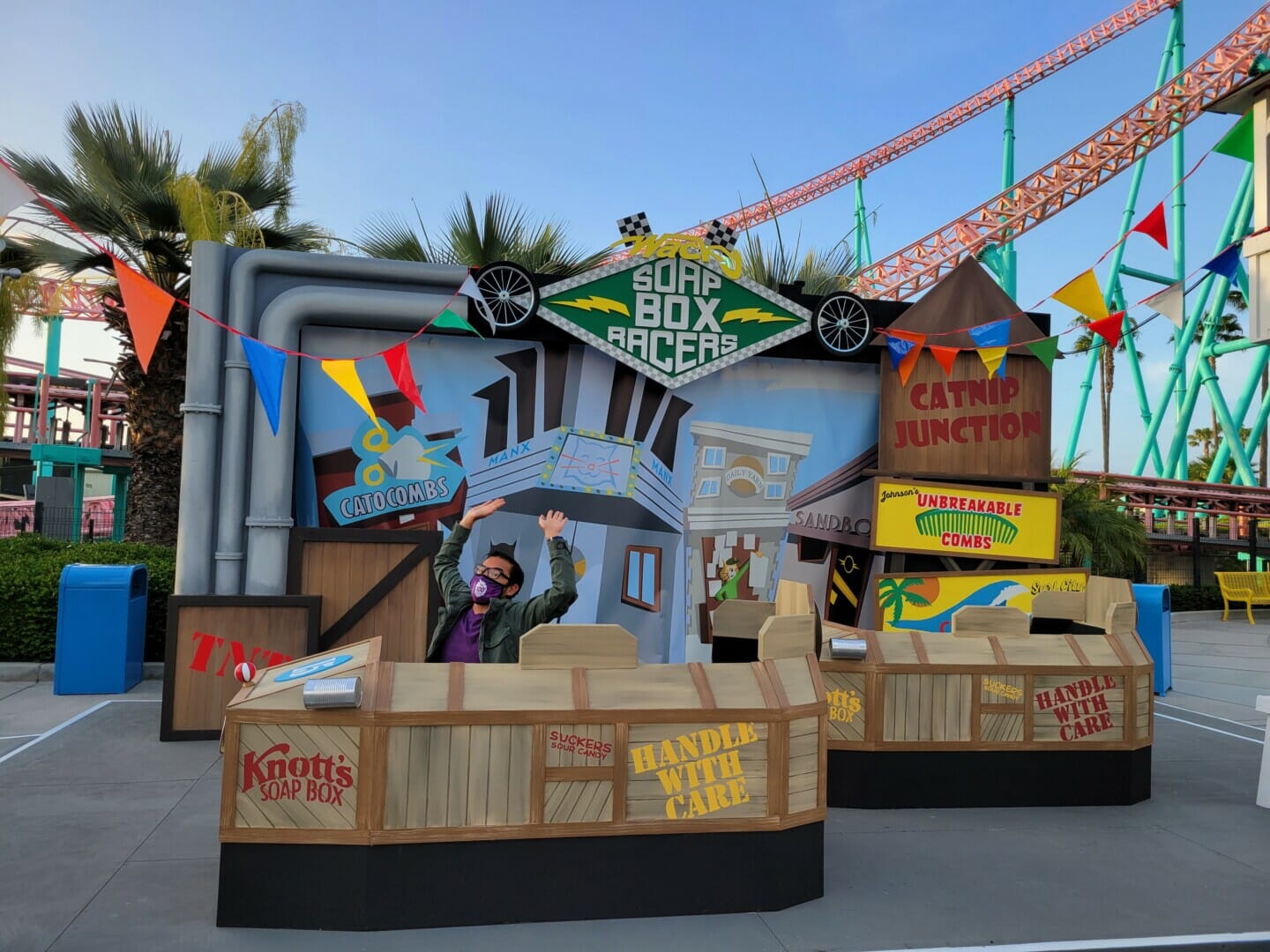 The seasonal art gallery now themed to "Harvest of Memories" invokes the theme park's past from trains, pies, chickens, miners, cowboys, and even can-can dancers.  Unique and one-of-a-kind artworks are on display and ready to be shared, admired, and purchased.  Even old attraction posters have been reprinted for the special occasion.
Of course, it wouldn't be a fun-filled day at Knott's Berry Farm without its energetic live entertainment and mouth-watering food.  In fact, the Summer Nights food festival makes its return with cover bands and Kirk and the Hillbillies.  Be sure to check the Knott's Berry Farm website for ticket sales and reservation restrictions.