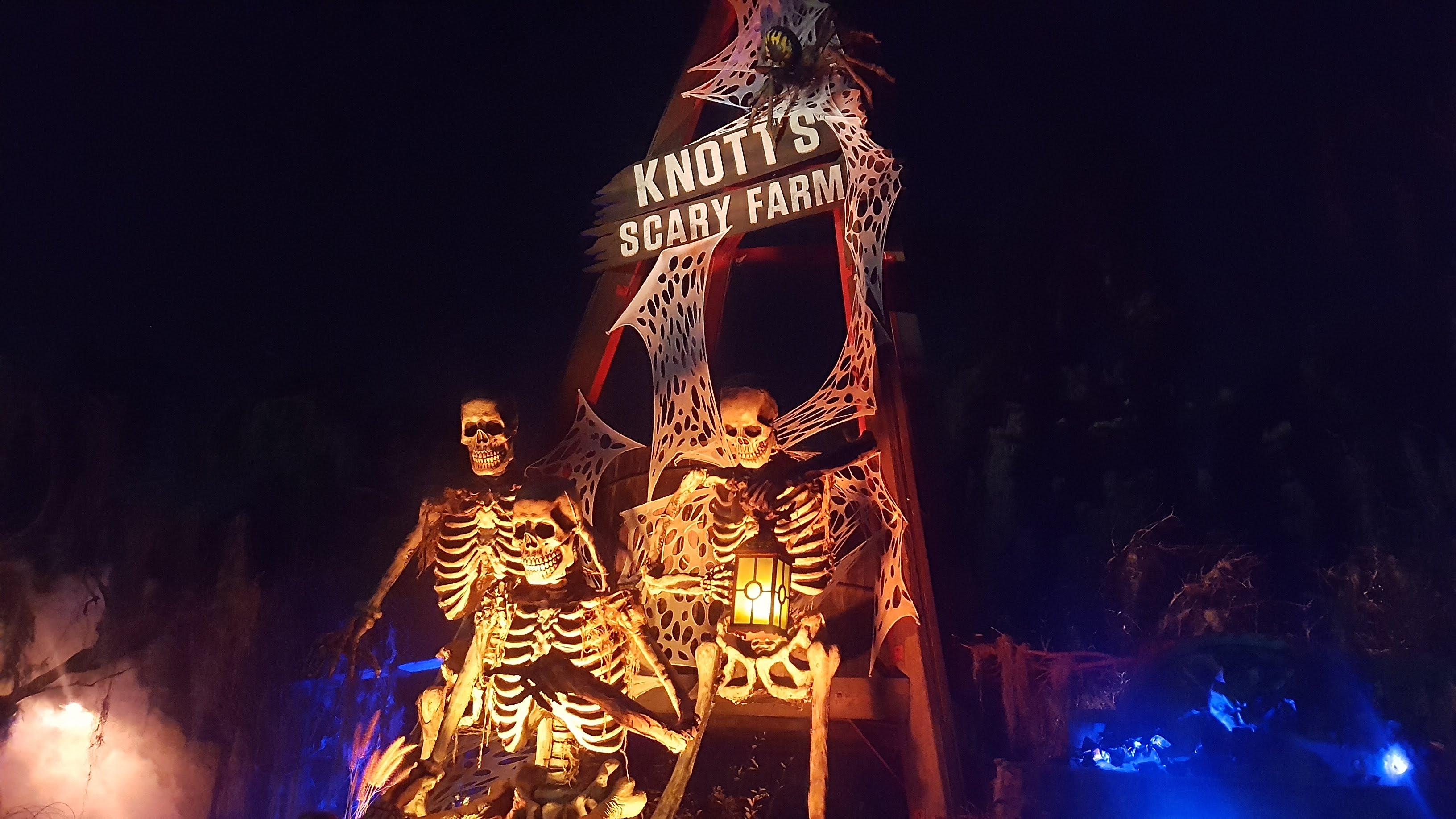 This post contains affiliate links and our team will be compensated if you make a purchase after clicking on the links.

The fog has rolled in once again for Knott's Scary Farm. The 2019 season brings with it two all-new scare mazes and a brand new improv show…with puppets!
New Scare Mazes
The scare mazes from this annual Halloween tradition keeps seeing the quality of work escalates every year with more details and visual scares to dazzle your senses.  While "Wax Works" replaces the long-standing "Trick-or-Treat" maze, "Origins: The Curse of Calico" replaces "The Red Barn", respectfully.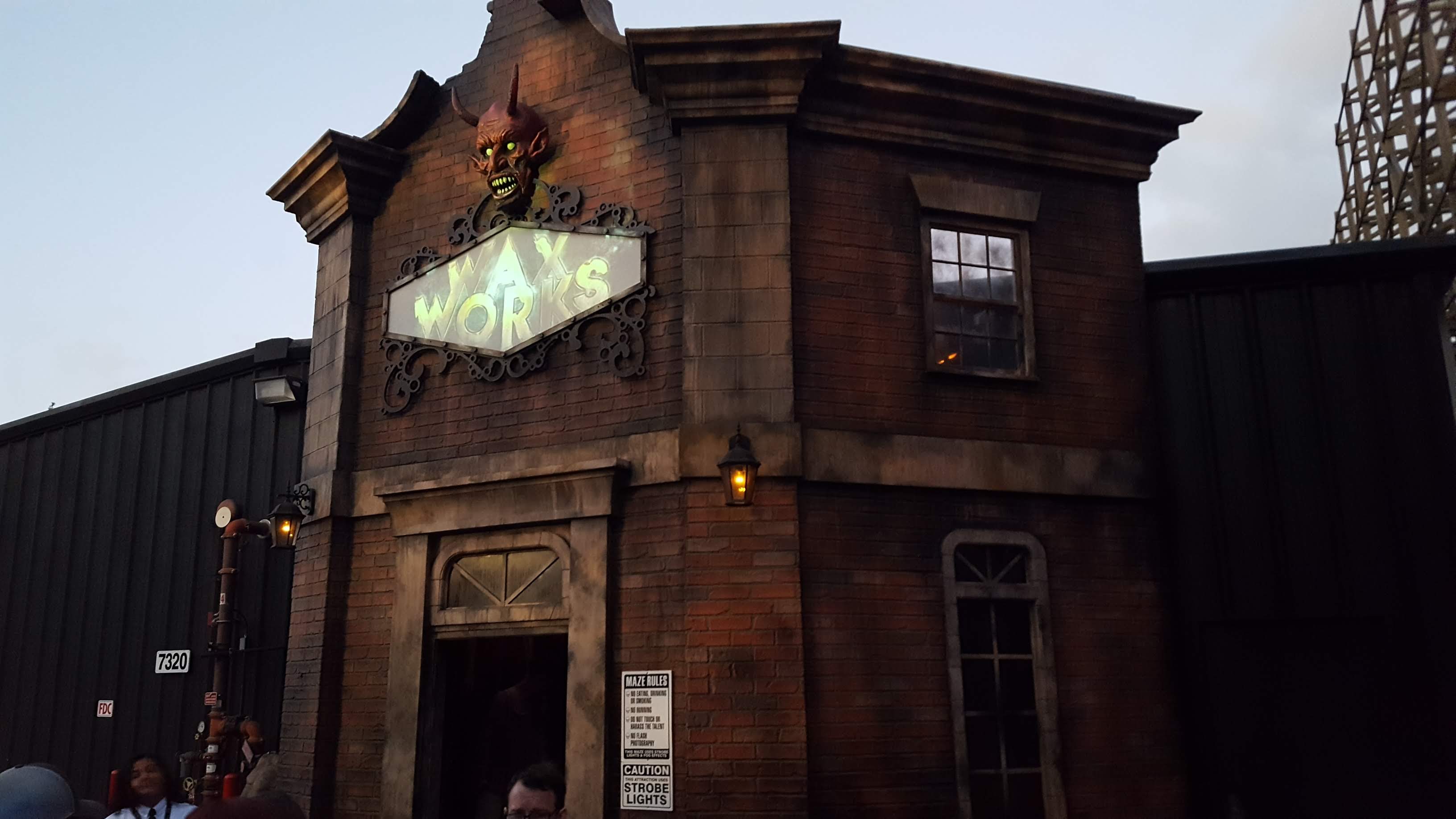 Wax Works
Bloodcurdling screams echo through the halls of the wax museum.  Dare to enter to help victims before they become a permanent part of the collection, or you could be next.  Someone could be hiding amongst the set pieces that recreate famous artworks.  A boiler room prepares to make old bodies into new bodies.  Melting wax drips down from dimly-lit candles.  If you've seen 1953 or 2005's "House of Wax" movies, you'll get a general idea.  A scary walk-through with gory visuals and foreboding lighting.  Wax Works will surely melt any horror fan's heart.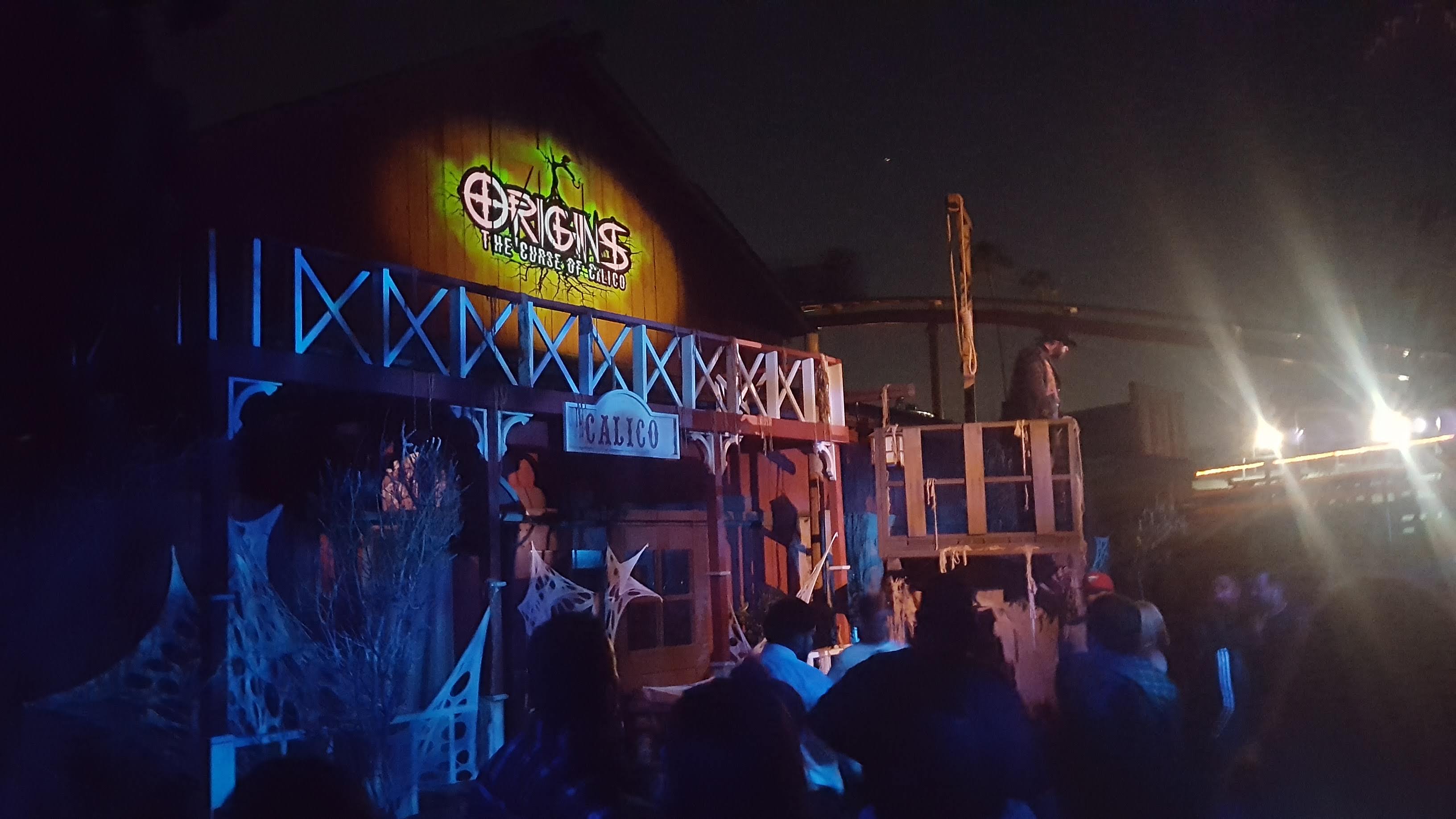 Origins: The Curse of Calico
Discover the birth of legendary Ghost Town monsters.  This is by far the best use of the Wilderness Dance Hall this space has seen in a very long time.  Even with past treasures like "The Doll Factory", "Pinocchio's Revenge", and "The Red Barn", the pathway here feels fresh and not just a copy and paste of overlays on top of previous layouts.  There is also enough visuals to distract you for a sneaky scare from an actor.  Long-time fans may recognize an outdoor scene may be reminiscent of a scene from a previous maze called "The Gunslinger's Grave".  Even so, it works and blends so well in this new environment.  The Green Witch curses at guests down below her circular flight path, farming tools float in mid-air, and giant hands reaching for your soul.  One unfortunate hiccup has been the misconception of the live Catawampus legend mistaken as "Groot" from Guardians of the Galaxy.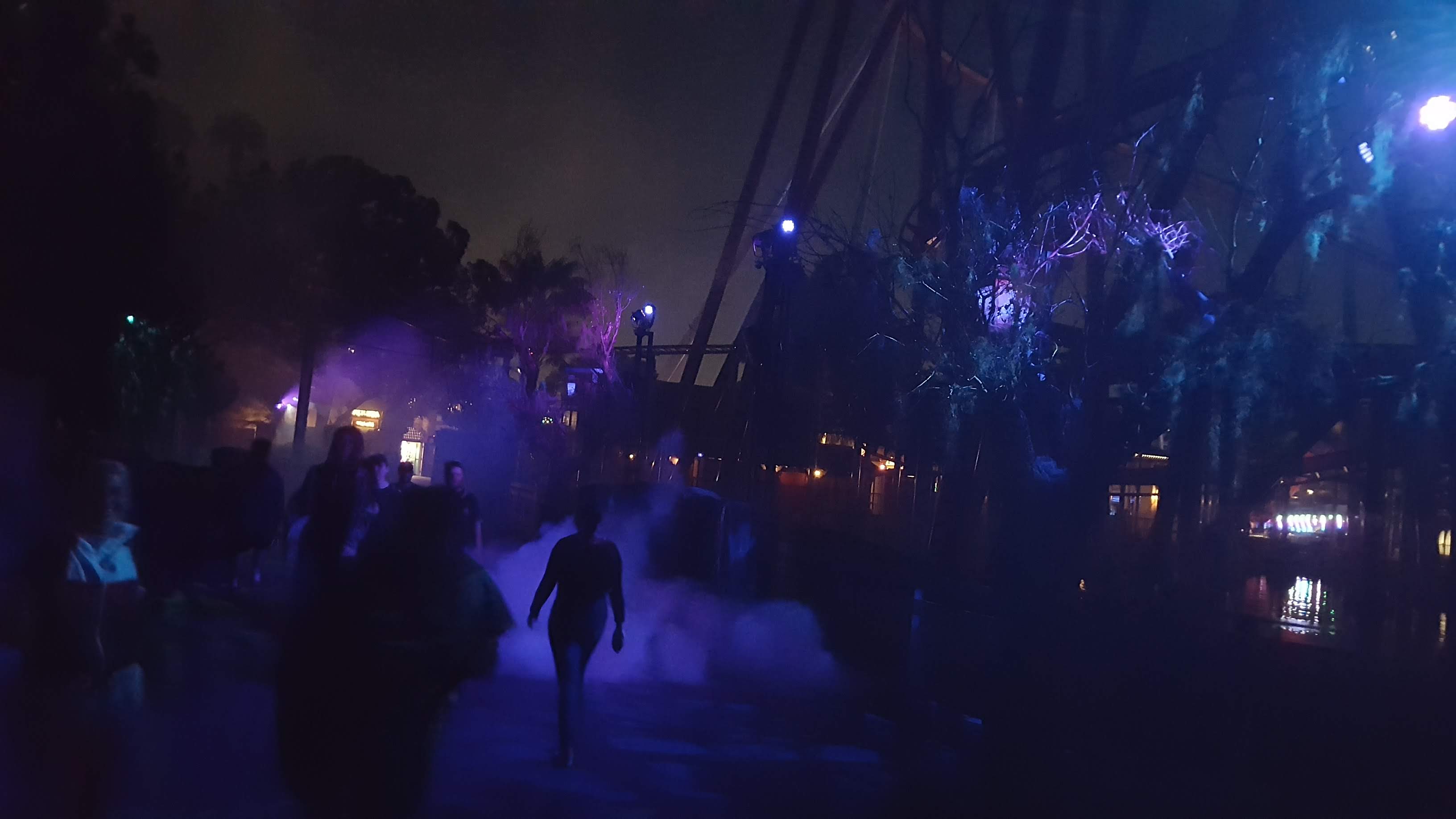 Returning Scare Mazes
Many from previous seasons have made their glorious returns with some minor enhancements to maintain interest.  "Dark Ride" has a new exit through the gift shop scene.  But the space given seems more like an after-thought and most people are not going to notice as they exit the maze.  "Dark Entities" has added more gore and alien debris in the dark corridors.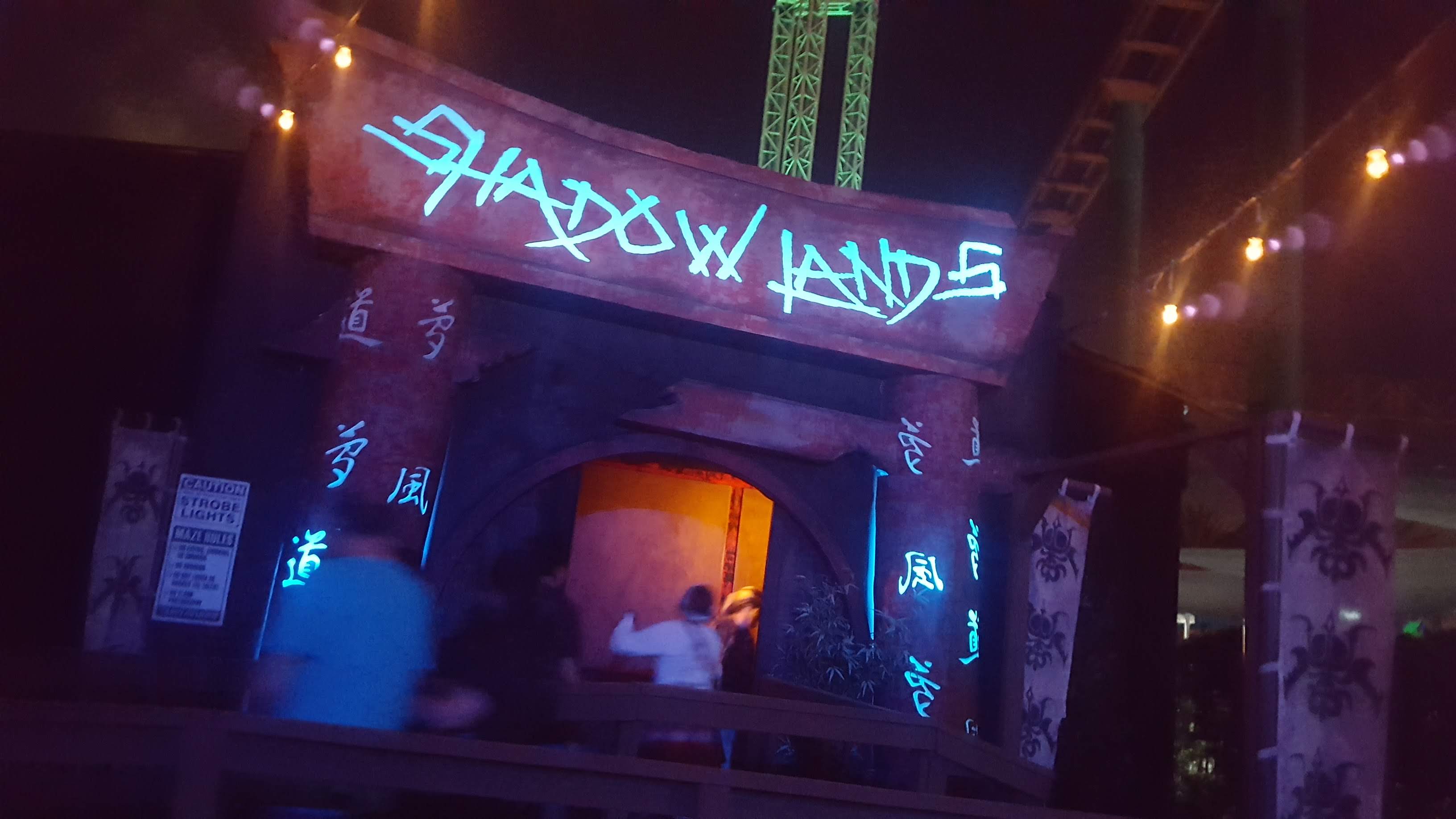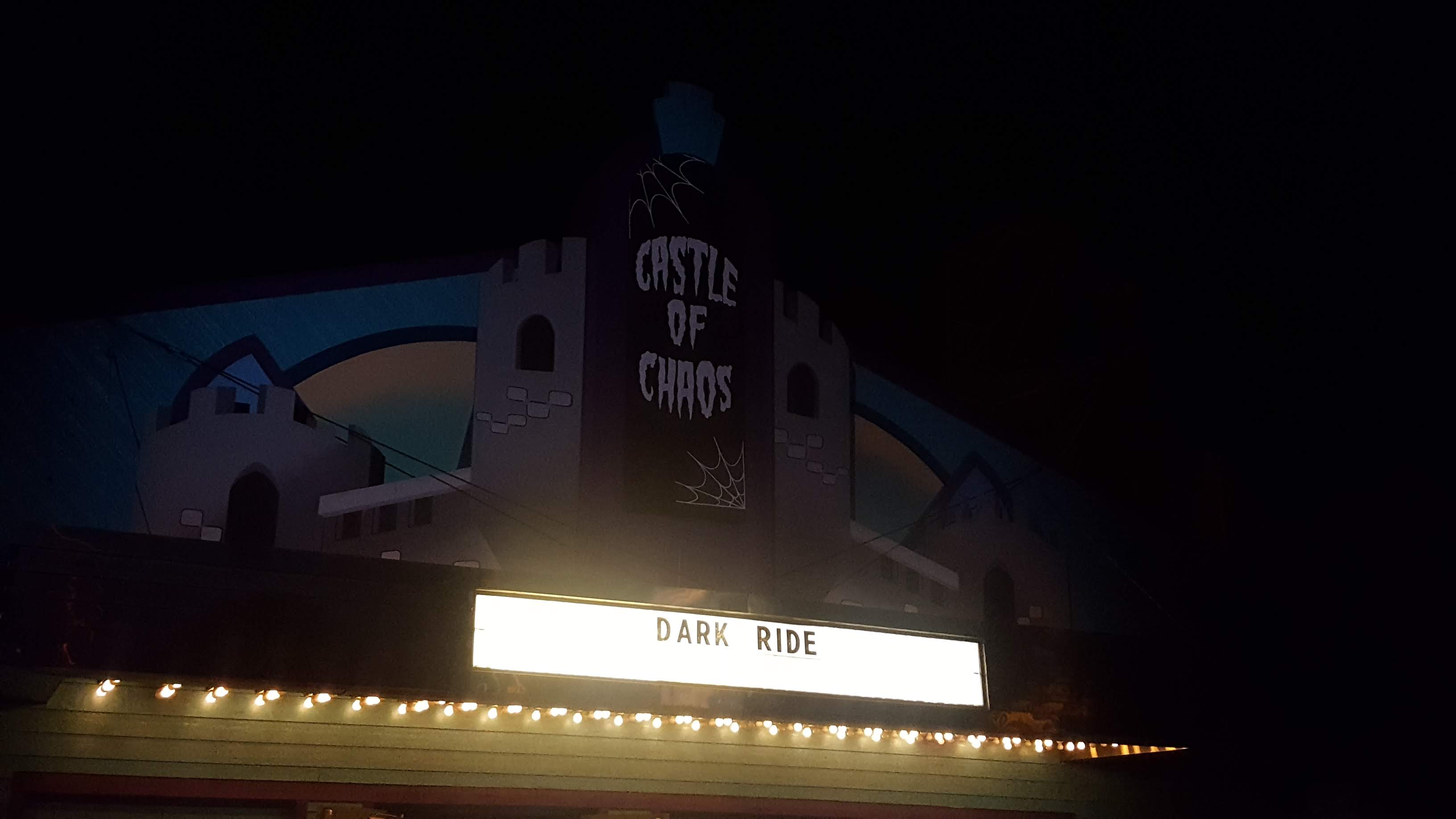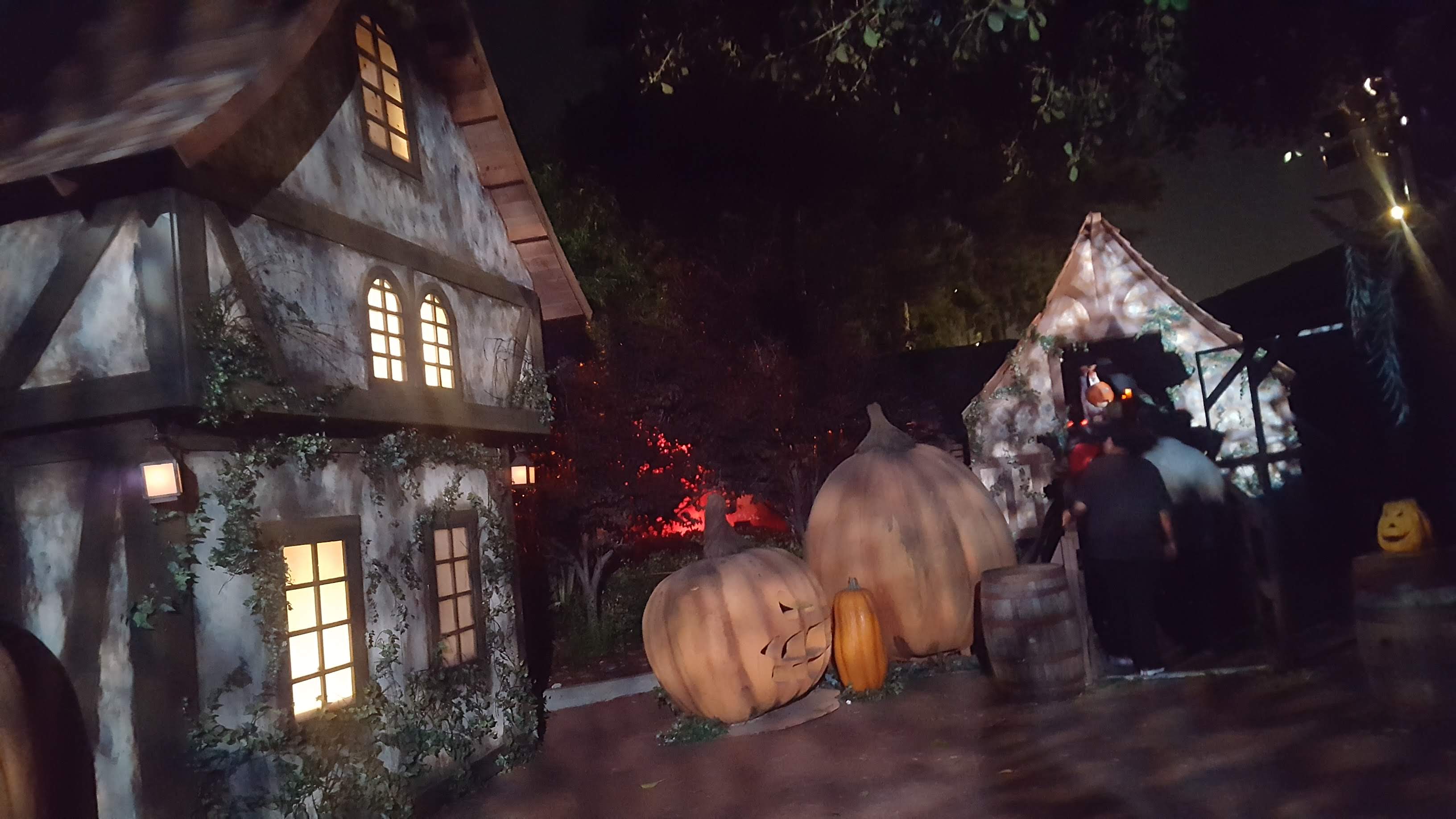 "The Depths" brings in an elevator shaft element to simulate descending deep in the earth's core.  "Pumpkin Eater" and " Paranormal Inc" seem to be closely intact from last year.  "Shadow Lands" and "Special Ops: Infected" will officially make 2019 its last season of operation.  So if you really like your samurai demons and dispensing headshots to a hoard of zombies, this will be the year to come to Knott's Scary Farm.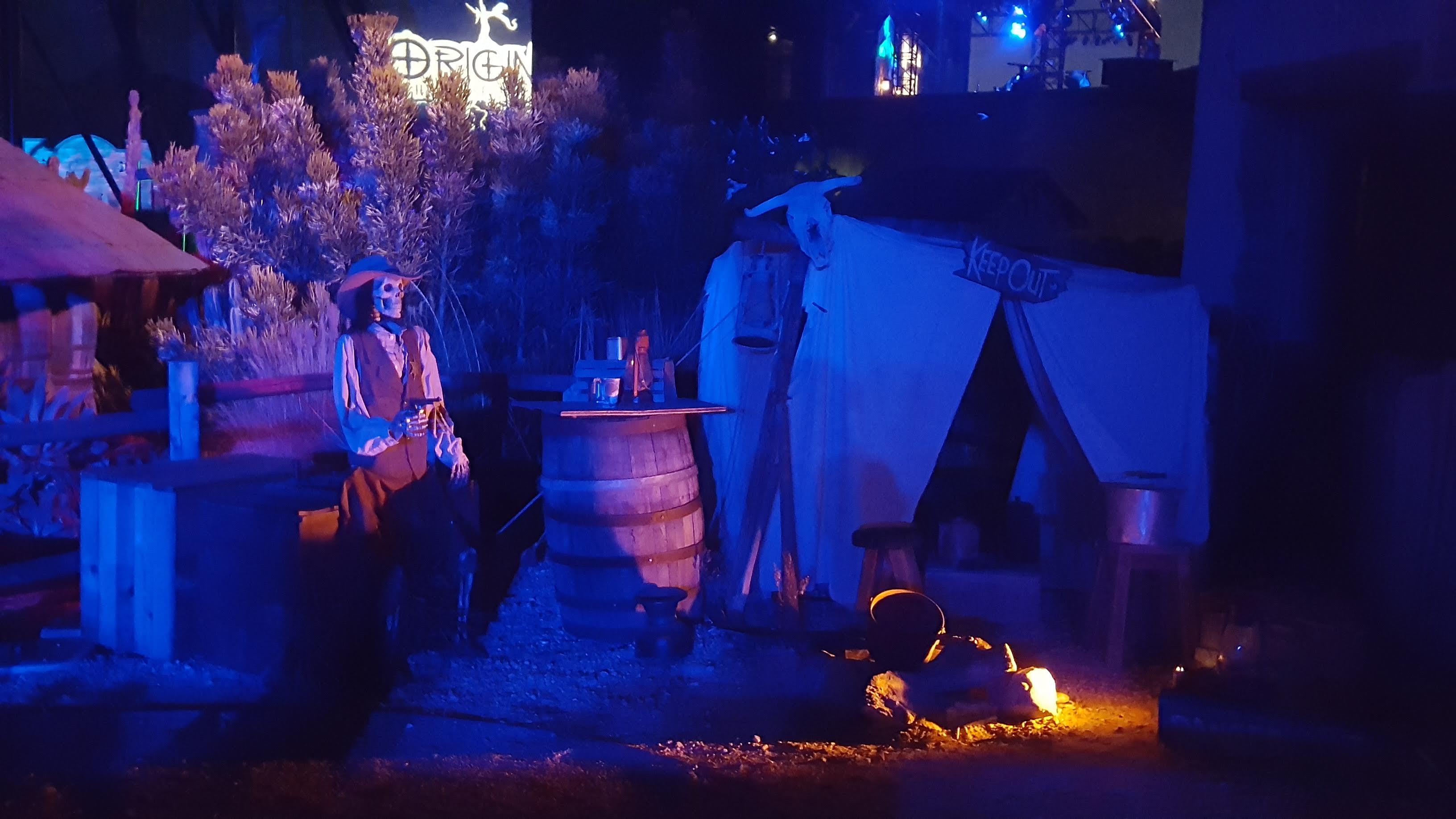 Scary Farm Shows
The Hanging
This annual parody show reflecting on the past year's pop culture events has always had its ups and downs.  Will the new twist on this show that connects The Hanging with Ghost Town and "Origins: The Curse of Calico" in its own universe work?  Not quite.  The show begins with a story background of witch-hunting in Calico.  Then the Lawman and Hangman are brought up next to be hung by the necks.  The rest of the story becomes muddled with disconnected random antics and celebrity cameos.  The finale was so quietly passive, attendees were unsure if the show had concluded or not and slowly dispersed.  There were plenty of Disney gags, good ones too.  There were moments that matched pretty well such as Elton John and The Lion King and then there's Captain Marvel with Shazam.  In the end, the show provides and couple giggles, but is not very memorable.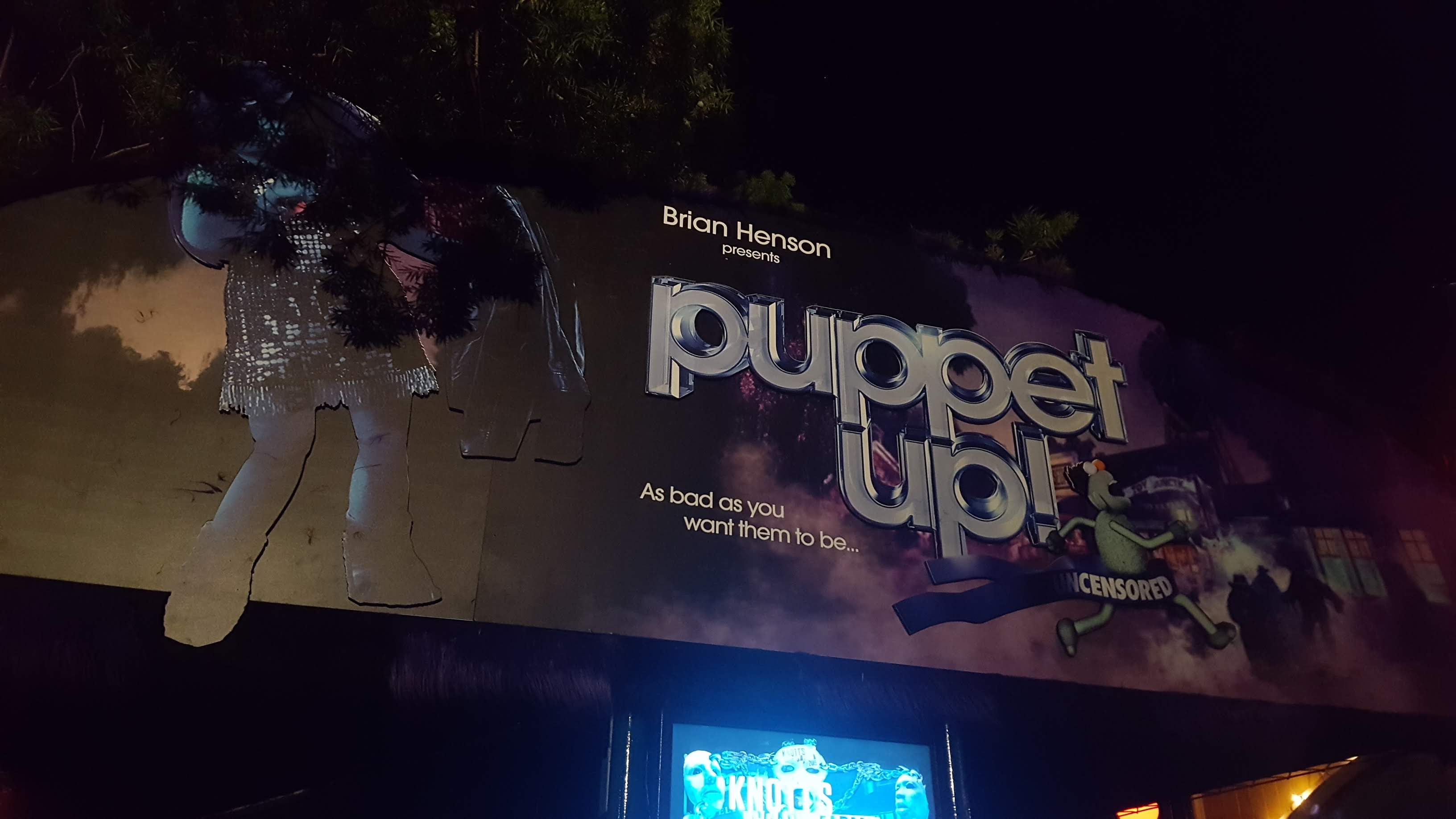 Brian Henson presents Puppet Up – Uncensored
This outrageous show features a combination of improvisational comedy and the magic of puppetry performed by world-class comedian puppeteers from The Jim Henson Company.  Personally, I was amazed and floored that this was even considered a possibility to have at a place like Knott's Scary Farm.  But at the same time, appropriately exciting to have it at the Charles Schultz Theatre.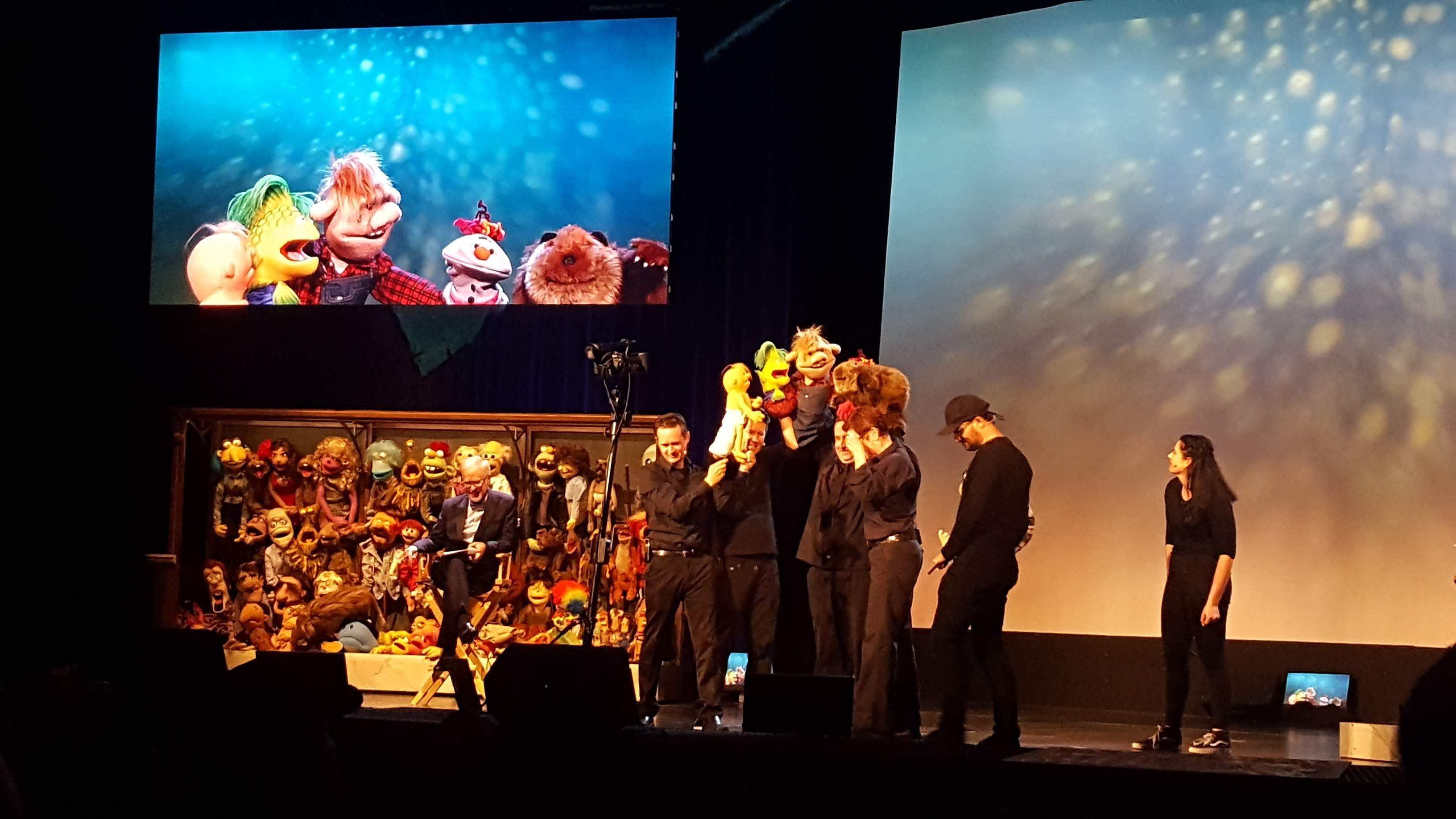 Normally, when this show plays The Jim Henson Company in Hollywood, tickets instantly sell-out.  So for those of you taking advantage of the Scary Farm Season Pass, definitely go back to this show as often as you can to see what kind of show you'll get.  I just hope it doesn't repeat the improv group from last year where the same situations, slides, and clips are used each night even though they are all still respectfully different shows.  Puppet Up seems like they will bring their A-game every night and keep everyone entertained with their brand of puppet humor.  It's refreshing to see live-special effects of puppeteers playing with the camera yet allowing the audience to see how the magic is made as if you were in a closed puppet soundstage.
Conjurers: Magic and Mirth
Magic acts return to the Birdcage Theatre to amaze guests with illusions, comedy, and tricks.  Check back to see who is performing the night of your visit.  This show may be skipped if you are on a tight schedule.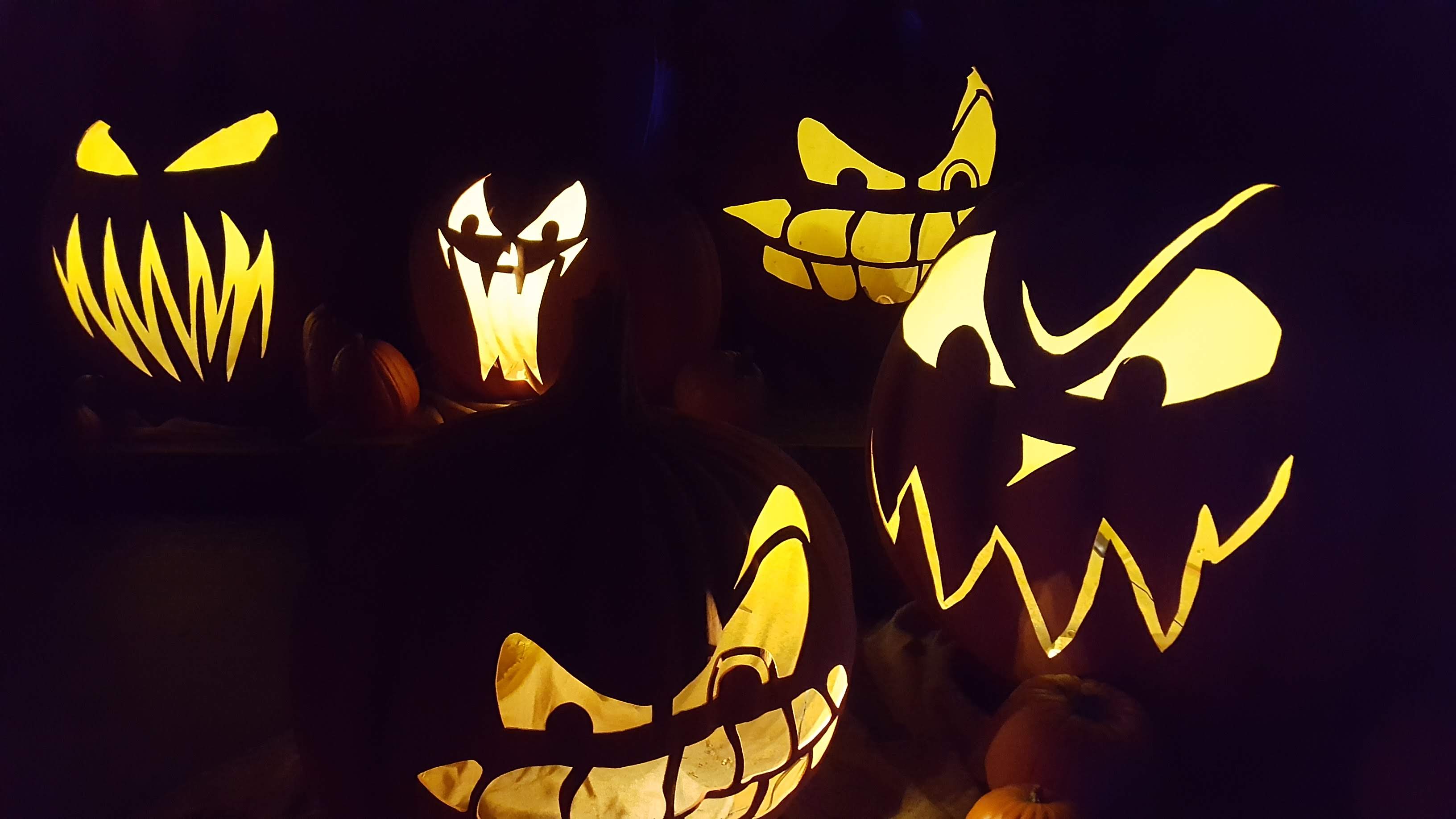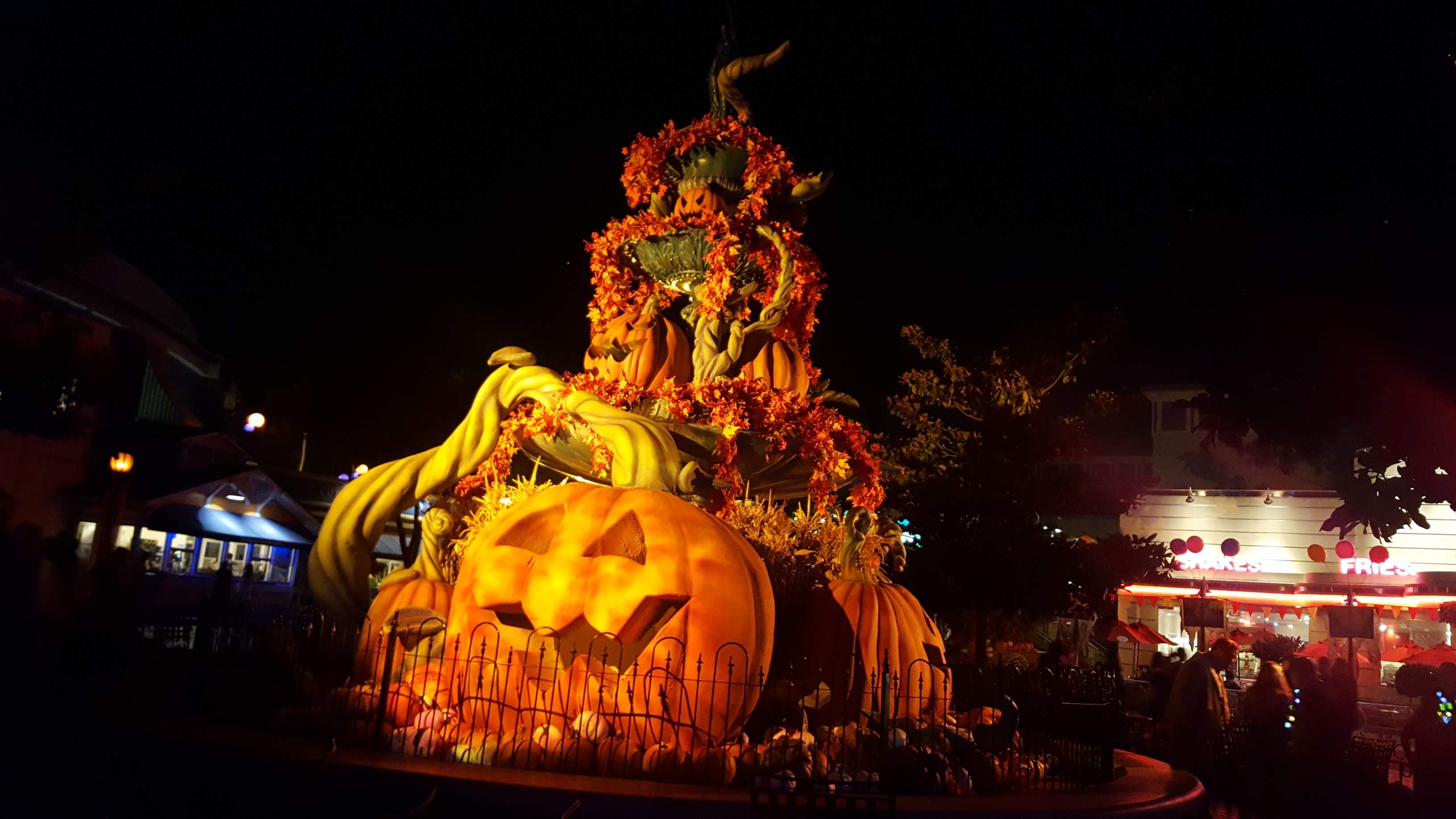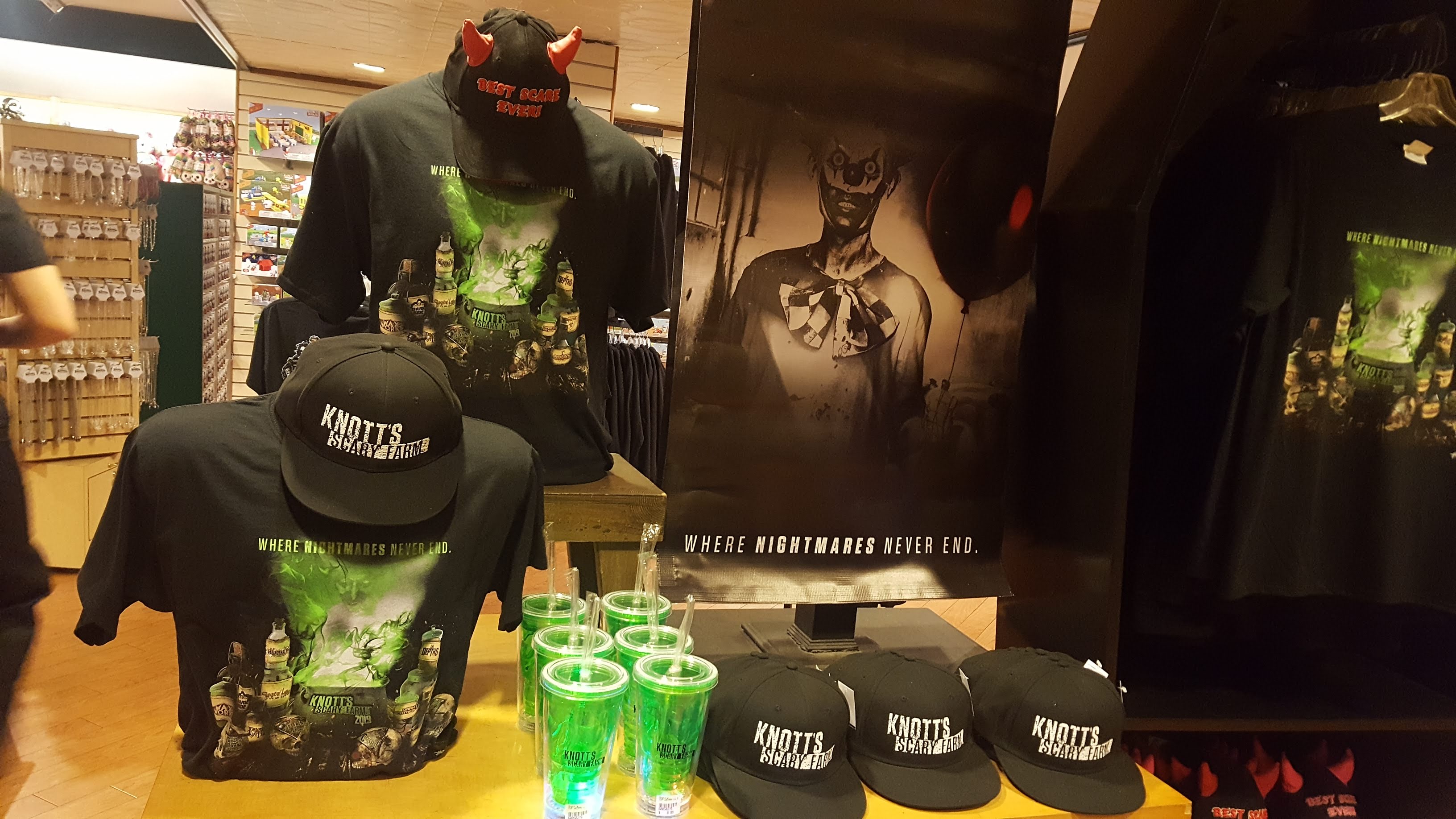 Overall
A scary and fruitful evening to be had with the season's lineup.  Enough new offerings to keep repeat visitors entertained.  And there is enough of the oldie but goodie for fans to enjoy their favorite experiences once more.  If there is one show to try out, that would easily go to Puppet Up.  And we hope they make another return for 2020.