This post contains affiliate links and our team will be compensated if you make a purchase after clicking on the links.

The most recent iteration of the selfie factory "I Like Scary Movies", themed around a number of horror franchises and films, is at times a textbook "brand experience" (pose in semi-accurate recreations of specific scenes from specific movies!) and at times an artistic interpretation of the iconography from specific movies (Jason Voorhees' iconic hockey mask realized with crystals and sequins!).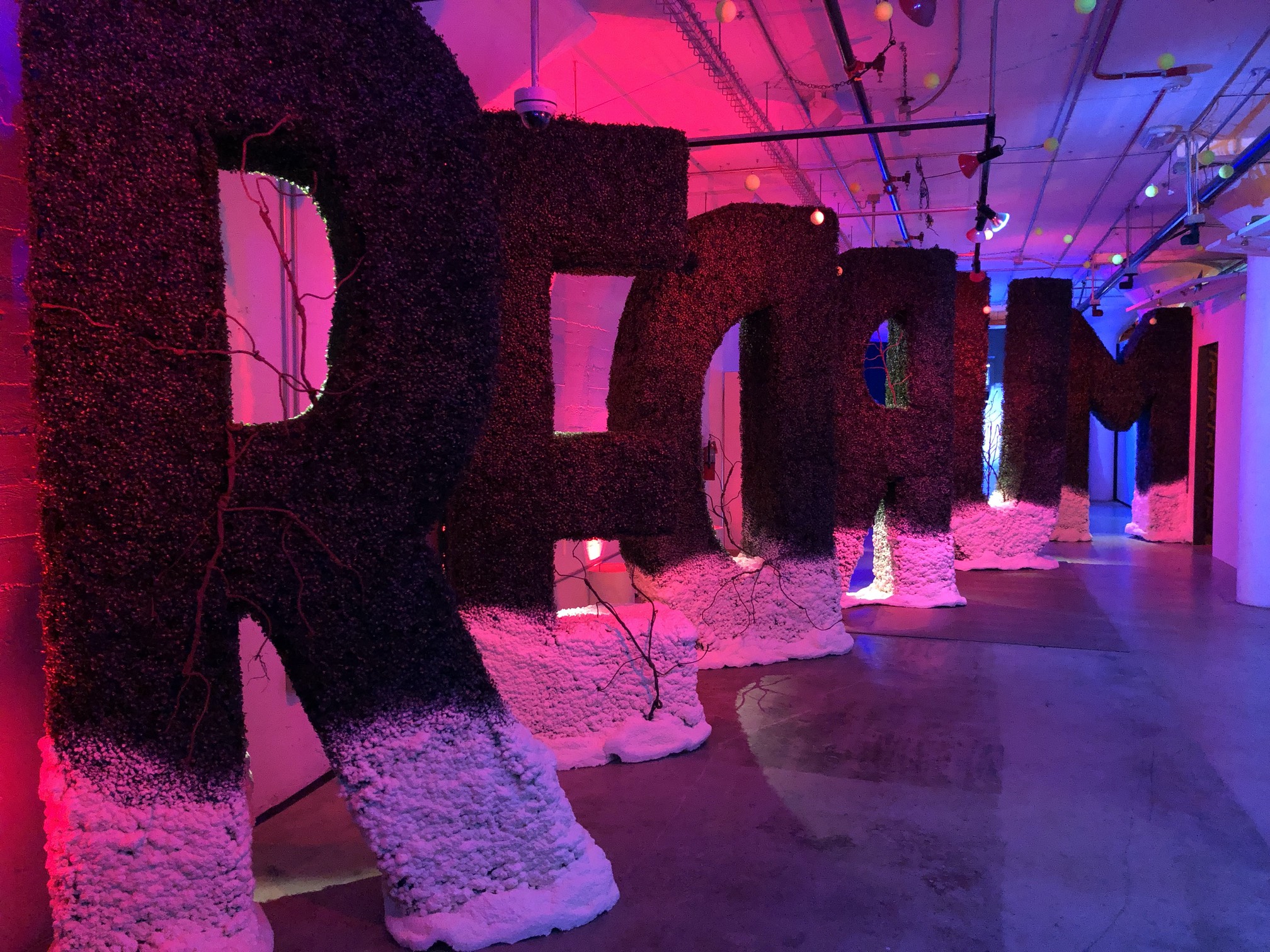 After checking in, we were lead into a room with 8-foot tall "hedge" letters spelling "REDRUM". There, we were briefed by a host as to how to move through space and the rules. From there, we were free to explore the space at our leisure, or as fast as the groups in front of us. In that way, it was a lot like mini-golf, but without the golfing. And, like golf, there's no moving backward.
Over-eager staff was available at every turn to suggest poses and offer to take pictures. Like mini-golf, we quickly realized the target market for this exhibit – people on dates. A rather expensive one at that. At $40 per person, the 30-60 minute (again, depending on your speed) experience is pretty pricey. For $25 per person more, dates could canoodle for a full 8 hours at Halloween Horror Nights at Universal.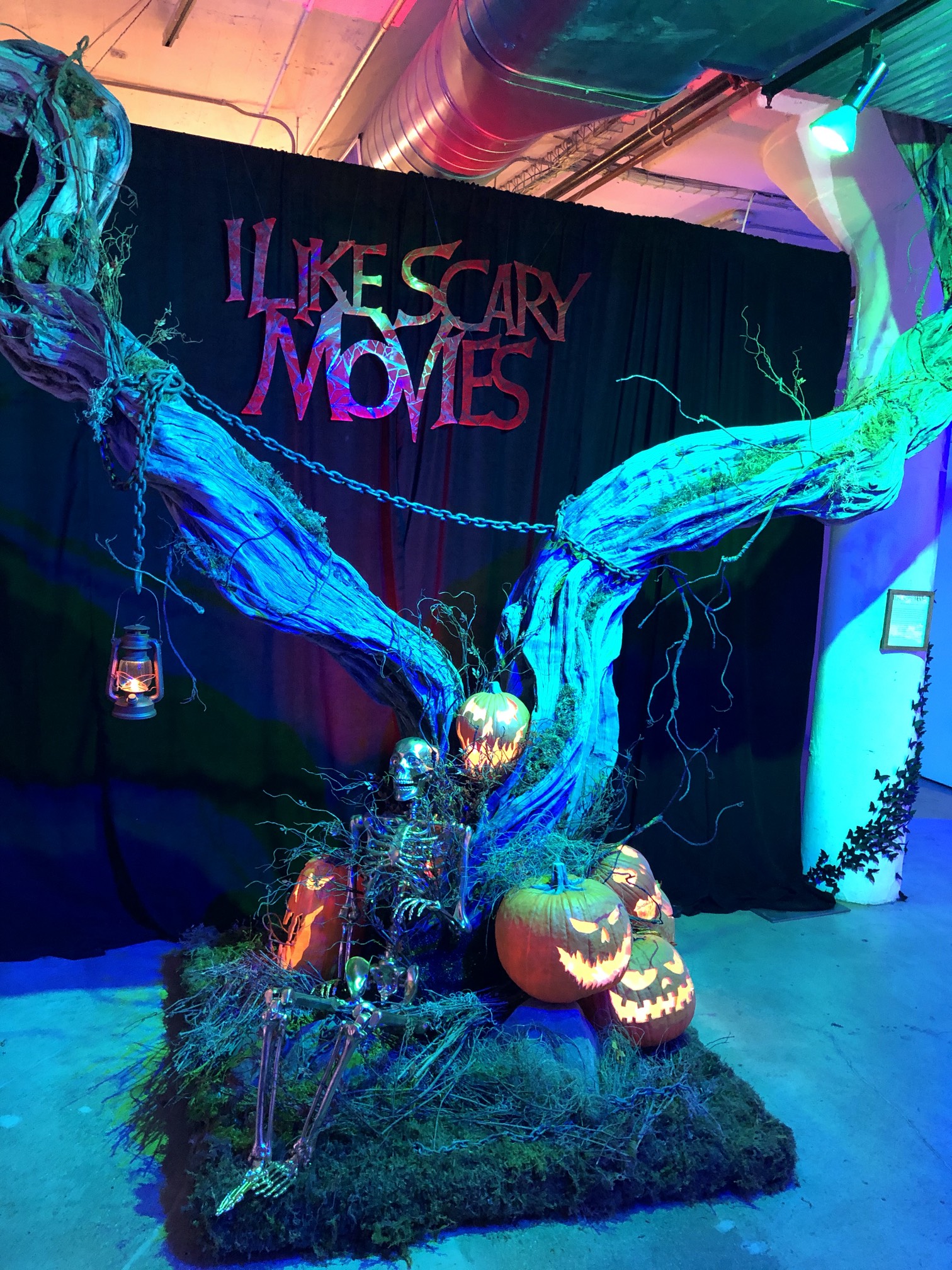 As we progressed through the exhibit, we were often left wanting it to be either more immersive and realistic (there's no sound effects, dialog or music from the franchises on display) or more interpretive. In the end, we decided we would have appreciated the latter far more. The "finale" piece – the Jason mask in crystal (with Crystal Lake made of shiny machetes) was impressive and beautiful. We lingered there longest, musing on how the point of the whole exercise might have been for us to reflect on our own nostalgia and how the more artistic pieces were a statement on what it's like to be in the state of loving certain films and franchises and paying a sort of homage to them. Or it could just be for the 'gram.
Check out our photo gallery from the experience. (Photos by Andy Garfield)
The era of Made-for-Instagram or "Pop up" "Museums" is upon us. Much like in the terrifying hellscapes created in many of our favorite horror franchises – there is no escape. Until you get to the gift shop, of course.
For tickets and more info visit: https://www.ilikescarymoviesexperience.com/