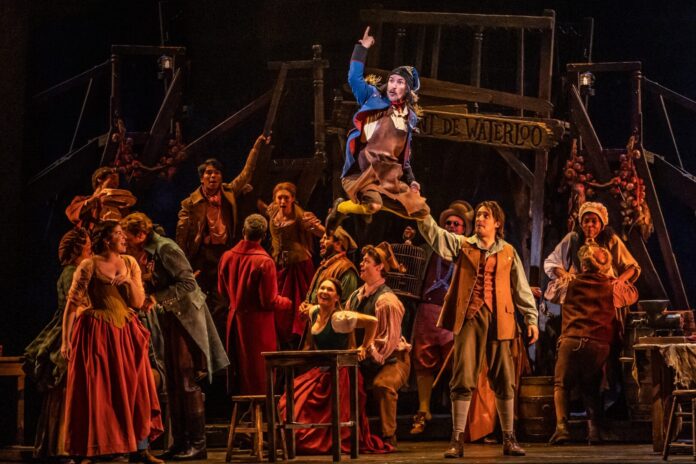 This post contains affiliate links and our team will be compensated if you make a purchase after clicking on the links.

Do you hear the people sing? Les Misérables has marched over to Segerstrom Center for the Arts in Costa Mesa. I was excited for this one, as I'd never seen this show before, despite it being in touring rotation.
Les Misérables takes place in France in the late 19th century and follows the life of Jean Valjean—a man who was imprisoned for 19 years for stealing a loaf of bread for his sister's starving child, Javert—the police inspector whose life's mission is to recapture Valjean from his broken parole, and the people who come across Valjean in his life as he grows from a criminal to a man who is an anchor of morality in a complicated pre-revolution France.
Immediately, from the introductions in the prologue to Valjean's "Soliloquy", it is evident that this is one of the most vocally talented Casts on tour right now. The audience was immediately taken by the vocal performance of Randy Jeter as the Bishop of Digne. Nick Cartell (Jean Valjean) has a vocal range like I've never heard, going from low notes to almost falsetto throughout the performance.
On our show night, Javert was played by understudy Steve Czarnecki, who was phenomenal. Haley Dortch (Fantine) did a beautiful job, though I did feel that "I Dreamed a Dream" may have been performed a bit too cleanly to convey the character's emotional and physical defeat, though it was nonetheless amazing.  Matt Crowle (Thénardier) and Christina Rose Hall (Madame Thénardier) were hilarious as the swindling local Inn keepers in Montfermeil.
Aside from Cartell (Valjean) and Czarnecki (Javert), some standouts for me were Christine Heesun Hwang as Éponine, and Devin Archer as Enjolras. They had both passionate and powerful vocals and excellent acting performances. Hwang's performance of "On My Own" was absolutely heartbreaking, and "Red and Black/Do You Hear the People Sing?" really showcased the clarity and fullness of Archer's voice. It's truly difficult to highlight the best performances when they were all so remarkable.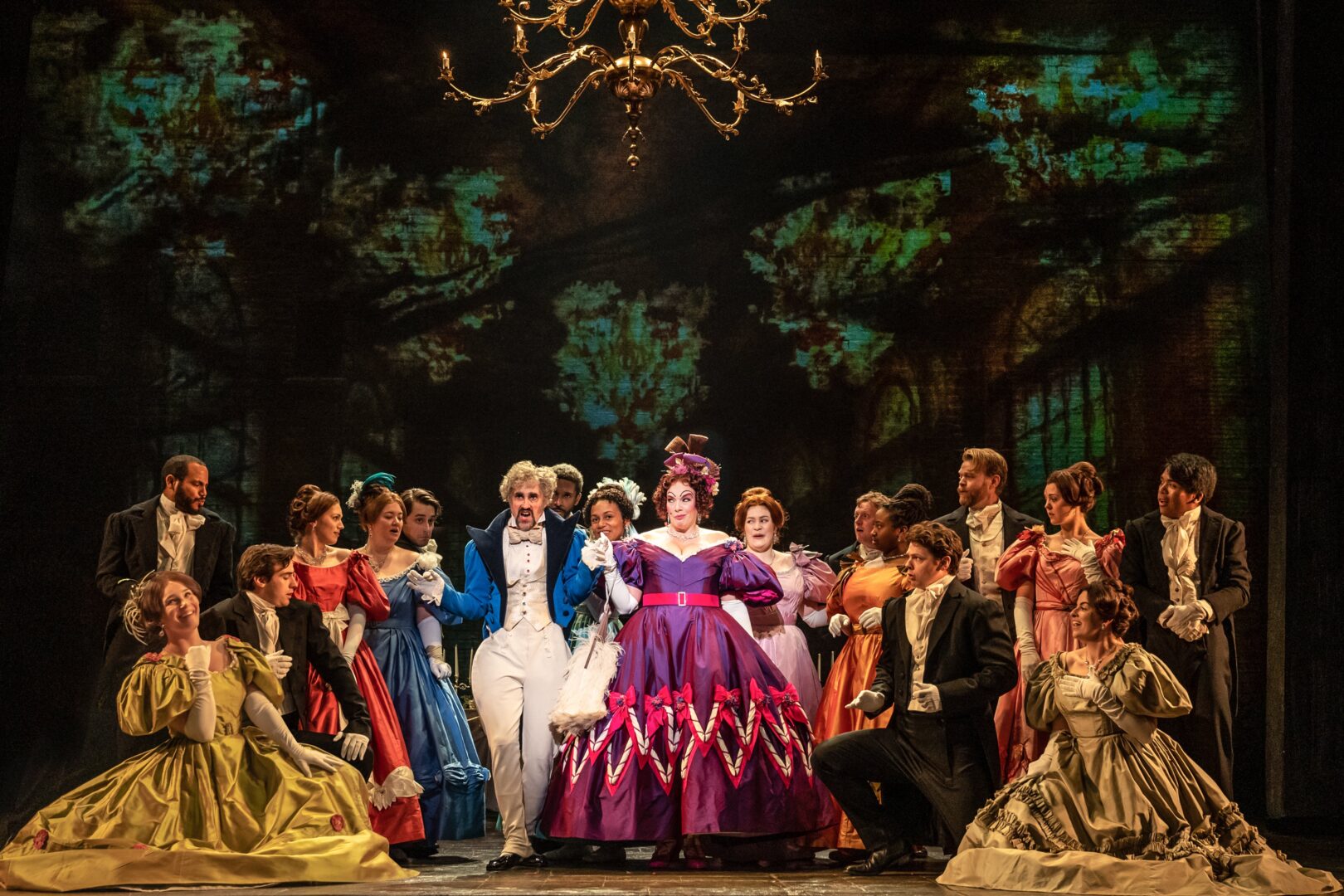 The set design by Matt Kinley was fantastic, with a few simple sets that were multi-purpose, and changed simply by turning them around (the interior of the Inn appeared to become the barricade, for instance). Which, mixed with Paule Constable's expertly designed lighting and Finn Ross' projection realization truly pulled the audience into the setting. A notable scene in the sewers highlighted the use of projections to serve as sets in a way I have never quite seen. Ross and the team at 59 Productions have really done some great work with projection realization.
This is not a short show, with a run time of approximately 160 minutes with one 18-minute intermission, however, the pacing is perfect, and I hardly noticed. In fact, this might be the first time that I felt myself on the edge of my seat leaning forward for the entire performance. A few times I caught my hand over my mouth, not having remembered putting it there.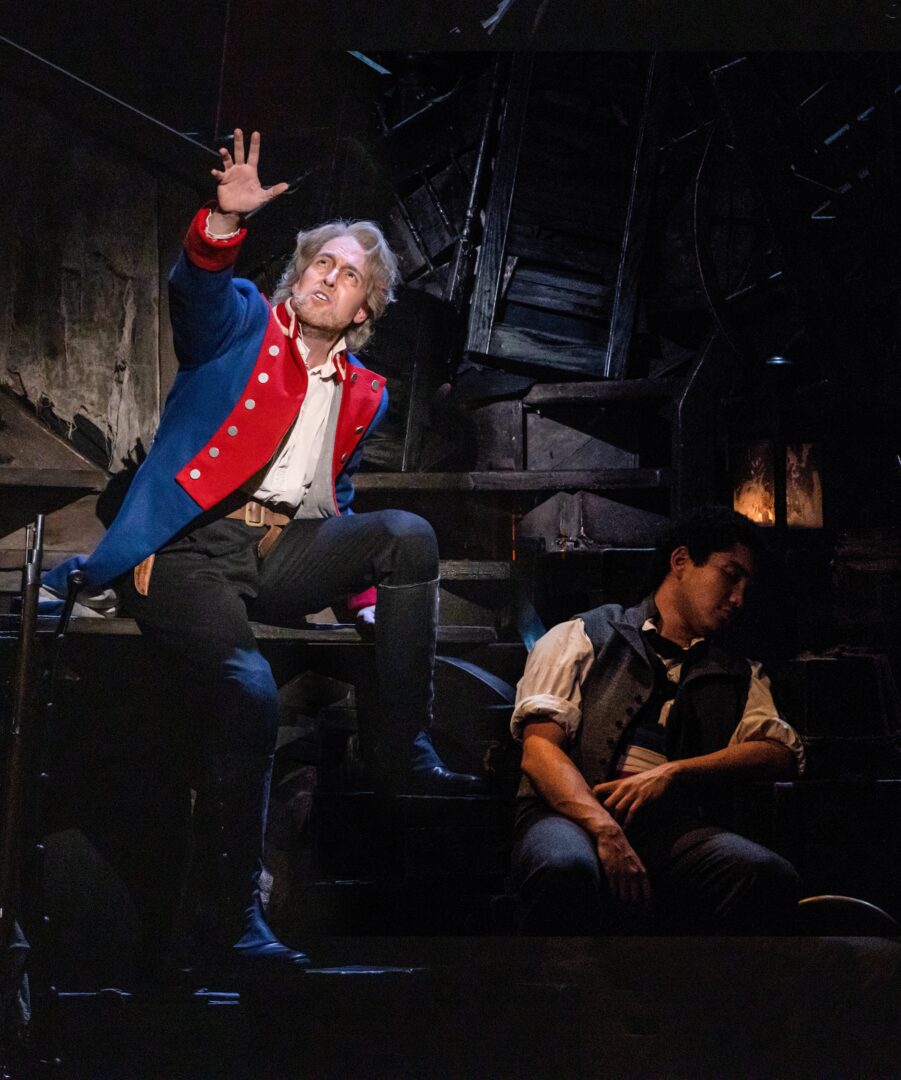 This performance is captivating, and definitely not one to miss. Do not let "One More Day" pass before grabbing your tickets for Les Misérables.
Performing Until October 1, 2023, at Segerstrom Hall.