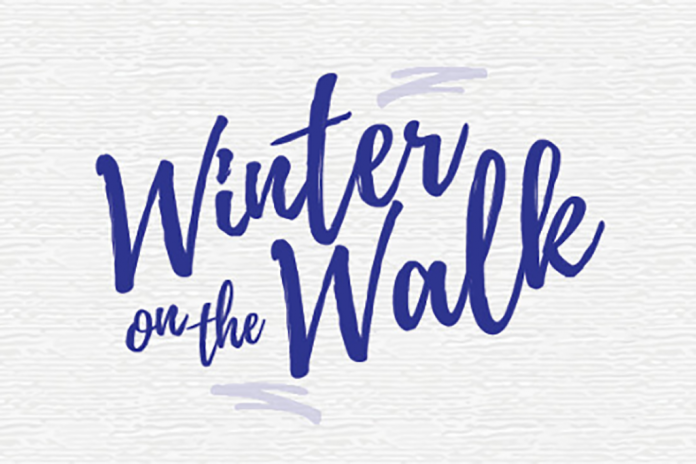 This post contains affiliate links and our team will be compensated if you make a purchase after clicking on the links.

Anaheim GardenWalk, a unique "eatertainment" destination just steps from Southern California's Disneyland Resort and Anaheim Convention Center (www.anaheimgardenwalk.com), will host "Winter on the Walk," an exciting FREE family event on Saturday, December 15th, from 1 p.m. to 2 p.m.
The highlight of the event will be a live one-hour concert presented by nearly 200 professional, community and student trombone players. The special holiday concert, which begins at 1 p.m., will feature a variety of festive songs including holiday classics like "Silver Bells," "Have Yourself A Merry Little Christmas," "I'll Be Home For Christmas" and "Holly Jolly Christmas."
The event was started in 2010 by Douglas Grieve, a trombonist, and chairman for Bones West, an Orange County-based trombone choir when he approached Anaheim GardenWalk about hosting an all-trombone concert for the holidays. For nearly a decade, Anaheim GardenWalk and Bones West have been working together to grow the event to become the largest trombone Christmas concert in the world. The first Trombone Christmas at Anaheim GardenWalk featured about 100 players, and the number of trombonists has risen steadily over the years reaching the nearly 200 expected to participate in this year's Winter on the Walk festivities. Event organizers are inviting both professional and community trombonists to register to perform as part of this year's ensemble.
"With everyone rushing hurriedly through their days at this time of year, it's rare when people can gather together and just share some good old-fashioned holiday cheer," says Robin Weeks-Wynne, Senior Director, Marketing and Tourism, Anaheim GardenWalk.  "That's the goal of our Winter on the Walk celebration. We want to give our visitors a chance to slow down, spend time with their friends and families, and of course be stunned by the amazing sounds of 200 trombonists playing their favorite holiday melodies in harmony."
In addition to the concert, December 15th Winter on the Walk guests will enjoy a cascading "snowfall" that will serve as the backdrop for keepsake holiday photos. And everyone is invited to wear their most hideous holiday sweater, checking in at the stage at 12:50 p.m. to participate in the center's Ugly Sweater Contest for a chance to win a $100 gift card to the House of Blues. Ugly Sweater Contest winners will be announced at the trombone concert's intermission.