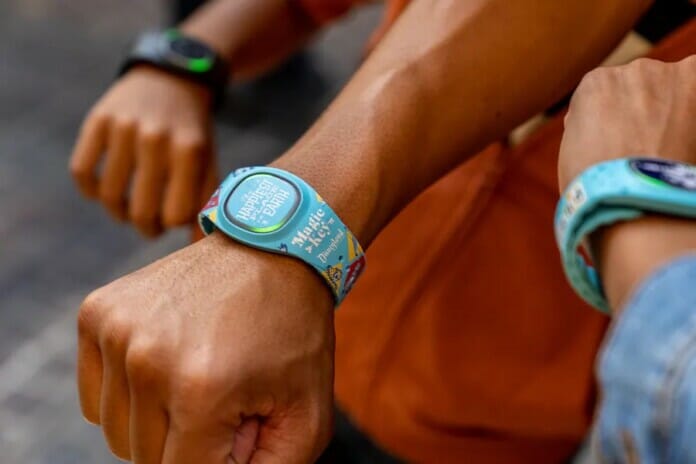 This post contains affiliate links and our team will be compensated if you make a purchase after clicking on the links.

Once upon a time, Disney Parks fans had to travel to the magical lands of the Walt Disney World Resort to harness the power of MagicBands and now, after all this time, the original Magic Kingdom will get its opportunity to share in the magic with the exciting news that MagicBand+ is coming to the Disneyland Resort on October 26th.
The ever popular Disney World product will give guests the chance to access their park entry and reservations made by the tap of the wrist, as well as gain access to easy entry for valid Genie Plus reservations through Lightning Lane. Disney PhotoPass photos will also be easily linked to the device, making your next character photo op easier and simpler than ever which means no more fumbling through your pockets and bags for a PhotoPass card or having to navigate through the Disneyland App to get access to your photo code!
No details have been shared on park purchasing opportunities or hotel key access through MagicBand+, but should those functions become available in the future, we will be sure to keep an eye out since those would be resort game changers for many.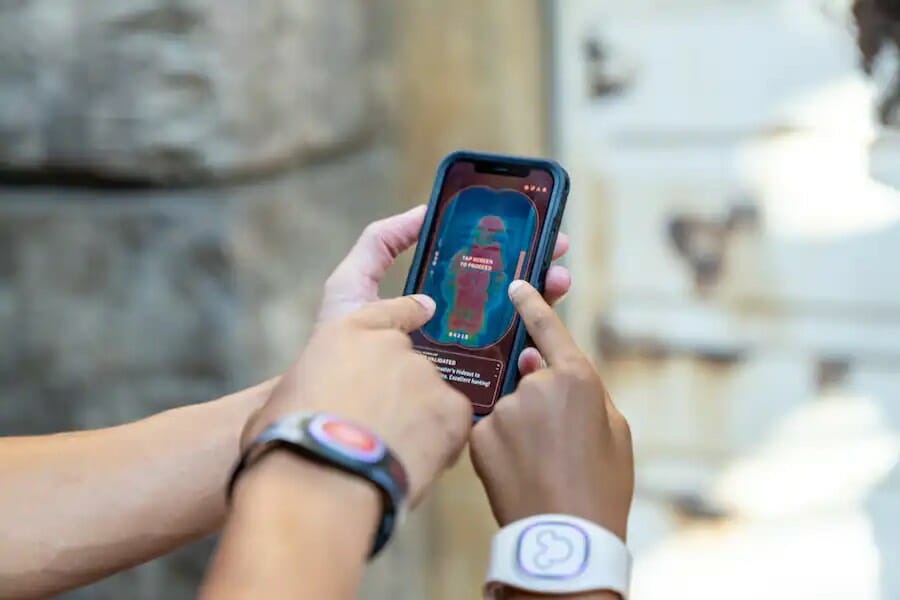 That doesn't mean new surprises aren't in store, as MagicBand+ will unlock all new experiences for guests, including a new virtual bounty hunter experience in Star Wars: Galaxy's Edge. Star Wars: Batuu Bounty Hunters will work in sync with the Play Disney Parks app to reveal hidden bounties and secrets within the depths of Black Spire Outpost.
Guests will also be able to add an additional magical touch to their Disney Parks experience, as MagicBand+ will bring select park experiences and entertainment offerings to life with special color-changing LED lights and haptic vibrations. Avengers Campus has been revealed to be one of the select locations guests can unlock this special feature.
This power will also be unleashed in a way many parks fans will be familiar with, as MagicBand+ will sync to special moments during Disney California Adventure's World of Color, Fantasmic, and other limited nighttime spectaculars. This feature was first tested during the "Glow with the Show" era of ears for World of Color as well as special products released for Disneyland's 60th anniversary that linked with the Paint the Night parade and the Disneyland Forever Fireworks.
It will be exciting to see how this feature unfolds, as we get ready for Disney's 100 Years of Wonder anniversary celebration, set to debut at the Disneyland Resort on January 27th, 2023.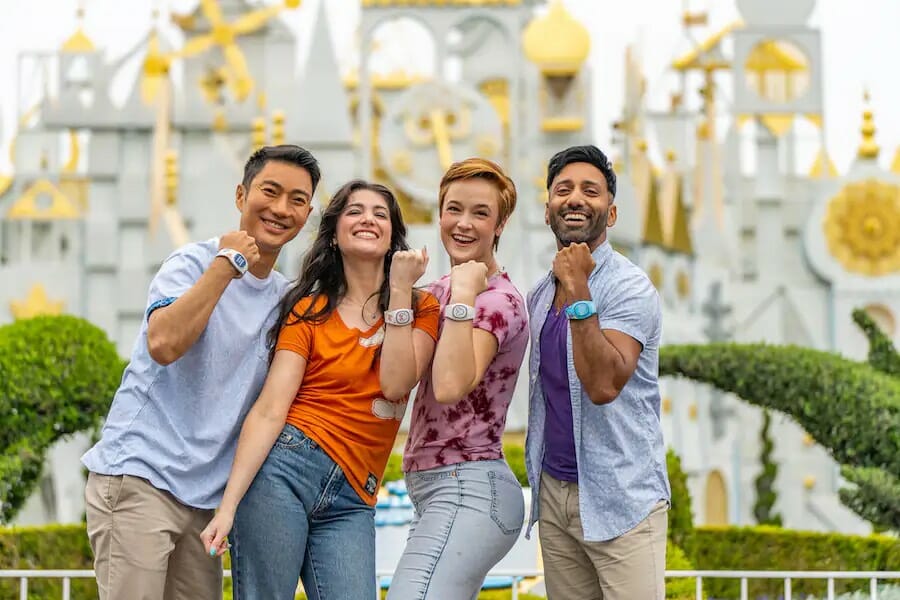 Thanks to the Disney Parks Blog, we know that the following locations will be have MagicBand+ available in an assortment of 18 collectible and unique designs. Five print designs are exclusive to the Disneyland Resort.
For anyone wondering, it does appear an early release of MagicBand+ will be available to select eligible Disney Parks Cast, Magic Key Holders, and Disney Vacation Club members starting October 19th. A photo ID and proof of membership, Magic Key Pass, or company issued ID are required to gain access to the early product releases.
Unlike MagicBands past, these new MagicBand+ accessories will feature a rechargeable battery for extended use. Take a look at the steps below!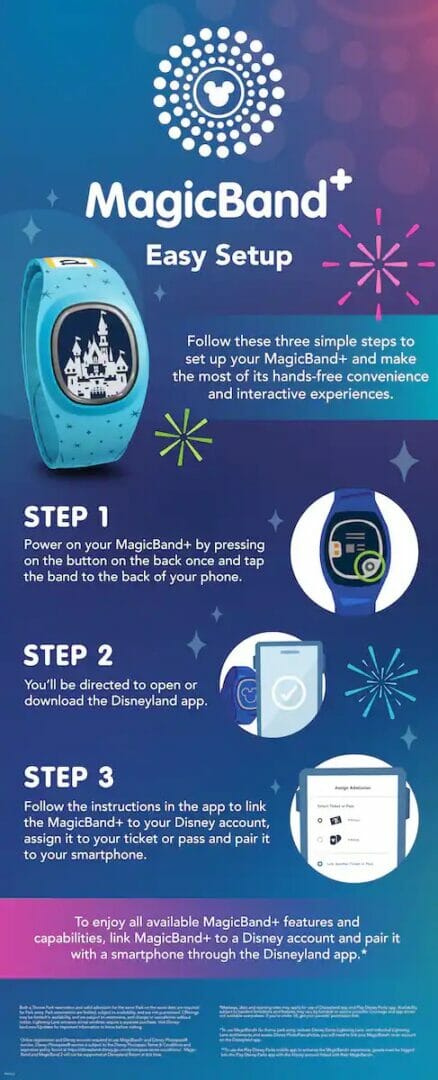 News has not been shared on whether the traditional MagicBand will be able to access some of the new features coming to Disneyland, and for those who collect the classic bands, only time will tell if MagicBand functionality is also included in this latest news. We will make sure to find out!
Who is excited for the debut of MagicBands in Disneyland? What designs will you choose? Do you hope for more magical features in the future? We can't wait to find out as we enter the merriest time of the year and beyond. Stay tuned!