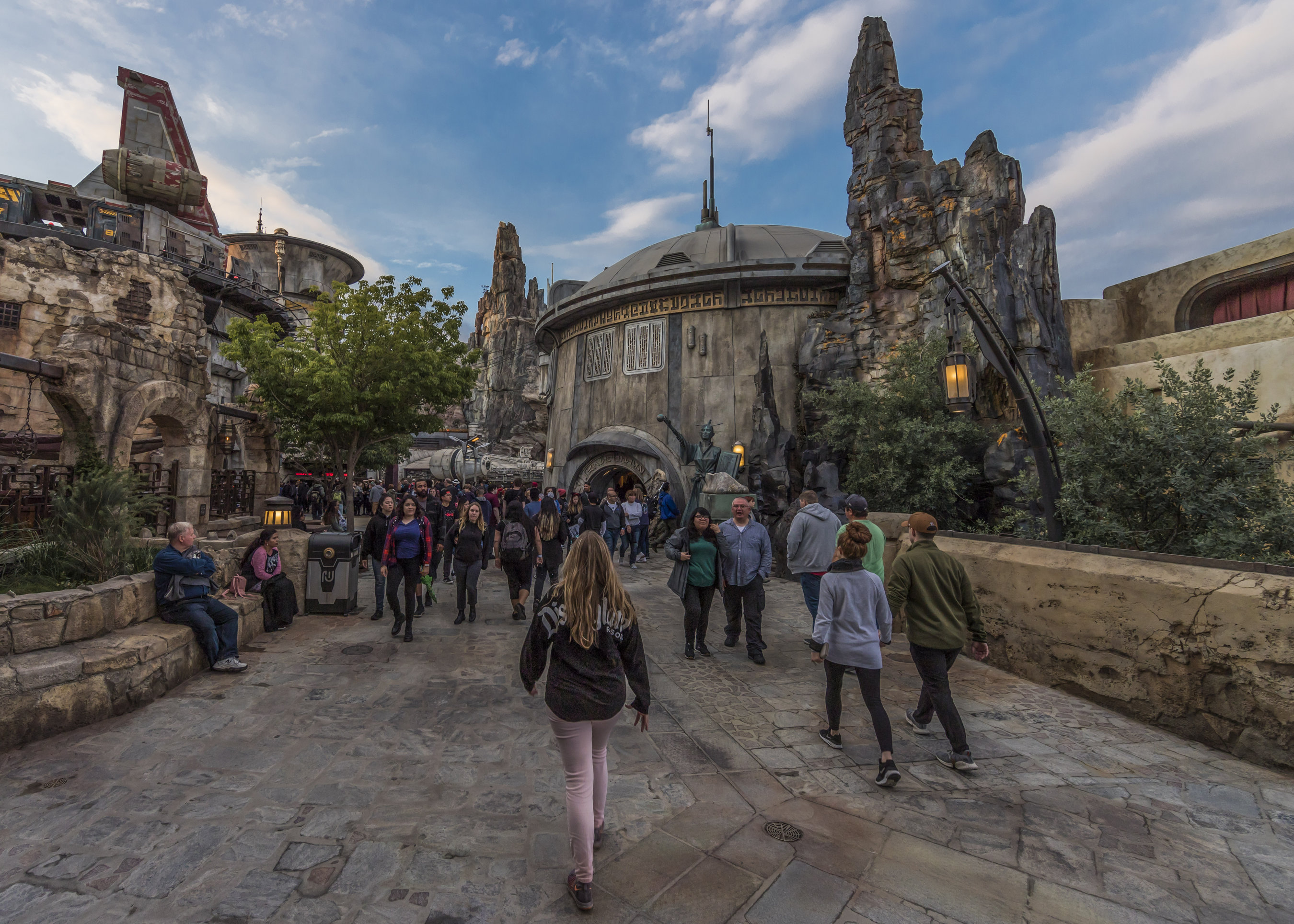 This post contains affiliate links and our team will be compensated if you make a purchase after clicking on the links.

The expansive and boundless realm of Star Wars:Galaxy's Edge is almost here, bringing with it the promise of countless adventures that include encounters with exotic creatures, daring missions, legendary characters, and immersive opportunities that will bring a lifetime of memories.
Prepare for your own Star Wars Story by checking out these mind blowing facts, details, and data entries on everyone's soon to be favorite place in the galaxy!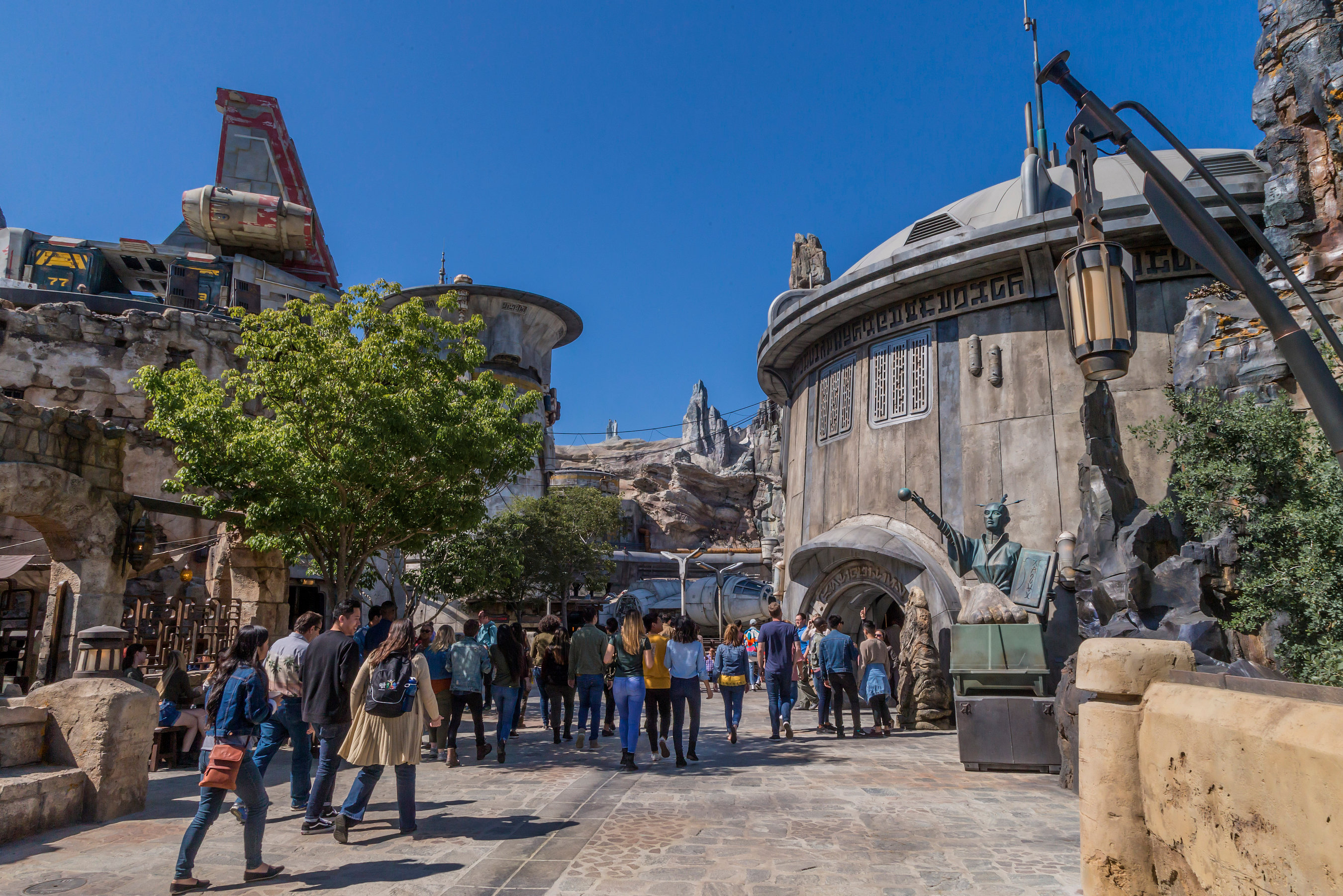 1. Star Wars: Galaxy's Edge spans over 14 acres, being the largest single themed land in Disney Parks History.
2. Galaxy's Edge is home to more than a dozen venues, including covert encampments for both the Resistance and the First Order, a spaceport, and a bustling marketplace.
3. Star Wars fans will get to enjoy two E-Ticket attractions, including Millennium Falcon: Smuggler's Run, and Star Wars: Rise of the Resistance (Set to Open Late 2019).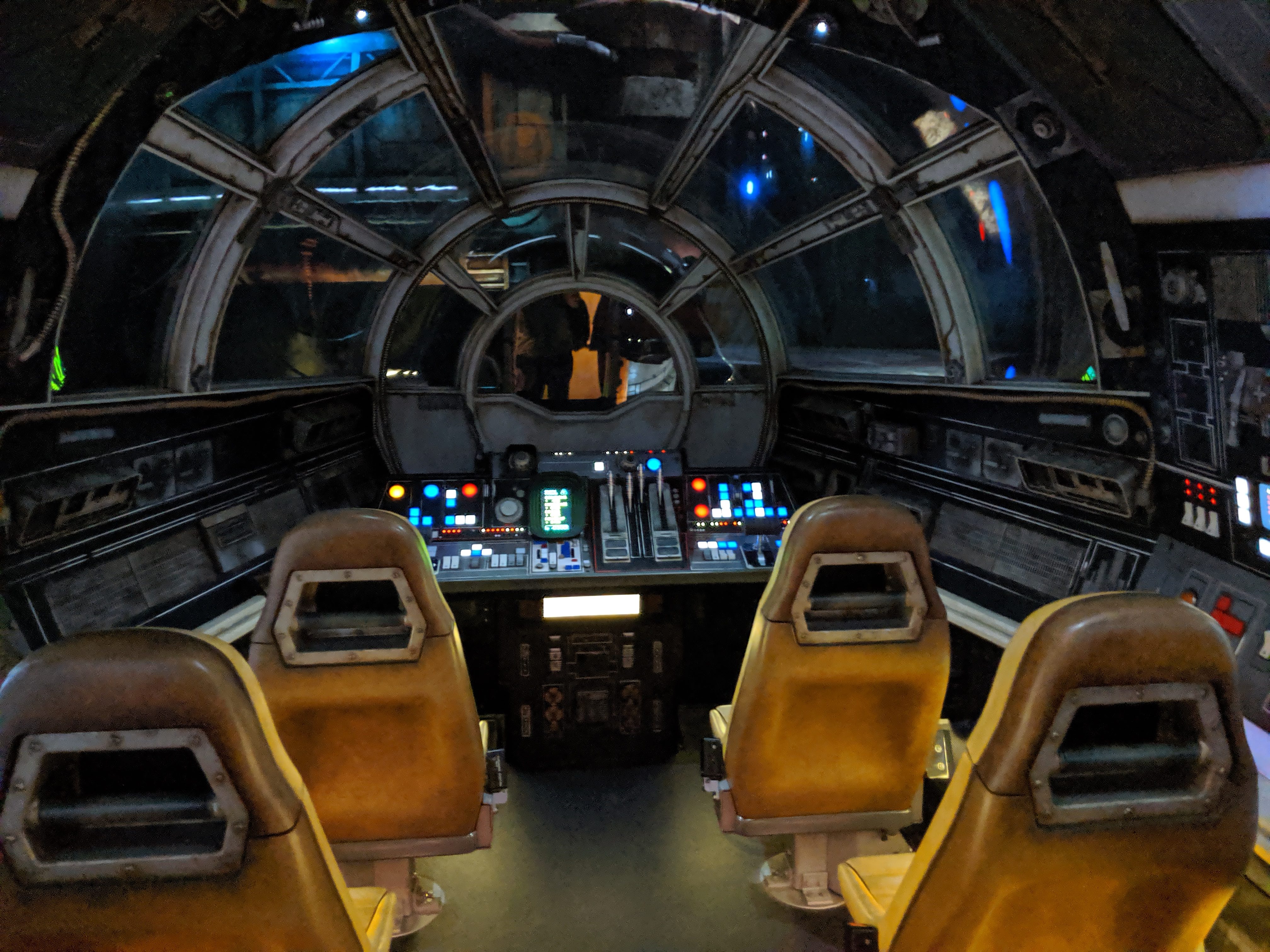 4. Disneyland Park will have three unique entrances to the land, while Walt Disney World's Hollywood Studios will have two.
5. The Millennium Falcon boasts measurements of over 100 feet long, being the centerpiece of Black Spire Outpost's Spaceport.
6. Some of the ancient spire peaks within the land climb to a staggering 130 feet.
7. The lands were created with more than 200,000 square feet of custom rock work and over 260,000 square feet of themed plaster can be found in each location.
8. Over 7,000 props were made for each land to create a more authentic atmosphere.
9. The lands will feature 9 different retail locations and will include over 700 unique items, perfect for all levels of Star Wars fans.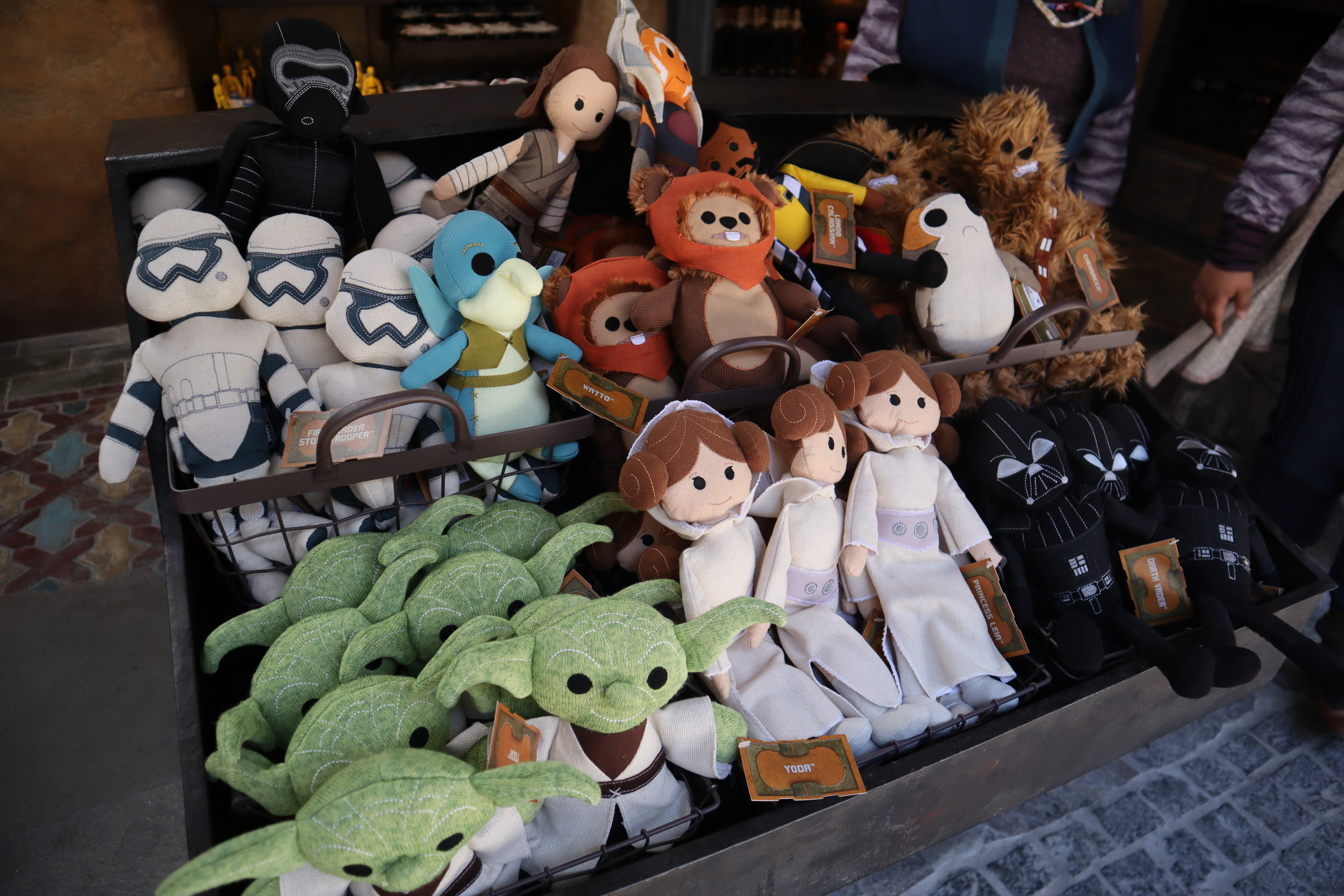 10. Savi's Worshop will give you over 120,000 possible combinations for constructing your own custom lightsaber when using all the available pieces.
11. There are nearly 280,000 different combinations for constructing an R-series or BB-series astromech droid using all the available components at the Droid Depot.
12. Star Wars: Galaxy's Edge is home to 5 different food and beverage locations and contain menus that feature over 50 distinct, out of this world items to choose from.
13. Star Wars: Galaxy's Edge will be home to the first full size, 100 percent complete model of the Millennium Falcon. (All Previous Models are a collection of separate pieces and interior sets).
14. Black Spire Outpost Spaceport is home to the first full size, 100 percent complete Millennium Falcon. (All previous film models are compromised of multiple sets and exterior shot models).
15. Guests will enter the Falcon through the same starboard airlock used by Han Solo and Chewbacca in Star Wars Episode VII: The Force Awakens.
16. Dejarik, the famed holo-chess game from Star Wars Episode IV: A New Hope, will have game pieces available for purchase at the Toydarian Toymaker marketplace stall. Guests will also be given the chance to sit at the Falcon's Dejarik table while experiencing Millennium Falcon: Smuggler's Run.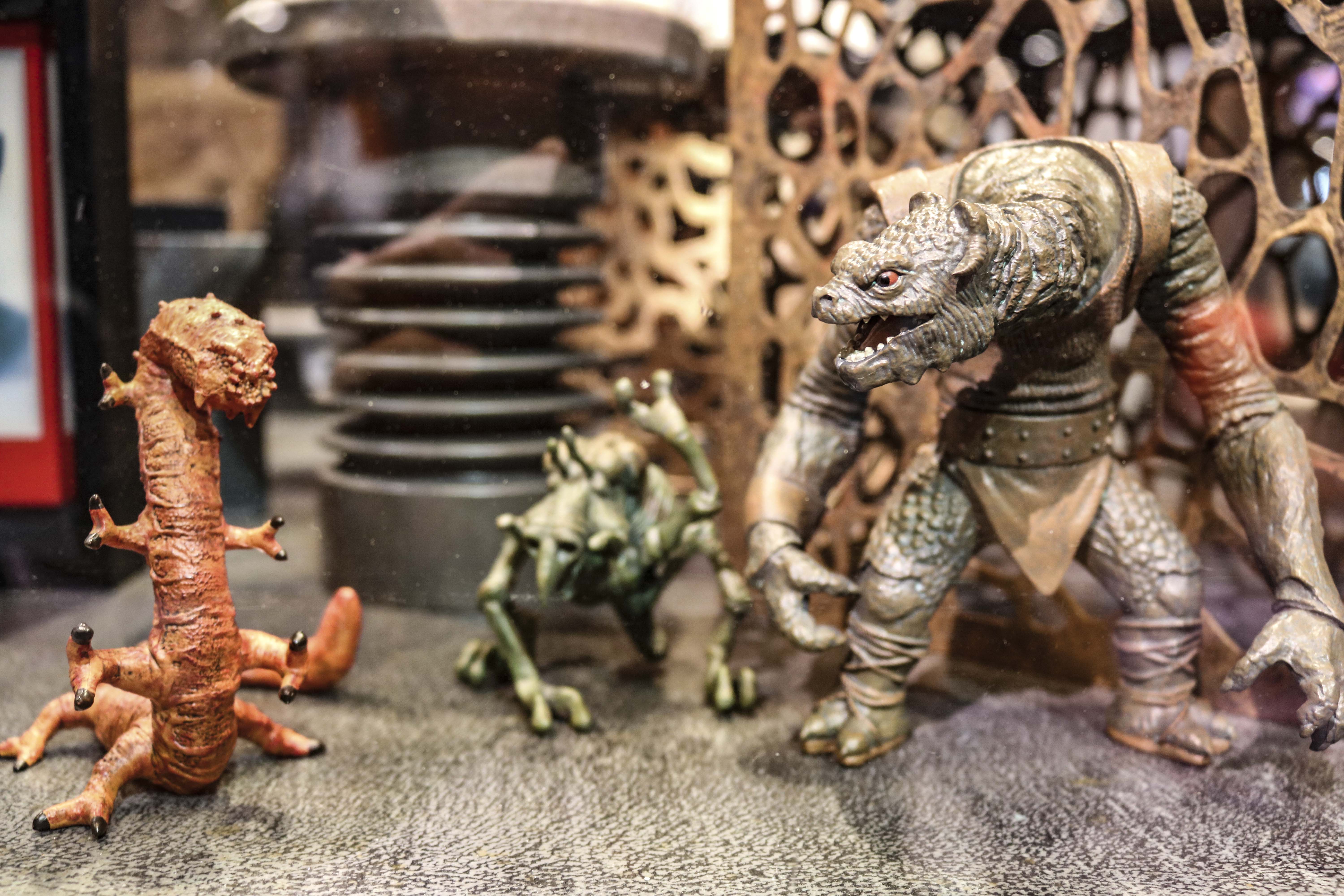 17. R-3X makes his triumphant Disney Parks return as Dj R-3X at Oga's Cantina after being saved from a perilous crash during his time with Star Tours.
18. For the soundtrack used in Oga's Cantina, Walt Disney Imagineering gathered musicians and composers from around the globe to craft original music that is out of this world.
19. Legendary composer, John Williams, created an all new suite of themes for the lands and attractions inside Star Wars: Galaxy's Edge.
20. Kowakian Monkey-Lizards and Porgs can be found at the Creature Stall, being a few of the many exclusive items guests can purchase during their visit to Galaxy's Edge.
21. The project for Star Wars: Galaxy's Edge was made by possible by Disney's acquisition of Lucasfilm in 2012.
22. Star Wars: Galaxy's Edge has been in development since 2014.
23. Fans first heard about Galaxy's Edge at a special announcement by Disney CEO Bob Iger at the D23 Expo on August 15th, 2015.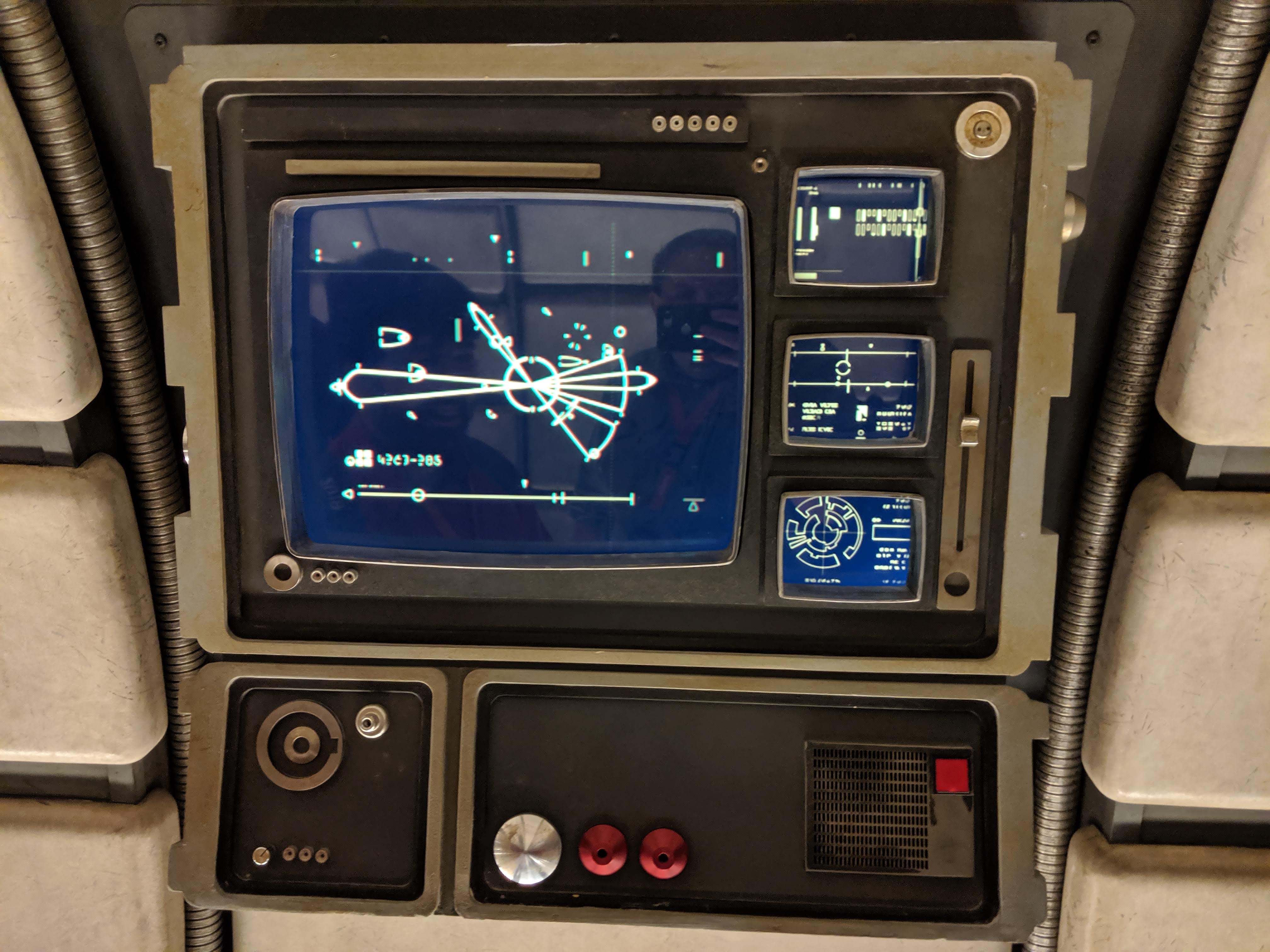 23. Construction began for both Disneyland and Disney's Hollywood Studios in April 2016. The project took 3 years to complete.
24. Approximately 6,7000 construction workers and artisans were employed during the land's development.
25. The land's operation required 1,6000 new jobs and roles to be created at the Disneyland Resort.
26. Star Wars: Galaxy's Edge will be the first and only location to experience Aurebesh inspired Coke products including Coca-Cola, Diet Coke, Spite, and Dasani.
27. Fans who attended Star Wars: Celebration Chicago were given the opportunity to share their Star Wars stories and memories in a special holocron that will be transported to Star Wars: Galaxy's Edge.
28. Marvel Comics features an exclusive story line that connects directly to Star Wars: Galaxy's Edge.
29. Iconic director, Steven Spielberg, was one of the first to visit Galaxy's Edge with Lucasfilm President Kathleen Kennedy and Disney CEO Bob Iger.
30. All eras of the Star Wars saga will featured in Galaxy's Edge, including the prequel trilogy, Star Wars animated series, and more through various attractions, references, and merchandise offerings.
You can join the adventure when Star Wars: Galaxy's Edge opens May 31st at the Disneyland Resort and at Disney's Hollywood Studios at the Walt Disney World Resort on August 29th, 2019.
The excitement is just beginning! Make sure to check out our full Galaxy's Edge coverage and may the Force be with you!