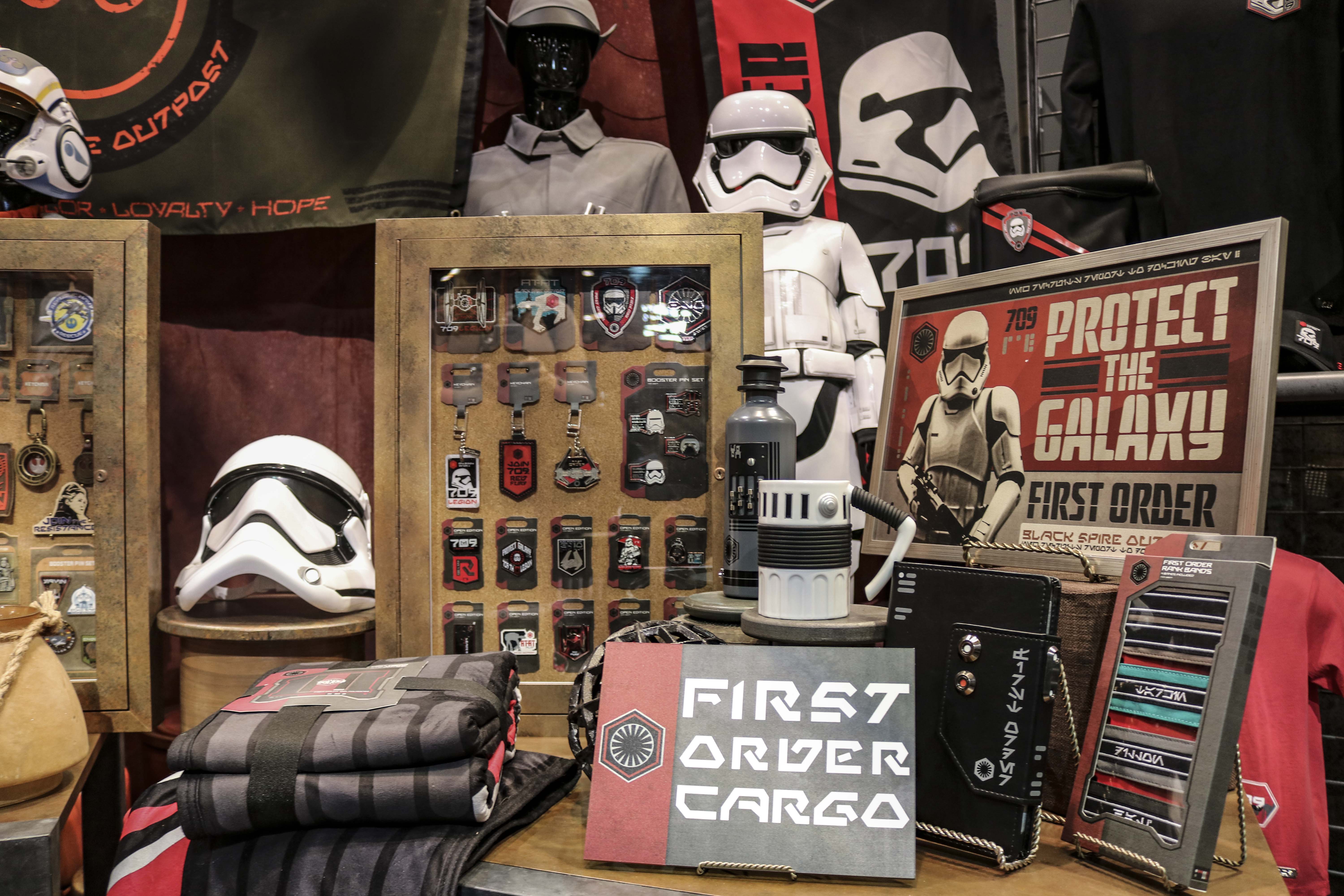 This post contains affiliate links and our team will be compensated if you make a purchase after clicking on the links.

With the debut of Star Wars: Galaxy's Edge just around the corner, it's hard not to be excited. With all the amazing food, incredible experiences, and land exclusive merchandise, there really is so much to be discovered when the gates finally open, giving us all our first look at Black Spire Outpost.
Unlike Star Wars merchandise in the past, which mostly encompasses action figures, character driven toys, and fashion, these unique items act as a gateway between our world and that galaxy far, far away. Each item has a story, is immersive, and draws in elements from various corners of the Star Wars Universe. You can actually possess a Jedi Holocron, light your way with Yoda's illuminator from the Empire Strike's Back, or bring home a crafted mask of the infamous General Grievous.
No matter where your allegiance lies, there is something for everyone including jewelry, clothing, patch kits, and fun accessories. Full costumes will also be available, which can be seen in our gallery below. Feast your eyes on some of the coolest items this side of the outer rim!
Star Wars: Galaxy's Edge Merchandise Preview
This is just a handful of the land only exclusives items coming to both Disneyland and Walt Disney World resorts this year, with plenty more on the way. Make sure to stay tuned, as SoCalThrills will be providing full coverage of the opening of Galaxy's Edge, including tips, first hand experiences, and exclusive photo and video!
Don't forget to check out our exclusive first look at the new lightsaber experience and merchandise options. With both legacy and custom built options, you now have the power of the Force right at your fingertips!
Star Wars: Galaxy's Edge opens at Disneyland Park on May 31st.