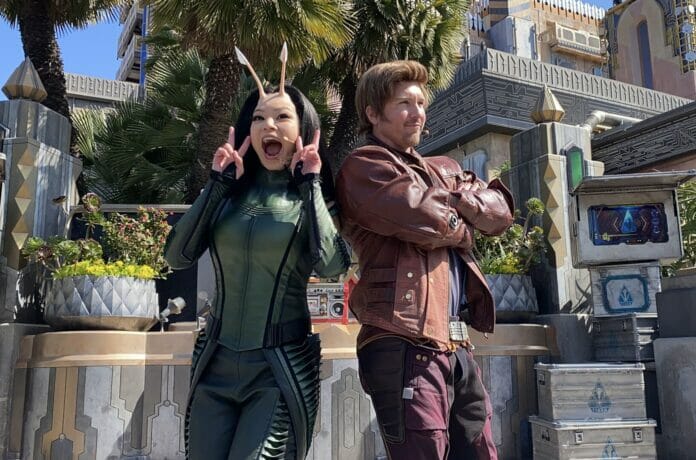 This post contains affiliate links and our team will be compensated if you make a purchase after clicking on the links.

Just in time for the release of Guardians of the Galaxy Vol 3., Starlord and the Guardians of the Galaxy have a big surprise with the debut of Mantis at Avengers Campus in Disney California Adventure this past weekend.
Mantis is joining in the fun and can be spotted right out front of Guardians of the Galaxy: Mission Breakout along with her brother, Starlord, taking in the Terran sights and busting out a few new dance moves.
Unlike other Avengers and super powered friends you may encounter in Avengers Campus, the Guardians come out exclusively to blast their favorite tunes in the fan favorite show, Guardians of the Galaxy: Awesome Dance Off.
First debuting in 2017 with the debut of Guardians of the Galaxy: Mission Breakout, Awesome Dance Off puts you right in the middle of the action and the grooves, with Starlord and his band of Ravagers interacting with those brave enough to jump onto the dance floor and help his friends handle Tivan and disarm the alarms surrounding The Collector's Tower.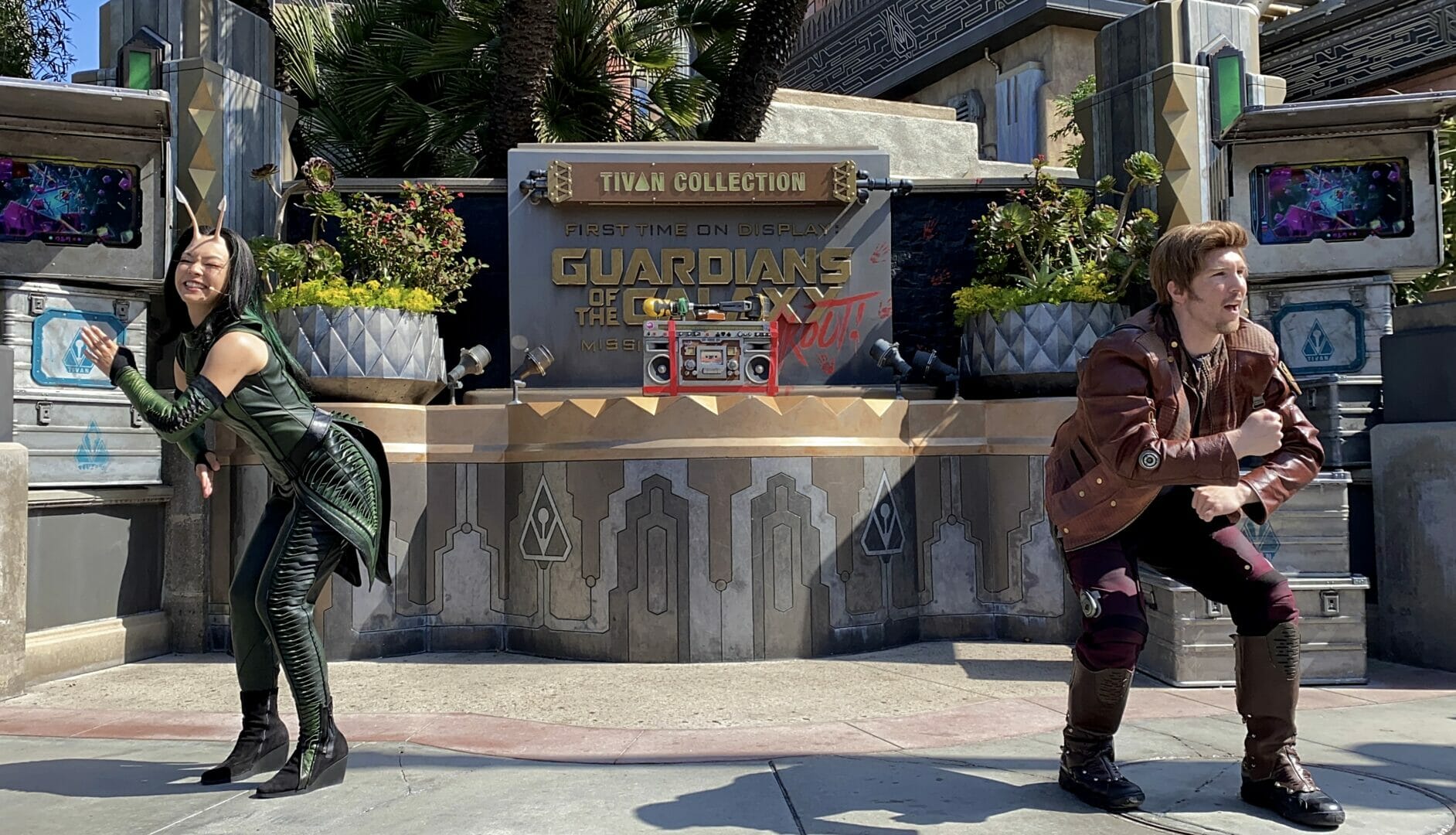 Now, Mantis taps in in place of Gamora, bringing a fresh new vibe to the show, infusing it with a fantastic and goofy element of fun. Make sure to check out the new show for yourself, with showtimes throughout the day. You can find the full showtime list below:
3:45 PM , 4:45 PM, 5:40 PM , 6:55 PM , 7:45 PM , 8:35 PM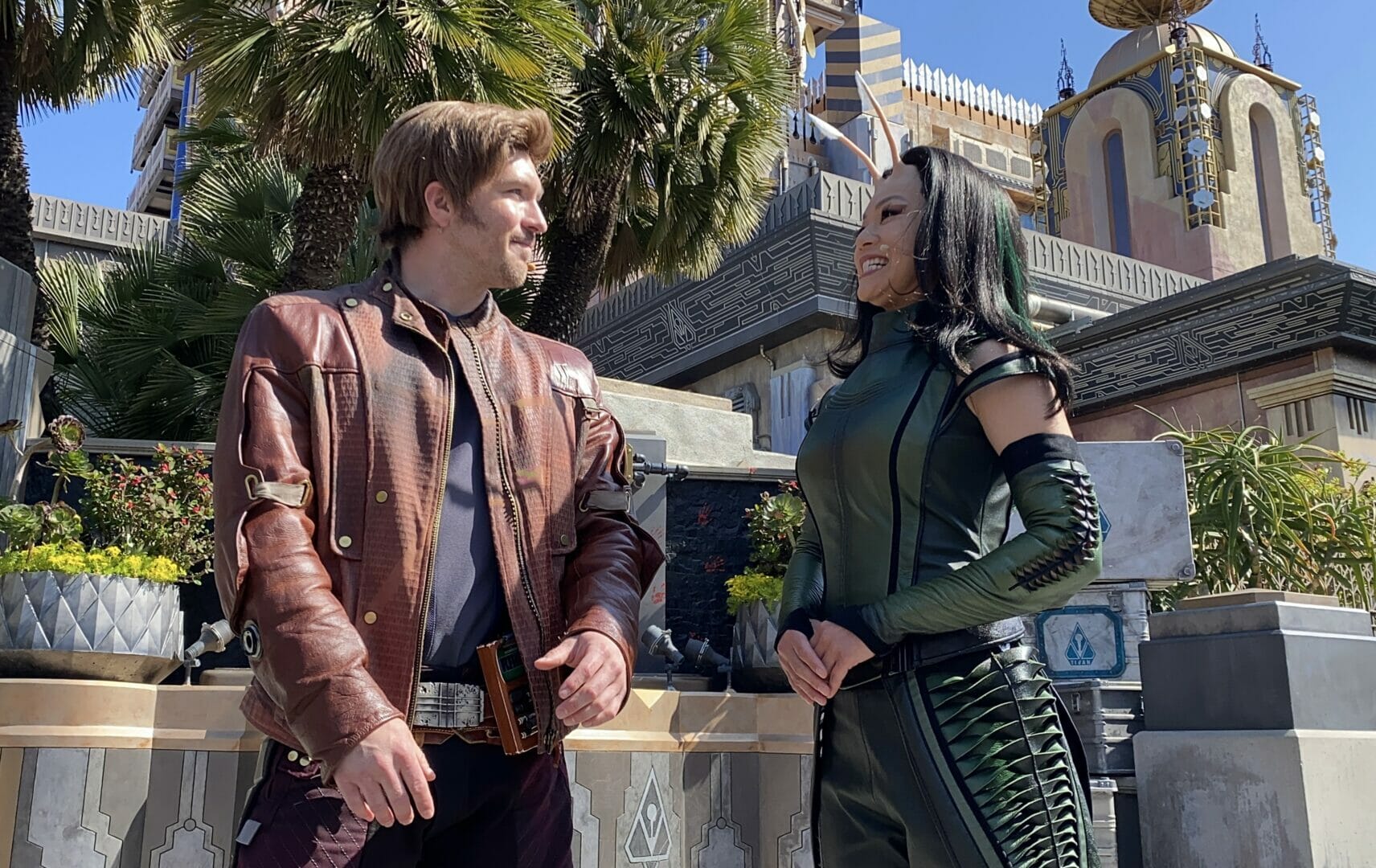 If you're in the mood for more of the Legendary Starlord and the Guardians, make sure to read our full review of Guardians of the Galaxy Vol. 3!